Traditional paper turned into works of art
Nguyen Nam Son (1994, Hoa Binh Province) has made many people impressive by the ability to turn Vietnamese traditional papers into delicate works of art without using scissors or glue.
Despite working as an employee of an insurance company, Mr. Nguyen Nam Son (Hoa Binh Province) has a special passion for the art of paper folding. He started to practice folding paper into animals since grade 12.
"I love to read manga. In grade 12, after reading Hiep Si Giay (Origami Warrior), I folded the characters in the manga. By searching on the internet, I found it called Japanese Origami paper folding technique", Son shared.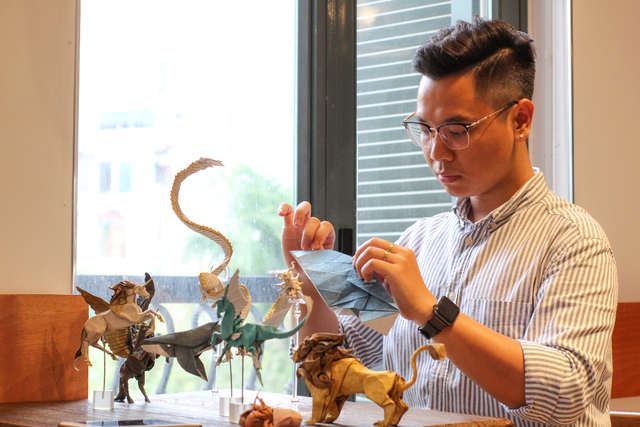 Photo: dantri.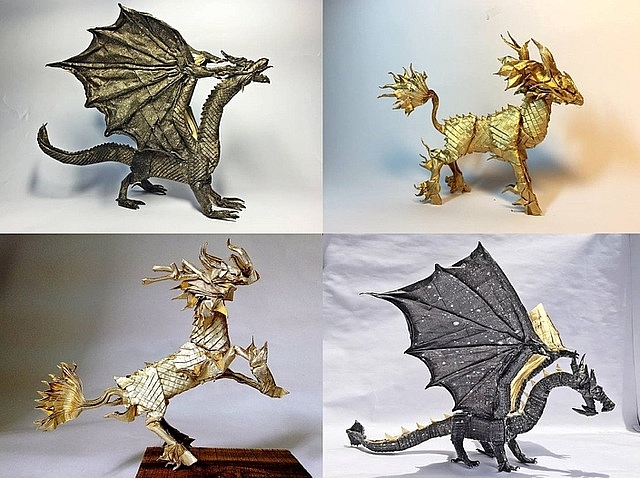 Photo: dantri.
Origami is the art of folding (or folding) originating from Japan. Today, it plays an important part of Japan's culture and traditions.
Nam Son shared that when he was in high school, he liked figure math the most. His background in geometry and meticulous observations helped him acquire and practice the rules of Origami folding very quickly.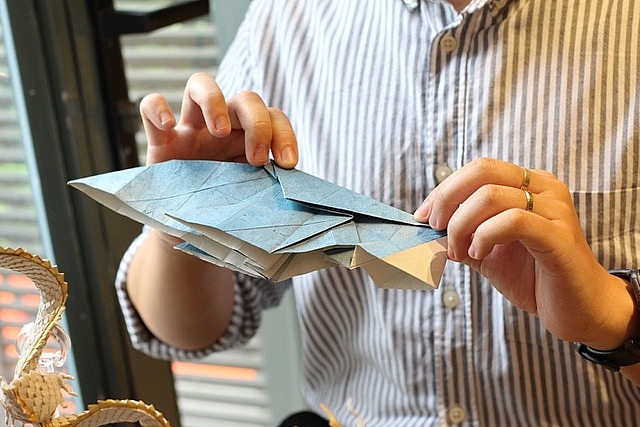 Photo: dantri.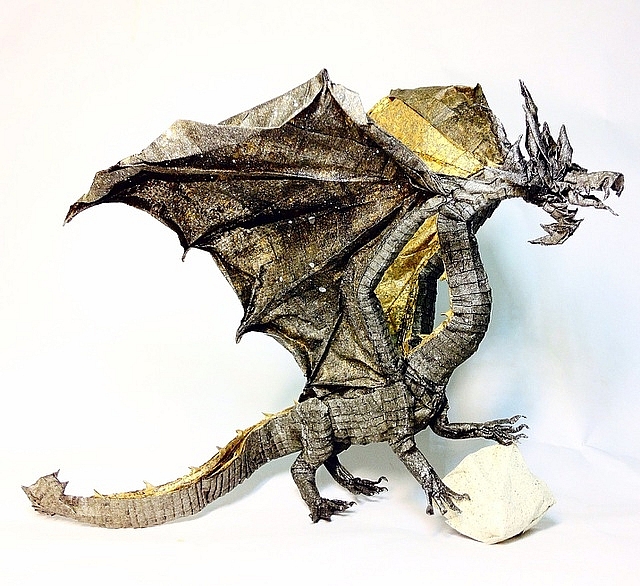 Photo: dantri.
Before he starts folding any animals, Son calculates proportions and designs with CorelDraw and Adobe software. In order to fold properly, honestly, he spends time reading and watching about the animal kingdom.
To fold more difficult patterns, he has to choose a special paper: "I use dó paper made in my own hometown (Luong Son, Hoa Binh Province). This kind of paper is tough, but it has only white color. Therefore, I mix acrylic and milky glue to apply it for different colors."
"Dó paper does not fade after dyeing. I will spray a little yellow emulsion on the paper so that the work look better", Son shared.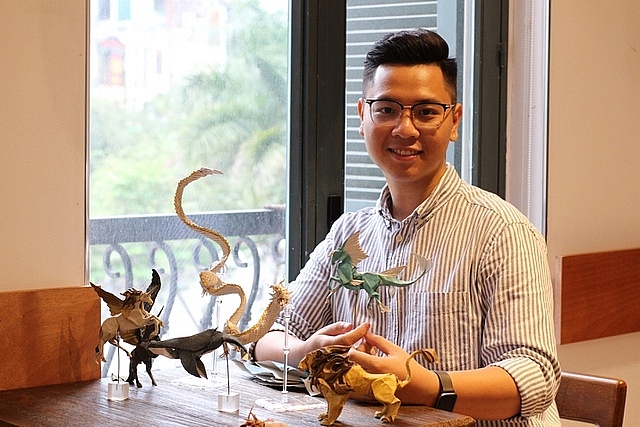 Photo: dantri.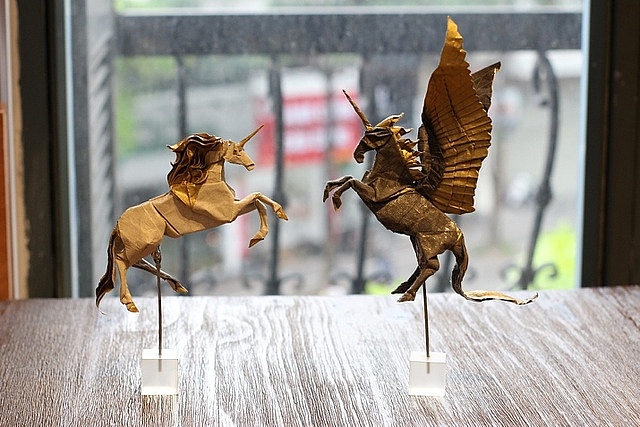 Photo: dantri.
Before folding, he would do a draft and discards a lot of paper, but Son never gives up. He even posed for himself the challenge such as folding all the works from square pieces of paper.
Through 8 years of passion for this art, Son summarized: "Paper folding is an effective way to relax, to relieve stress after a stressful working day. This also helps me to train patience, meticulousness, observation and creation".
Every day he only spends 25-30 minutes folding paper or creating ideas for new patterns. Now, Son can fold many more difficult animals, with many detailed, intricate shapes in months.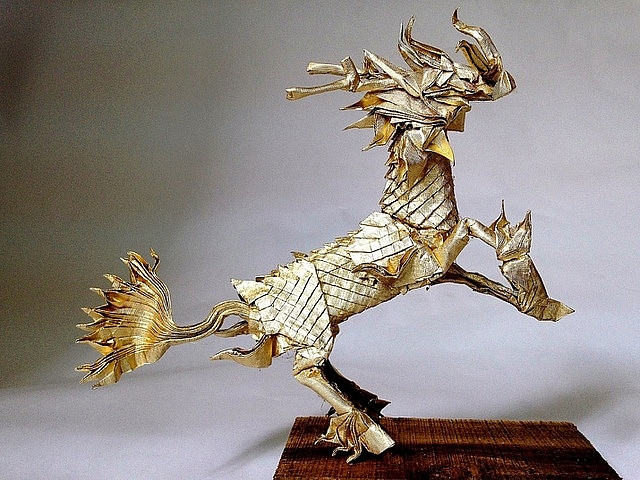 Photo: dantri.
Photo: dantri.
In 2016, Son submitted his work "God of the Forest" to the "Global Creative Jongie Jupgi Contest" in Korea and won the second prize. The work is currently on display at the Jong Ie Nara Museum (Korea).
He also has 2 works named "Dragon" and "Unicorn" are now on display at the Zaragoza museum (Spain). In which, the Dragon is folded from 1 sheet of paper 1m x 1m long. In which, he spent 2 months composing and folding for 1 month. This is also his most complicated folding pattern.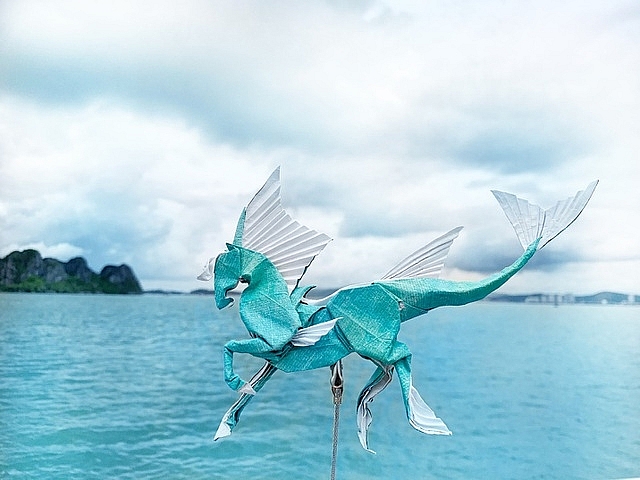 Photo: dantri.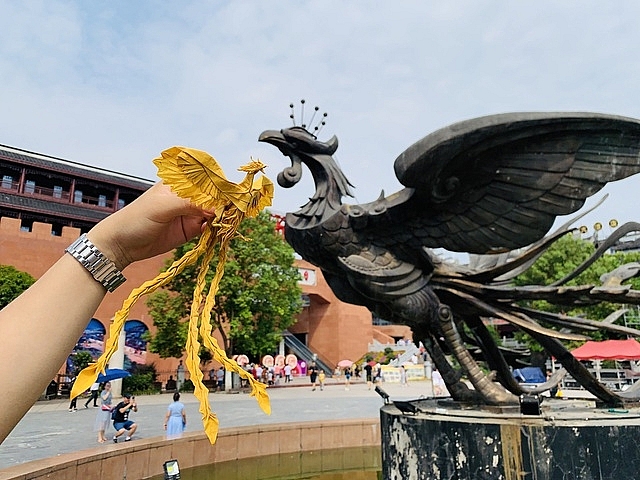 Photo: dantri.
He also claims that Origami is a means for him to connect with friends around the world and expand relationships. Many of his works are loved and bought by foreigners, some of them cost 6 million VND (259 USD).
Behind each work contained a story, which is a character in his favorite comic book or movie, or maybe the animals he came across in the a travel trip.