US Businesses View Vietnam as Market with Growth Prospects
US businesses continue to view Vietnam as a market with growth prospects ahead in the medium term.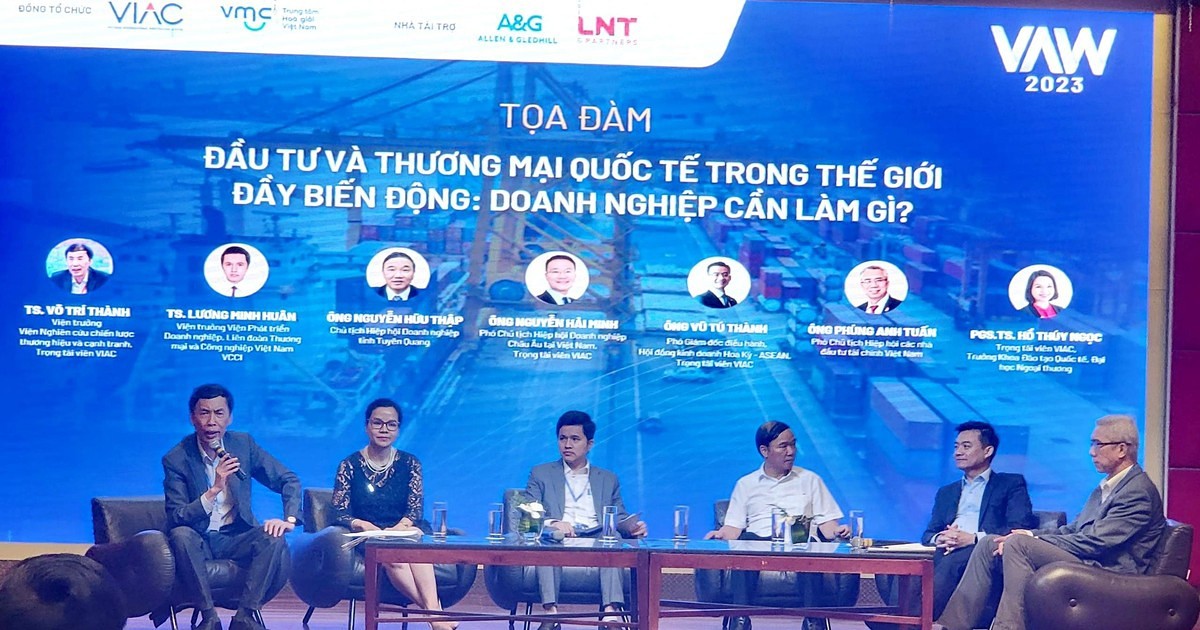 Industry insiders at a recent panel discussion says US businesses continue to view Vietnam as a market with growth prospects ahead in the medium term. Photo: tinnhanhchungkhoan.vn
Many firms from the United States have devised plans to enter the Vietnamese market from now until the end of the year to seek business opportunities and meet Government members, said Vu Tu Thanh, deputy regional managing director for the US-ASEAN Business Council, VOV reported Wednesday.
Thanh revealed this information during a panel discussion looking at international trade and investment amid a volatile world, held on May 8 by the Vietnam International Arbitration Centre.
The CEO said amid unfavourable fluctuations occurring in the global economy, US businesses continue to view Vietnam as a market with growth prospects ahead in the medium term. In late March, a delegation made up of 52 US corporations and businesses arrived in Vietnam to explore investment, business, and trade cooperation opportunities.
More US business delegations will continue to come to the nation from now till November this year. The shift and restructuring of the global supply chain is happening strongly with US businesses, Thanh disclosed.
He recalled his participation in the inauguration of an expansion investment project by an electronics enterprise in northern Vietnam, outlining that the firm expected to double their production capacity in order to quadruple export revenue from Vietnam.
Another electronics business based in southern Vietnam is also planning to double its production capacity over the next 12 to 18 months, he revealed.
According to the CEO, in addition to these US-invested projects, some Chinese enterprises that are tier four and tier five suppliers to the US supply chain are interested in renting a factory in Vietnam.
The supply chain for electronics and semiconductor products in the country is expected to develop quickly moving forward, he stressed.
Speakers during the panel discussion also shared the view that US businesses continue to pay great attention to logistics, health care, and tourism services in Vietnam.
Automobile assembling at Ford Vietnam Company, a joint venture between Ford Motor Group based in Michigan, USA and Song Cong Diesel Company. Photo: VNA
UPS, a leading express delivery group of the US, has invested in six cargo planes with starting points from Vietnam, meaning that it counts on this burgeoning market.
Meanwhile, a US firm that provides export certification services has also invested in expanding its lab in Hai Duong province, even though its current site is operating efficiently in Ho Chi Minh City.
Thanh noted that the recent moves by US firms highlight a shift in supply chains in a number of areas where Vietnam boasts strengths.
Recently, on May 4 (US time), the Vietnamese Embassy in Washington DC in coordination with The Asia Group held a gathering with Vietnamese enterprises participating in the 2023 SelectUSA Investment Summit, according to VNA.
The Vietnamese businesses delegation to the 2023 SelectUSA Investment Summit comprises over 30 delegates representing 20 firms which have invested in the US or have an intention to do so in various industries, including electric vehicle and battery production and assembly, software, construction and interior decoration, logistics and transport, food processing and packaging.
The same day, Vietnamese Ambassador Nguyen Quoc Dung and US Ambassador to Vietnam Marc Knapper attended a roundtable discussion organised by The Asia Group with American firms.
At the event, US businesses spoke highly of Vietnam's development potential, presented their investment plans in the Southeast Asian nation and contributed ideas to further promote the country's development, especially in fields of energy, aviation, technology and response to climate change.
SelectUSA Investment Summit is an important annual conference aimed at attracting direct investment in the US. This year, the conference was held from May 1-4 in the state of Maryland, drawing nearly 4,000 attendees, including more than 1,200 investors from over 70 countries and territories around the world.
Last Match, US Under Secretary of Commerce for International Trade Marisa Lago and US Trade Representative Katherine Tai paid separate visits to Vietnam to meet with Government officials in order to discuss bilateral cooperation.
The US officials affirmed that the Biden administration's priority is to ensure the security and resilience of the supply chain, including in health care and epidemic prevention supplies.
Last year witnessed two-way trade between Vietnam and the US reach approximately USD 123.86 billion, up 11% from the previous year. Notably, Vietnamese exports to the US fetched USD 109.2 billion, thereby making the latter the largest export market of the former.
Focus
The book "Vietnam's Direct Investment Abroad and in Myanmar" - the first in-depth publication on Vietnam's foreign investment lauched on May 31 in Hanoi.
June 02, 2023 | 16:12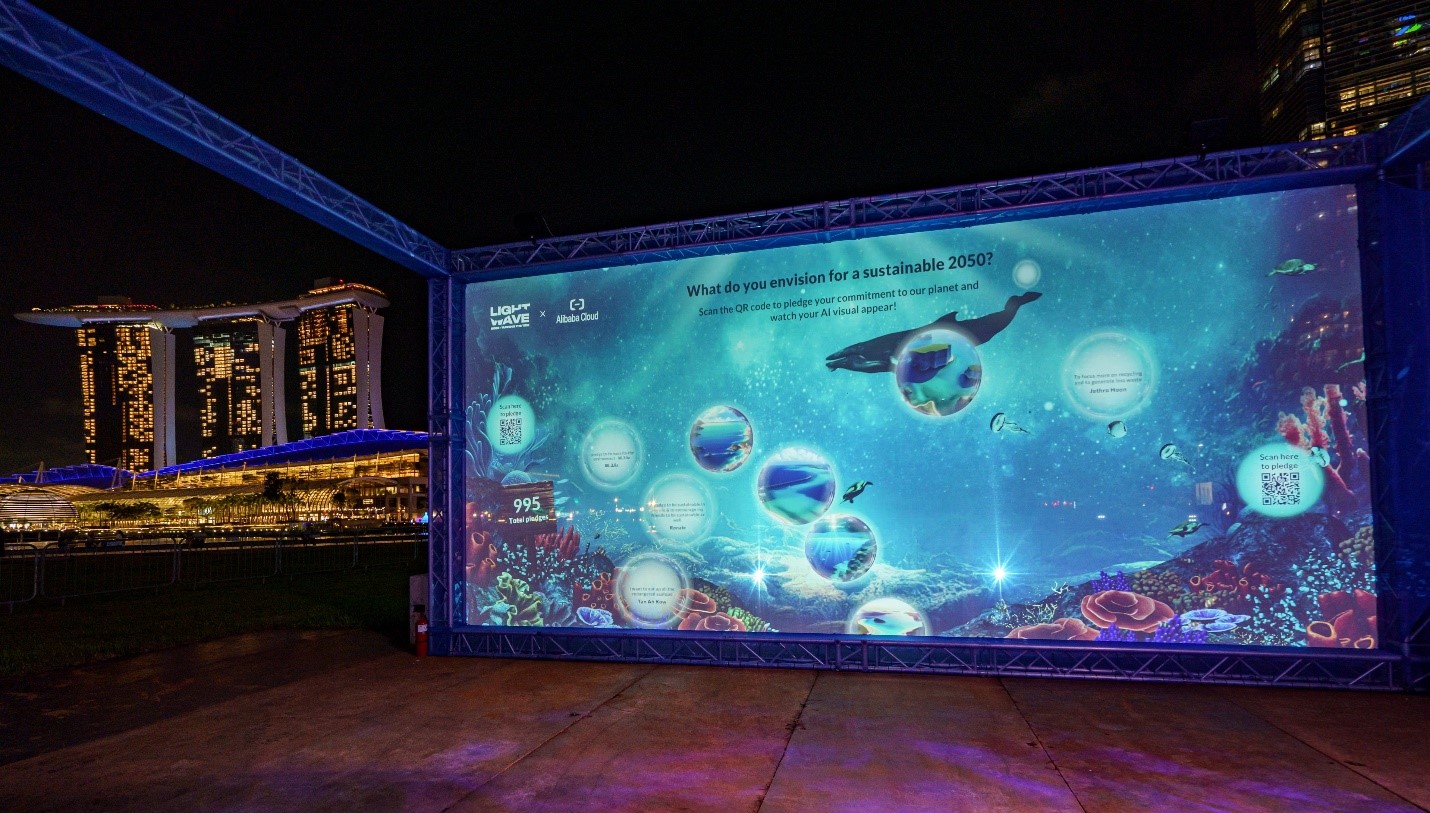 Economy
Alibaba Cloud, the digital technology and intellectual backbone of Alibaba Group, is proud to be the partner of i Light Singapore 2023, organized by the Urban Redevelopment Authority (URA).
June 01, 2023 | 10:55