US' fashion chain J.Crew may face bankruptcy due to COVID-19-induced heavy debt load
Fashion retailer J. Crew is pushed into the edge as its parent company has recently filed for Chapter 11 bankruptcy protection Monday after the coronavirus pandemic undermined its turnaround plans, USA Today reported.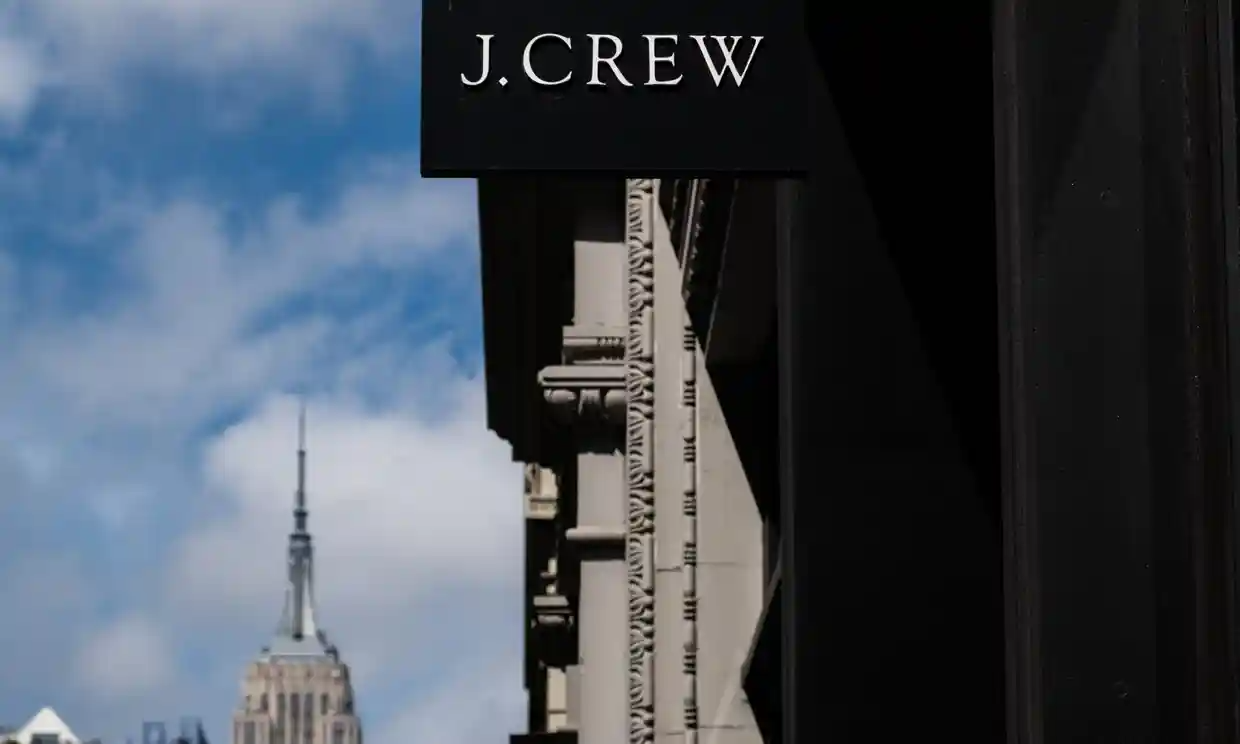 A J Crew sign outside a branch of the fashion retailer on 5th Avenue in New York. Photograph: Jeenah Moon/Getty Images.
As of Monday, the New York-based company had 181 J. Crew retail stores, 140 Madewell locations and 170 factory stores in addition to its websites. The retailer had about 13,000 employees before the pandemic began.
The company, which leases all of its stores, disclosed in a court filing that it had hired a real estate consultancy and liquidator to help it evaluate its leases and negotiate rent relief. Permanent store closings are possible.
"If certain accommodations with landlords are not achieved, the Debtors likely will reject certain burdensome leases and close the related stores," Michael Nicholson, president of J. Crew parent company Chinos Holdings, said in a court filing.
While the Guardian makes details that, the New York-based brand's parent company made the Chapter 11 bankruptcy filing in a Virginian federal court to buy itself breathing space as it plans to hand control over to its lenders, in exchange for the cancellation of $1.65bn (£1.3bn) of its debts.
With too much debt, the company was not well-positioned to deal with the same challenges that its competitors are facing, including declining mall foot traffic, digital threats and fast-fashion alternatives.
J. Crew has the sixth-most debt among distressed retailers, according to Moody's Investor Service.
The company's plan to spin off its promising women's apparel business Madewell in 2020 was supposed to help the company pay down some of its debt.
Warnings for the retailer
According to the Financial Times, like other bricks-and-mortar clothing chains across the US, J Crew had been struggling well before the outbreak. The maker of cashmere T-shirts and seersucker shirts made a series of design mis-steps in recent years, although its Madewell denim brand has remained popular among young female shoppers.
J Crew produced revenues of $2.5bn last year, yet the company's debt load — a legacy in part of its 2011 buyout by TPG Capital and Leonard Green & Partners — inhibited its ability to take on rivals, including lower-priced H&M and Zara.
However, the coronavirus outbreak had caused "considerable financial strain" but added it had "only exacerbated" the chain's existing problems. About 11,000 of the retailer's 13,000 workers have already been furloughed.
The bankruptcy of J Crew, which has about 500 outlets, is the latest blow to the retail property market. The New York-based retailer warned in the filing that it would need to close stores permanently if it could not secure "accommodations" from landlords, and was seeking court approval for "streamlined" lease rejections.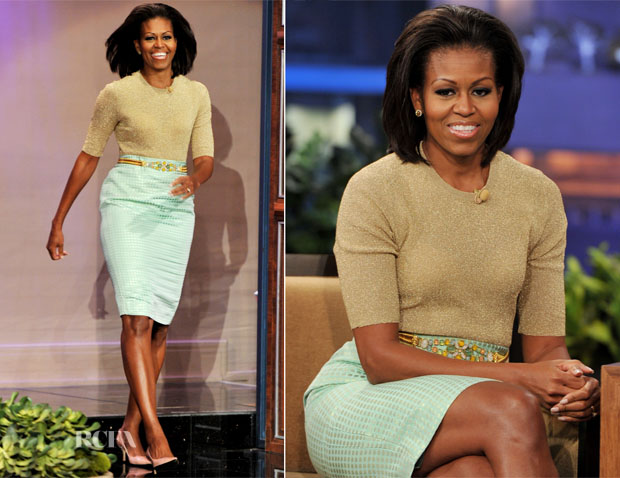 Michelle Obama in Michael Kors and J. Crew.
J Crew, the retailer known for colourful cashmere, Breton-stripe tops and upbeat branding and its preppy style was a favourite of Michelle Obama. J Crew had been under pressure for some time as it struggled with debt and had fallen out of fashion with US shoppers, who turned to cheaper European rivals such as Zara and H&M.