Vietnam considers to use tracking bracelets for quarantined people
People being under quarantine period in Vietnam are proposed to wear a tracking wristband, which costs about $35.
Do Cong Anh from the Authority of Information Technology Application (AITA) on May 22 told VietNamnet that MIC proposed the idea to the Steering Committee for Covid-19 Prevention and Control.
The bracelet has been developed by Vietnamese enterprises using GPS (global positioning system) technology to record the locations people have been to. It has a 30-day battery. It can give an alert if people go out of quarantine areas.
MIC suggested that some Vietnamese firms would develop this product with capital from different sources in society.
Hong Kong has decided to attach electronic bracelets to all travelers entering the special administrative region for medical supervision during 2-week quarantine in an effort to stop the spread of Covid-19. The bracelet is connected with a smartphone app used to control quarantine at home.
Photo: Vietnamnet.vn.
AITA said the agency has worked with technology transport firms on a mechanism on information sharing. If the Steering Committee for Covid-19 Prevention and Control sends telephone numbers that need to be traced, the firms will send results about the departure and destinations of the owners.
The agency is also working with the firms on a mechanism to help bring people from concentrated quarantine areas to their places of residence.
The apps for medical declarations have been an effective tool to prevent and control Covid-19. However, some people don't have smartphones. Many people are required to make declarations when they check in at new destinations, and some people don't know where to submit them. As a result, many people do not complete their health declarations.
At an online conference of the Steering Committee for Covid-19 Prevention and Control with the Bac Ninh and Bac Giang on May 16, the committee stressed the importance of medical declarations from people who have relations with people living in Covid epicenters, and people going to hospitals and flying on planes.
Medical declarations are being used throughout the country, but are being applied in inconsistent ways.
At the meeting, Deputy Prime Minister Vu Duc Dam, Chair of the Steering Committee for Covid-19 Prevent and Control, asked the Ministry of Health (MOH) to check the regulations on medical declarations to be sure that the declaration requirements are simple enough for all people to fulfil. He also asked to set up a hotline to help people to make declarations.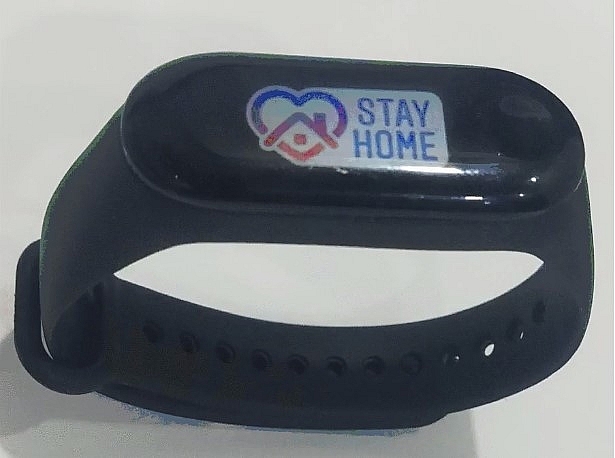 Photo: hackster.io.
Anh said that after realizing that many people don't make medical declarations via apps, but instead call agencies to make declarations, the agency has set up a hotline in charge of receiving declarations. VNPT set up the free hotline 18001119 where people can receive guidance to choose appropriate declaration forms.
AITA has added a declaration code that will require people to update their status within 24 hours. If they don't, they will be discovered when going through security check.
According to Vn Express, amid new Covid-19 outbreak following cases breaching Covid-19 self-quarantine protocols, Vietnam now wants to use electronic tagging for better monitoring of people allowed to enter the country.
For this, the Ministry of Information and Communications suggested that all information technology units work to come up with a plan for using electronic tags to monitor foreign arrivals in quarantine.
The tagging can be used to monitor foreign arrivals from the moment they arrive and during their centralized quarantine and self-isolation periods.
According to the committee, the ongoing community outbreak in which some people have been found with Covid-19 and transmitted the novel coronavirus to others has showed loose medical supervision on those who have completed centralized quarantine.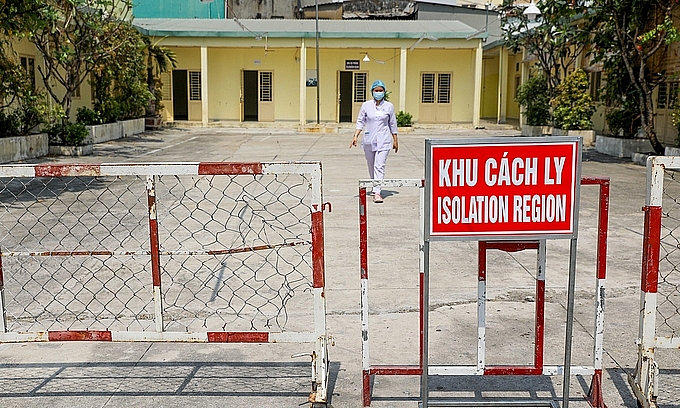 A nurse walks inside a centralized quarantine camp in HCMC, March 2020. Photo by VnExpress/Quynh Tran.
How does the bracelet work?
MIC said if using foreign solutions, there would be problems in mastering and customizing the solutions to Vietnamese conditions. Moreover, Vietnam would depend on the production capacity of partners, which would affect Vietnam's Covid-19 prevention and control plan.
MIC believes that enterprises can organize production within a short time and data would be stored in Vietnam.
If the bracelet plan is approved, enterprises just need four weeks to research and customize products to fit the requirements, and to organize mass production.
Temperature monitoring and usage status are the two main functions of the bracelet.
It can also discover close contacts based on Bluetooth technology. It has the same operating mechanism as tracing applications. It also examines compliance with regulations by quarantined persons, based on GPS technology.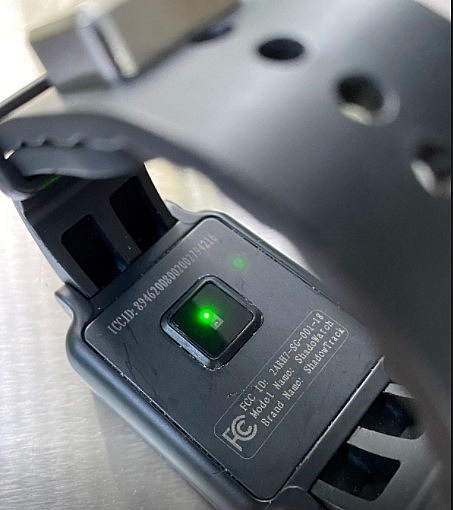 Photo: Reuters.
According to experts, depending on the pandemic control strategy being applied, one of these two technologies, or both of them, are used. Singapore, for example, has been using a device to discover close contacts and a device to support quarantine supervision.
MIC has emphasised the urgent need for quarantine monitoring in the context of the fourth wave of Covid-19. Vietnam has so far recorded a total of 3,105 local cases in the latest COVID-19 wave which recurred in the nation in late April.