Vietnam could observe super blood moon eclipse today
Observers in several parts of Vietnam will be able to see on Wednesday a total lunar eclipse as the moon draws closest to Earth.
(Video: SciTech Daily)
The event, the only total lunar eclipse of 2021, has been dubbed "Super Flower Blood Moon" as the latter draws "super" close to Earth. During the total lunar eclipse, the moon will be on the opposite side of Earth from the sun and completely in the former's shadow, lending the lunar surface a deep, "blood" red shade, according to VNE.
"Flower" simply refers to the month of May.
Should the sky be clear, people in Vietnam will be able to start seeing part of this super, blood moon around 6 p.m.
According to NASA, the eclipse will start around 3:47 p.m. (Hanoi time).
The partial eclipse will start at 5:44 p.m., while the total eclipse commences at 6:11 p.m. before partially ending at 6:25 p.m. and completely by 7:25 p.m.
But the chance for sky gazers to enjoy the event in southern Vietnam is low since the region is experiencing its rainy season, with weather forecasts predicting rains and a cloudy sky throughout the week.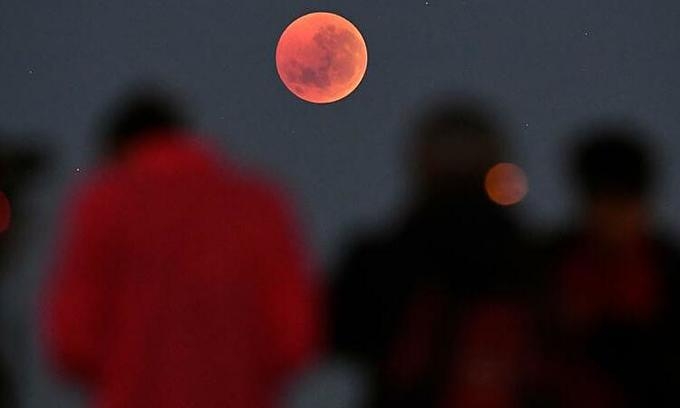 People gather to watch a "blood moon" eclipse in Melbourne on July 28, 2018. Photo by AFP/William West.
The entire lunar eclipse is due to last for 15 minutes, with viewing the phenomenon with one's own eyes being completely safe.
According to information given by the National Aeronautics and Space Administration (NASA), the full moon will enter Earth's shadow on May 26. Following this, when the Moon is not in our planet's shade, it will appear even larger and brighter compared to usual.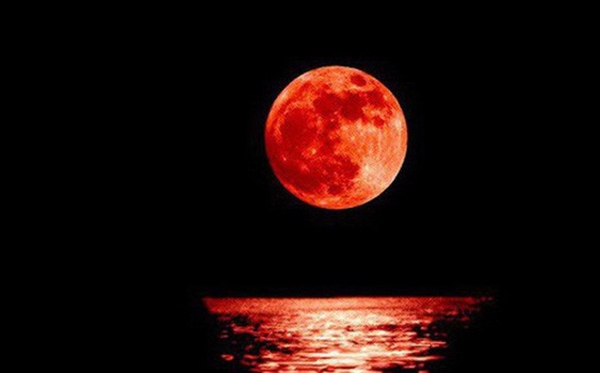 (Photo: Vietnamnet)
The total length of the eclipse, the time when the Moon is in its deepest shadow, will last for roughly 15 minutes. In the event that the Moon is up when this event happens, viewers are in for a real treat, according to the agency.
Specifically, those wishing to watch in the America, East Asia, and Australia will be able to view the super blood moon in the early morning of May 26, providing the weather conditions are good.
The European Space Agency (ESA) is set to broadcast the phenomenon live at 4:30 p.m. on May 26, Vietnamnet reported.