Vietnam Covid-19 Updates (March 17): Daily Count Rises to More Than 180,000 in Vietnam
As of 6 pm on March 16, Vietnam has detected 6,820,458 Covid-19 cases since the start of the outbreak, ranking 20th out of 225 countries and territories worldwide.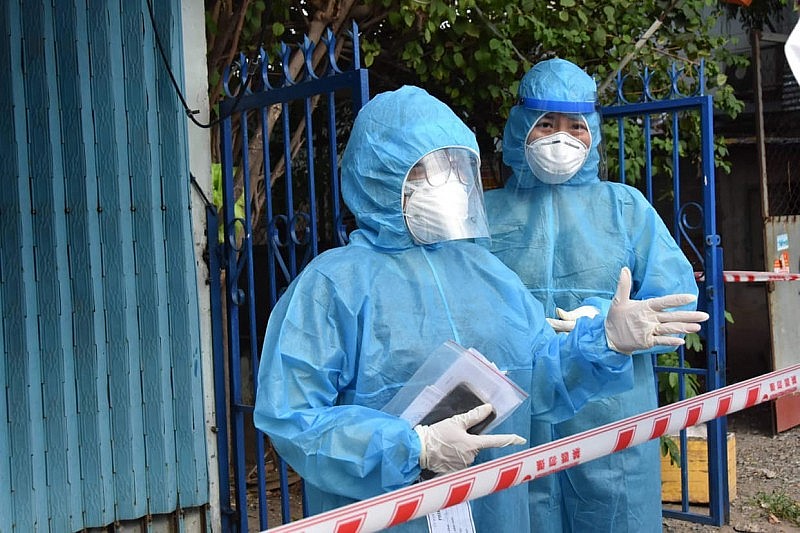 Photo: SUc Khoe & Doi Song
Covid-19: Daily count rises to more than 180,000 in Vietnam
As many as 180,558 coronavirus cases have been detected in 62 out of 63 cities and provinces across Vietnam during the past 24 hours, up 5,084 cases compared to the previous day. Of the total, 180,552 cases were locally acquired, with 121,201 cases documented in the community, the MoH said in its coronavirus update released at 6 pm on March 16.
Nearly two-thirds of the cases were recorded in northern Vietnam, and Hanoi capital topped localities nationwide as it registered 26,220 new cases. It was followed by Nghe An (10,797), Vinh Phuc (8,875), Phu Tho (8,335), and Bac Ninh (5,751). Meanwhile, Nghe An and Thanh Hoa provinces registered to add 56,827 and 30,155 cases more respectively to the national Covid-19 database.
The past 24 hours also saw 167,163 patients recovering from the disease and 62 patients die of the virus and other underlying illnesses, according to VOV.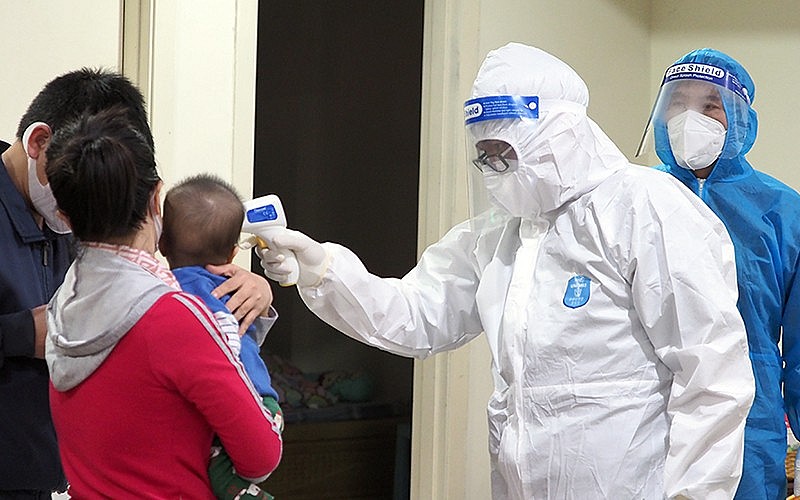 Photo: Suc Khoe & Doi Song
Quang Ngai hospitals receive medical supplies from RoK
The General Hospital and the Hospital for Children and Women in the central province of Quang Ngai have received two medical equipment packages worth nearly VND 1.7 billion (USD 74,300) from benefactors of the Republic of Korea (RoK). The donors are Doosan Heavy Industries Vietnam Company (Doosan Vina), Chung-Ang University, and the Community Chest of Korea nonprofit organization.
The medical devices are expected to help the hospitals to increase their efficiency of examination, diagnosis, and treatment.
Last year, Doosan Vina presented VND 2.3 billion for the procurement of medical supplies to Quang Ngai's hospital for Covid-19 treatment No.3, and VND 200 million to the Covid-19 prevention and control fund of the province.
Earlier, the company together with a hospital of Chung-Ang University arranged technical transfer programs for medical workers at hospitals in Quang Nam and Quang Ngai provinces, as well as performed surgeries for about 25,620 people at a total cost of USD 1.8 million.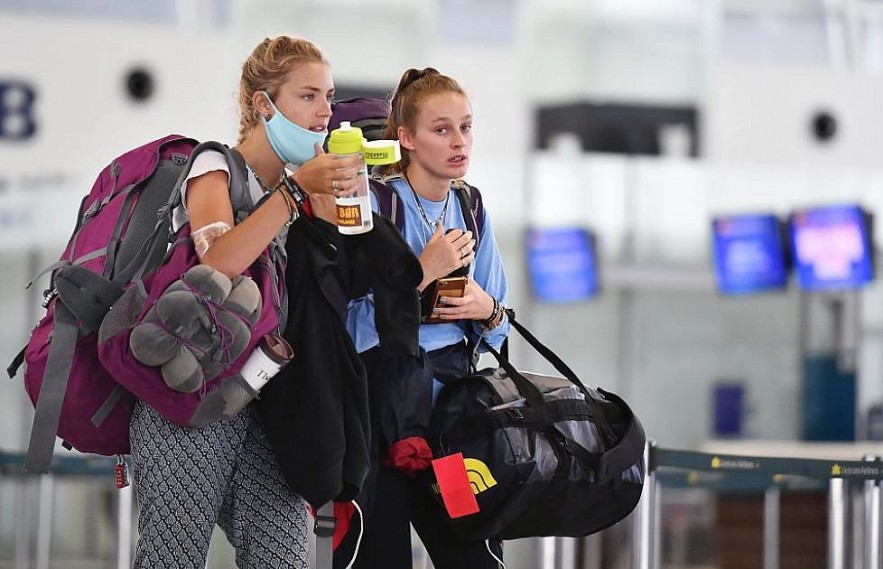 Photo: Zing
Vietnam drops Covid-19 vaccine certificates, quarantine requirements for foreign arrivals
The Ministry of Health has officially issued the long-awaited Covid-19 protocols for foreign arrivals in Vietnam. The regulations state that visitors with negative Covid tests can enjoy quarantine-free travel from day one. Travelers entering Vietnam via air routes will have to present proof of negative SARS-CoV-2 tests (except for children under two years old) done within 72 hours prior to departure in cases of RT-PCR/RT-LAMP or within 24 hours in cases of rapid antigen tests, and the results must be certified by the authorities of the country where the tests are conducted.
People entering via road, sea, and rail will be subject to the same requirements. If arrivals cannot show proof of negative tests, they are required to take a test (either using RT-PCR/RT-LAMP method or rapid antigen tests) in the first 24 hours from the time of arrival. If the results are negative, they may travel outside of their place of accommodation, with public health measures still in place, if the results are positive, they must notify health authorities for further instructions.
Children under two years old are not required to take tests, and they can still enter Vietnam and take part in activities outside of the place of accommodation with their parents or relatives even if they have not been vaccinated against Covid-19 or contracted the virus before.
Arrivals must make a medical declaration before entering and use Vietnam's Covid-19 mobile application during their entire stay according to regulations.
At the border gate, if one shows symptoms of SARS-CoV-2 infection, they must immediately notify the health agency at the border gate to take medical measures as regulated. No mandatory quarantine is required, but in the first 10 days after entry, people should self-monitor their health and if any symptoms develop, ask for assistance from the nearest medical facilities. Visitors are asked to frequently wear masks and disinfect their hands.
People without negative Covid-19 results prior to entry are asked to not make rest stops and make contact with other people along the way from the border gate to their place of accommodation.
As of 6 pm on March 16, Vietnam has detected 6,820,458 Covid-19 cases since the start of the outbreak, ranking 20th out of 225 countries and territories worldwide.
Of the infected patients, 3,547,488 have been discharged from the hospital after making a full recovery from the disease, and 41,607 patients have died of the virus.
Nearly 201 million vaccine doses have been administered nationwide.