Vietnam News Today (May 14): New Vietnam Visa Policies to Boost Tourism Sector
Vietnam News Today (May 14): Vietnam attaches importance to relations with Japan: diplomat; SEA Games 32: Vietnam stays firm in top medal tally position; New Vietnam visa policies to boost tourism sector; Hue ceremony to honour UNESCO-recognised World Heritage Site.
Vietnam News Today (May 14) notable headlines
Vietnam attaches importance to relations with Japan: diplomat
SEA Games 32: Vietnam stays firm in top medal tally position
New Vietnam visa policies to boost tourism sector
Hue ceremony to honour UNESCO-recognised World Heritage Site
Measures sought to make HCM City more attractive to foreign investors
Mekong Delta Well Positioned To Receive FDI Inflows
Localities work to build civilised and attractive tourism environment
Vietnam willing to assist Cuba in any circumstances, says top legislator
France-Vietnam job fair to open in Hanoi and Ho Chi Minh City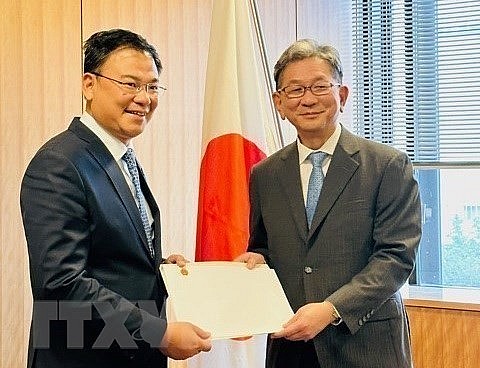 Vietnamese Ambassador Pham Quang Hieu presents a copy of President Vo Van Thuong's credentials to Japanese Vice Minister for Foreign Affairs Takeo Mori. (Photo: VNA)
Vietnam attaches importance to relations with Japan: diplomat
Vietnamese Ambassador Pham Quang Hieu presented a copy of President Vo Van Thuong's credentials to Japanese Vice Minister for Foreign Affairs Takeo Mori on May 12.
Hieu affirmed that Vietnam attaches importance to developing its relations with Japan, one of its leading important partners, and promised to try hist best to promote the bilateral extensive strategic partnership.
The two sides agreed to push ahead with the effective implementation of bilateral cooperation plans in the time ahead, covering the exchange of delegations, especially those at the high level, and step up collaboration in various fields, from politics and diplomacy to national defence and security, trade, investment, labour, education, culture, healthcare, science-technology, tourism, cooperation between localities and people-to-people exchange, cited VNA.
The ambassador noted his hope to closely cooperate with Japan's competent agencies, including the Ministry of Foreign Affairs, to further support the Vietnamese community in the country.
For his part, Mori expressed his belief that Hieu will outstandingly fulfill his tasks, contributing to the Vietnam-Japan relations.
SEA Games 32: Vietnam stays firm in top medal tally position
Vietnamese athletes bagged 13 more gold medals on May 12, helping them to retain their No1 position in the rankings of the ongoing 32nd Southeast Asian Games (SEA Games) in Cambodia.
Martial arts continued to bring more gold medals for Vietnam when Wushu athletes alone took five gold medals on May 12.
Divers also earned four gold medals, while Taekwondo athletes and track-and-field athletes secured two gold medals each, according to VOV.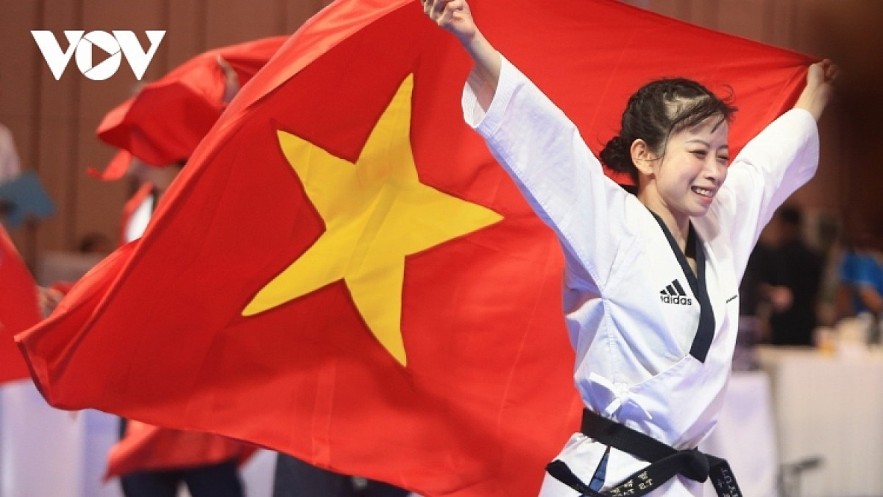 Chau Tuyen Van and her team-mates bring two more gold medals for Vietnam on May 12.
Notably, sprinter Nguyen Thi Oanh finished first in the women's 10,000m race, striking her fourth gold medal at SEA Games.
May 12 marked the final day of track-and-field competitions. With 12 gold medals grabbed from the previous competition days, Vietnamese athletes failed to meet the target of winning at least 14 gold medals and retaining their No1 in the sport.
Meanwhile, Thai athletes got 16 gold medals in total to usurp Vietnam's top spot.
As of 8pm, Vietnam took the lead with 71 gold medals, leaving behind Thailand in second place with 60 gold medals and Cambodia in third place with 57 gold medals.
New Vietnam visa policies to boost tourism sector
In a bid to revive the struggling tourism sector, Vietnam is set to unveil a series of new visa and immigration policies during the upcoming National Assembly meeting.
These policies are expected to bolster the country's socioeconomic development by attracting foreign visitors, following the devastating impact of the COVID-19 pandemic.
The Ministry of Foreign Affairs (MOFA) has been proactively urging the Government to present a comprehensive plan to the National Assembly, aimed at expanding the list of visa exemptions and promoting the growth of tourism. The proposed immigration policies encompass several key changes that could potentially transform the landscape of travel to Vietnam.
One significant proposal is the extension of the duration for electronic visas from 30 days to 3 months, applicable for both single and multiple entries. This extended timeframe aims to provide travellers with greater flexibility and encourage longer stays, allowing them to fully immerse themselves in the country's diverse offerings.
Furthermore, the plan entails the issuance of electronic visas to citizens of all countries and territories. By streamlining the visa application process, this measure seeks to eliminate unnecessary barriers and facilitate smoother entry for international visitors. This inclusive approach reflects Vietnam's commitment to embracing global tourism and fostering cultural exchange.
Another noteworthy proposal involves extending the visa exemption period. Currently limited to a duration of 15 days, this certificate would be extended to 45 days. This extension aims to accommodate travellers from countries enjoying visa-exempt status, granting them a more extended period to explore the country's attractions and contribute to its tourism revenue.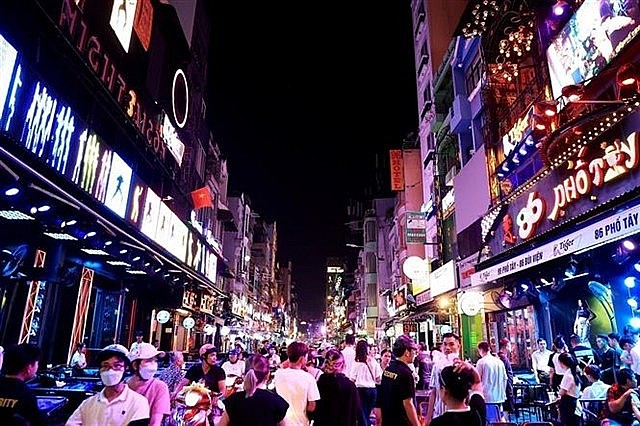 Bui Vien walking street - a popular nighttime destination for foreign visitors and young local people in Ho Chí Minh City. Photo: VNA
These forthcoming visa and immigration reforms signify Vietnam's determined efforts to revitalise its tourism industry, which has suffered immensely from the impact of the pandemic. The introduction of these policies is anticipated to create new opportunities for growth and development, positioning Vietnam as an appealing destination for international travellers seeking a memorable and immersive experience.
As the country prepares to present these proposals to the National Assembly, stakeholders and industry experts eagerly await the outcome, hopeful that these reforms will pave the way for a vibrant and resilient tourism sector in Vietnam, according to VNS.
In addition, besides considering the decision to expand the visa exemption list, there will also be breakthrough policies to attract international tourists to Vietnam and promote the development of the country's green economy in the near future.
The MOFA is coordinating with relevant agencies and localities to actively carry out economic diplomacy, actively engage in comprehensive and effective international integration, and prepare for and implement high-level foreign relations programmes, further deepening bilateral and multilateral partnerships with countries and on international forums.
The Government has also entrusted the Ministry of Culture, Sports, and Tourism to work with relevant authorities to enhance promotional activities for tourism, and efficient exploitation of potential international tourist markets. This includes the development of new tourism products with high quality and competitiveness to stimulate tourism recovery and sustainable development.
Ministries, sectors, and localities are required to organise the effective implementation of tasks and solutions in various fields, with a particular emphasis on the need to boost the recovery and development of tourism and propose the expansion of visa-exempt entry for countries into Vietnam.
Currently, the tourism sector is receiving significant attention from the Party and the State. At the National Tourism Conference in March 2023, Prime Minister Phạm Minh Chính urged ministries, sectors, and localities to amend and improve policies regarding immigration procedures for international guests.
This includes expanding the list of visa-exempt countries, extending the appropriate duration of stay with reasonable fees, and expanding electronic visas. The Prime Minister also called for facilitating domestic and international airlines to open new routes and establish direct connections between Vietnam and key tourism markets.
PM Chinh also emphasised the need to enhance international cooperation, particularly with large multinational tourism corporations and conglomerates, to promote connectivity and attract major and potential markets based on the principles of "harmonious benefits and shared risks."
Following this conference, it is expected that the Government will issue a resolution to accelerate the recovery and development of tourism in the near future.
Hue ceremony to honour UNESCO-recognised World Heritage Site
Thua Thien-Hue province in central Vietnam will hold a ceremony in June to celebrate the 30th anniversary of the Hue Monuments complex and the 20th anniversary of Nha Nhac (Hue royal court music) winning world cultural heritage titles from UNESCO.
The ceremony is to evaluate the efforts Vietnam has made in preserving and promoting the value of world cultural heritages in Thua Thien-Hue over recent decades.
It will also provide a forum for policymakers and experts to exchange views on how to promote world cultural heritage values in Vietnam and other countries around the globe, VOV reported.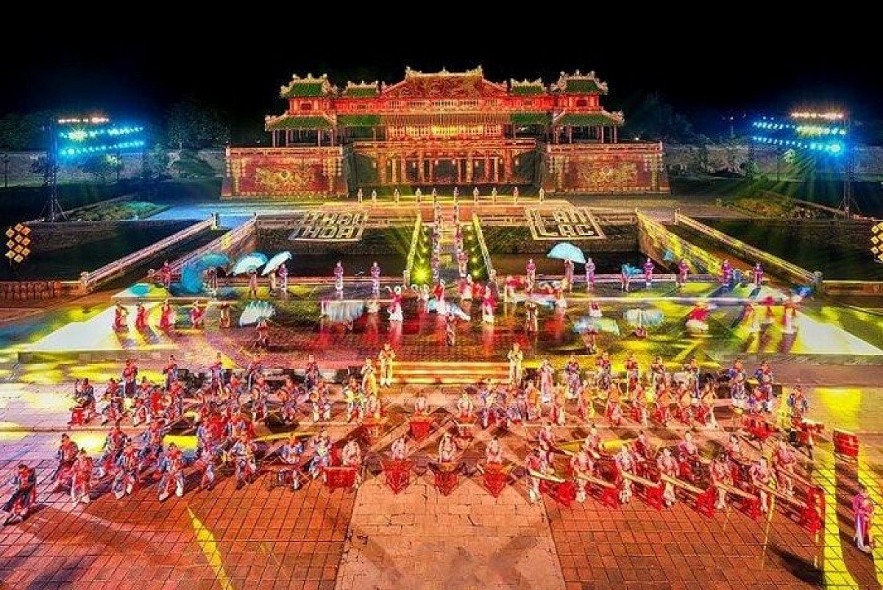 Nha Nhac - Hue royal court music - has been recognised by UNESCO as the world cultural heritage.
Simultaneously, the event will contribute to ensuring the strict implementation of UNESCO commitments in the management, protection, and promotion of cultural heritage values, as well as enhancing ties between Vietnam and UNESCO towards meeting the goal of preserving heritage sites for future generations.
A wide range of activities will take place from June 16 to 18 to mark the special occasion, while a ceremony and an art programme honouring these heritages will be held at 8 p.m. on June 17 at Ngo Mon (Noon Gate) Square.
There will be a number of exhibitions to get underway which feature royal antiquities, paintings, and poetry of King Thieu Tri through traditional Taiwanese calligraphy.
Measures sought to make HCM City more attractive to foreign investors
Experts and economists gathered at a seminar in Ho Chi Minh City on May 12 to discuss measures to help the southern largest economic hub enhance its attractiveness to foreign investors amid its standstill situation in drawing foreign direct investment (FDI).
Mai Phong Lan, an official from the municipal Department of Planning and Investment, said that last year, the city drew only 4.33 billion USD in FDI, equivalent to 60.29% of the figure in 2021.
So far, the city has hosted 11,220 FDI projects worth 56 billion USD, she said, underlining the FDI projects' positive impacts on the economic transformation of the city as well as the development of many sectors and human resources training, cited VNA.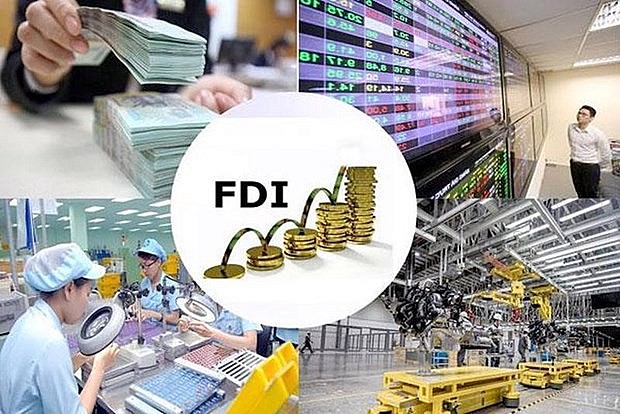 Illustrative image (Source: vneconomy)
However, Lan said that FDI has still focused on particular districts and sectors with limited influences in the improvement of technologies and supply chains for domestic businesses.
Along with increasing the number and values of FDI projects, the city aims to raise the ratio of registered capital in total FDI in the city by over 70% in the 2023-2025 period and 75% in the 2026-2030 period.
In the short and middle terms, HCM City will prioritise projects in areas of digital economy, microelectronics, semiconductor and information technology, automation, precision mechanics, new materials, pharmaceuticals, biological industry, high-tech agriculture, environmental technology and clean energy.
At the same time, it will step up the attraction of FDI in research, innovation, and start-up, while paying greater attention to expanding its infrastructure and high-quality services, the official said.
Ngo Nghi Cuong, CEO of C Consult, held that the city, which used to be the strongest FDI magnet, has experienced a downturn in attractiveness.
Cuong clarified that in the first four months of this year, the city saw a fall in both FDI project number and value. He advised the city to re-define its strengths in the new period where investors are not merely interested in benefits but also the investment environment, supply capacity, and the living conditions for investors and experts.
Pham Phu Truong, Presisent of the Young Businesspeople Association of HCM City (YBA-HCM), said that despite its strategic location, HCM City has faced many disadvantages such as regular flooding, traffic jams, and air pollution, making it less attractive to investors and experts.
He held that the city should re-evaluate potential investors that it wants to draw, especially strategic investors.
Meanwhile, Cao Thi Phi Van, Vice Director of the HCM City Centre for Trade and Investment Promotion, said that in the past, tax policy played the key role in attracting investment and was an advantage of the city.
However, with the implementation of the global minimum tax regulations, that advantage no longer exists, she said, adding that investors today need a transparent business and investment environment, clear and stable policies, high quality human resources and smooth technical infrastructure, to which the city should pay greater attention.