Vietnam News Today: Vietnam's domestic tourism promoted after COVID-19 
Vietnam is making efforts to bring life into normal, setting new growth targets for the economy, offering favorable programs to promote domestic tourism … after COVID-19 has been basically under control. Today's news on Vietnam May 10 also features some other hot topics. 
Prime Minister Nguyen Xuan Phuc calls for greater efforts to achieve growth of over 5% this year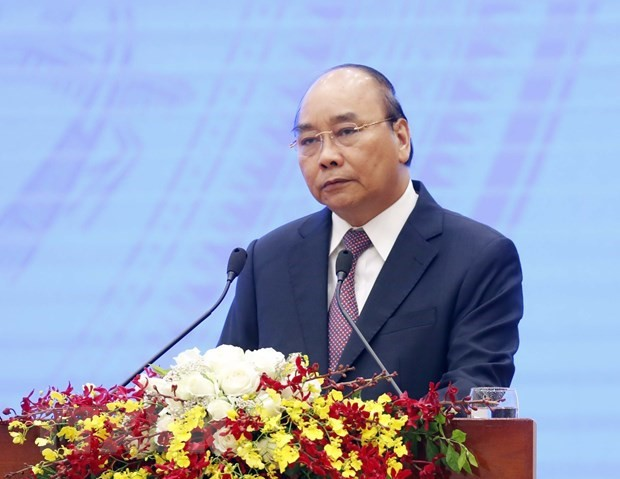 Prime Minister Nguyen Xuan Phuc speaks at the meeting. (Photo: VNA)
PM Nguyen Xuan Phuc has called for greater efforts to resume the national economywith the aim of achieving a GDP growth rate of over 5% and keeping inflation under 4% this year, Nhan Dan reported.
The PM announced the targets at a meeting with businesses on May 9 broadcasted live by Vietnam Television (VTV).
To gain such achievements, Vietnam needs to focus on attracting investment from domestic economic sectors, firstly the private sector, and foreign direct investment (FDI), stepping up exports, promoting public capital disbursement, and encouraging domestic consumption.
He highlighted the goal of turning Vietnam into a prosperous nation in 2045 set in draft documents to be submitted to the 13th National Party Congress, and expressed his hope that there will be Vietnamese firms in the list of the world's 500 biggest enterprises by that time.
Vietnam has huge, sustainable growth potential for the long term, he said, adding that the country is among economies considered safe in the post-COVID-19 period, with tens of free trade agreements with the world's 38 biggest markets.
New campaign to launched to promote domestic tourism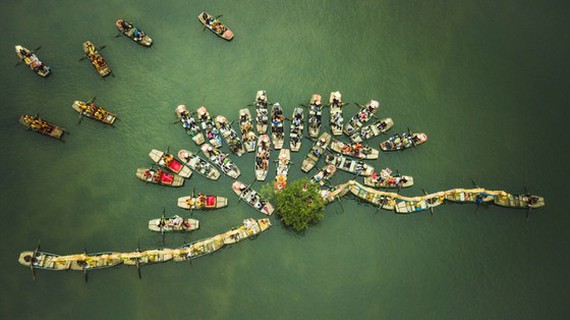 Illustrative photo.
Ministry of Culture, Sports and Tourism plans to launch a program named "Vietnamese people travel Vietnam" with an aim tospur domestic tourism demand and encourage Vietnamese people to explore the country, according to Nhan Dan.
In the northern region, the alliance eyes to foster tourism development in northwestern and northeastern regions, which possess the unique cultures of ethnic groups and are home to two global geoparks in the provinces of Ha Giang and Cao Bang.
In the central region, Hue, Da Nang and Hoi An are set as the center of the tourism stimulus program while the connection between Ho Chi Minh city and Mekong Delta region localities will be boosted in the southern region.
The six provinces of Gia Lai, Dak Lak, Binh Dinh, Phu Yen, Kon Tum and Dak Nong are viewed as emerging destinations in the Central Highlands region.
First Vietnamese professor wins Europe math prize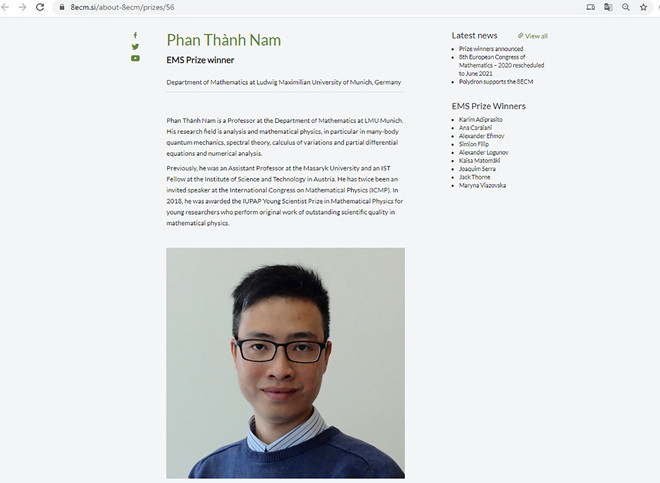 EMS Prize announces winner Prof. Pham Thanh Nam on its website.
European Mathematical Society (EMS) prestigious prize has been granted for Phan Thanh Nam, a Vietnamese professor, VnExpress reported.
Nam, 35, is a former student of the National University of HCMC, who is currently a math professor at the Ludwig Maximillian University in Munich, Germany.
His research interests include mathematical physics analysis, especially multi-particle quantum mechanics, spectral theory, variational calculation, derivative equations and calculus.
EMS prizes are awarded to young researchers under 35, who are European citizens or working in Europe, in recognition of excellent contributions in mathematics.
This year, the prize-giving ceremony will not be held as usual at the European Congress of Mathematics (ECM) because of the Covid-19 pandemic. It has been postponed until June 2021.
Hospital holds beauty contest for thalassemia patients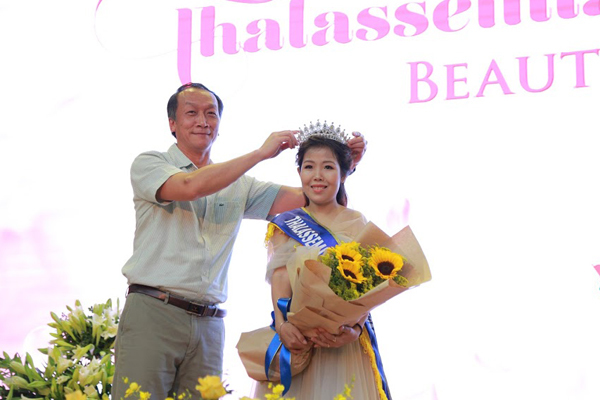 36-year-old Pham Thi Thoan won the contest.
A 38-kilo woman has won the first Thalassemia Beauty Contest in Vietnam held by the National Institute Of Haematology & Blood Transfusion and the Vietnam Thalassemia Association, Dtinews reported.
The contest which is held on May 8 marked the participation of 60 thalassemia patients. The organizers hoped that the contest will help the patients to be more positive. The contestants were given makeup and outfits at the hospital hall. For many of them, it's special to be able to change into high heels and gowns.
36-year-old Pham Thi Thoan won the contest after the evening gown competition and Q & A session. Thoan said the thalassemia patients couldn't choose their health so they have to fight hard and live well.
"I'm willing to talk to my friends about my illness to help people understand it more. My illness has badly affected my family's finance and my marriage," she said. "I hope no more children will be born with thalassemia."