Vietnam officially qualifies for FIFA Futsal World Cup
With a 1-1 draw against Lebanon in the second leg play-off, Vietnam is officially qualified to attend the 2021 World Cup finals thanks to the 'away goal rule'
Vietnam have qualified for he 2021 Futsal World Cup on the away goals rule, after an exciting draw against Lebanon.
In the first minutes of the game, Vietnam applied a pressing tactic, creating many dangerous chances. However, a lack of accuracy and indecisiveness caused Vietnam Futsal Tel many missed opportunities.
In the seventh minute, Pivot Dac Huy made a tight shot towards Lebanon's goal, but the ball narrowly missed the crossbar.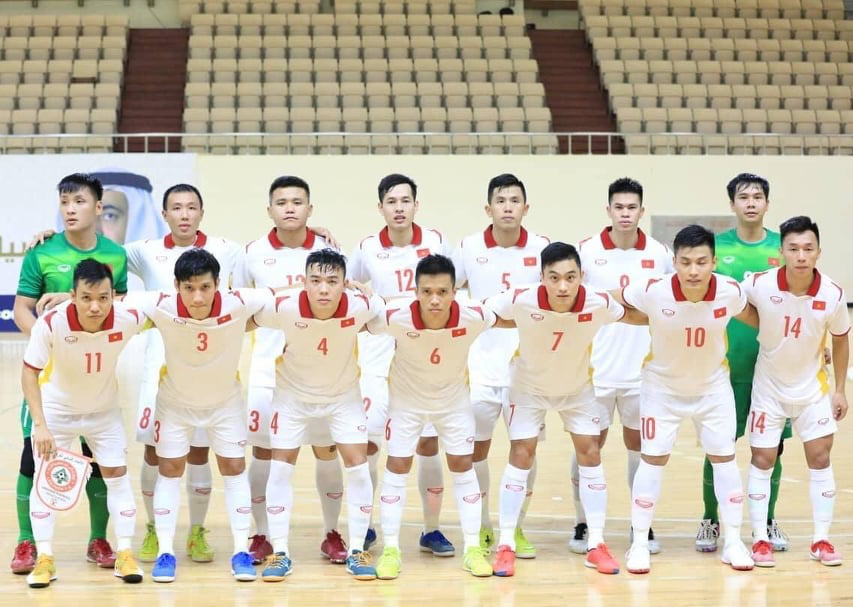 Vietnam to attend World Cup 2021. Photograph: Nguoiduatin
After the first minutes of Vietnam pressure, Lebanon gradually began to flourish. In the 12th minute, Khong Dinh Hung dangerously lost the ball, but goalkeeper Ho Van Y made an excellent save for the home team.
Two minutes later, Duc Hoa took a vicious free-kick, but the Lebanese goalkeeper was focused, pulling off a great save.
In the second half, Lebanon were the better side as they continuously created chances on Y Hoa's goal. However, the Vietnam goalkeeper showed concentration, keeping out chance after chance.
In the 27th minute, Nguyen Minh Tri made a skillful maneuver on the right wing before launching a fierce shot with his left foot. However, the Lebanese goalkeeper pushed it wide. Soon after, Chau Doan Phat also had a close shot, but the ball went to Lebanese goalkeeper.
Ten minutes later, Chau Doan Phat latched on to a throughball before launching a shooting to defeat goalkeeper Hamadani, and opening the scoring for the Vietnamese team. However, Lebanon immediately equalized after a beautiful passing move. Vietnam held on to go through.
Vietnam will officially attend the World Cup finals, along with Thailand.