Vietnam Successfully Develops African Swine Fever Vaccine
Vietnam has successfully produced a vaccine against African swine fever (ASF), one of the most devastating livestock diseases.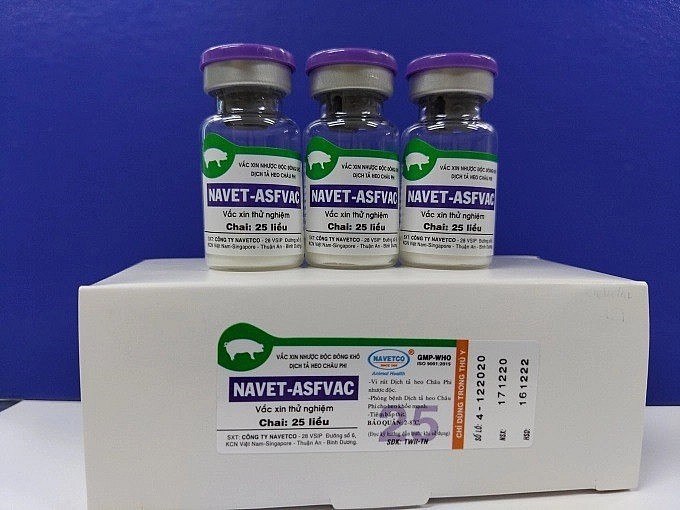 The vaccine has the trade name NAVET-ASFVAC produced by NAVETCO National Veterinary Joint Stock Company. Photo: Lao dong (Labour) newspaper
Deputy Minister of Agriculture and Rural Development Phung Duc Tien said on June 1 that his ministry will officially announce this achievement, and grant a circulation permit for the vaccine on June 3, VietnamPlus reported.
The vaccine has the trade name NAVET-ASFVAC produced by NAVETCO National Veterinary Joint Stock Company, with the expected price of VND34,000 – VND36,000 ($1.47 – $1.55) per dose.
Although more than 4,000 studies related to the virus and vaccine development by scientists have been published, there has been no commercial vaccine against the disease in the world so far, Tien said.
To date, no country in the world has announced the successful production of a commercial vaccine against the disease. Therefore, the potential for exporting the vaccine produced in Vietnam is huge, he added.
Reuters also cited the official as saying that the vaccine has been in development since November 2019 in partnership with United States experts, with five clinical trials held.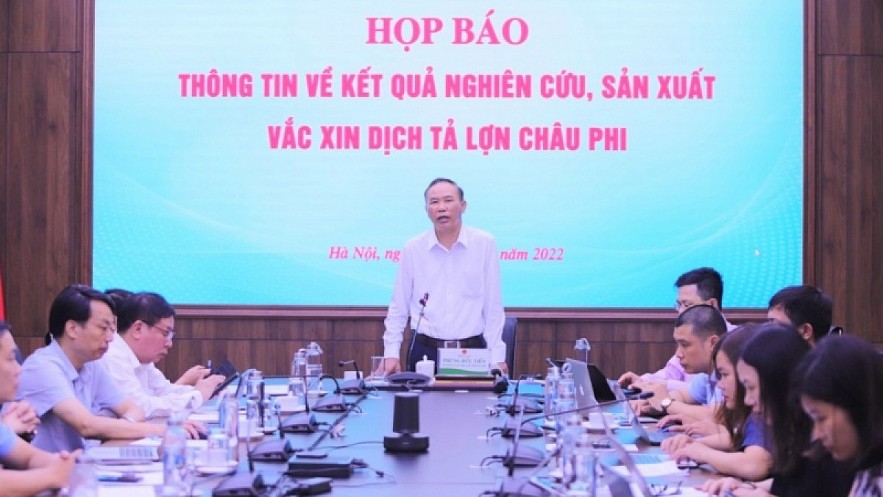 Deputy Minister of Agriculture and Rural Development Phung Duc Tien speaks at a press conference on the vaccine research and development. Photo: VOV
Its safety and efficacy was confirmed by the Agricultural Research Service under the US Department of Agriculture, Tien said.
ASF was first detected in Vietnam in February 2019 and forced the country to cull around 20% of its hog herd last year.
It originated in Africa before spreading to Europe and Asia and has killed hundreds of millions of pigs globally. African swine fever is harmless to humans.
Although the swine fever outbreak has subsided in Vietnam, allowing farmers to rebuild hog herds, the virus is still hurting farms in some countries.
What is African swine fever?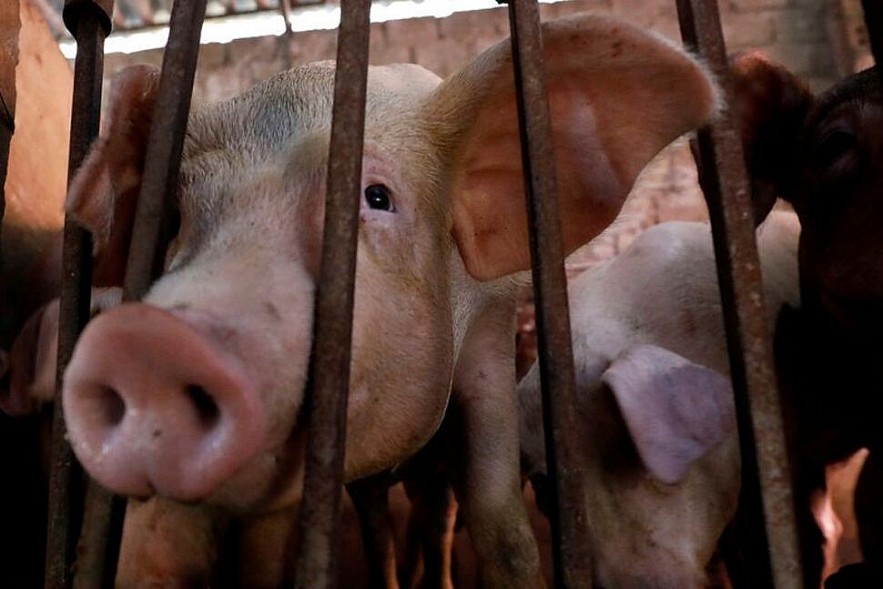 Pigs are seen at a farm outside Hanoi, Vietnam June 28, 2019. Photo: Reuters
According to the World Organisation for Animal Health (WOAH), ASF is a highly contagious viral disease of domestic and wild pigs, whose mortality rate can reach 100%.
It is not a danger to human health, but it has devastating effects on pig populations and the farming economy. There is currently no effective vaccine against ASF.
The virus is highly resistant in the environment, meaning that it can survive on clothes, boots, wheels, and other materials. It can also survive in various pork products, such as ham, sausages or bacon. Therefore, human behaviours can play an important role in spreading this pig disease across borders if adequate measures are not taken.
Pigs are a primary source of household income in many countries. The spread of ASF across the world has devastated family-run pig farms, often the mainstay of people's livelihoods and a driver of upward mobility. It has also reduced opportunities to access healthcare and education.
Moreover, pork meat is one of the primary sources of animal proteins, accounting for more than 35% of the global meat intake1. Hence, this disease poses a serious problem for food security worldwide.
This disease is also a concern for biodiversity and the balance of ecosystems, as it affects not only domestic farmed pigs, but also wild boars, including native breeds.
ASF continues to spread worldwide, threatening pig health and welfare. The disease has reached multiple countries across Asia, the Caribbean, Europe, and the Pacific, affecting both domestic and wild pigs./.