Vietnam to Reopen International Tourism in March
A proposal has been made by the Ministry of Culture, Sports and Tourism on restarting international tourism and unilateral visa exemptions from March 31.
Vietnam will extend its experimental program to welcome back foreign travelers with passport vaccines through March 30 under the proposal.
Previously, the Ministry of Culture, Sports, and Tourism requested that Vietnam resume tourism totally on March 31 in order to receive international tourists and allow people to travel overseas via all channels.
Minister of Culture, Sport and Tourism Nguyen Van Hung stated that Vietnam is resuming its tourism recovery plan by reopening the door to domestic tourism, which has garnered support from localities and travel enterprises.
The ministry claims that delaying the reopening will force Vietnam to lose out to regional countries that have either declared or are planning to announce similar plans.
Minister Hung told the conference about a pilot program that has been in place since mid-November 2021 to welcome back overseas travelers with a vaccine passport, according to VOV.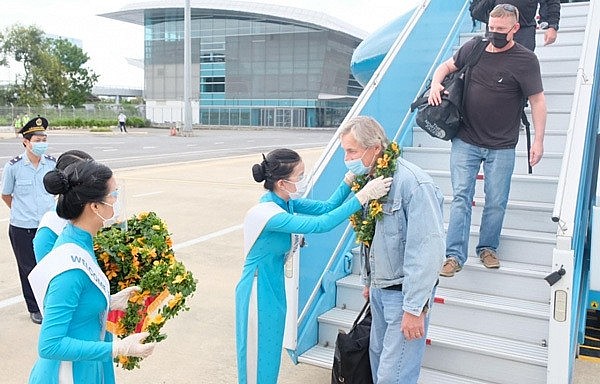 Vietnam Airlines welcomes visitors to Vietnam. Photo: VOV
The ministry claims that delaying the reopening will force Vietnam to lose out to regional countries that have either declared or are planning to announce similar plans.
More municipalities will join the initiative, and health restrictions will be made more flexible. As a result, overseas travelers will be subjected to a COVID-19 exam in their arrival cities rather than at airports.
From March 31, Vietnam's borders will be fully reopened to travelers from all over the world.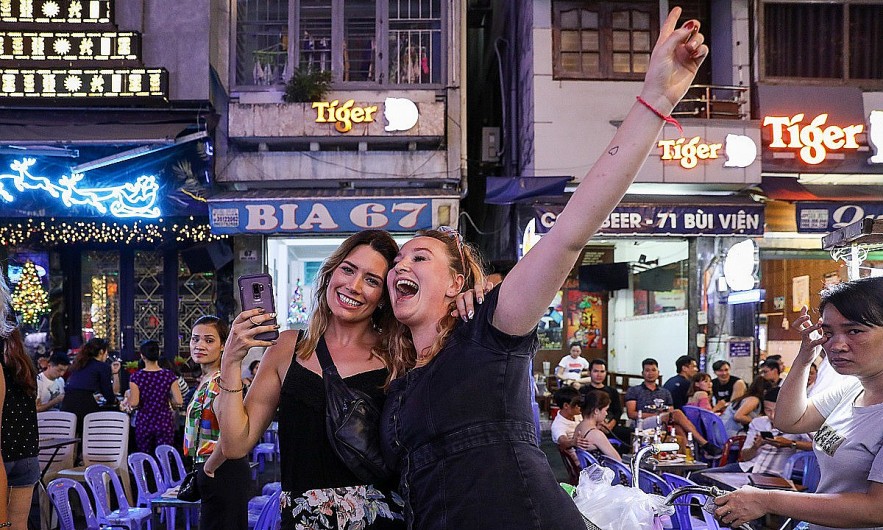 Foreign tourists on Bui Vien pedestrian street, one of Saigon's most popular hangouts, 2019. Photo: VNExpress
People entering Vietnam must be fully vaccinated or Covid-19-free, have a negative PCR test within the last 72 hours and have medical insurance that covers Covid-19 treatment with a minimum of $50,000, according to the ministry. Children and those who have not been vaccinated will have their own policies, which will be announced later.
Last Monday, eleven airlines and tourism companies petitioned the government to outline a timeframe for completely reopening the nation to foreign tourists by early February.
The number of international arrivals dropped by 96% last year when borders were closed, with expected consequences for the hotel and tourism industry.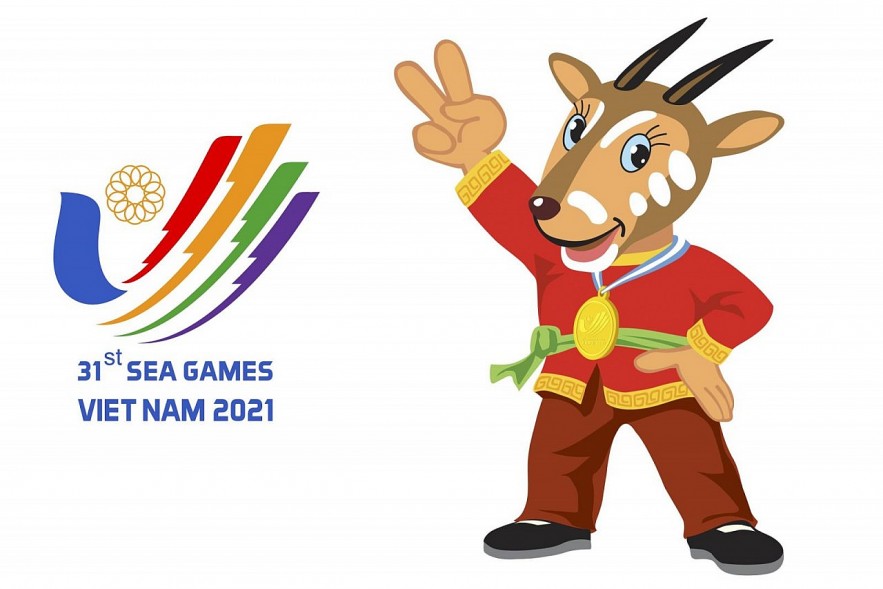 31st SEA Game occurs from 5 to 23 May 2022. Photo: baochinhphu.vn
The 31st Southeast Asian Games (SEA Games 31) will be held in Vietnam in May 2022 after being postponed due to Covid and it is expected to attract a large number of visitors coming to Vietnam to experience the event live in Hanoi.
In addition, the statewide vaccination campaign against the COVID-19 pandemic, with all persons receiving their third dosage, is set to end in late March, with the goal of achieving community-wide herd immunity.
By January 23, according to official ministry data, Vietnam had attracted 8,500 international tourists, mostly from Russia, Uzbekistan, Kazakhstan, the Republic of Korea, Singapore, the United Kingdom, the United States, and Canada.
The provinces of Khanh Hoa, Quang Nam, and Phu Quoc island city received the most visitors during the test program, with 1,282, 7,000, and 239 arrivals, respectively.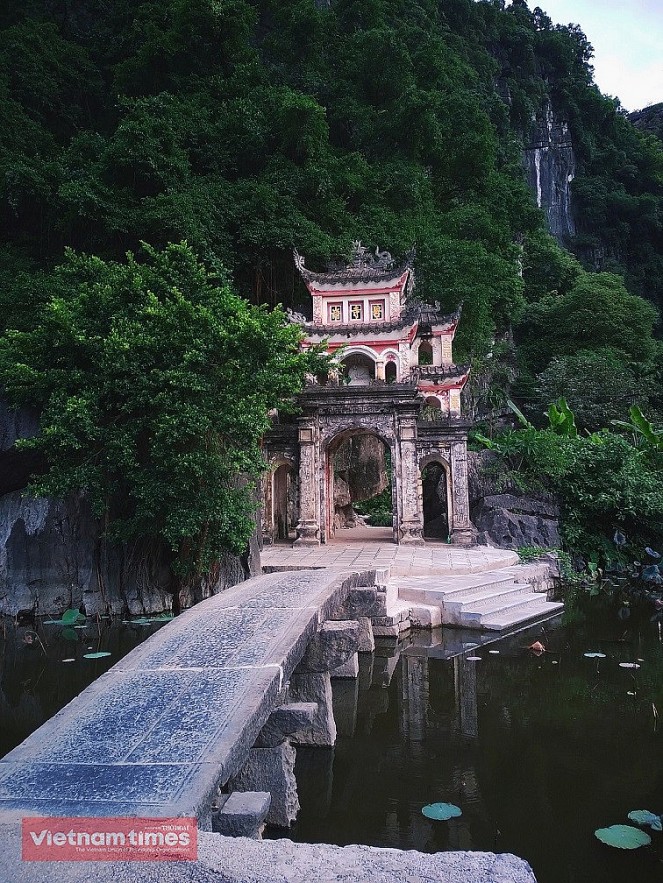 Gate of Bich Dong Pagoda, Ninh Binh. Photo: Ollie Le Nguyen
The Ministry of Culture, Sports, and Tourism has asked the government to reconsider unilateral visa exemptions for 24 nations that had them before the Covid-19 outbreak.
According to the ministry's homepage, the suggestion comes as the ministry seeks approval to fully reopen borders to foreign travelers from March 31 onwards in an effort to resuscitate the nation's battered tourism industry.
Prior to the pandemic, the country granted visa exemptions to tourists from 24 countries and territories, including ASEAN members. Following the outbreak of the pandemic in 2020, Vietnam prohibited visa-free travel for a number of countries.
Earlier, visitors from Belarus, Denmark, Finland, France, Germany, Italy, Japan, Norway, Russia, South Korea, Spain, Sweden, and the U.K. had been allowed to stay in Vietnam for no longer than 15 days without a visa.
While tourists from nine ASEAN countries could enjoy a visa-free stay of up to 30 days, (21 days for the Philippines and 14 days for Brunei and Myanmar), Kyrgyzstan citizens had a visa exemption for no more than 30 days and that of Chile had one for no more than 90 days, cited VNExpress.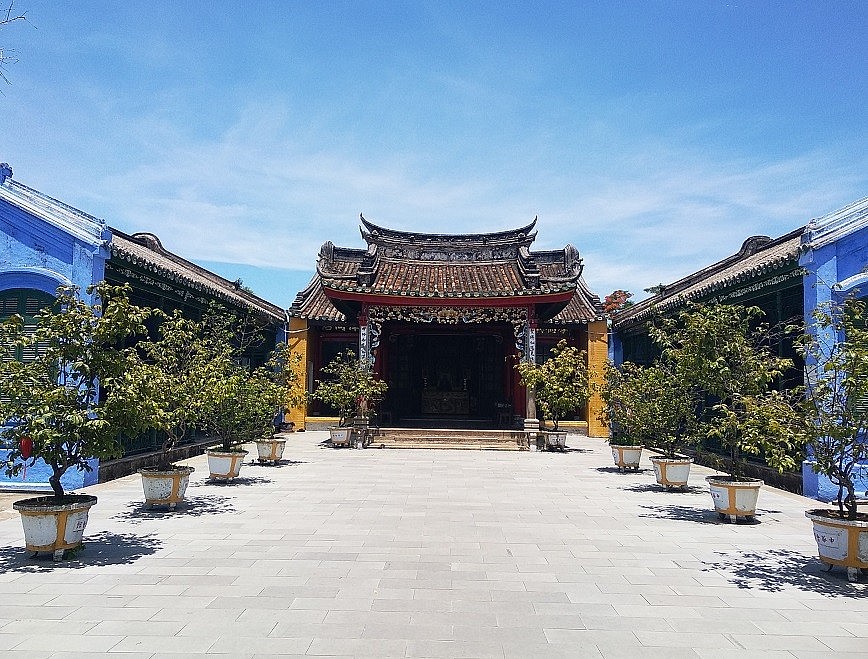 Public Art House in Hoi An. Photo: Ollie Le Nguyen
Prime Minister Pham Minh Chinh on Tuesday directed the Ministry of Culture, Sports, and Tourism to cooperate with appropriate institutions to publish a timeline for resuming full tourism operations as soon as possible.
The Prime Minister requested earlier this month that officials prepare for the reopening of the borders to foreign tourists by the end of April, ideally by the end of March.
Last year, the number of international immigrants fell by 96 percent as borders were closed.
Last November, the government began allowing foreign tourists to enter under a vaccine passport scheme. Almost 9,000 foreign immigrants have been welcomed under the scheme so far, with a number of pre-determined restrictions and constraints, with half of them Vietnamese overseas visiting relatives.