Vietnamese Banh Mi Named among 24 Best Sandwiches
Bánh mì (pronounced 'bun mee') is a popular Vietnamese variety of sandwiches that share the same core ingredient a baguette.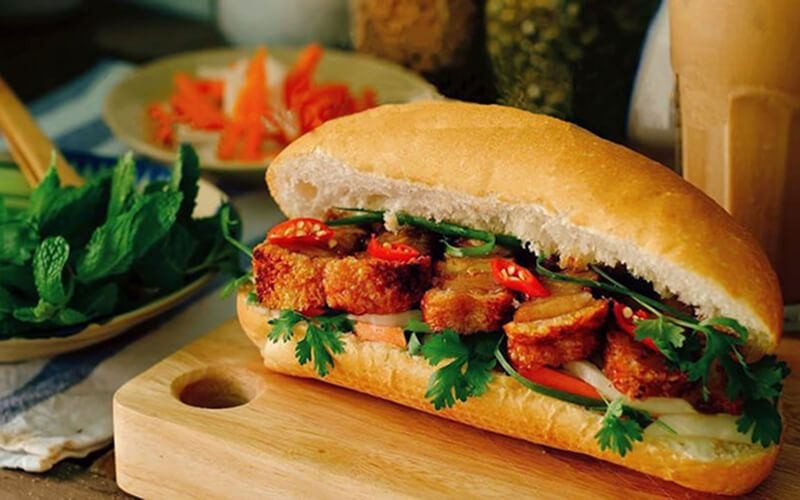 Roasted Pork Bánh Mì.
The famous website CNN travel has included banh mi (Vietnamese baguettes) among its top 24 sandwiches in the world in 2023, according to VNA.
According to the website, Banh mi (pronounced 'bun mee') can be easily found at street vendors and food carts everywhere. This is not only a popular breakfast/lunch/dinner to Vietnamese people, but also well-known and beloved by many foreign visitors.
It is regularly ranked in the list of delicious dishes that foreign tourists must try when visiting Vietnam.
CNN said the classic version is pork-based, starring cha lua (Vietnamese-style pork roll), shredded pickled carrots, pickled daikon, cilantro leaves, mayonnaise and other ingredients. Depending on the region, travelers can taste different kinds of banh mi with various fillings. "The taste is crunchy, fresh, savory, and utterly delicious," CNN said.
The criteria for CNN's list are being a famous sandwich that represents a country, having a delicious taste and being loved by locals.
Besides banh mi, three other Asian representatives were Shawarma and Falafel pita sandwiches (Middle East) and Katsu sando (Japanese fried pork cutlet sandwich with shredded cabbage).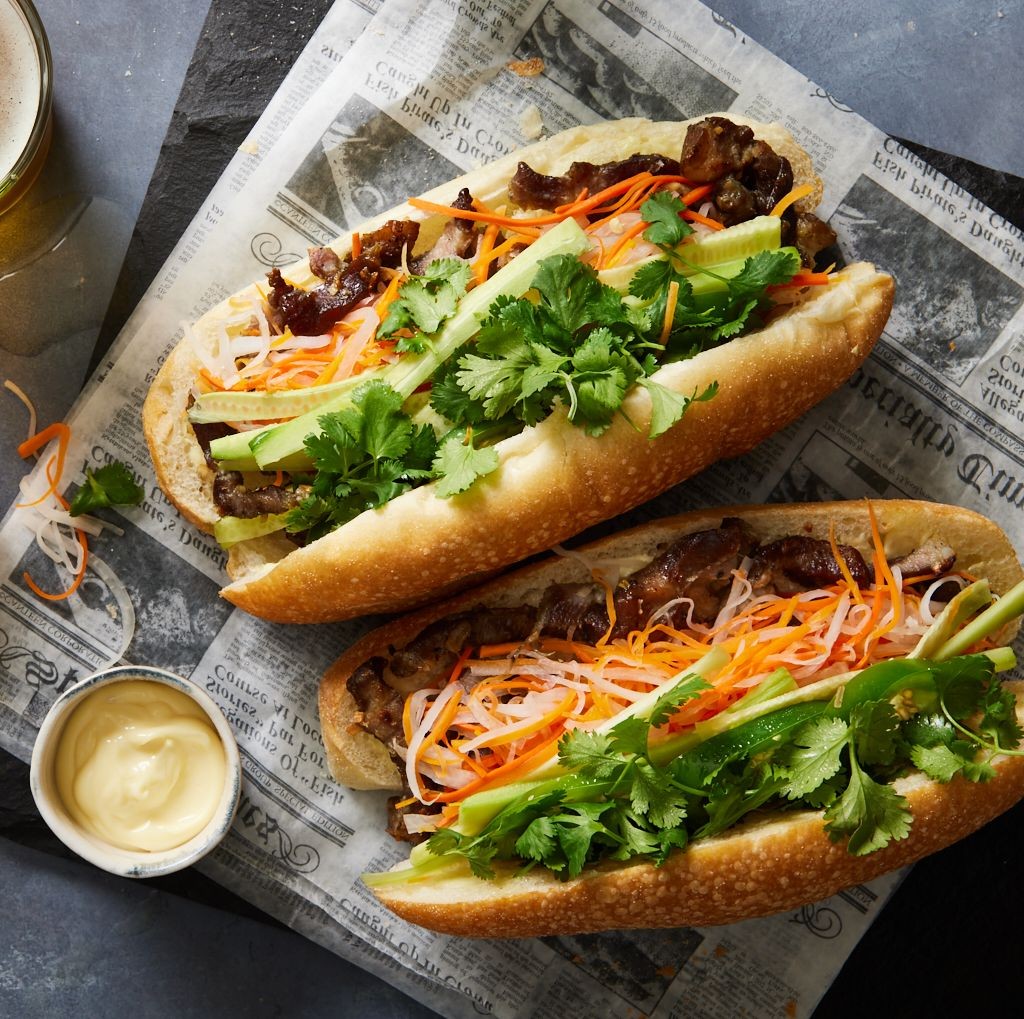 The golden crispy bread is being filled with different fillings, which makes anyone crave it just by looking at it. Banh mi is no longer just a luxury food, it has become a staple dish for everyone, as it is delicious, affordable, and convenient.
Previous, TasteAtlas, a website dedicated to discovering fresh ingredients, traditional dishes, and authentic restaurants around the world, has recognised Vietnamese Banh mi as the seventh best street food in the world.
TasteAtlas is considered one of the world's most prestigious traditional culinary experience travel guide websites, with a catalog of more than 10,000 types of food and drink from around the world. The recipes posted on this website are appreciated by food critics and journalists.
Hong Kong-based South China Morning Post also called Vietnamese banh mi "a cheap snack and global hit', while British travel publication Culture Trip hailed it among the world's best street snacks.
The first baguette in Vietnam dates back 130 years to the time when France colonised the country between the 1880s and 1954. The French usually cut it into small sections to serve with soup, curry or butter.
In 1970, wood-fired ovens were converted into larger brick kilns to bake in bulk, which gave the bread its Vietnamese identity.
From then on Vietnamese chefs began making variations. Instead of putting butter or jam on bread, they layered it with bacon, making it delicious and more convenient.
Banh mi has been developed across Vietnam. The flavours of the modern "banh mi" vary by region in Vietnam. In Hanoi in the north, the fillings are more simple than the "original" found in Ho Chi Minh City in the south, and include high-quality cold cuts. In the central coastal city of Hoi An, the meat used is served warm.
Today, one can easily find "banh mi" in street stands, markets, and restaurants worldwide, from New York to Seoul and Australia.