Vietnam's Five Culinary Records Recognized By World Records Association
Five culinary records in Vietnam have been acknowledged by Hong Kong-based World Records Association (WRA), according to the Vietnamese record organization VietKings.
The country has the largest number of 'strand and broth' dishes in the world and the most kinds of mam (fermented seafood) dishes with unique flavors in the world, WRA stated last month.
Vietnam also has the world's most dishes made from flowers; boasts the most kinds of special rolls and dishes made from rice flour.
These five world records of Vietnam had been recognized by World Records Union (WorldKings), the first union of national and regional records organizations in the world, in late 2020.
This is the first time Vietnam has had five culinary records granted by two world organizations, VietKings noted.
VietKings also revealed it is finalizing a dossier to nominate six new culinary records to WorldKings and WRA.
These nominations are the world's most attractive and diverse street food cuisine, the most souvenir and specialty items, the most homemade dishes, the most kinds of xoi (steamed sticky rice) and che (sweet soup) dishes, the most kinds of unique spice items, and the biggest producer and exporter of Robusta coffee with the world's most distinctive Robusta coffee culture.
Established in 2010, WRA lists global civilian world records and aims to become the most professional listing organization of world records in the world.
1. Fermented seafood (Mam) – Iconic dishes in Vietnam
Mam comes in various types such as salty or sour sauce; fish or shrimp. It is mainly made from seafood such as freshwater fish found in small rivers and canals: snakehead, catfish, small carps, loaches, mystus or saltwater species: tilapia, shrimp, crab, mitten crabs. Skillful housewives have various processing ways to make them into a special dish with a typical flavor of western cuisine.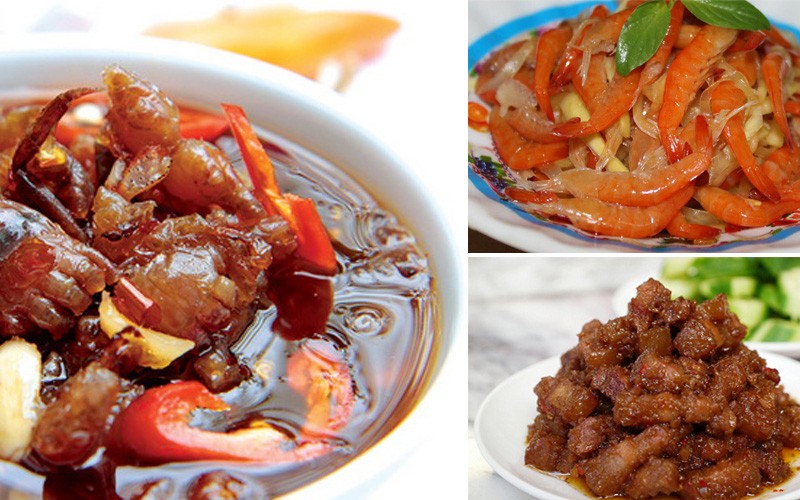 Photo: Van Hoa Mien Tay
In the past, fish and shrimp were plentiful, so people often used snakehead, dwarf gourami or catfish to make mam. In particular, Thoi Binh District, Ca Mau province is well known for snakehead fermented fish. Firm, dry snakehead fish of about 300 - 400g covered with a layer of brown ground rice can be fried or cooked with fish sauce, spreading out good smell to far distances. This product of Thoi Binh District, is famous for its delicious taste and good smell, so visitors to this area usually buy some to bring home.
The proverb "Adversity brings wisdom" seems to be true for processing mam in this case because people have replaced snakehead fish and carps which have become fewer and fewer with small catfish and tilapia. People in shrimp farming areas in Ca Mau and Bac Lieu Provinces use abundant mullet and tilapia from the ponds to make mam. In fact, housewives in Khanh An Commune, Ca Mau Province have started to use fish found in the shrimp farms to make mam for two or three years now.
Mam is not too complicated to make, but it requires certain secrets and experience such as how to salt fish so that it is not too salty and hard; how to sugar, cover fish with ground rice so that it looks brown, not black. In the fermentation process, fish must be preserved in a very specific way to make it fragrant and waterproof. It can be said that each person makes mam in their own way, but the final product must be soft, fragrant and tasty.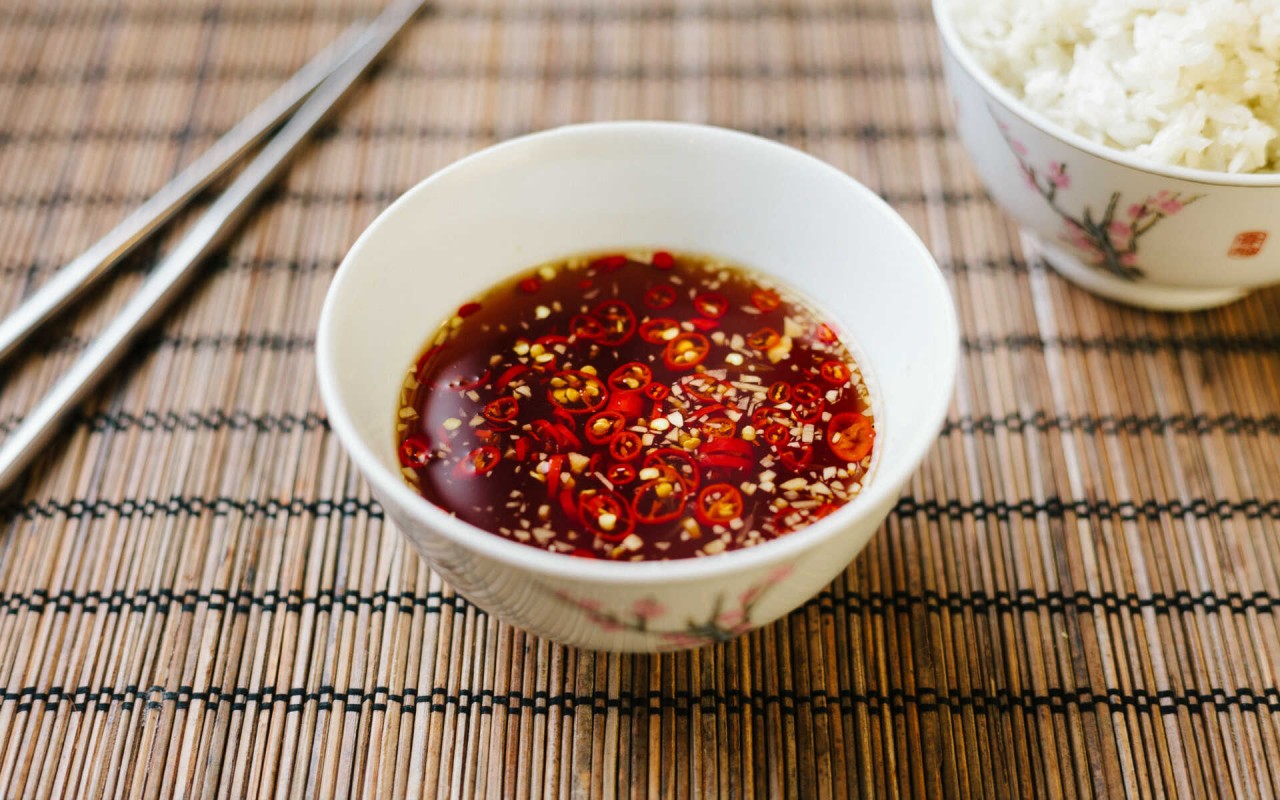 Photo: Redsvn
Long term fermentation techniques are associated with fish and shrimp, and are more commonly used in the south of Vietnam, but the regional variations in production are many. The ingredients and methods necessary to make mắm chua depend ultimately on where in Vietnam you are – near southwest An Giang province, it's mắm cá lóc, made with snakehead fillet fish fermented with salt and seasoned with sugar. In Hue province, the specialty is tôm chua, a sour fermented shrimp paste made with steamed glutinous rice, spices, herbs and (of course) locally sourced shrimp. Tôm chua is usually left to ferment for around 30 days, and enjoyed as an accompaniment to noodle or pork dishes.
Things like mắm chua, nuoc mắm (fish sauce) and tương (soybean sauce) all require copious amounts of salt to ferment, and, punch-packed as they are, are inextricable from classic Vietnamese dishes.
2. Biggest producer and exporter of Robusta coffee with the world's most distinctive Robusta coffee culture
While Brazilian, Ethiopian, or Costa Rican beans have been a staple in Western coffee shops for some time, Vietnamese coffee has not made a name for itself outside of Vietnam.
This can largely be attributed to the type of coffee grown in Vietnam. While the other countries mentioned above produce primarily Arabica beans, Robusta is the leading coffee variety in Vietnam.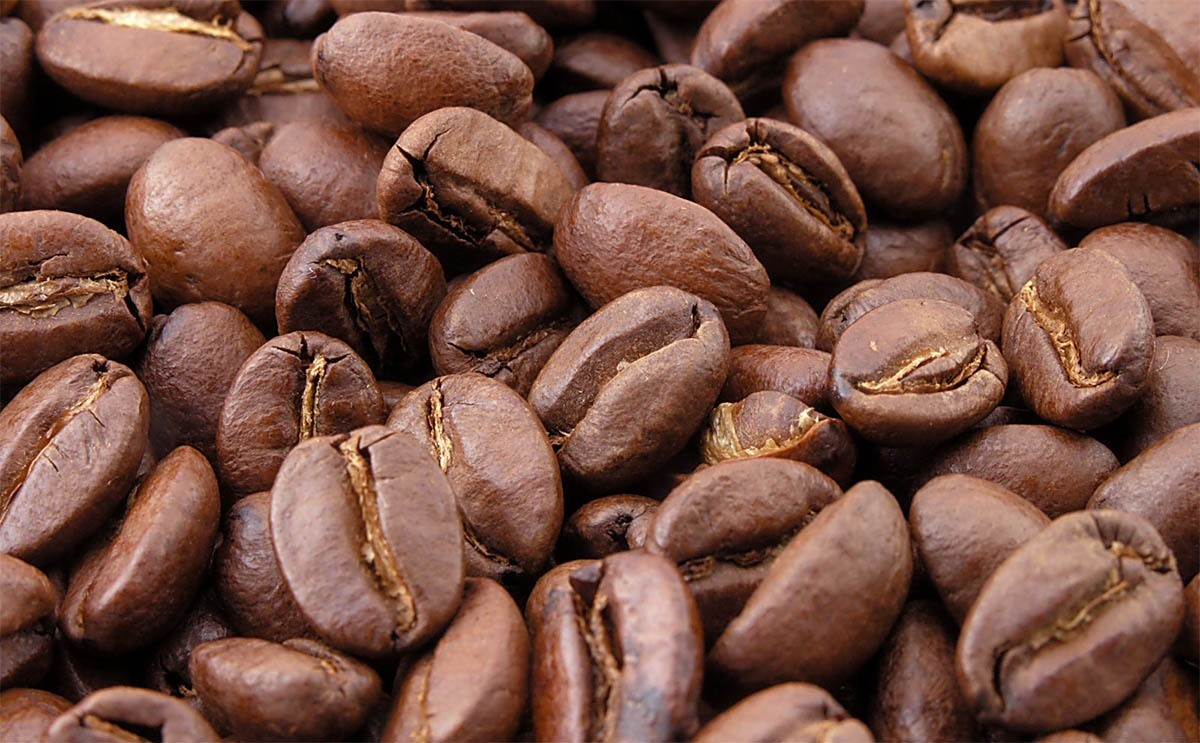 Photo: Shutterstock
The primary coffee-producing region in Vietnam is the Central Highlands in the south-west of the country.
This high altitude region is centred on the city of Dalat, which was used in the recent past as a mountain retreat for French colonists based in Ho Chi Minh City.
Because of this region's high altitude, it is much cooler than the lowlands near the ocean. Combined with rich volcanic soils, this also provides the perfect environment for growing coffee.
The French colonists introduced robusta beans, and the rest is history. Vietnam is now the largest producer of Robusta beans and the world's overall second largest coffee producer.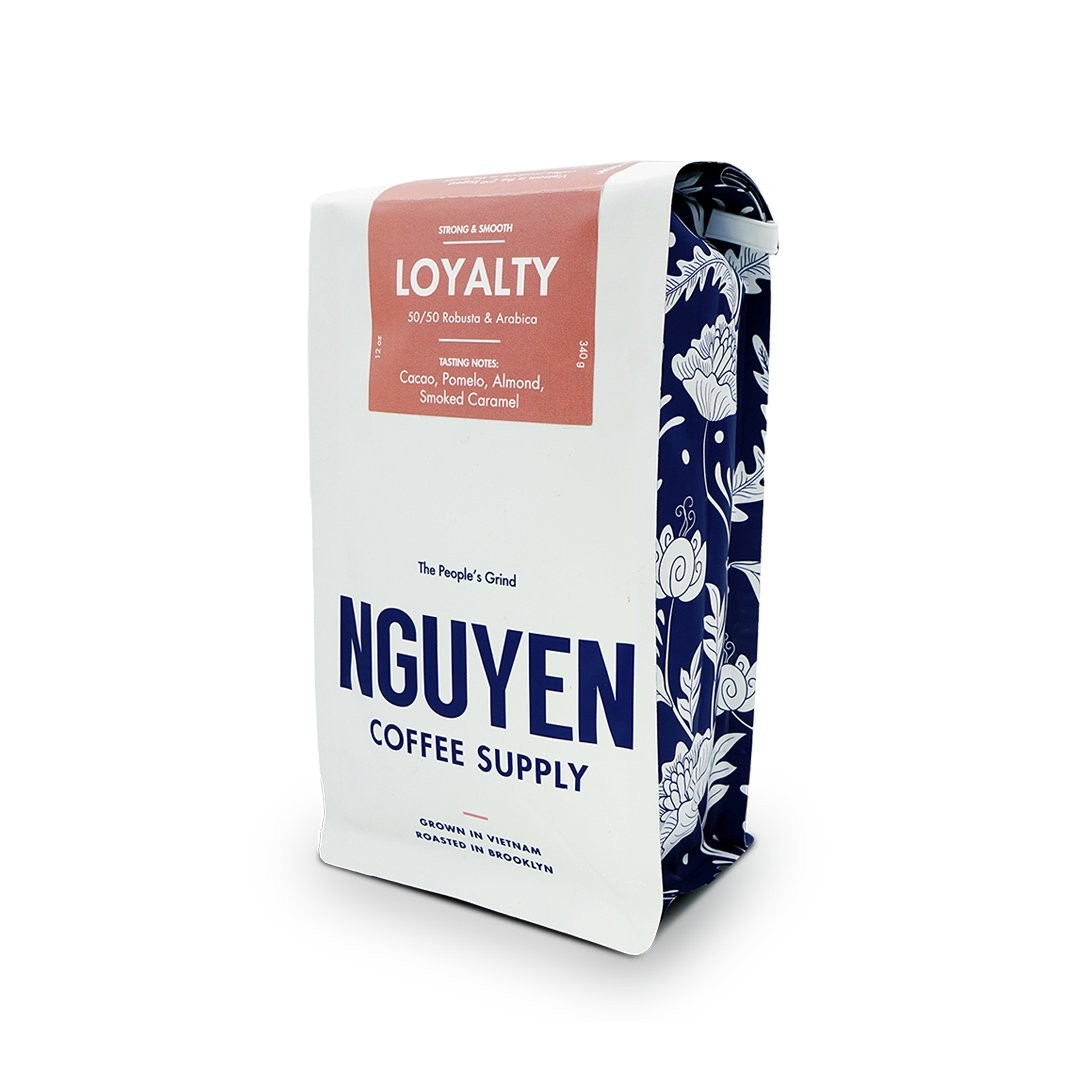 Photo: Nguyen Coffee Supply
High quality, well-roasted Robusta coffee tends to have many deep and earthy flavours that can create amazingly unique cups of coffee.
Earthy, nutty, molasses and dark chocolate, creamy are all commonly used to describe the taste and smell of these beans.
The key, however, to achieving this is using high-quality beans and roasting them well. Belvico works directly with farmers in the Central Highlands to grow and select only the best Robusta beans.
These are then roasted to perfection in their roasting facility, ensuring you will experience the best of Robusta beans.
3. The most kinds of xoi (steamed sticky rice) and che (sweet soup) dishes
It will be a big miss if you come to Vietnam without trying "xoi". Made from sticky rice, xoihas as many variants as you can imagine. "Xoi" is a very common food in Vietnam, and one can find it anywhere from the roadside vendors to luxuriously traditional restaurants. However, "xoi" is not "xoi" anymore when eating in an air-conditioned room with professional services. After all, "xoi" is still street food, which means that people should buy and enjoy it on the street!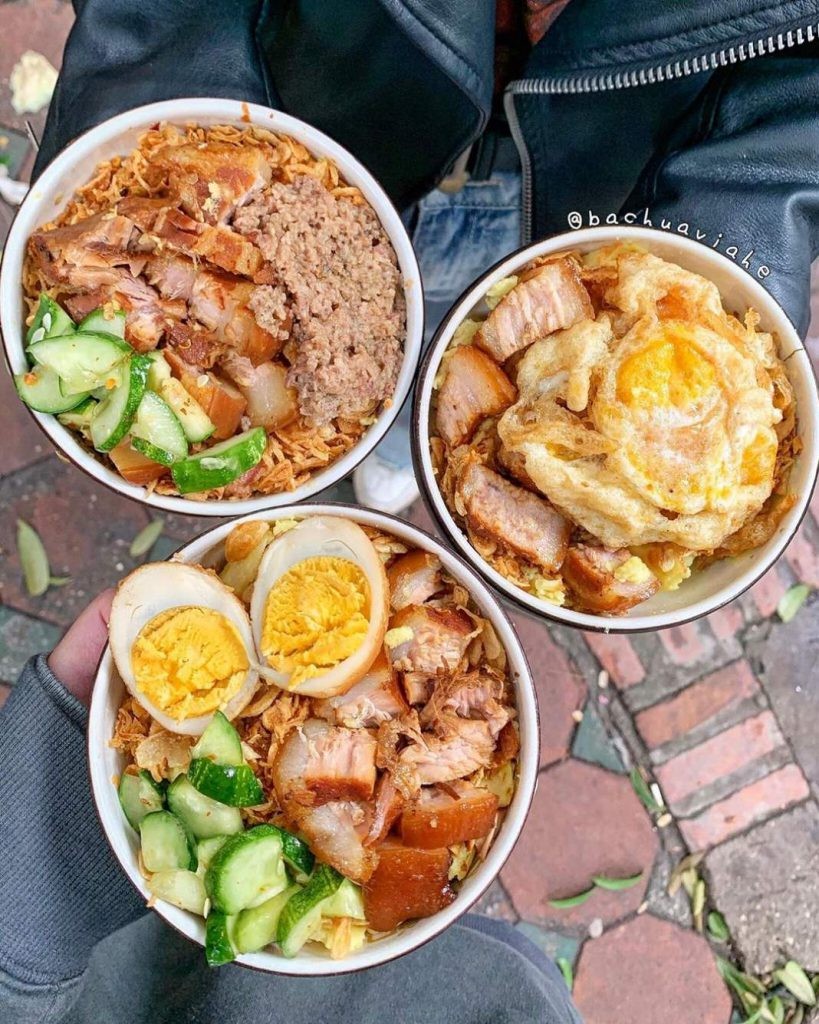 Photo by @bachuaviahe
Xoi Xeo: Amazingly attractive with its bright yellow color, "xoi xeo" is sold in every wet market or may even be right on the street corner early in the morning. The seller keeps "xoi xeo" warm in a bamboo basket which is carried on the shoulder or fastened behind the bicycle. "Xoi xeo" is a special dish for breakfast, especially with students and manual laborers thanks to its rather low price, its fulfillment and palatability. "Xoi xeo" is regarded as one of the hardest-to-cook "xoi", despite the fact that it is concocted from ingredients which are very popular and familiar with Vietnamese. The ingredients for making "xoi xeo" remain the same everywhere: glutinous rice, turmeric powder, mung bean, shallot, and some liquid fat. The turmeric powder, mixed with water and glutinous rice, will create the natural yellow for the dish. Mung bean, after being carefully chosen and peeled; is steamed, pummeled and then rolled into small balls.
Xoi ga: In its basic form, this simple Vietnamese dish consists of sticky rice topped with fried or boiled chicken, and it's traditionally served on a banana leaf. Variations may include tinted and flavored rice, fried and fresh vegetables, or xá xíu (Chinese roast pork). The dish is usually finished off with a sprinkle of ground shrimp and a drizzle of chili sauce. Xôi Gà is served in restaurants, but it is mostly enjoyed as a nutritious and cheap street food option.
Xoi ngo: Xoi Bap or Xoi Ngo (Sticky rice with Corn and mung beans) is one of the popular breakfast dishes with many Vietnamese people. It is the light meal of most of the students, manual workers, farmers as well as officers in the North, Central and South. You can easily find a street vendor selling Xoi Bap everywhere from street corners, market corner, on the sidewalk or small alleys in the mornings when going to school or work. Xoi Bap is delicious, nutritious and the price is quite cheap. With around 10 thousand Dong, you can possess a favorable pack of Xoi Bap.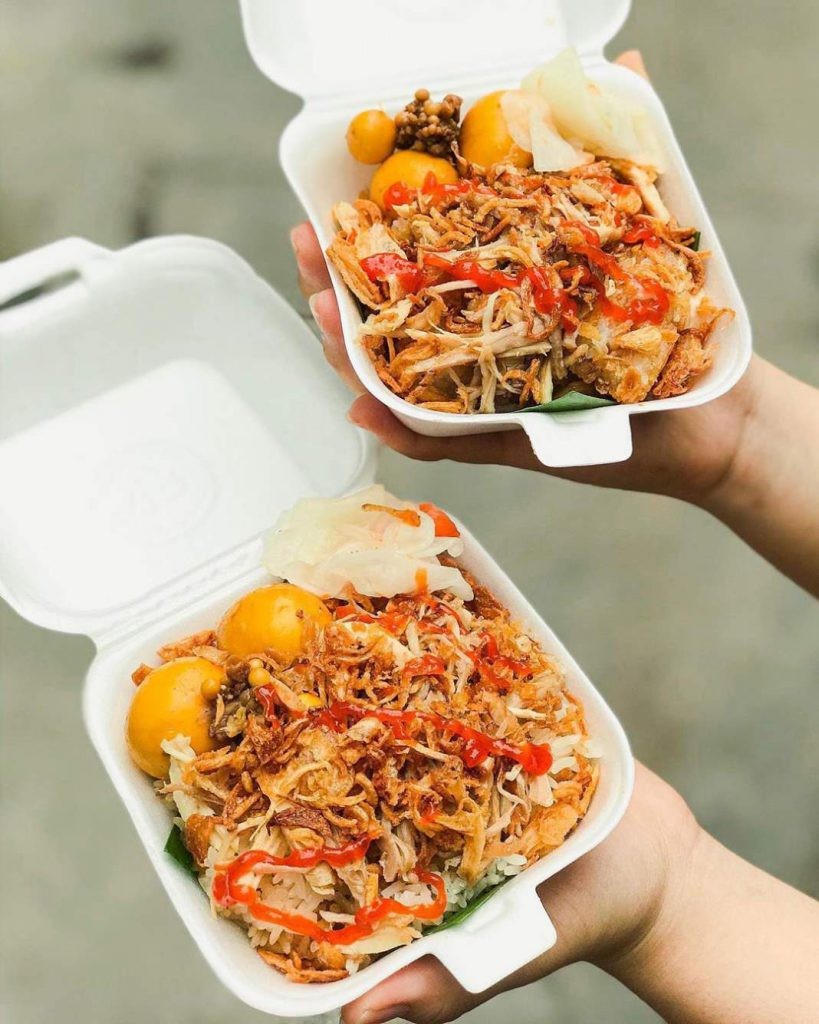 Chicken sticky rice. Photo by @_teeluvfood_
Xoi gac: Since the color red is symbolic for good fortune and happiness in Asian cultures, xoi gac is served at many special occasions such as engagements, weddings, and holidays such as the Lunar New Year (Tet). Some makers use a combination of red and yellow food colouring to give it an orange hue, but you can tell when it uses baby jackfruit when there are seeds (from the jackfruit) and when the colour is not quite so even. You can also see bits of the fruit pulp in between the rice grains, while artificially coloured sticky rice will just be orange and plain looking. There's only a subtle flavour of sweetness, either brought out more with sugar or contrasted with salt. Some makers will make it much more savoury or even more sweet. To make gac sticky rice, people mix aril and seeds of gac fruit with glutinous rice until it's evenly colored and put into a steamer about 15 minutes or more. After that, add coconut milk and sugar and cook for another 5 minutes. A good gac sticky rice must be semi-sweet, beautiful gac red, fragrant smell and fine texture. The dish is often service with cha lua (Vietnamese ham).
4. The world's most attractive and diverse street food cuisine
Street food is the heart and soul to many of the Southeast Asian countries and Vietnam is certainly one of it. Lining the streets you can find local markets, rustic food joints and rickety food carts with plastic tables and stools.
Simple and uncomplicated food, Vietnamese street food will beckon your tastebuds and sneak their way into your heart.
When it comes to street food in Vietnam, the most obvious choice would have to be Vietnamese noodle soup, Pho. This local daily staple is made up of chewy rice noodles in piping hot savoury broth with tender slices of beef or chicken and topped with crunchy, spicy, herby garnishes. Definitely, nothing beats a good bowl of heartwarming rice noodle soup to start your day when you're in Vietnam.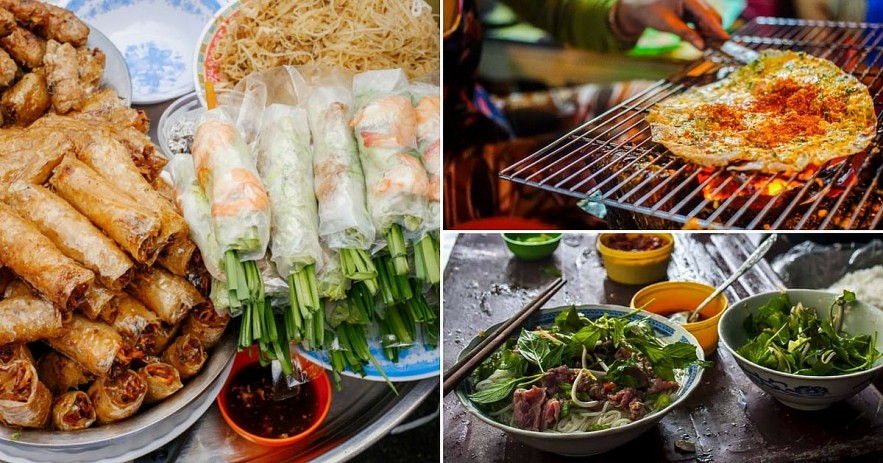 Photo: Klook
An equally popular street food as Pho is Banh Mi, a Viet-style French baguette sandwich which has made a name for itself globally.
The crusty baguette is packed with pickled vegetables, coriander, fresh chilli, cuts of meat – typically pork – and smeared with a coat of pâté. Other toppings can include egg, chicken, meatballs and more. Oh, how thankful are we that Banh Mi can easily be found everywhere in the streets of Vietnam!
Che, a word to describe sweet dessert beverage in Vietnam, come in many different forms, sizes, flavours and colours! Typically, you can find them in a form of pudding, drinks or soup.
The usual suspects that you can find in chè include but are not limited to coconut milk, sweetened beans, glutinous rice, colourful jellies, fruits and more. Easily found in local markets, these desserts are great for cooling down on hot afternoon days.