Vietnam's Square Wins Asian Townscape Awards 2022
Nguyen Tat Thanh Square - Quintessence of the mountains ranks 5th and is highly appreciated for its efforts to create a center as an intersection of old and new cultures.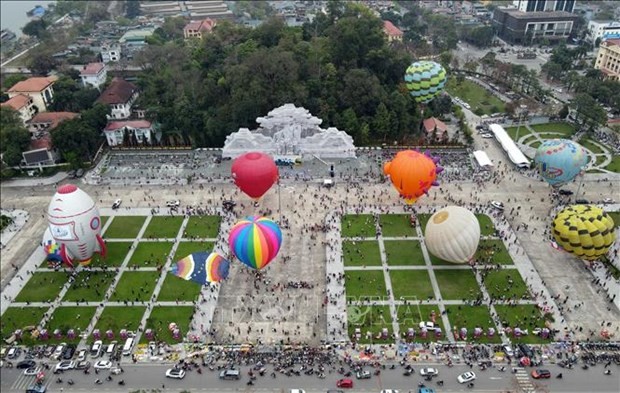 Nguyen Tat Thanh Square in Tuyen Quang city of the northern province of Tuyen Quang. Photo: VNA
Nguyen Tat Thanh Square in Tuyen Quang city of the northern province of Tuyen Quang has been ranked fifth among 11 outstanding landscape projects winning the Asian Townscape Awards 2022, VNA reported.
Covering an area of over 8.5 ha, Nguyen Tat Thanh Square is an impressive work in both landscape and urban architecture. It also serves as a place for organising cultural, political and historical events.
At the center is the "Uncle Ho and the people of ethnic groups in Tuyen Quang province" monument. In front is a group of 7 figures, in which the statue of Uncle Ho is in the central position, 7.9m high; surrounded by characters representing the armed forces, children, young people, women, workers and intellectuals, simulating Uncle Ho's visit and talk with the people of Tuyen Quang ethnic groups in March 1961. Behind is a relief of the symbol of Tan Trao banyan tree, a historical relic of the Vietnamese revolution and depicts some images of activities, cultural and economic activities of Tuyen Quang province.
Attached to the monument is the temple of President Ho Chi Minh. The temple is designed in the shape of Dinh with three compartments, two wings, and two compartments behind. The entire wooden frame is processed by ironwood, the components are chiseled with decorative patterns on the surface; furniture in accordance with the worshiping beliefs of the Vietnamese people. Decorative motifs and patterns are bold cultural characteristics of ethnic groups in Tuyen Quang province.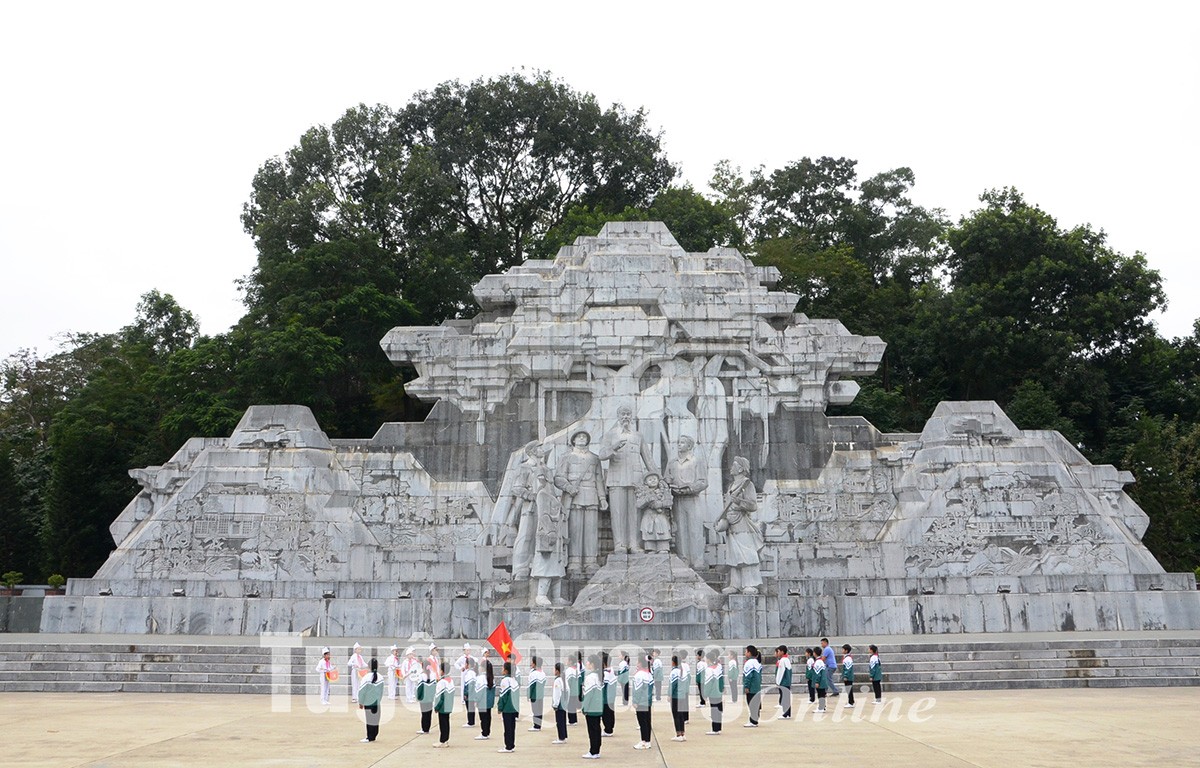 Uncle Ho and the people of ethnic groups in Tuyen Quang province monument. Source: Tuyen Quang Online newspaper
The construction of the square started in 2012 and was completed on the occasion of the 125th birthday of President Ho Chi Minh (May 19, 2015). It is a typical cultural and architectural work that shows the love of ethnic groups in Tuyen Quang for their beloved Uncle Ho.
Tuyen Quang is home to Kinh (Viet) people as the most populous and 21 other ethnic groups, including Tay, Dao, San Chay, Hmong and Nung. It has a provincial city with the same name and six districts of Son Duong, Yen Son, Ham Yen, Chiem Hoa, Na Hang and Lam Binh.
The UN Human Settlements Programme initiated the Asian Townscape Awards (UN-Habitat) Regional Office for Asia and the Pacific, Asian Settlement Commission, Asian Landscape Design Organisation and the Fukuoka Asian Urban Research Centre of Japan in 2010, aiming to honour cities, regions, projects that have played a significant role as models in landscape construction, thus materializing a living environment that is happy and fulfilling to the people of Asia.
Winning works and projects are evaluated based on five criteria of harmonious coexistence with the regional environment; Safety, convenience and sustainability; respect for regional culture and history; high artistic quality; contributions to local development, and capabilities of becoming models for other cities.
The list of winning projects and works includes Xingfu Ridge (Eco-Homestay in Hung Phuc ancient village, Meishan, China); Environmental Landscape Improvement Plan for Yangtze Riverbank in Jiangbei New District of Nanjing, China); Danzhai Wanda Village (Meishan, China); Jordan Valley channel revival (Hong Kong, China); Nguyen Tat Thanh Square - The quintessence of mountains and forests (Tuyen Quang, Vietnam); Public landscape for urban renewal of Phadung Krung Kasem canal (Bangkok, Thailand); New town in a 100-year-old town (Kitakyushu, Japan); Town planning to preserve the historic townscape of Hizenhama-shuku (Kashima, Japan); New way to walk in the old city, modern historical road map of Yeongdo (Busan, Korea); Build more roads and plant forests in Iron city (Pohang, te Republic of Korea); Balanced Urban Development Through Restoration of Cultural and Historical Landscapes "Policy of preserving and promoting Hanok of Seoul (Seoul, the Republic of Korea).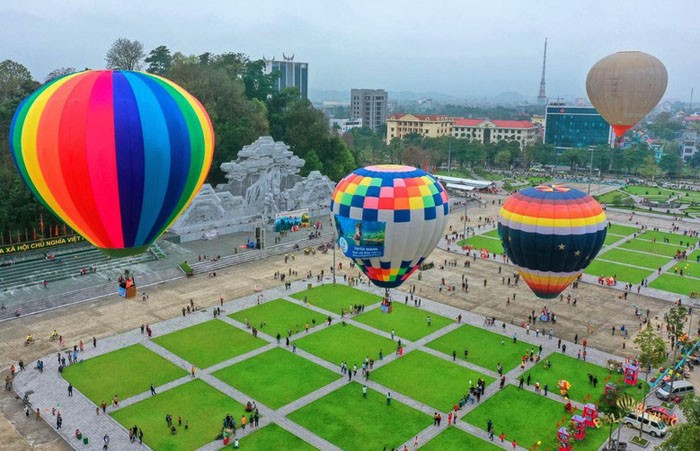 Tuyen Quang kicked off the first international hot air balloon festival at Nguyen Tat Thanh Square on March 30.
The honor of the project is expected to contribute to introducing the beauty of Tuyen Quang to international tourists and friends, thus promoting tourism development in the locality.
Every year, Nguyen Tat Thanh Square attracts hundreds of thousands of people to visit, offer incense and participate in fun and entertainment activities; especially attracting a large number of visitors on holidays, Tet (Lunar New Year) or major political, cultural - social events of the province and country. In particular, every year, Nguyen Tat Thanh Square is honored to be chosen as the venue for the Mid-Autumn Festival for children.