Volunteers hides parents to join COVID-19 battle
Lơ Mu K'Nhi, signed her name in without hesitation the moment she heard about the COVID-19 voluntary program. She is among the hundreds of medical graduates across the country who volunteer to join the COVID-19 battle.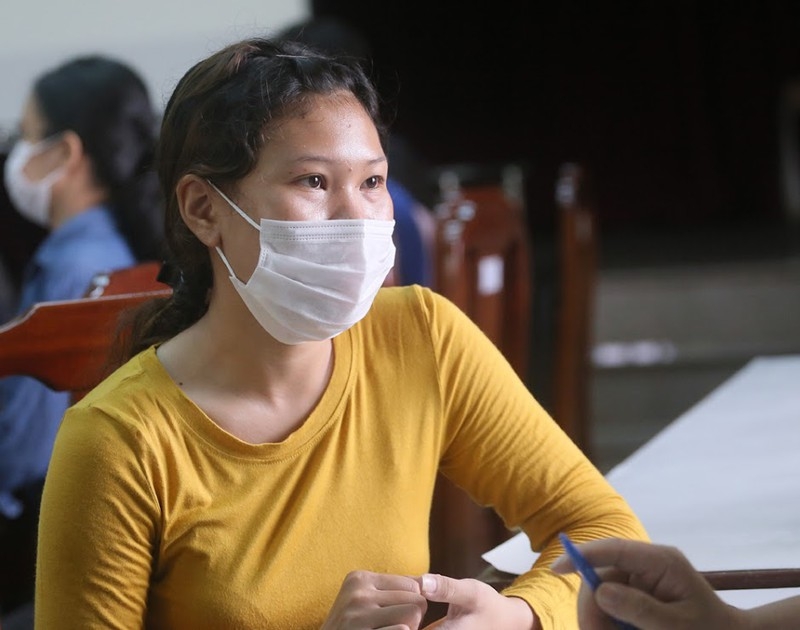 Lơ Mu K'Nhi, signed her name in without hesitation the moment she heard about the COVID-19 voluntary program (Photo: VOV)
K'Nhi is a fresh graduate from the Faculty of Public Health, Da Nang University of Medical Technology - Pharmacy. Unlike most of her peers who would embark on a trip or take a short resting time while waiting for graduation day, K'Nhi decided to partake in the Community Volunteer program dedicated to support the local authorities in preventing and fighting against the COVID-19 pandemic.
"I join the COVID-19 force without my parents' knowing. I know they'll worry about me, so I make the decision all by myself", K'Nhi told VOV. "My mom kept asking me via telephone to stay in my rented room to reduce the transmission risk, but you know, I didn't know what to say, I just said yes", she added.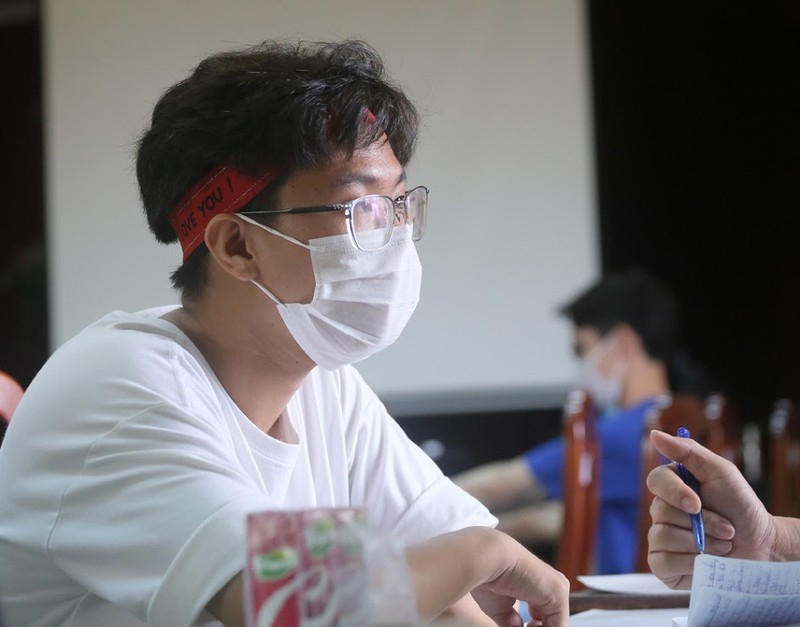 Nguyen Thanh Vu (Photo: VOV)
Nguyen Than Vu, another medical fresh graduate, on the other hand, said it's his parents who encouraged him to go help the community.
"My parents said the whole country was struggling in the COVID-19 fight. As a Bachelor of Public Health faculty, I should join a hand in fighting against the novel coronavirus. Therefore, I signed up for the Community Volunteer Program", Vu was quoted by VOV as saying.
Vu is assigned to investigate the epidemiology of newly-reported COVID-19 patients and make a list of those in close contact with those new cases.
"I was quick to get used to the assignment as I used to learn the basic knowledge back at university, plus the doctors and medical staff were all willing to show me the ropes", he said, adding that he and other volunteers were complimented on their great jobs.
The fresh graduate said though what he did was nothing compared to the frontline doctors, he still took pride in his small contribution. He said he would do his best in the coming time.
Dr. Truong Tan Nam, head of the Department of Medical planning, Da Nang, said K'Nhi, Vu and other volunteers were all pulled their utmost efforts, responsibility and seriousness into their tasks. "They're not afraid of dangers. They're like real doctors on duty", Nam commented.