A Nurse in the Nick of Time: Man Assists with Childbirth During Lockdown
Nobody knew what to do when the woman went into labor. Fortunately, Bui Van Cong managed to cushion the newborn baby who was about to fall to the ground.
On the evening of July 24, Bui Van Cong – a social worker of the NGO Blue Dragon received a call: A woman was about to give birth. She needed help to get to the hospital right away.
In five minutes, Cong arrived at the woman's residential area in Phuc Tan, Hoan Kiem district. He saw her neighbors standing outside, looking into the room where the woman entered into labor. Hanoi had entered lockdown under Order 16 since 6 in the morning, hence the neighbors did not know what to do. In addition, they were hesitant to approach the mother-to-be because they did not want to risk infection. Just as Cong took out his phone to call for an ambulance, he heard the cry of the newborn baby in the room.
"I ran in. The first thing I saw was her almost collapsing on the floor, the baby's head almost touched the ground. I could only rush over to cushion his head. Just a moment later, the baby's legs fell out completely," Cong said. At a corner of the run-down room, the two daughters of the woman huddled, their faces were completely paled.
The 27-year-old young man took the blanket nearby to wrap around the baby and hold him in his hands while sitting next to the mother because the umbilical cord remained attached. Cong called for medical help and Blue Dragon to send a female social worker over. Then he started to talk to the mother and daughters. With his three years of experience rescuing street children and helping the most vulnerable people in Hanoi, Cong could easily engage in a conversation with the new mother, helping her to get over the pain and remain conscious while waiting for the doctor.
25 minutes later, an ambulance arrived to bring the woman and her baby to the hospital. Her eldest daughter came along with support from a female social worker from Blue Dragon. Meanwhile, Cong helped her younger daughter to find a safe place to live while she was at the hospital. Both mother and newborn baby were healthy despite the less-than-ideal circumstances.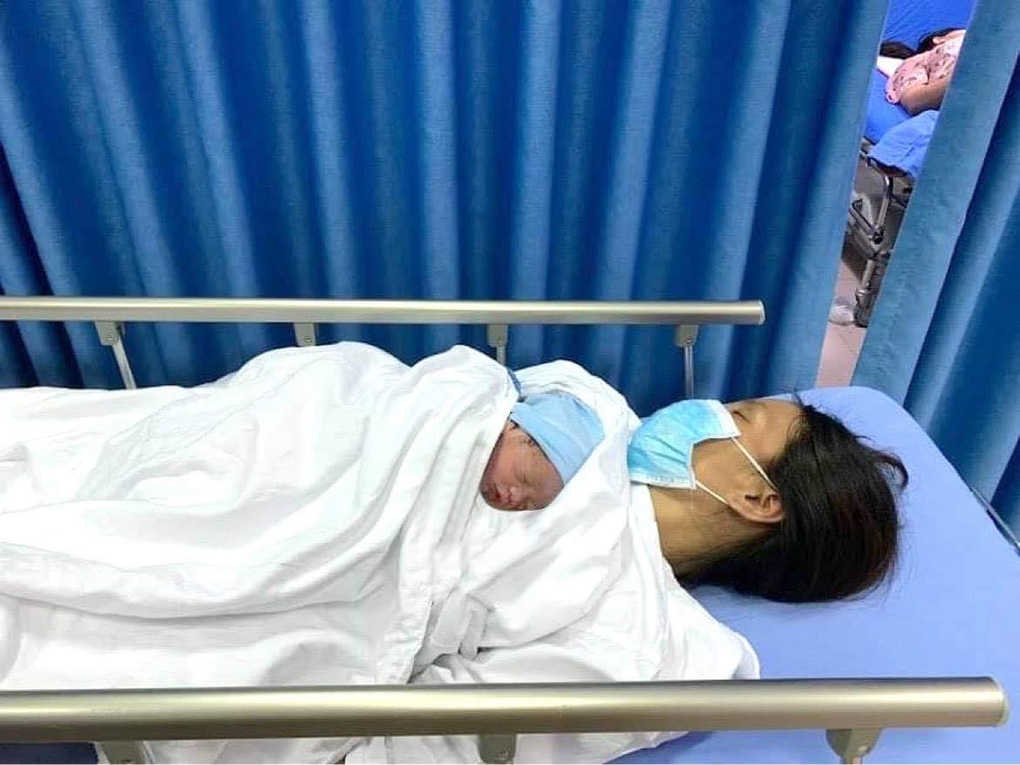 The 32-year-old woman and her newborn son are both healthy. Photo: Blue Dragon.
Cong said this family is amongst hundreds of families affected by Covid that have been supported by Blue Dragon. The 32-year-old mother was a worker who lost her job in April, and her husband is in jail. Four months ago, Blue Dragon got to know her circumstances and has since then sent her food and monthly rental money.
In February, Cong also helped another woman to give birth safely. He met the pregnant woman and her husband while they were sleeping outside one late night. "We thought that if we could help the family early on, we could bring the soon-to-be-born baby a better life. As such, we rented a house for the couple. The baby was born 10 days after that night and is now completely healthy," Cong said.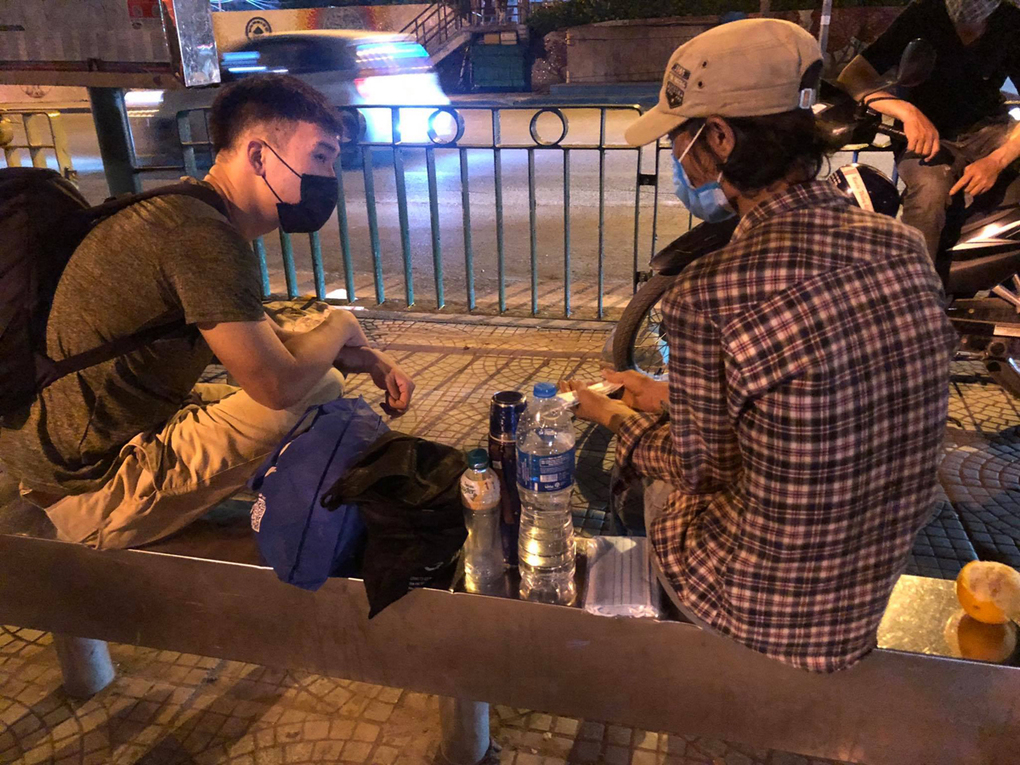 Cong helped a homeless man and his three-year-old child to find a place to live in July 2021. Photo: Blue Dragon.
The fourth Covid wave has worsened the struggles of poor laborers and pushed many children to the street. Cong and his colleagues have been witnessing young children looking for food in trash bins or waiting for leftovers from others. On top of the usual dangers facing these children when they live on the street, they have to face the risks of getting Covid. As such, Cong and colleagues have been working on the street day and night. In a month, they have rescued 28 children – doubled as normal.
"When our staff is out on the street, they are equipped with prevention measures such as facemasks and gloves. They bring along food, clothes, facemasks and disinfection liquid to provide emergency support to those they meet," chief coordinator of the Blue Dragon street kid program Do Duy Vi said. If they see a child coughing and having a fever, they will alert the nearest Covid prevention authorities.
Cong felt happy as he was able to help a baby to be born safely. He is proud of what he has been doing. He brings along books and toys to give to poor children and brings them joy when the city is in lockdown.