A Summer Trip To Sapa – One Of The 50 Most Beautiful Towns In The World
According to US Travel Magazine CNTraveller, Sapa is a peaceful town in the highland, which is famous for its majestic natural scenery, everlasting terraced fields, waterfalls, and beautiful trekking routes.
It is not a surprise that CNTraveller ranks Sapa as one of the 50 most beautiful small towns in the world. This famous magazine highly appreciates the natural landscape elements, history, and diverse experiences of Sa Pa. During this summertime, tourists coming to Sapa will not only have a chance to immerse in the breathtaking natural beauty but also participate in unique and fun events, festivals, and other activities.
Embark in the wonderful summer scenery
Photo: Gia Dinh
Located at an altitude of over 1.600m above sea level, surrounded by majestic mountains, the weather in Sapa is cool and comfortable all year round with the temperature only about 20 Celcius degrees. Especially at Fansipan Peak, with an altitude of 3,143m above sea level, the temperature is always below 20 in the summer. When tourists arrive here on cloudy days, they will feel like stepping into a fairyland with a fanciful and wondrous space.
Summer is the time when Sapa is in its most gorgeous look. The terraced fields in the water-pouring season in Ta Van, Ta Phin villages, and Muong Hoa Valley are a combination of the fresh green color of the fields and the blue water reflecting the sky running through them. Within one day in Sapa, you can experience different weather from all four seasons: a cool spring morning, a summer afternoon with a little sunlight, a cloudy and foggy autumn evening with a cool breeze, and finally, a cold winter night.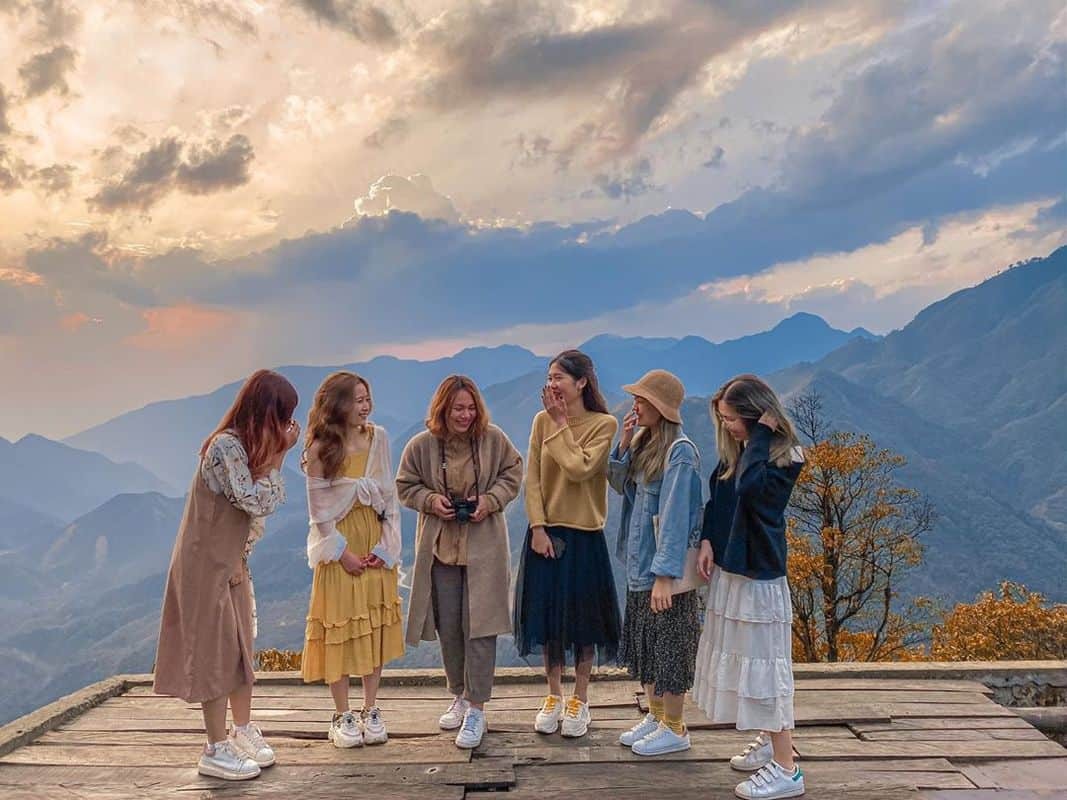 Photo: BestPrice
One of the most exciting things about traveling to Sapa is the beautiful landscape. Although in the city center, many services are available and open for visitors, if you get out a few kilometers outside of Sapa, you can indulge yourself in the arm of Mother Nature with many mountains and rivers. Sapa is home to the Indochina Summit and one of the most challenging tracks for trekking in Vietnam, so trekking for a day or multi-day is an activity for any adventurous soul when in Sapa.
Diverse activities and new tourism products
Photo: Divui
When travelers visit Sapa during this time of the year, they can feel the exciting atmosphere of different activities and holiday events. There is also a Rose festival that will be open from now until the end of the summer, featuring parades every 6th, 7th, and Sunday in the town center. Tourists will have the opportunity to watch eye-catching performances and take some unique pictures of the cars covered with fresh, colorful flowers.
In June, at Sun World Fansipan Legend, cultural and spiritual activities will take place throughout the month. The highlight of which is the Buddha's Birthday celebration at the Fansipan spiritual complex on June 2, attended by a lot of tourists and Buddhists; the 9th International Yoga Celebration and Yoga Demonstration on June 18.
Recently, in order to enhance the experience for travelers to Sapa, the resort launched a new tourism product which is the Northwest cultural space at the cable car station. This place is where groups of artisans from five ethnic minorities gather, come up with ideas to restore traditional architectural and decorative forms; introduce to people the beauty of beliefs, cuisine, crafts and handicrafts, songs, and dances that are characteristic of each ethnic minority.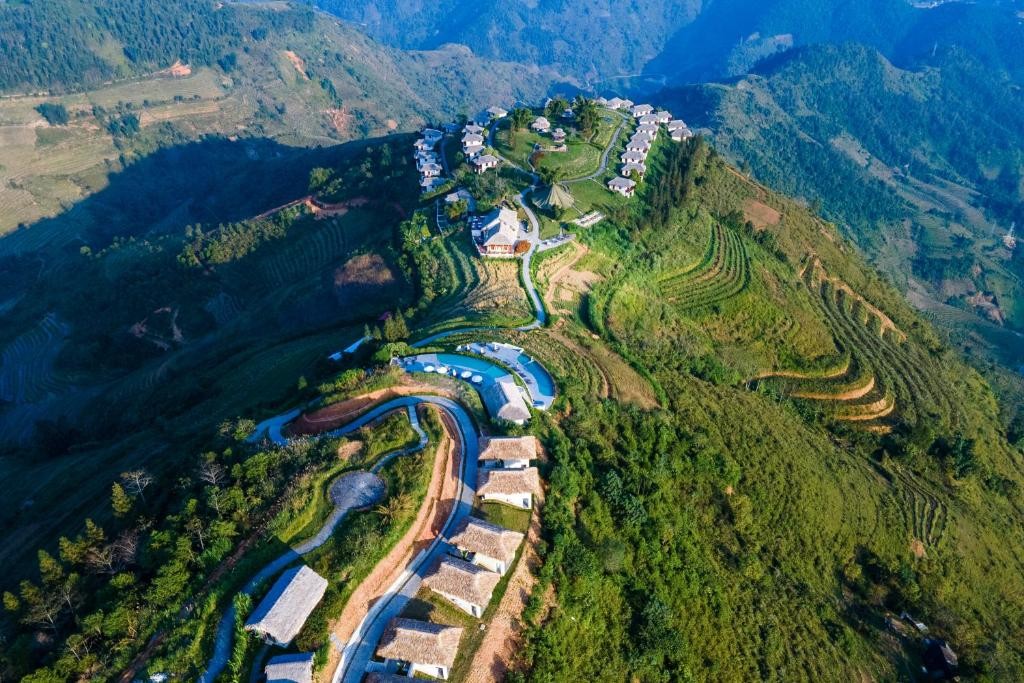 Photo: Elite Tour
At the Fansipan spiritual complex, there is now a street to see azaleas at an altitude of 3,000 - 3,100m, giving visitors the opportunity to admire the precious flowers of the Northwest mountains and forests at a close distance.
Here are the tips on how to get to Sapa. There are no direct flights or trains to go to Sapa, so if you want to visit Sapa, you will have to take the plane or train to Hanoi (if you are not in Hanoi) and take another train or bus to go to Lao Cai to connect to Sapa.