Amblulance Drivers in HCMC Brave Danger to Help Covid Patients
The drivers are risk infection to carry Covid-19 patients to quarantine centers and hospitals every day
Photo: Zing
The ambulance car of Tan Cang Sai Gon company is among the hundreds of such vehicles that transport Covid-19 patients in HCMC. Five drivers in charge of wheeling the car are either soldiers or employees of the company, according to Pham Cong Hoan, a representative of Tan Cang Sai Gon company.
"Every day, they pick up patients or suspected patients upon calls from local health workers, then take turn to drive them to hospitals or quarantine centers," Hoan told Zing. "They used to ferry 40 patients on peak days."
The driver all followanti-pandemic measures, including putting on protective clothing and carrying disinfectant solution along. They disinfect the car the minute their "passengers" get off, ready for another ride.
"Along with providing them with safety equipment, we also visit and encourage them regularly. We understand their hardships and hope they are all safe and remain positive," Hoan added.
Go the extra miles for the patients
The last two months have been exhausting and stressful for the drivers, especially on hot days. However, to get rid of taking off protective clothes during their shift, which might be inconvenient and risky, they tried not to drink too much water.
"We often have to wait from 15 minutes to 3 hours to pick up each patient. It's exhausting but we get used to it now," Nguyen Ba Sy, a driver of the team, said.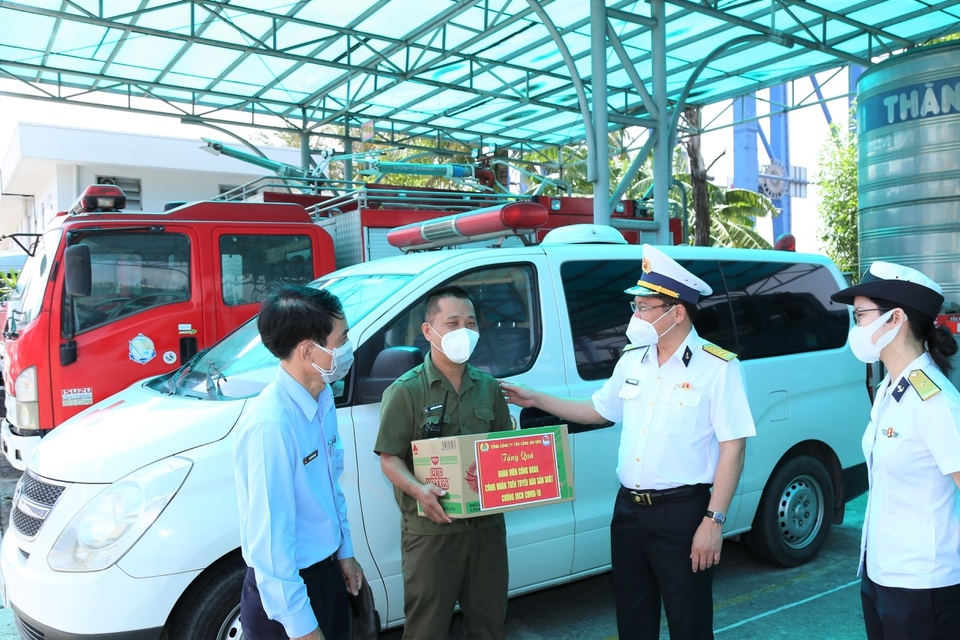 Photo: Zing
The situation of each patient often stuck in Sy's mind after each drive. "The patients are from different walks of life. There are old people and newborns who are infected with the virus. Many of them couldn't hide their fears as they walked into the ambulance" he added. "It hurts to see small kids in baggy protective clothes having to stay at the hospital or quarantine center without their parents nearby."
Sy said he also witnessed some old patients with underlying diseases struggling with the coronavirus. "These things make me realize nothing is more important than good health.
The five drivers have been working round the clock in the last two months. They brace the risk of contracting the virus, dedicating their time and personal life to the frontline battle. They haven't visited their family once since the fourth Covid wave broke out in HCMC. To ease the nostalgia, they reportedly often call their loved ones at home at the end of each day.
"I have been a driver in the last 20 years. But when it comes to ambulance cars, I still felt shaken during the first days," driver Nguyen Van Khoa said. "My family are very worried about me. If young and healthy people like us are fear and hesitant, who would scarify for the community?"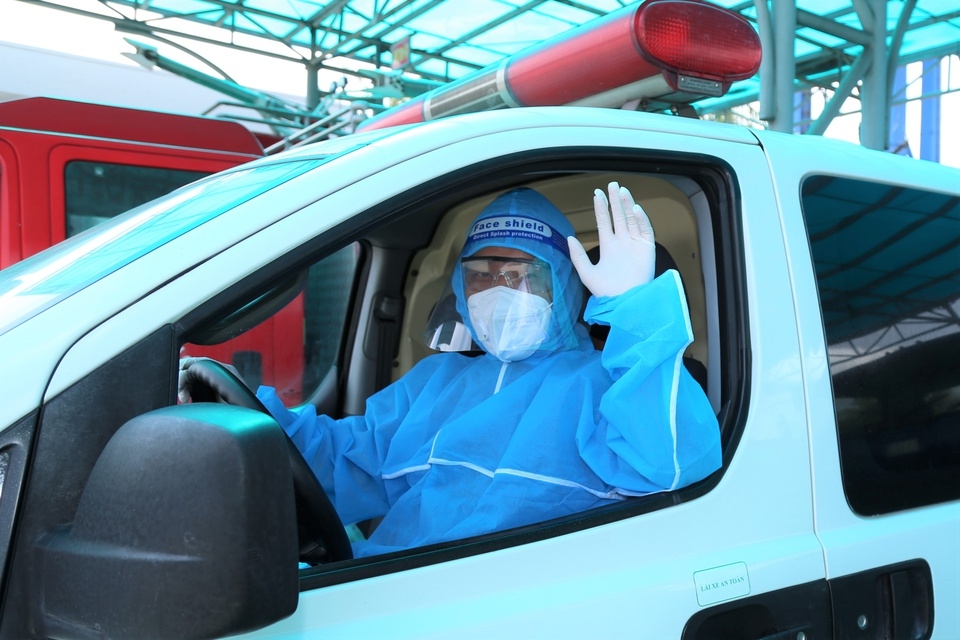 Driver Nguyen Van Khoa. Photo: Zing
HCMC is battling its worst coronavirus wave yet. It has recorded 128,285 community Covid-19 cases so far since April 27, with more than 3,000 fatalities, as confirmed by the Health Ministry.
In the latest update, 500 taxis and passenger vehicles in the city have been converted into 'ambulances' to deliver critical Covid-19 patients to hospitals.
Mai Linh Group, a major taxi operator in Vietnam, said 80 taxis in its fleet of 200 have been modified to carry Covid-19 patients, with the rest waiting to be equipped with medical devices to serve the same purpose.
Early this month, Phuong Trang FUTA Buslines Corporation said more than 200 of its vehicles were converted into ambulances to help local health authorities transport critical Covid-19 patients.
Saigon Passenger Bus Corporation has mobilized 40 cars and buses with 10-45 seats each to support the city's healthcare sector.
In all cases, drivers operating modified vehicles have been vaccinated with at least one shot and are arranged to stay at work to contain any possible Covid-19 spread.