Bangkok Post highlights Vietnam's clever rice strategy
Bangkok Post of Thailand recently ran an article by Thai expert Suwatchai Songwanichi shedding light on the general quality of Vietnamese rice.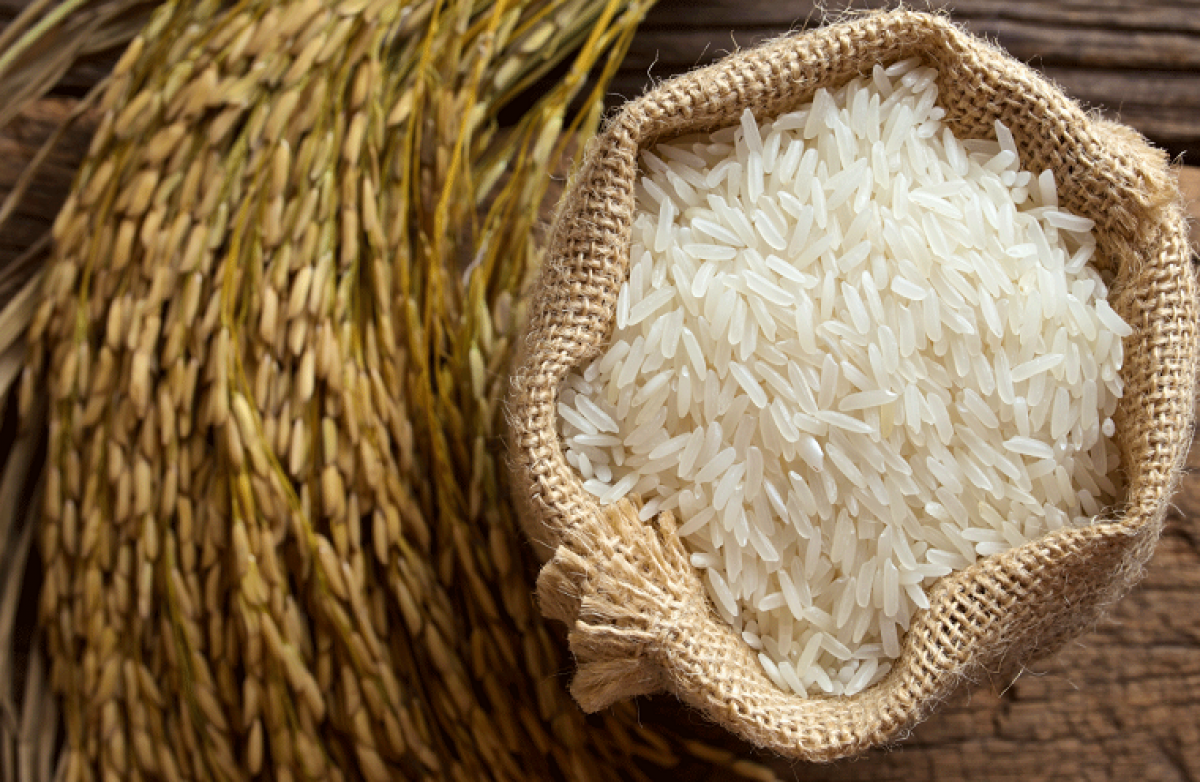 Vietnam earned over 3 billion USD from exporting rice in 2020, a year-on-year increase of more than 10 percent. Photo: VOV
According to the article, Vietnam, the world's second largest rice exporter, this month made a surprising move by starting to import the grain from India. It is importing the cheaper Indian rice to meet domestic demand while saving its own output, which is currently selling at a multi-year high, for the export market.
Vietnamese rice prices recently have been outperforming those of Thailand, which traditionally attracted a high premium. One reason is that Vietnam has signed a free trade agreement with the EU, opening the door to the lucrative European market. The recently signed Regional Comprehensive Economic Partnership (RCEP) will also open more markets for higher-priced rice, the Thai expert pointed out.
Vietnam is in a good position to take advantage of these opportunities, having worked hard to improve the quality and variety of its rice. In addition to producing more high-quality fragrant rice, Vietnamese researchers also have been developing varieties targeted to market trends, such as soft-textured white rice, as well as reorganising production methods, improving food safety and quality management, and increasing yields.
These efforts have led to higher yields, better brand recognition and global accolades, such as winning the best rice variety at the World Rice Trade Conference in 2019 and coming second to Thailand last year, the article said.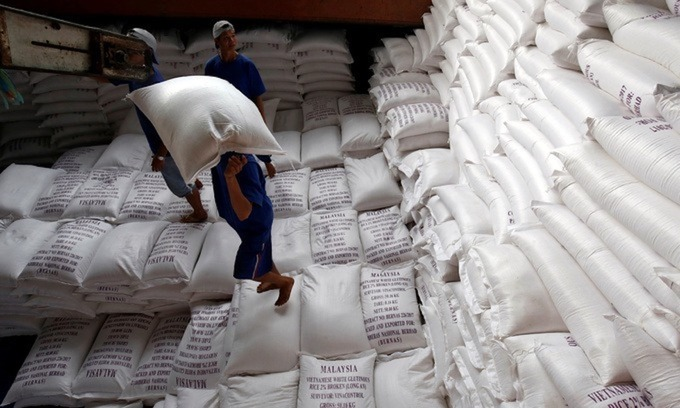 Men load rice bags to a ship for export at a rice processing factory in Vietnam's southern Mekong delta. Photo: Reuters
Thailand once held the crown as the world's biggest rice exporter but has now slipped to third place after India and Vietnam. Thailand needs to learn from how Vietnam adapted its trade to fit market developments.
Thai rice has been losing popularity in recent years as consumers have shifted to softer rice types. The country risks dropping to fifth place over the next decade if it remains complacent and does not develop a more diverse and competitive long-term rice strategy.
There are some positive signs that policymakers are taking action on this front. Last year Commerce Minister Jurin Laksanawisit announced a five-year strategy to accelerate the development of 12 new rice varieties: four hard-textured varieties of white rice, four varieties of soft-textured white rice, two varieties of Thai Hom Mali fragrant rice, and two varieties of high-nutrition rice.
However, Thailand will need to do more to regain its crown as the world's largest rice exporter. To judge from Vietnam's experience, the entire supply chain needs to be looked at. Thai productivity has also lagged regional competitors for years -- local rice yields are about 450 kilogrammes per rai compared with 960kg for Vietnam and two tonnes for China.
One way Thailand can find its way out of the economic crisis triggered by COVID-19 is to build on its advantages as a food-producing country by adding value and improving efficiency, with rice being a good place to start, the article concluded.
Vietnam buys Indian rice for first time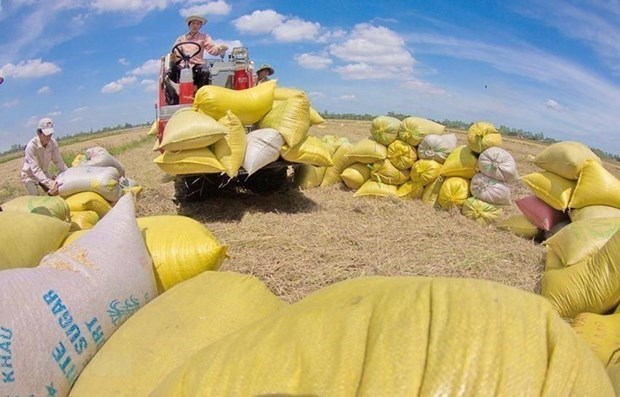 Farmers harvest rice in Vi Binh commune of Vi Thuy district, the Mekong Delta province of Hau Giang. Photo: VNA
Vietnam, for the first time in decades, has signed a contract with India to buy 70,000 tonnes of 100-percent broken rice from India to meet increasing demand of this kind of rice in the domestic market for producing animal feed.
The shipment is scheduled to be carried out in January and February this year at the price of around 310 USD per tonne on a free-on-board (FOB) basis, according to the Vietnam News Agency (VNA).
Many may be surprised at the news that Vietnam, one of the three biggest rice exporters in the world, is importing rice from India. However, Vietnamese rice exporters said this is normal.
Pham Thai Binh, Director of Trung An hi-tech agriculture JSC, said Vietnam's companies imported rice from India because the product is very cheap, while the demand for this type of rice in Vietnam is high.
Meanwhile, Nguyen Van Don, Director of Viet Hung Co., Ltd said there is a great demand for broken rice for animal feed production, resulting in the inevitable need to import.
Before 2017, low-grade rice accounted for 70 percent of Vietnam's total rice output. This ratio has fallen to 50-60 percent in the past two years, and to only 10-15 percent now.
According to the Ministry of Agriculture and Rural Development, Vietnamese animal feed producers have increased their import of this type of rice because it is difficult to buy in the Vietnamese market now.
Don affirmed the import of broken rice from India does not affect Vietnam's rice export in the time to come because Vietnam has narrowed the area of low- and medium-quality rice, while areas for fragrant and high-quality rice were expanded.
According to Binh, Vietnam's rice export in 2021 is forecast to continue to rise because Vietnamese rice is now well positioned to compete in large markets.
The General Statistics Office reported that Vietnam's 5-percent broken white rice was trade at 500 USD per tonne last year - the highest price since the end of 2011 to date.
Vietnam earned over 3 billion USD from exporting rice in 2020, a year-on-year increase of more than 10 percent.
Vice Chairman of the Vietnam Food Association Do Ha Nam attributed the positive result to increasing demand in many countries and the improved competitiveness of Vietnamese rice around the world./.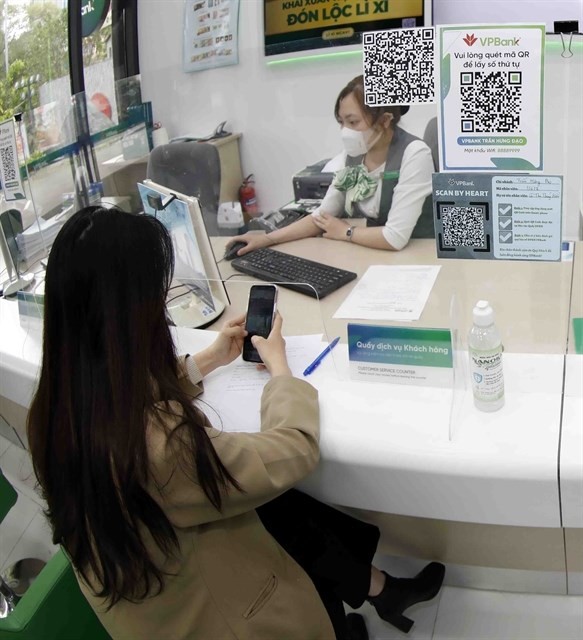 Focus
Digital payments have been growing at 40% for the last four years, one of the world's fastest digital transformation rates.
May 31, 2023 | 22:17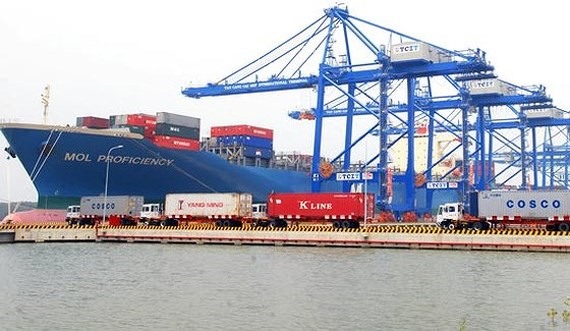 Economy
President and CEO of the US-ASEAN Business Council (USABC) Ted Osius reaffirmed the support for Vietnam's digital transformation strategy and green energy transition, promoting mutually beneficial trade and investment relationships between the U.S. and the ten countries of Southeast Asia.
May 31, 2023 | 22:16