British Businessman and His Passion for Vietnamese Cuisine
Chris Thompson, a British man who has been living in Vietnam for over 10 years, has given a list of the best restaurants that you should not miss when you visit Ho Chi Minh City.
Giving up his career at a beverage company in London, Chris Thompson followed his father to Vietnam to build their own business. After 10 years of living in HCM city, Chris shared all the things that he is passionate about in this place which he considers his second home.
Vietnam is an ideal destination to live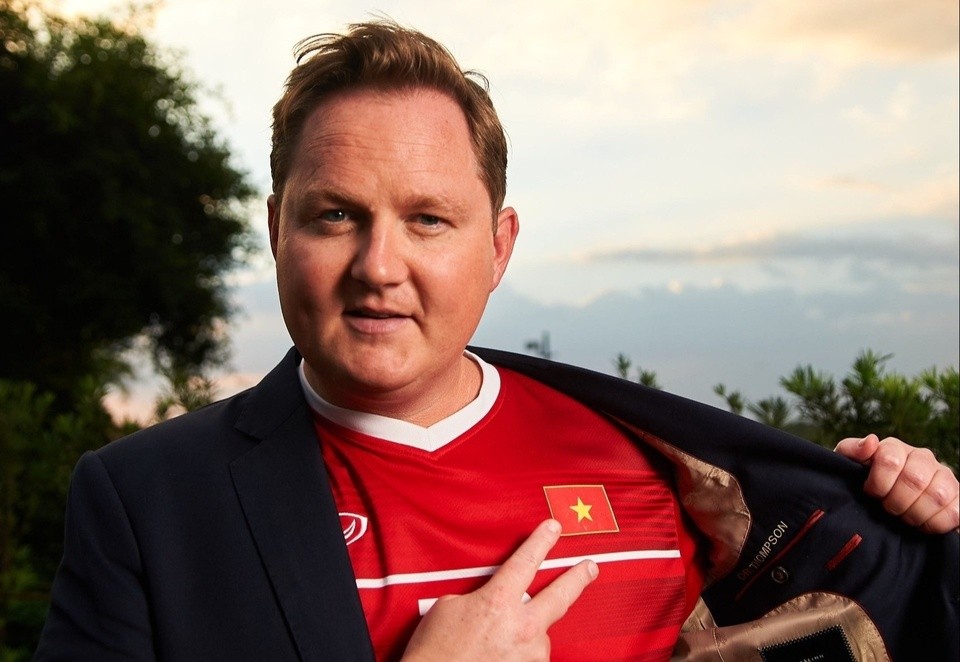 Chris with his immense love for Vietnam. Photo: Chris Thompson
From the first time he arrived in this country with his father for business, Vietnam has become Chris's second home. When asked if he ever wants to come back to the United Kingdom, he said without hesitation, "Only when I miss my family back home. The big downside for any expat living in Vietnam is homesickness."
According to Chris, Vietnam is one of the friendliest countries in the world. The vibrant and colorful life in HCM city draws a lot of people in to discover and experience every corner of it. Ho Chi Minh City's warm and pleasant climate makes it easy for foreigners to adapt and find their own peaceful place here.
"The warmth of the climate, the subtle aromas, and the hum of the noise combined together create a powerful cocktail, garnished with the expectation that tomorrow will be better than today," Chris said.
Like any other developing city, HCMC is not immune to difficulties such as overcrowded airports, traffic congestion, and poor air quality. However, Chris said this is a part of Vietnamese culture, and this is still a great country to work and live in.
Fall in love with Vietnamese cuisine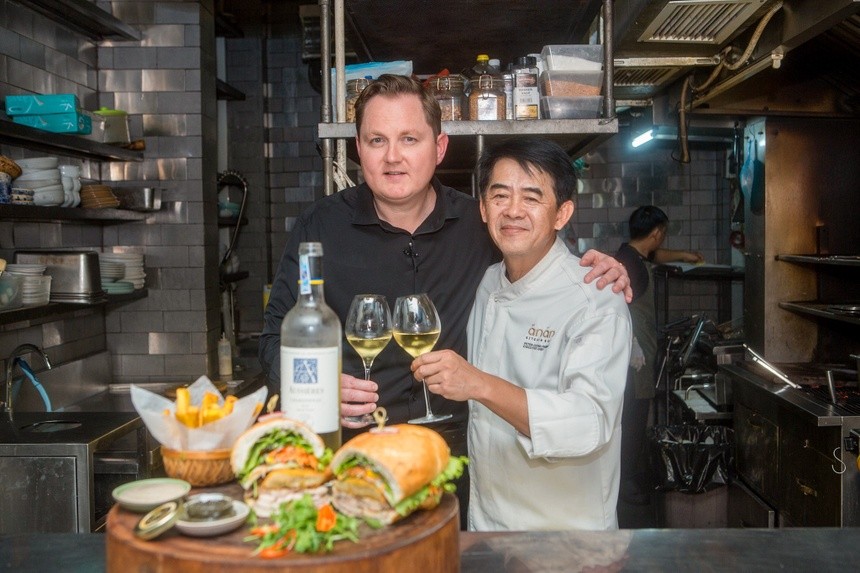 He spends a lot of his time discovering Vietnam cuisine. Photo: Chris Thompson
One of the reasons that make Chris fall in love with this city is the diverse and attractive cuisine with many styles of preparation from fresh ingredients. British famous chef, Gordon Ramsay, has visited Vietnam many times to produce culinary shows and once claimed the quality of ingredients, especially seafood, is world-class.
Chris shared that he enjoyed the eating culture of Vietnamese families. Whenever he has time, he loves eating traditional home-cooked meals at his friends' houses. Opposite to Western countries, where each person will have their own serving, Vietnamese people will gather around and share a meal after a hard working day, creating a warm and welcoming atmosphere.
"I am impressed with the way people here celebrate the Tet holiday, and everyone spends their time with their loved ones. It is emotional to sit together listening to the Tet songs while enjoying a delicious piece of Chung cake," Chris said.
Some of his favorite dishes include Bun Cha, Khot Cake (Banh Khot), Crab Paste Vermicelli Soup (Bun Rieu), Grilled Beef In Lolot Leaf (Bo La Lot), and Quang Style Noodle Soup (Mi Quang). However, to him, Vietnamese street food has a limitation for foreigners as the tables and chairs are too small.
"With my height and weight, it is very uncomfortable for me to sit on the small chairs on the sidewalks under the heat. That's why I often enjoy eating in restaurants that serve traditional foods, and have air conditioners. Nowadays, there are a lot of places like this in Vietnam," Chris said.
Impressed by the creativity of Vietnamese chefs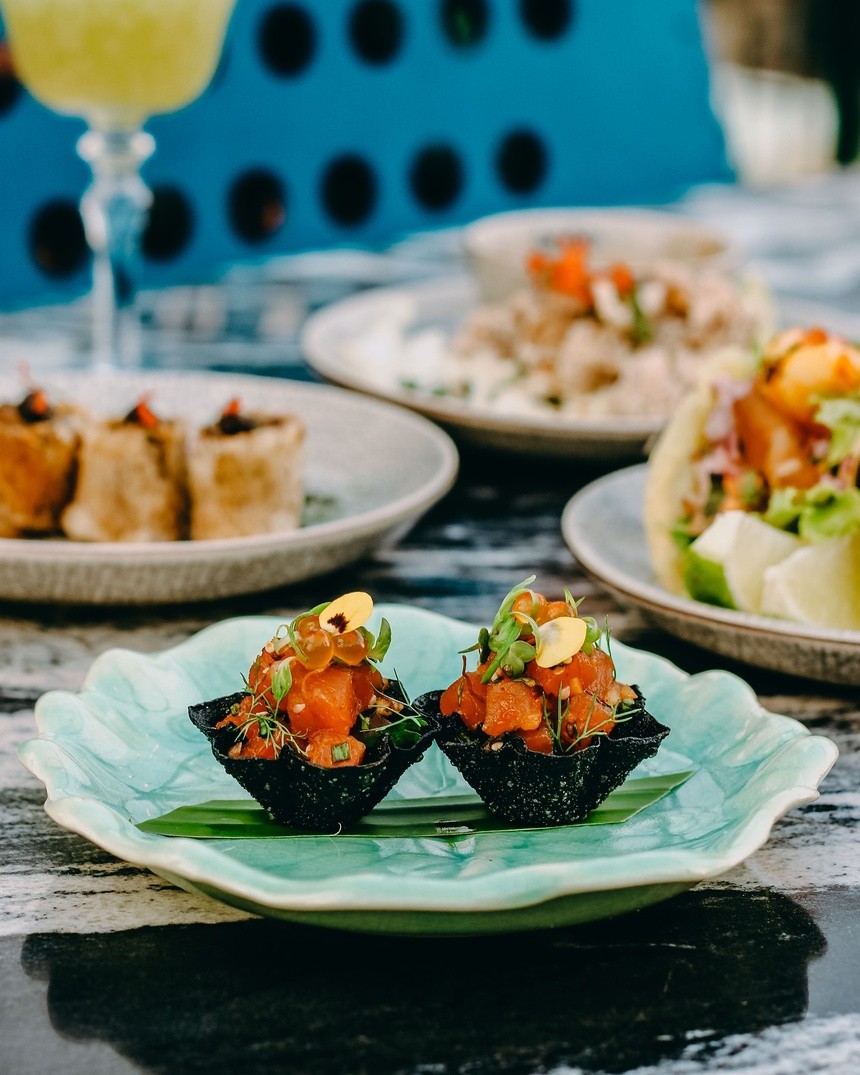 Photo: Anan Saigon
Chris' main job is related to food, so he has the opportunity to visit the best bars and restaurants in Vietnam. According to him, Vietnamese dishes are increasingly being enhanced by the creativity of chefs in bringing high-class ingredients such as foie gras, caviar, and wagyu beef to the menu.
Most of the expensive restaurants in Vietnam bring an air of luxury and creativity into the designs, along with the most attentive services.