Vietnamese Beef Stew Among Top 10's Best Stews In The World
Bo Kho Vietnam (Vietnamese beef stew) ranks fourth among the 10 best stews in the world, according to a list released by TasteAtla, which describes itself as a world atlas of traditional dishes, local ingredients, and authentic restaurants.
Taste Atlas said that beef stew is a popular dish in Vietnam that can be consumed on its own or alongside a baguette or hu tiu (rice noodles).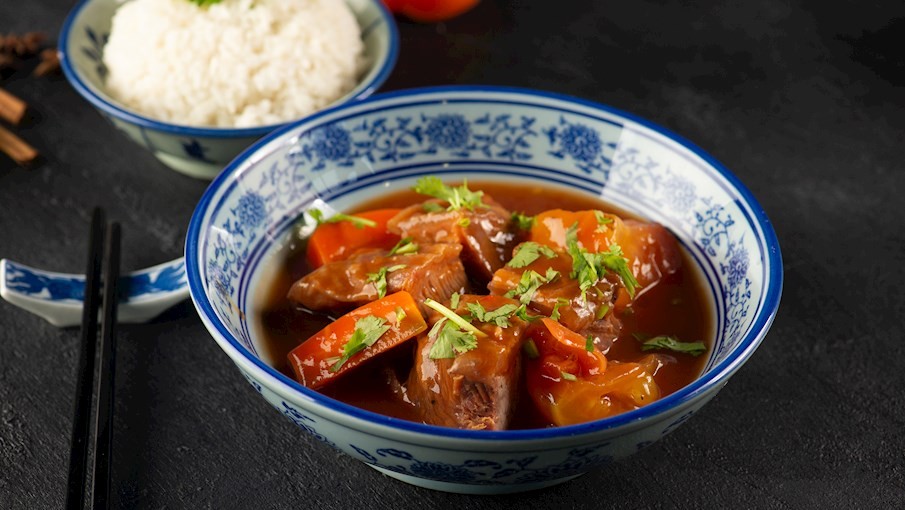 Photo: Shutterstock
It is also served with a variety of fresh herbs. The dish includes such ingredients as diced beef, carrots, lemongrass, cinnamon, chili, pepper, garlic, and shallots, simmered in a spicy and aromatic broth.
The origins of Vietnamese beef stew are still a mystery, although it is believed that the dish has many influences, from both the East and the West. In rural areas of Vietnam, the stew is usually much spicier than in urban areas. It is traditionally consumed for breakfast, garnished with chopped green onions, coriander, and onions, according to Taste Atlas.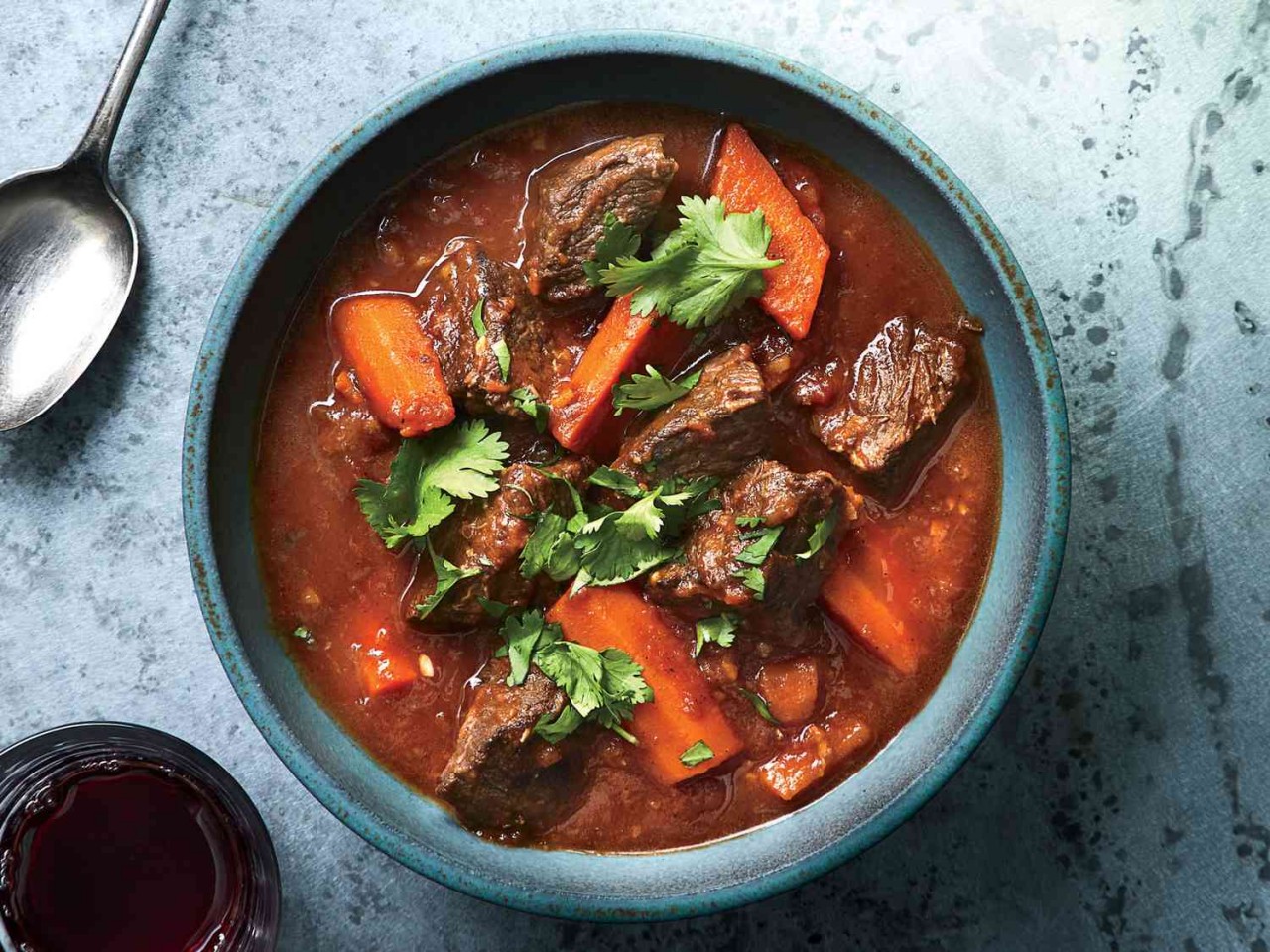 Photo: Food & Wine
The taste of the dish is not in the typical Vietnamese style and is more reminiscent of Indian or Malaysian cuisine. The wide distribution of beef and slow-cooked stews in Vietnam are thanks to French culinary influence during colonial times, so the modern dish is considered to have a mixed origin.
Мodern Vietnamese cooks cook Bo Kho using metal saucepans, but originally it was made by simmering the broth in clay pots.
The ingredients of the dish can vary widely. The typical ingredients of the dish are beef, carrot, lemongrass, and garlic. Some other ingredients that can be used are tomatoes, applesauce, star anise, and galangal. The ingredients are first marinated with some Vietnamese spices and sauces (ginger, chili, Vietnamese-style fish sauce). An off-the-shelf Bo Kho powder is also available. Then, the dish should be slowly stewed until cooked.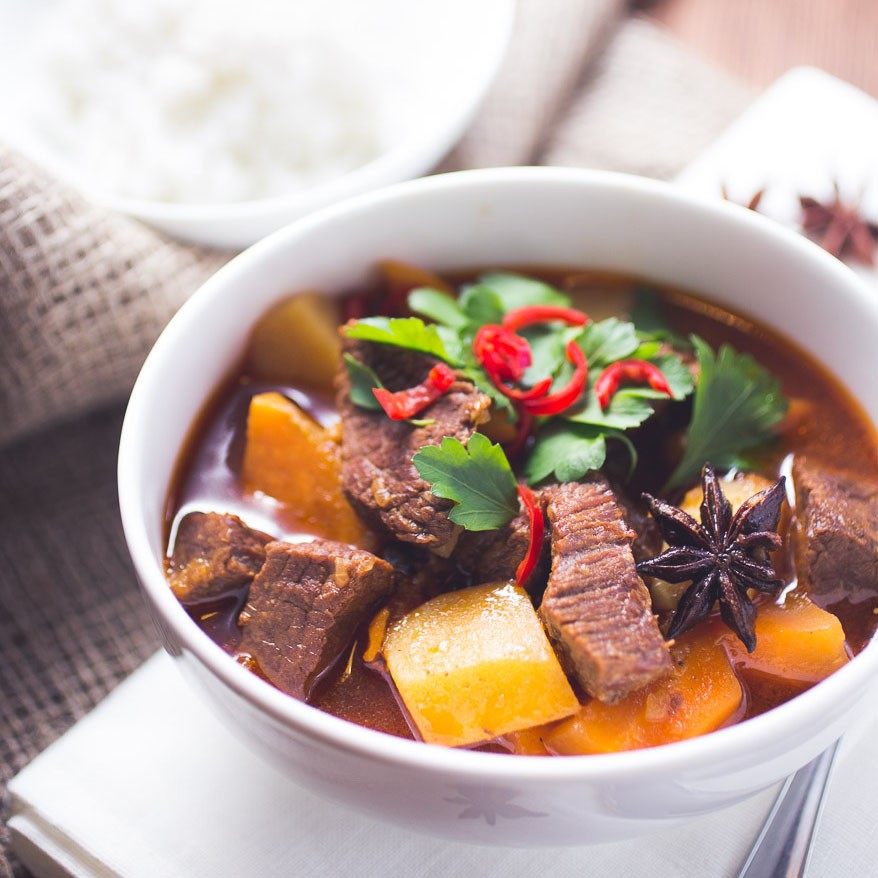 Photo: The Girl Who Loves To Eat
It is usually served with rice, rice noodles, baguette, and herbs (examples include Thai basil and cilantro).
You can also have Bò Kho with steamed white rice, a simple but filling option.
Bo nhung dam is a Vietnamese version of a hot pot that is traditionally served in a communal style.
Bun cha is a pork and noodle dish that is intricately connected to Hanoi, where it is believed to have originated from. Although bun cha or similar varieties can be found in other parts of Vietnam, the Hanoi version is held in high regard, a must-try dish to most foreign visitors.
Tips to make the best Bo Kho dish:
Marinate the beef overnight. Let the spices infuse into the meat for longer so that your Bo Kho is deeply fragrant. Make sure to take it out of the fridge at least 20 minutes before cooking so it has time to come to room temperature.
Double-boil the stock.
Toast all the aromatics. Give the star anise and cinnamon bark a light toast to bring out their fragrance.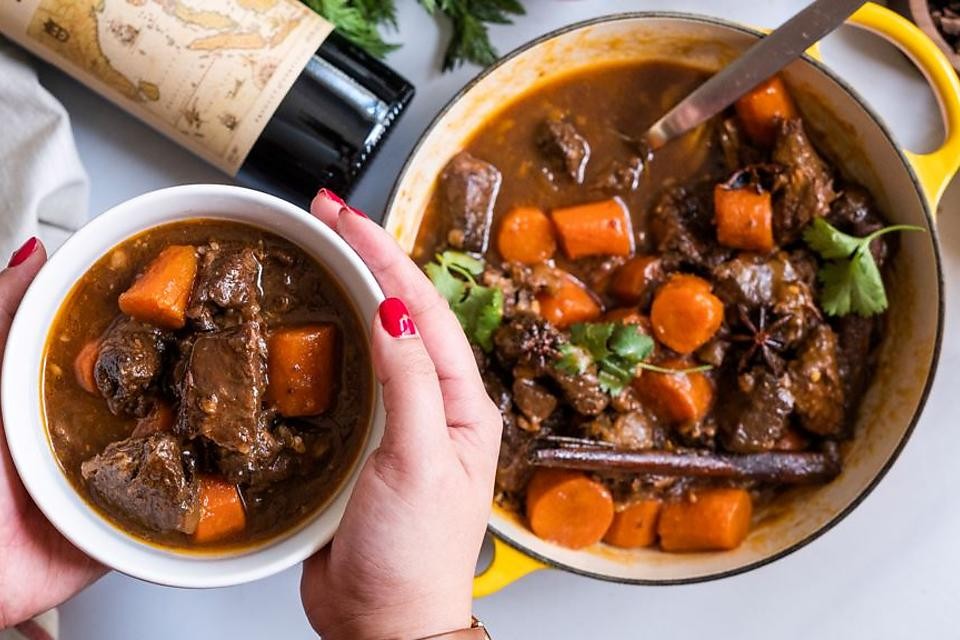 Photo: 30Seconds
Sear the vegetables. You can simply throw the carrots and white radish into the soup, but searing the sides with tomato paste as you would have with the beef helps to add more flavor.
You can save time and substitute the beef stock by using store-bought ones for convenience.
Store-bought Bo Kho seasoning can be replaced with Chinese five spices. Just make sure to adjust to taste.