Businesses in Hanoi Renew and Reinvent Following Covid Time
The new Chopsteak strategy that Mathew Lowe aims to implement will be made public while Chef Quynh Nguyen's business model Rainbow Food x Hat A Cafe has undergone a complete transformation.
The Vietnam Times has contacted local businesses in Hanoi to talk about resurrecting the business model and doing it fully after two years of Covid.
Data from a trend-tracking service called Google Destination Insights shows that searches for travel to Vietnam increased by over 20% from the previous month and by 11 times from March 2022.
The data displayed indicates that America, Australia, and Singapore are the countries where travelers are most likely to seek travel to Vietnam. Particularly noteworthy is the Indian market's propensity for seeing a rapid increase in search traffic.
The top 10 most searched places are Hanoi and Ho Chi Minh City, Da Nang, Phu Quoc, Hoi An, Nha Trang, Da Lat, Hue, and Phan Thiet.
Matthew Lowe (UK), Owner of Chopsteak
Mathew shares, "we really want to re-open our shops as soon as possible. So, now we take another building behind us, renovate it into 2 private areas in the back, moving our kitchen to maximize the space. We spent a lot of money refurbishing the place. And it's a big relief to finally be able to open again before 2023."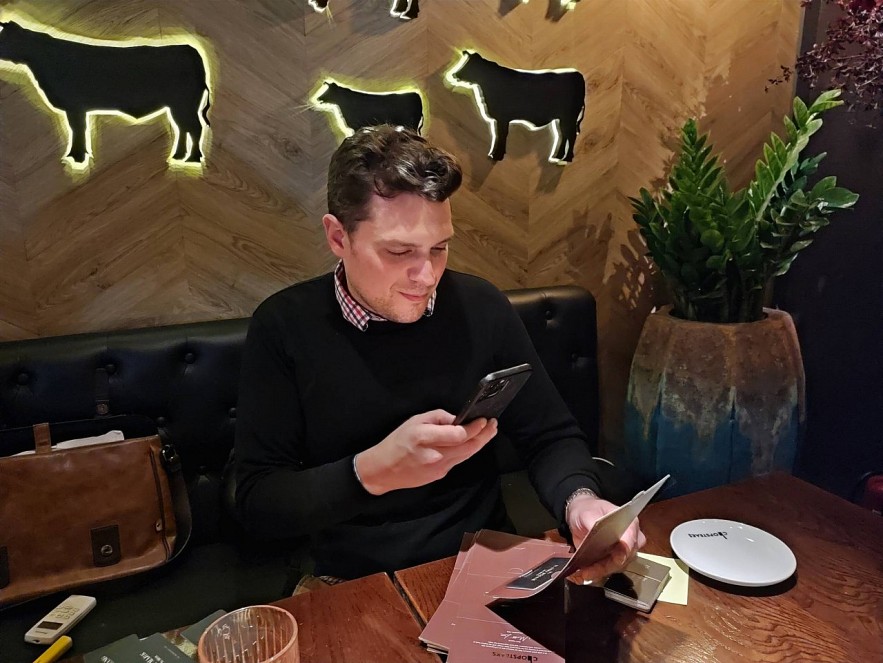 Matthew Lowe, owner of Chopsteak, carefully screenshots invitations for VIPs before the official re-opening day. Photo: Ollie Le Nguyen
Making semi-changes to the business model, the British-originated owner expressed his idea to make Chopsteak focus on local customers rather than only focusing on international tourists. "In our opening, we had around 500 people coming. This is a new concept, an early concept to people in the Old Quarter. I think Covid change the Old Quarter to fit the Vietnamese."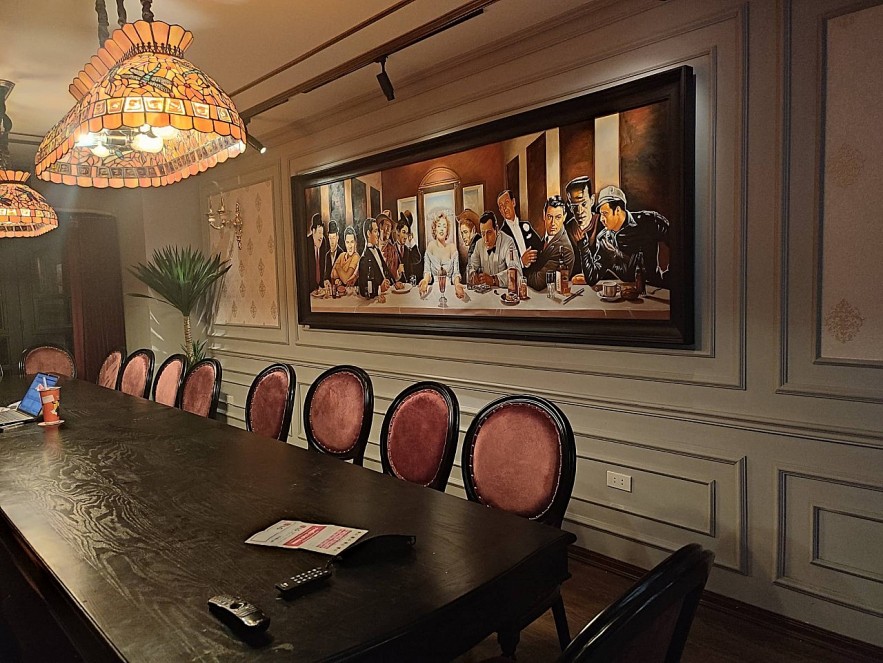 Guests who need absolute solitude are known to head to the Marilyn suite at Chopsteak, which is a special private space. Photo: Ollie Le Nguyen
Mathew stated that his Vietnamese business partner is completely supporting him as he updates and revises the company's business plan, emphasizing the local community's demand for a private, high-end service as a more sustainable way to fully recover financially from Covid-19.
New premium liquors will be added to the vacant shelves before opening time. Photo: Ollie Le Nguyen
After settling Chopsteak at 15 Dao Duy Tu str., Mathew Lowe plans to launch his new business approach, which he hopes to apply in many areas of Hanoi, most notably West Lake, as well as spread to many other areas nearby and to HCMC.
Chef Quynh Nguyen (VN), Owner of Rainbow Foods X Hat A Cafe
The business model has been changed entirely since it started out as a healthy-diet-based restaurant. Rainbow Foods was a popular brand within the fitness-lover community.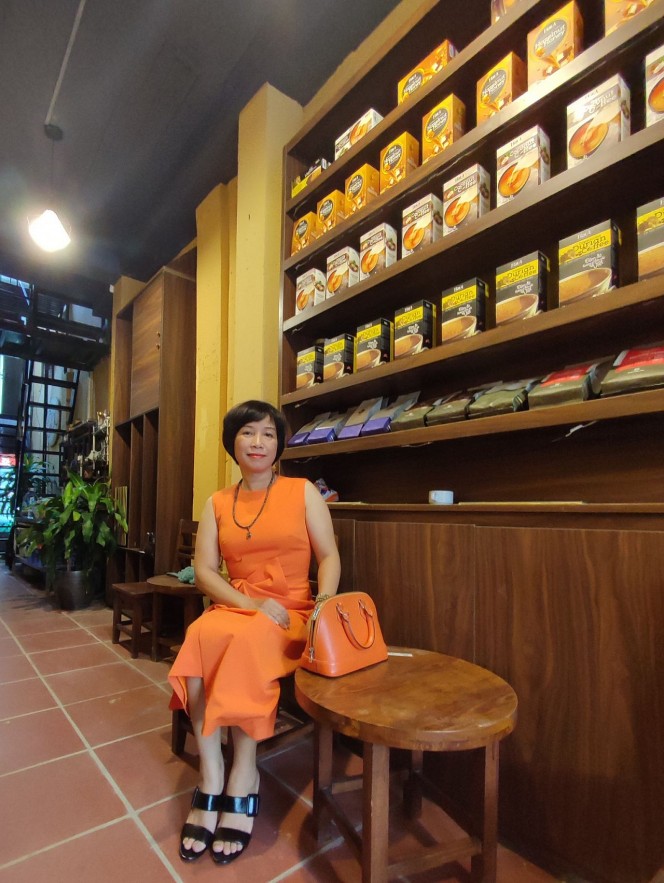 Chef Quynh Nguyen. Photo: Ollie Le Nguyen
Rainbow Foods is currently integrating and co-partnering with one of the major coffee export brands in the nation, Hat A coffee, in order to reinvent itself as Hat A cafe and Rainbow Foods at 24A Dien Bien Phu str., Hanoi, at a desirable location for any business geared toward tourists and travelers who want to try the specialty of the capital.
The band is well known as the new face of Vietnamese Coffee at international expos, having represented the popular product at For Gastro & Hotel 2022 (Letany, Praha, Czech Republic), the 2022 Singapore Food Expo, and numerous domestic events.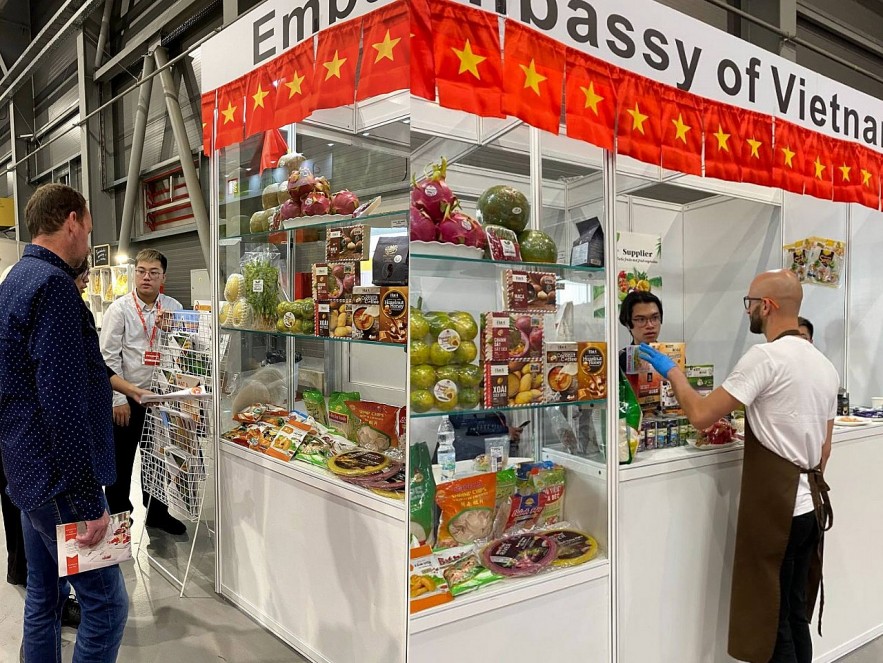 Hat A Cafe's products at For Gastro & Hotel 2022 at Letany, Praha, Czech Republic. Photo: Ollie Le Nguyen
Chef Quynh shares, "Most guests coming here are tourists, I want to focus on introducing Vietnamese food to friends from all over the globe."
Lois and Sarah from Denmark express their gratitude after trying Vietnamese Food at Rainbow Food X Hat A Cafe. Photo: Ollie Le Nguyen
"Thanks to the partnership between brands, I managed to save my own previous brand at the same time while helping Hat A to be the new face, representing Vietnamese coffee to anyone who dines at Rainbow Food," she added while making coffee for the guests.