Da Nang University of Education wins first prize at 'I am a global citizen' contest
Beating 30 teams through three rounds, AXIS OF EVIL team from Da Nang University of Education has won the first prize in "I am a global citizen" contest, which was held for the first time in Da Nang city.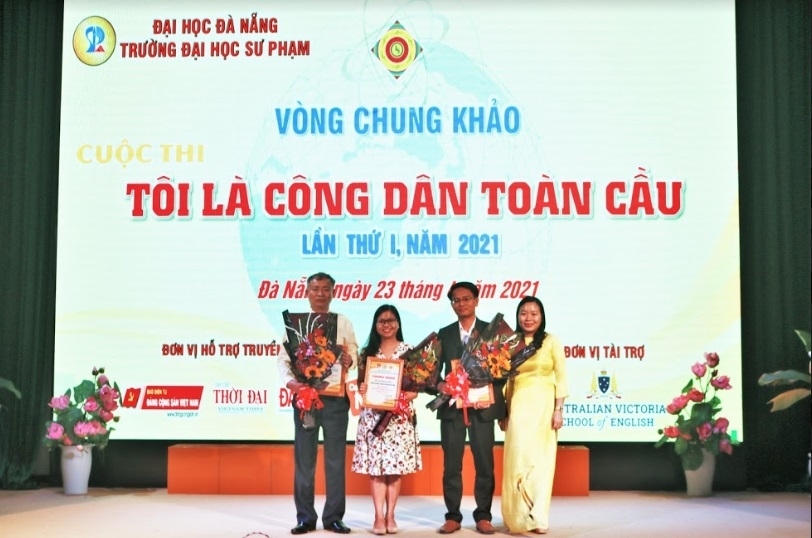 Three teams with the highest scores, including AXIS OF EVIL made it to the finale (Photo: Thoi Dai)
On April 23 evening, the finale of Season 1 "I am a global citizen" contest was held at A5 hall, Da Nang University of Education. Organizers are planning to make it an annual competition with more universities in the city participate through the years.
Crowned the first prize, Da Nang University of Education was granted certificates, certificates of merits, souvenir cups and VND 3 million (US 130) in cash. It also received a full scholarship of 2 learning courses at Da Nang–based Australian Education System worth VND 144 million (US $6,265).
Winning teams receiving prizes and awards at the end of the competition (Photo: Thoi Dai)
As globalization is championed, with countries joining a mutual "flat world", each individual is one important link in the development of mankind. Therefore, that the definition of "global citizens" itself carrying the responsibility and action associated with global issues has become a new trend of the future.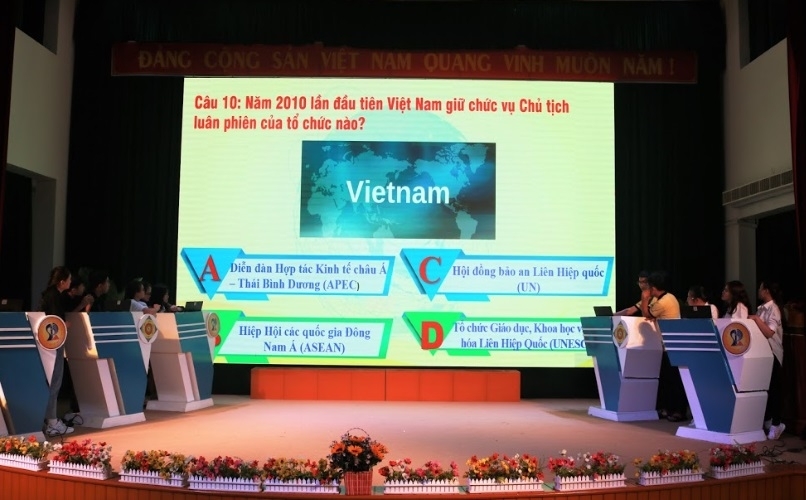 Competitors answering questions in the contest (Photo: Thoi Dai)
Together with integration, global citizen trend has helped Vietnamese youngsters access new knowledge sources more easily and quickly, thereby sharpen their knowledge and skills while getting more opportunities to explore the world. Such personal development is the driving force behind a more progressive country and society.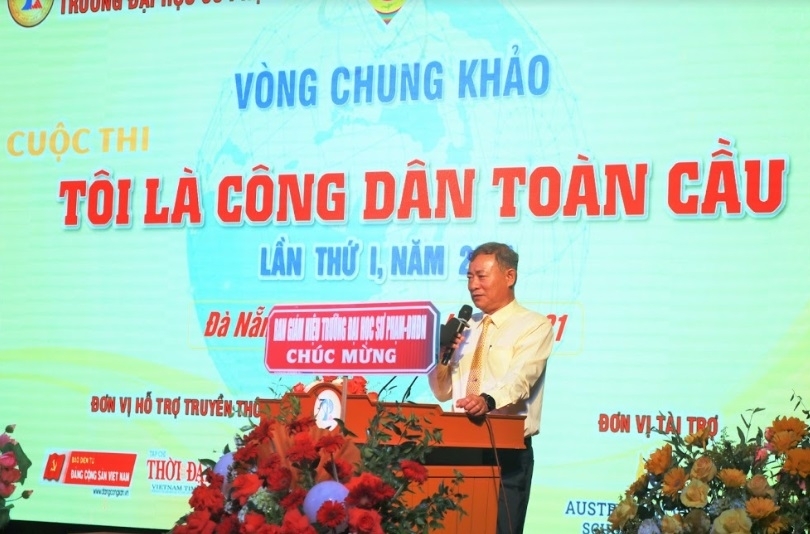 (Photo: Thoi Dai)
The competition has initially received registration forms from 30 teams (nearly 100 students from 5 universities in Da Nang). 10 teams with the best performance were shortlisted at the semi-finale on April 17.
With extensive knowledge ranging from world's history, economy, politics, culture, society to up-to-the-minute current affairs, events, trends, etc., the teams have competed point by point in the first and second round.
In the end, three teams with the highest scores entered the finale, which are AXIS OF EVIL (Da Nang University of Education), ISG and TZAR BOMBA (Da Nang University of Foreign Languages Studies).
(Photo: Thoi Dai)
AXIS OF EVIL team has had a presentation evaluated as convincing and updated about the "Annual International Day of Anti-Epidemic Preparedness" which falls on December 27. The day is a novel initiative started by Vietnam and adopted by the United Nations at the beginning of last December.
"Global citizen" has been so far not an uncommon concept. However, the journey to becoming a global citizen requires more diverse experience and skills than what students are taught at educational establishments. The competition aims at supporting practical activities that benefit society, especially the future talents, thereby Vietnamese university students have been inspired and aspirated to build a sustainable community.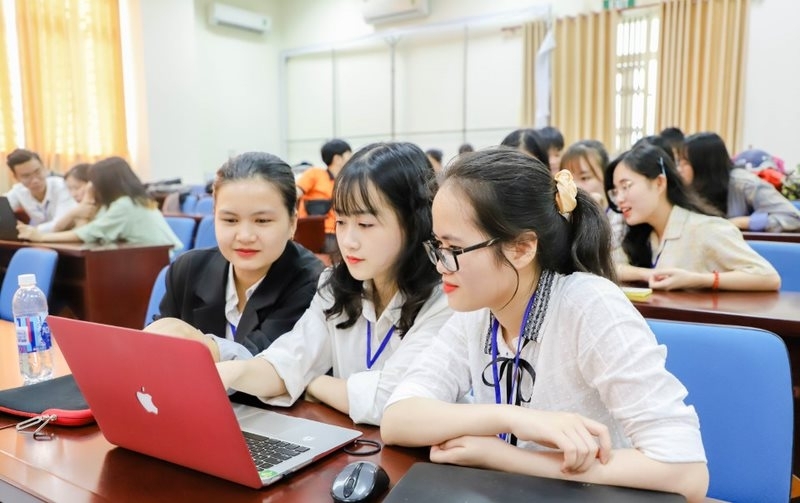 (Photo: Thoi Dai)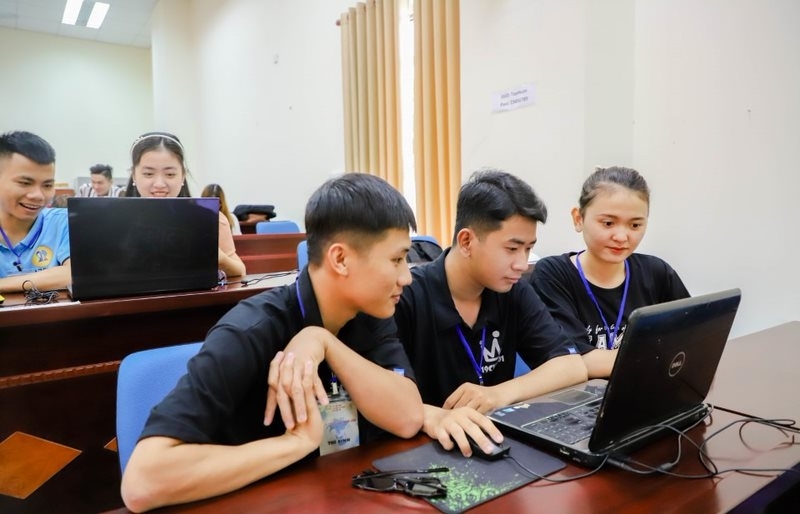 (Photo: Thoi Dai)