Digitimes Asia: Vietnam favourite for Taiwan manufacturing relocation
Vietnam is among Taiwan-based suppliers' first choices for their move into Southeast Asia.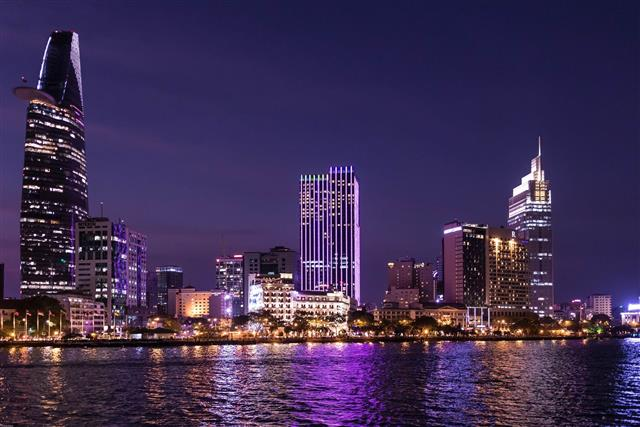 Recent macro-environment changes are driving an increasing number of suppliers to invest in Vietnam. Photo: Digitimes Asia
Vietnam and Thailand will be the choices for suppliers based in Taiwan (China) for their move into Southeast Asia to meet increasing capacity demand, according to Digitimes Asia.
In a recent article, the news platform said many Taiwan-based suppliers intend to meet increasing capacity demand by relocating manufacturing to Southeast Asia and building new industrial clusters there to tap the demographic and geographic advantages as well as rapidly growing market demand in the region.
"They look to replicate their experiences in China and make Southeast Asia the next world factory that will support rising needs as the global supply chain makes transitions to accommodate "G2" (US vs China) developments," the article said.
Some suppliers note that manufacturers choose to build new production bases in Vietnam and Thailand in part for their transport infrastructure, it explained. Being able to transport goods via their road networks will make up for the incomplete supply chain ecosystems in Vietnam or Thailand.
Vietnam attracts $14 bln in FDI pledges in the first five months. Photo: VNA
According to the article, the shift to regional manufacturing has given rise to the new trend - short supply chains. The supply chains in Vietnam and Thailand are near completion after years of effort. Furthermore, component suppliers' added demand in recent years are largely for automotive and home appliance parts, rather than ICT devices and applications, which allows them to better connect with Thailand's local industry development.
Vietnam and Thailand are therefore the ideal choices for Taiwan-based suppliers foraying into Southeast Asia.
Many suppliers indicate that the Covid-19 pandemic has forced them to put off or suspend their plans to move into Southeast Asia. When they strategize about building new production bases in Southeast Asia, aside from customer requirements and supply chain considerations, they should also gain an understanding of what preferential treatments and investment incentives Southeast Asian governments may be putting forward to attract manufacturers looking to set up production outside of China as there are all kinds of different offers on the table, industry observers say.
Vietnam attracts $14 bln in FDI pledges
Workers at an air conditioner making factory in northern Hung Yen province. Photo: VnExpress
Foreign direct investment pledges rose 0.8 percent year-on-year in the first five months to $14 billion, according to the Ministry of Planning and Investment.
Of this, 613 newly-registered projects accounted for $8.83 billion.
The investment is directed at 18 sectors, led by the manufacturing and processing as well as the energy sector with over $6 billion and $5.4 billion, respectively.
Singapore was the biggest foreign investor, accounting for 37.6 percent of the FDI pledges, followed by Japan, the Republic of Korea (RoK), China, Hong Kong and Taiwan.
While the investments went to 56 cities and provinces, four southern localities topped the fray. The Mekong Delta localities of Long An and Can Tho city attracted $3.35 billion and $1.32 billion, respectively, while commercial hub Ho Chi Minh City accounted for $1.34 billion and Binh Duong got ($1.1 billion).
Disbursed FDI in the first five months was estimated at $7.15 billion, up 6.7 percent year-on-year.
The FDI sector saw a trade surplus of $14.4 billion during the period, the ministry said. Its exports, including crude oil, crossed $98 billion, accounting for 75 percent of the country's export turnover.
Last year had seen a 25 percent year-on-year fall in FDI investment to $28.5 billion as the Covid-19 pandemic prevented air travel and dampened investor sentiment, VnExpress said./.