Dozens of primary school students under quarantine over COVID-19 fear
65 primary school students in the emerging COVID-19 cluster of Kinh Mon town were sent to centralized quarantine zone in the middle of the night, hours after being confirmed of direct contact with two COVID-19 patients.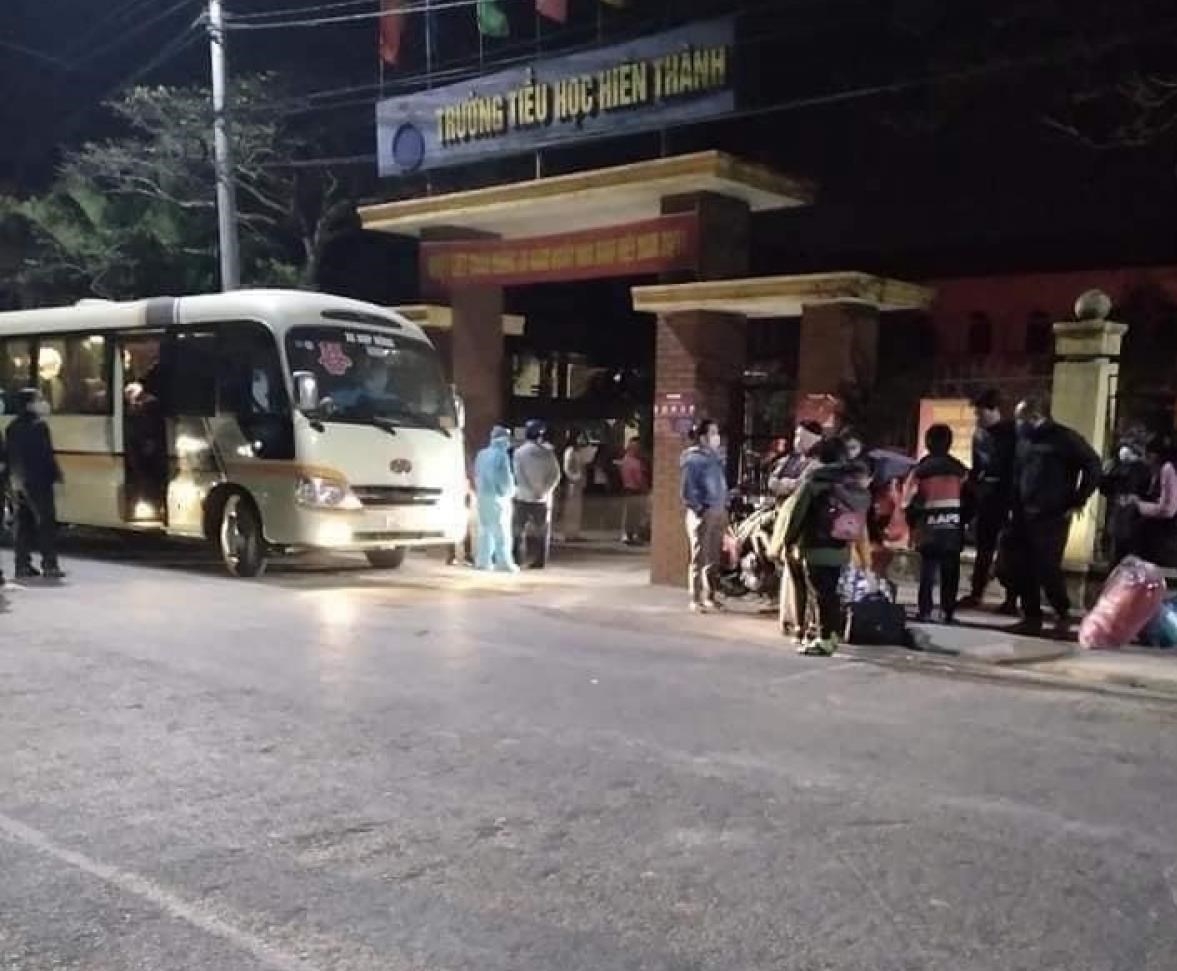 Students at Hien Thanh primary school were taken to quarantine center (Photo: Vietnamnet)
As reported by Vietnamnet, the group consists of 34 four graders from Hien Thanh primary school and 31 two graders from Le Ninh primary school. All had been in close contact with the two students whose test results returned positive. 11 teachers are sent to accompany the students to take care of the children's everyday life. Students' parents can sign up to stay in quarantine with their kids to their wish. The students' health is carefully taken into consideration, with body temperature checked on a daily basis, daily meals are fully catered.
The representative of the Kinh Mon town Education and Training Department said in a statement that on January 31 midnight, all the 65 students were sent to two quarantine zones at Pham Thai kindergarten and local Center for Continuing Education and Vocational training.
On the night of January 30, the Kinh Mon Steering Committee for the Prevention and Control of COVID-19 had promptly asked functional forces to prepare facilities, accommodation, and living equipment so that the children would be isolated in the most guaranteed condition.
Hai Duong province, northern Vietnam, has become one of the two new epicenters in Vietnam in the past week. Within 5 days, the province recorded a staggering 188 COVID-19 cases. A number of areas in Hai Duong, including Chi Linh city, Quang Tan village (Nam Tan commune, Nam Sach district) have been blocked to curb the spread of the novel virus. District authorities also block households across the province are also blocked.
Meanwhile, in Hanoi capital, 79 students and teachers from Xuan Phuong primary school, Nam Tu Liem district, are also under a two-week quarantine since January 30 night following the COVID-19 contraction of one third-grader on Sunday. As of Sunday morning, the school has been locked down, with 57 students, 12 teachers and 11 parents quarantined inside.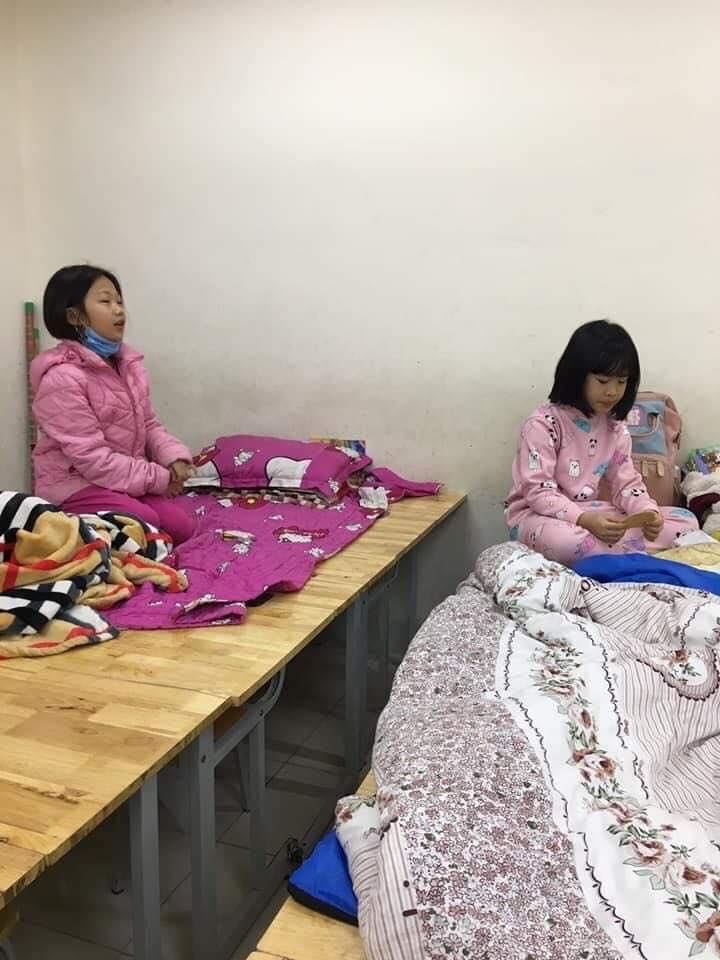 Students at Xuan Phuong primary school are quarantined at their school (Photo: VTC)
(Photo: VTC)
Medics in Nam Tu Liem District on Sunday collected swab samples from around 1,000 students at Xuan Phuong primary school, where a student was confirmed infected with the coronavirus, as reported by VNE.
All these students were designated F3, meaning those who have had indirect contact with confirmed coronavirus cases.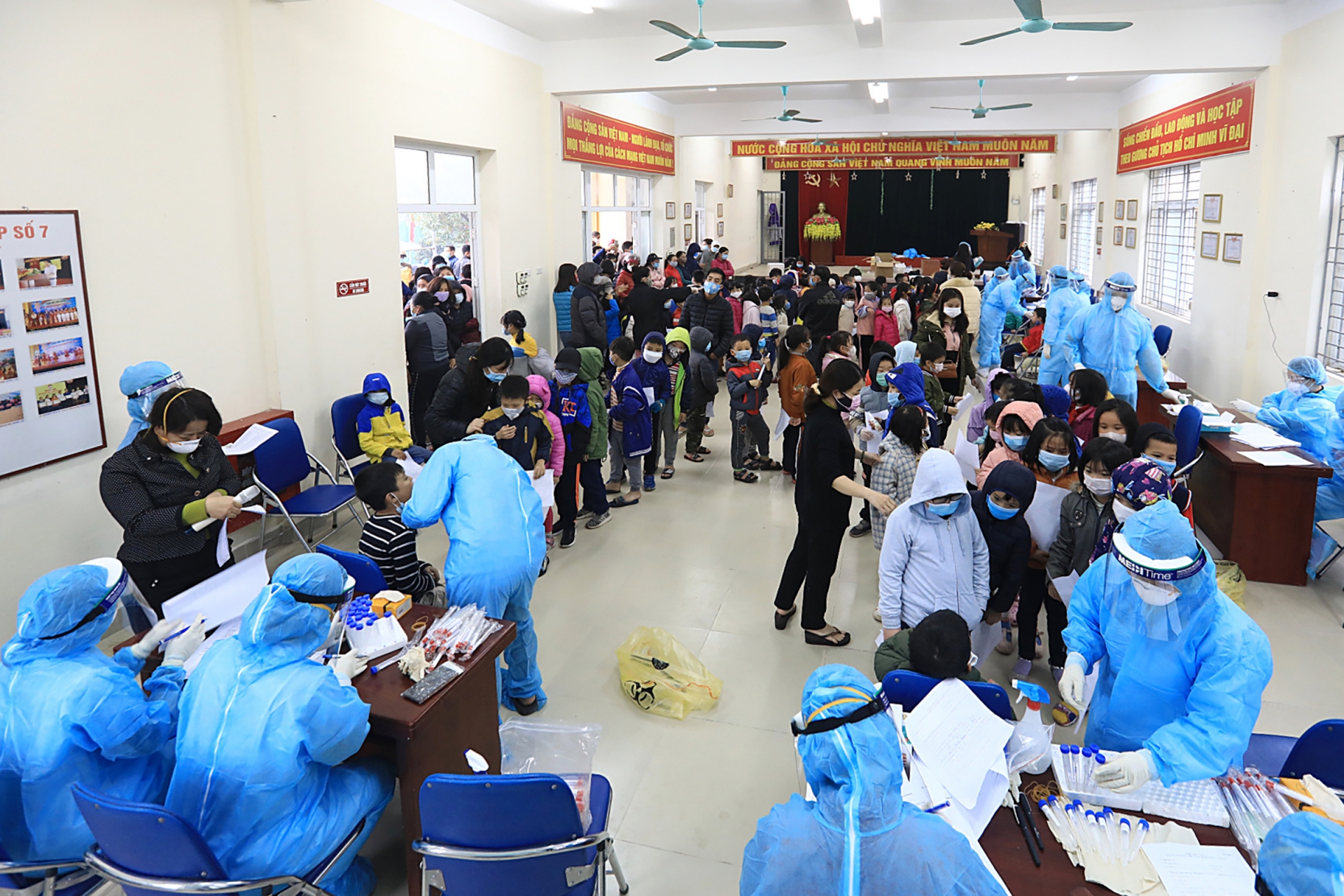 Around 1,000 students at Xuan Phuong primary school were taken their swab samples (Photo: VNE)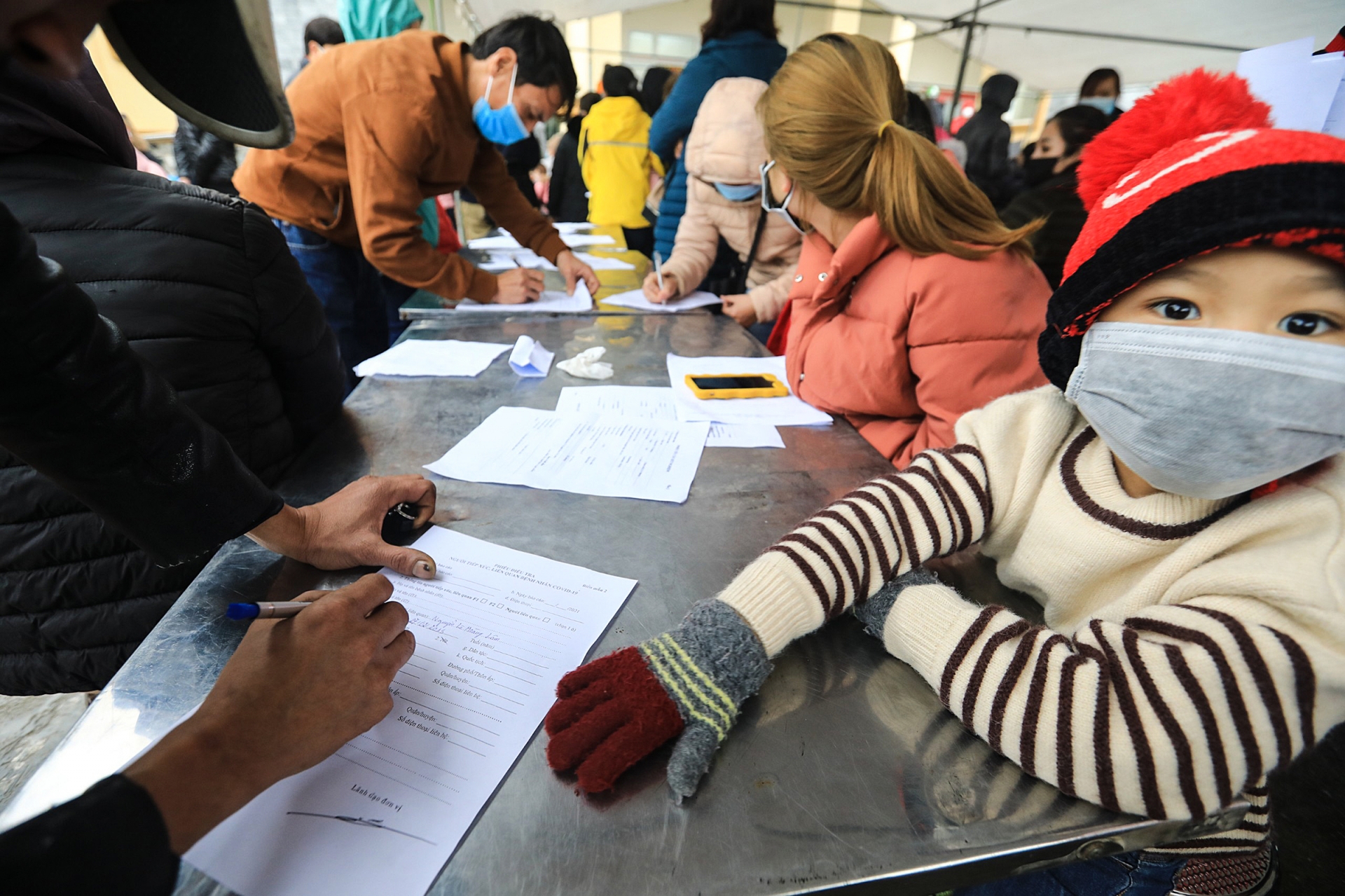 Parents fill out forms as teachers sort students into classes before sample collection (Photo: VNE)
Meanwhile, 1,457 COVID-19 patients have been given the all-clear. Fatalities remain at 35. Among patients under treatment in hospitals, nine have tested negative for SARS-CoV-2 once, four twice, and three thrice. A total of nearly 27,000 people who had close contact with COVID-19 patients or arrived from pandemic-affected areas are under quarantine across the country.Thirty-six COVID-19 cases were reported in the past 12 hours to 18:00 on January 31, of which 17 were locally-transmitted, according to the National Steering Committee for COVID-19 Prevention and Control. Meanwhile, on the morning of February 1, 2 new cases, both Hanoian, were also reported, bringing the total number of new infections since January 31 morning to 38.
Thus, as of 6 am on February 1, in the 6th phase of this COVID-19 pandemic in Vietnam, outside Hai Duong (188 cases) and Quang Ninh (25 cases), the pandemic has appeared in 7 provinces, all are related to outbreaks in the two above provinces including Hanoi (15), HCMC (1), Hai Phong (1), Hoa Binh (2), Bac Ninh (3), Gia Lai (4), Binh Duong (1).