Ethnic Vietnamese young man promotes tourism in remote commune
A young Ha Nhi ethnic man named Ly Xa Xuy has worked hard to promote tourism in his homeland.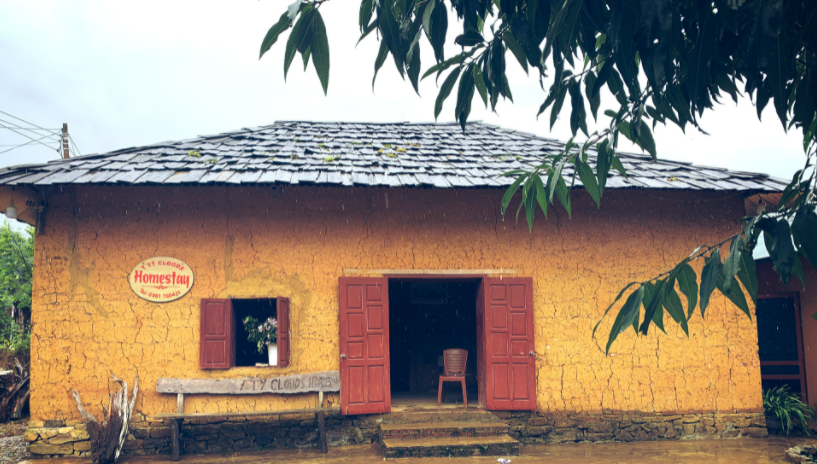 Ly Xa Xuy's homestay is constructed in the typical style of earthen houses of the Ha Nhi ethnic minority people. (Photo: Dan Viet)
Born in Y Ty - a new tourist attraction at the border of Vietnam - China, a man named Ly Xa Xuy has been devoting his youth to promote tourism in his hometown.
After graduating from the Ha Noi University of Civil Engineering, Ly Xa Xuy returned to his hometown and soon realized that tourism services in Y Ty were far from meeting the needs of visitors. So he decided to develop community tourism there.
In an interview with Dan Viet, Xuy said: "I went to the engineering university just to get a Bachelor degree. I had never thought of what career to peruse at that time. But in my thoughts and desires, I always seek a way to introduce Y Ty to as many tourists as possible.
I have had that idea for a long time, but I don't know what to do. I started using social networks to introduce Y Ty. Compared to people here, I started my homestay services later but I have the advantage of social networks. Every day, I post pictures of Y Ty, or update the weather situation, sometimes stories about the local customs and habits. Gradually more people interacted and contact me directly to ask for advice when they prepare to come to Y Ty. Therefore, I decided to invest in homestay."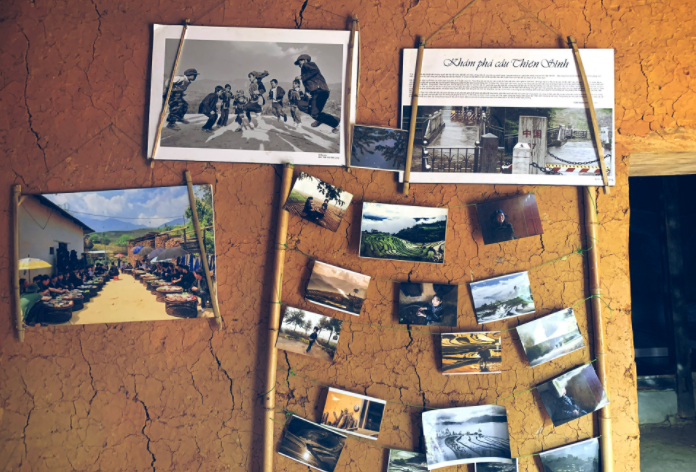 Inside Ly Xa Xuy's homestay. (Photo: Dan Viet)
First, he borrowed US$2,100 from a bank. Using as a model the traditional earthen house of the Ha Nhi ethnic group, designed to withstand severe weather, Xuy constructed an earthen homestay facility where visitors could experience the authentic daily life and culture of the Ha Nhi.
"My startup idea was supported by my family and by the local authorities. I hope my success will inspire others to adopt the homestay model and develop agricultural production and husbandry to create a line of tourism products and services that will generate jobs and increase local incomes," VOV quoted the young man.
Xuy's homestay is decorated in the typical style of the Ha Nhi people. He says he has learned a lot about the homestay business from Facebook. His earthen houses with 2 bedrooms and a toilet draw many visitors to Y Ty. Homestay owners prepare local dishes for their guests and recount them interesting stories about the Ha Nhi people.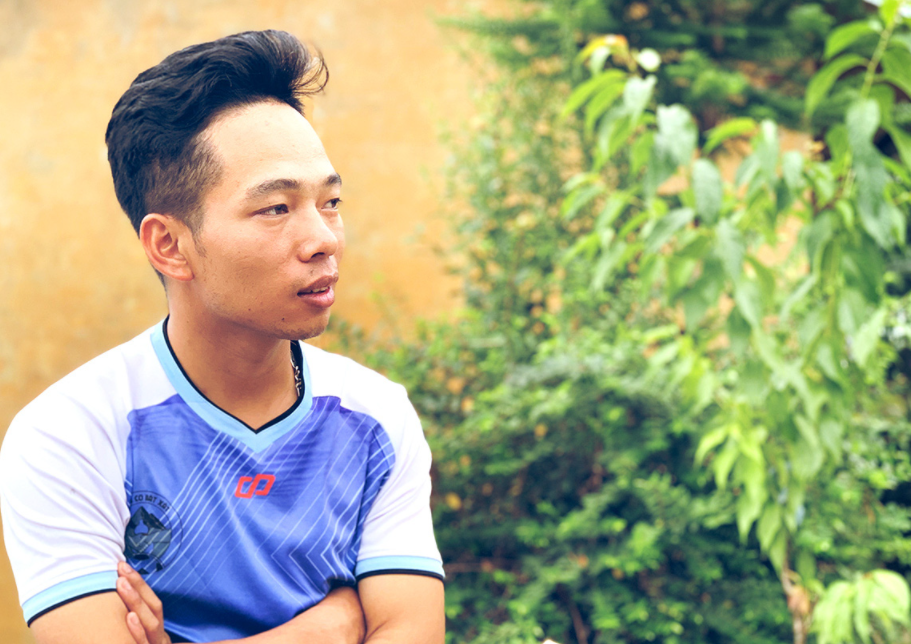 Ly Xa Xuy. (Photo: Dan Viet)
When being asked about his homestay differences, Xuy said "The homestays in the market area (the center of Y Ty commune) were built a long time before mine, but the owners only know how to build houses, they do not know to recommend their guest about what to do in Y Ty. Even meals are prepared poorly. No Ha Nhi's special dishes are offered. Therefore, when coming to Y Ty, visitors have nothing to do but sightsee, watch the paddy fields, and hunt for clouds. They know nothing more." Fortunately, Xuy offers a to see Y Ty from roads less traveled.
"My homestay is different," says Xuy. "I told my own stories about Y Ty on my personal Facebook. Visitors come to me because they need me, they want to experience my story, they want to understand more about Y Ty, about Ha Nhi people, not just stopping by, taking photos then leave. It can be said that I am different because I am a Ha Nhi doing tourism about the Ha Nhi's culture."
Xuy is now a tour guide who introduces to visitors the area's natural beauty and the culture of the Ha Nhi people. He also helps other locals develop tourism and replicate the homestay model.
"The biggest limitation of Y Ty tourism is the lack of professionalism. If any business comes to Y Ty, surely the lives of the people here will be more prosperous, they will have more job opportunities. When people do not have to worry much about their food and clothing, spiritual values, including culture, will be more focused...I think it's not good to do cultural tourism with too much competitiveness. Culture belongs to the community, not to any individual. So people who work in culture tourism must unite with each other. As long as the whole community works together, we will have great success."
3 must-try delicacies in Dak Nong

Ethnic diversity in Dak Nong province in the Central Highland region of Vietnam has led to a stunning array of cuisine. Check out these must-try ...