Explore Son Tra Peninsula – A Breath-Taking Landscape In Da Nang
Son Tra Peninsula is one of the most famous traveling destinations in Da Nang that will steal your heart at first glance. This place does not only have a diverse flora and fauna ecosystem and beautiful beaches but also countless interesting experiences that are waiting for you to discover.
Son Tra Peninsula is 10km from the center of Da Nang City to the northeast and is 693m high above sea level and can be seen from every place in the city.
This destination has an interesting appearance which looks like a mushroom of which the cap is Son Tra Mountain and the stalk is a beautiful sandy beach. The beach affords an ideal area for bathing, playing sports, fishing, and swimming.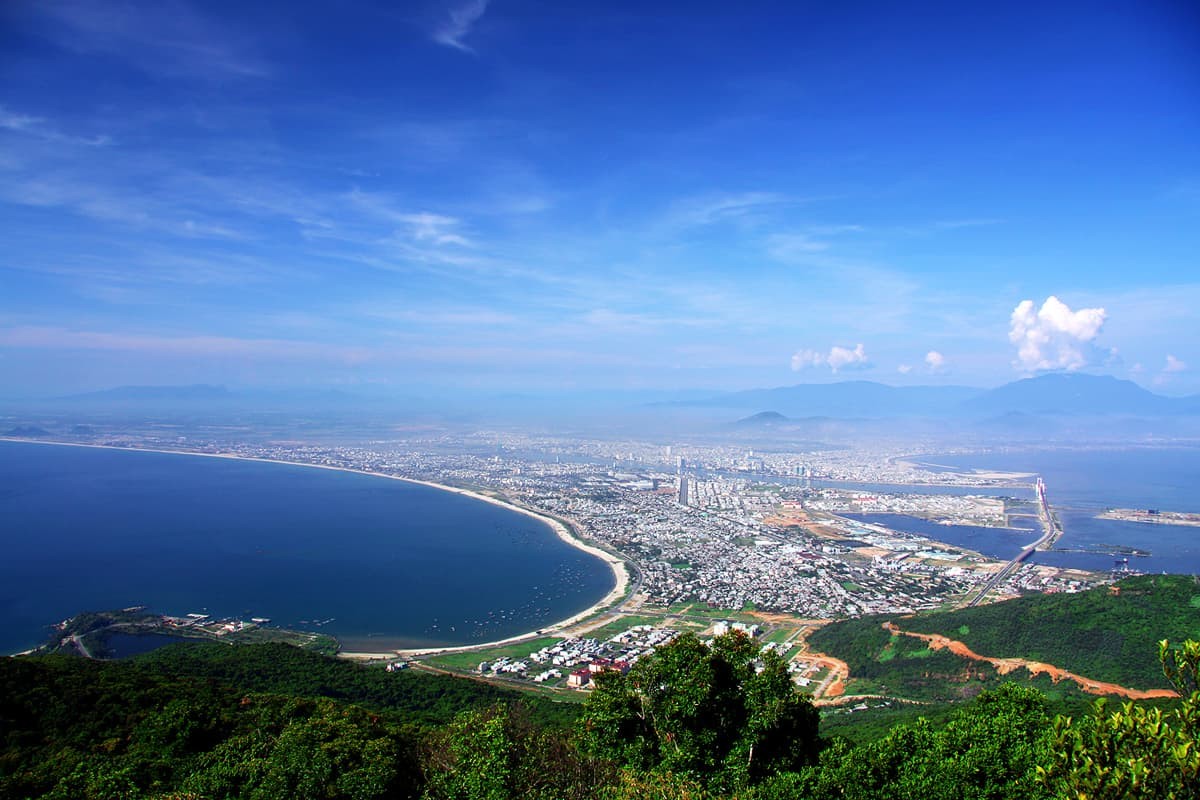 Photo: vntrip
The best time to come here is from March to September. This is the most wonderful time for you to explore this land since it will be sunny and the weather is extremely comfortable.
In a one-day stay at Son Tra, you can enjoy living in the resplendent flow of dawn and the quietness of twilight on this fascinating landscape. And that is a time for them to realize the value of each and every moment and the true calling of the hearts.
Son Tra is also known as the "green land" or "precious jewel" of Da Nang. With its sea-oriented appearance, Son Tra acts as a giant screen protecting Da Nang from storms and cyclones coming from the sea. Son Tra is put under the national protected forest regulation since it is a natural preservation area.
What to see in Son Tra Peninsula
Ban Co Peak (Dinh Ban Co)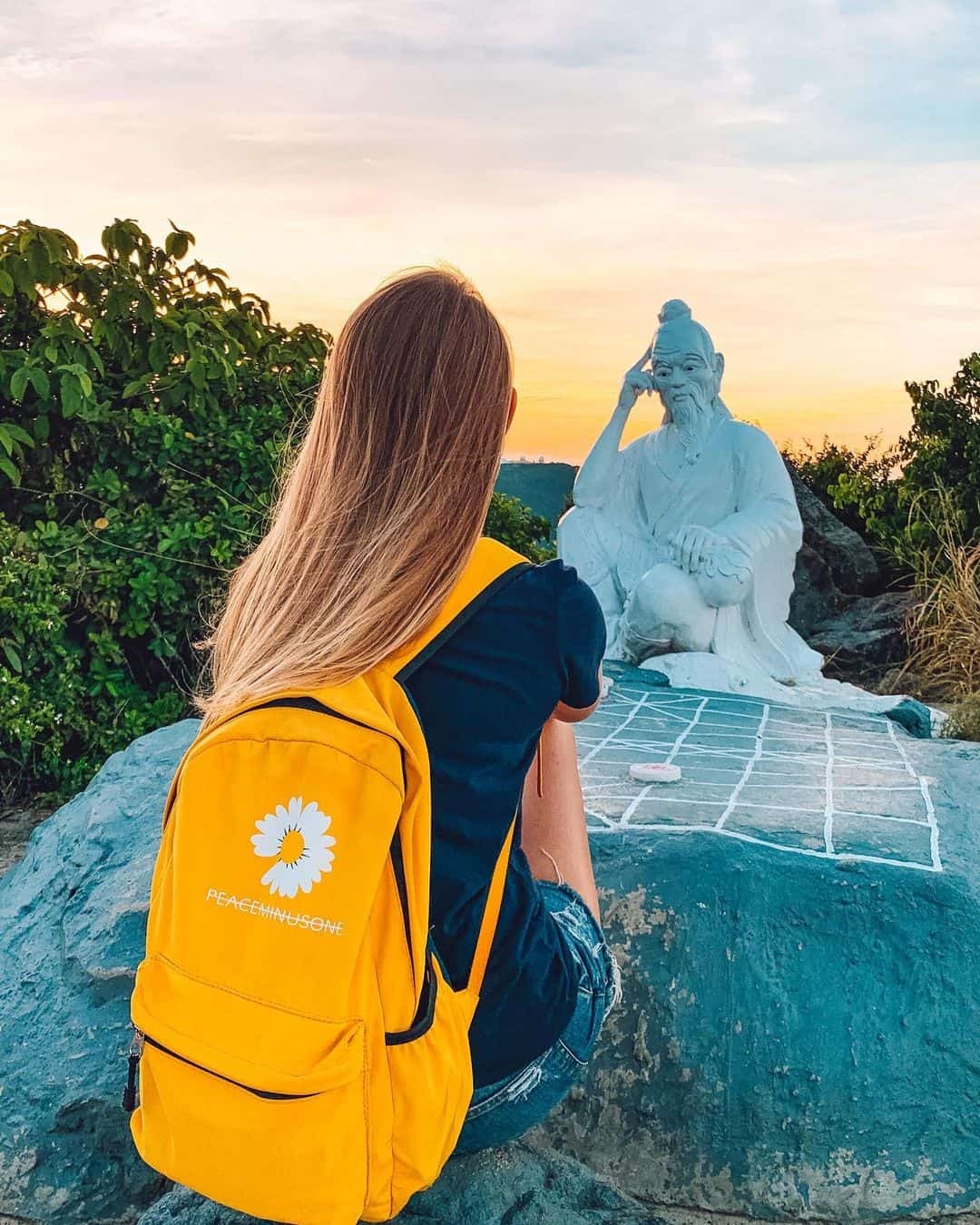 Photo: @alisha_polyakova
Ban Co Peak is located at an altitude of 700m from the foot of the peninsula. This is a perfect destination for tourists to have a panoramic view of the city, the mountains, and the vast sky. This mountain peak is associated with the legend that two fairies played chess together. Once upon a time, there was an old fairy who came across Son Tra. Realizing the beauty of this land, he sat down on a large and flat rock at a mountaintop to enjoy the scenery. While sightseeing, he created a Chinese chess board on the rock.
No longer had the chess board been arranged when De Thich, a famous chess player, came across and asked to join the game. So excellent were the two players that several days had gone but the chess game did not end yet. The fairy and De Thich continued to play chess in the calm and peaceful scenery of Son Tra day by day.
One day, from heaven, there were some beautiful fairies coming to a nearby beach. The beach nowadays is called by a beautiful name: "Tien Sa", which means "visited by fairies". After immersing in the crystal-clear water of Son Tra beach, the fairies came to the mountaintop surrounding the rock to see the game between De Thich and the old fairy.
Unfortunately, some waves of laughter from the fairies around interrupted and distracted De Thich, and he made a wrong move, which was the most suitable condition for the fairy to end the game. After winning the chess game, the fairy came back to heaven, leaving De Thich alone. De Thich tried to find a way to solve the game but he had not got the solution.
Giant Banyan Tree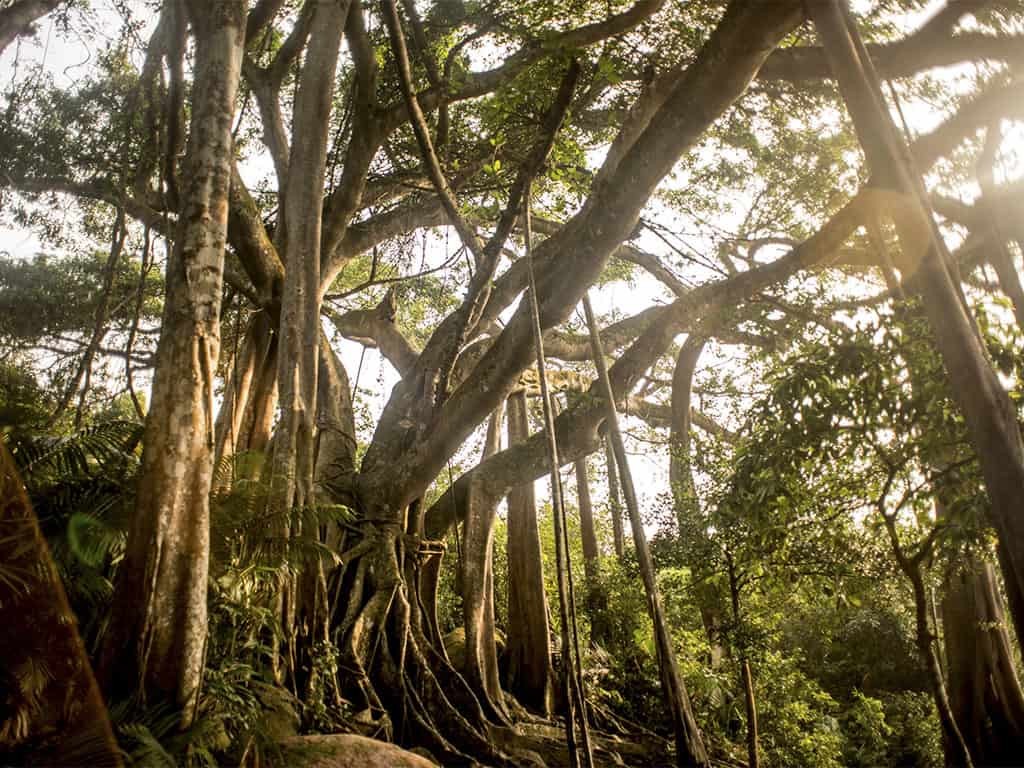 Photo: justgola.com
Son Tra Peninsula is famous for its rich flora. Therefore, this place is called the "endless green land" of Da Nang. Referring to the flora of Son Tra, there is an extremely famous thousand-year-old banyan tree. Up to now, this banyan tree has been discovered for about 800 years.
Son Tra Lighthouse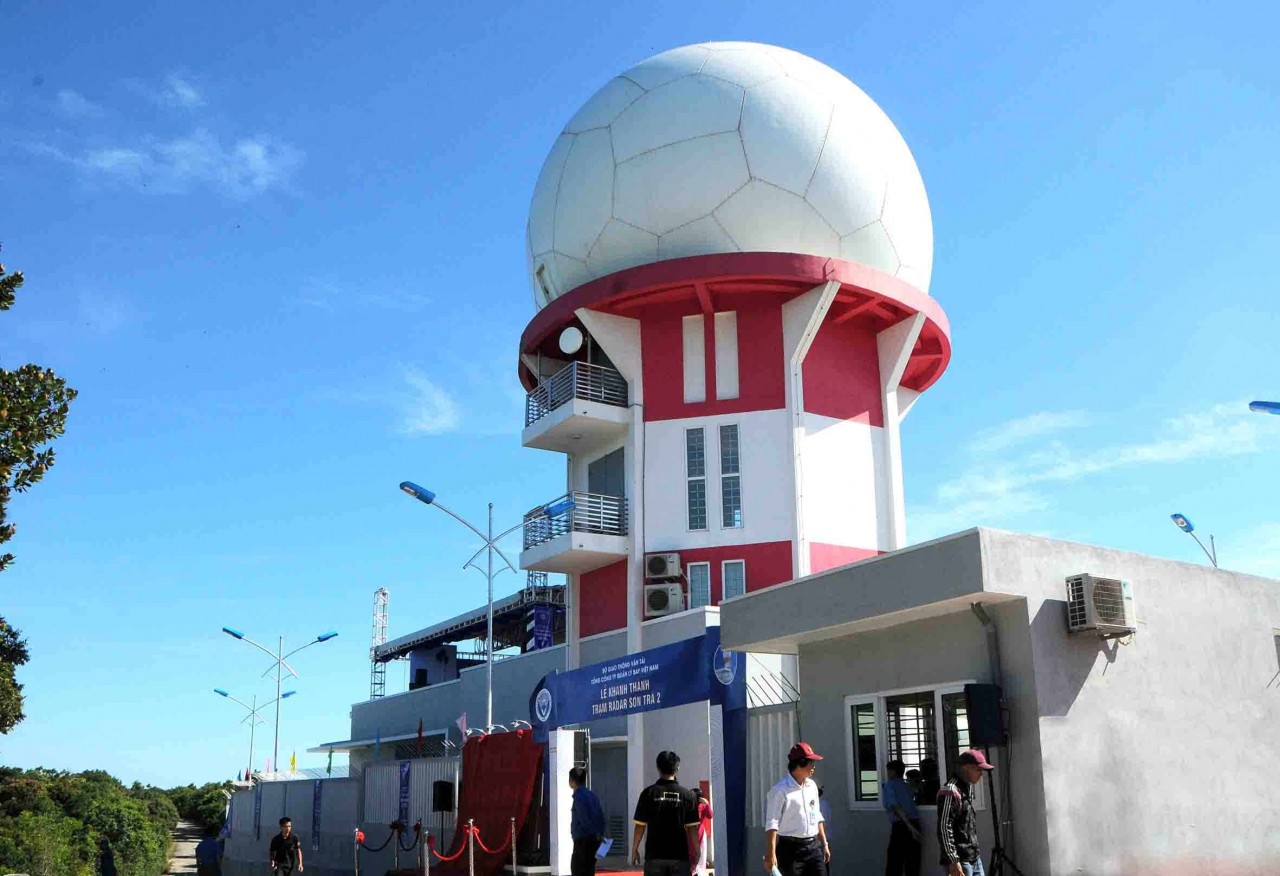 Photo: vatm.vn
This lighthouse is located at an altitude of 223m above sea level, and it was built by France in the 1950s. Now, the Son Tra lighthouse is considered one of the oldest and most beautiful lighthouses in Vietnam. This is also an ideal place to admire the panoramic view of the immense sea and sky.
Monkey's path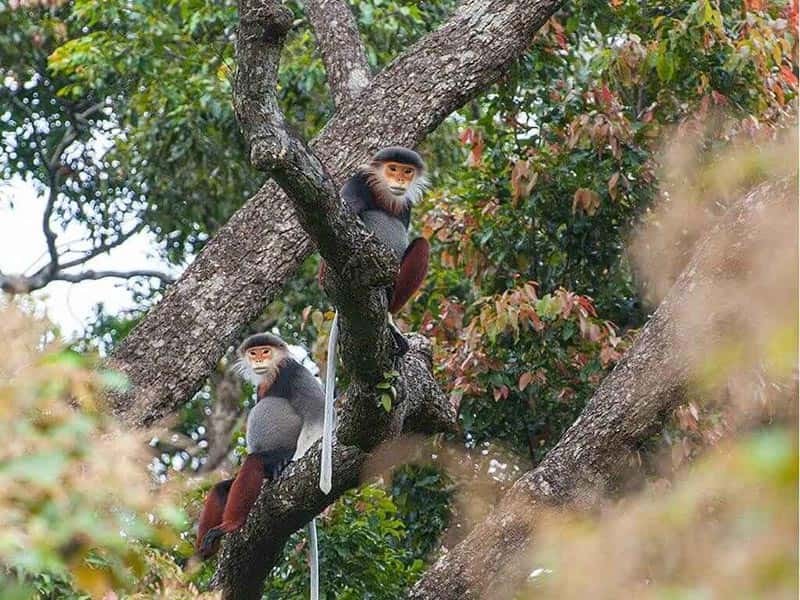 Photo: binstarhotel.com
In the past, US Troop named Son Tra peninsula Monkey Mountain, since there were so many monkeys in the mountain. In fact, most of the monkeys live far inside the forest, therefore it is rare to see them on the green trails. At present, Son Tra Nature Reserve is strictly protected under national regulations due to its invaluable natural advantage. Nearly 60% of the forest on the Son Tra peninsula is primeval jungles, including thousands of endemic tropical species.
What to Eat in Son Tra Peninsula
A day trip around the stunning Son Tra Peninsula will not be completed without a stop for tasty food. Near Son Tra, there are numerous great restaurants serving different kinds of dishes for tourists to enjoy. It can be listed as Madame Hanh Restaurant, Citron Restaurant, Barefoot Restaurant, and Son Tra Retreat-Garden Lounge & Eatery.