Explore the seabed of Hon Mun island
Photographer Pham Huy Trung captures the beauty of coral reefs and creatures in the waters of Hon Mun, Nha Trang.
This set of photos was taken by Pham Huy Trung during his diving trips in 2020 - 2021 in the waters of Hon Mun in Hon Mun marine reserve, Nha Trang Bay, Khanh Hoa province.
Hon Mun Marine Protected Area was established in 2001, covers an area of about 160 square kilometers, including about 38 square kilometers of land and about 122 square kilometers of water. The area covers 9 islands: Hon Tre, Hon Mieu, Hon Tam, Hon Mot, Hon Hon. Mun, Hon Cau, Hon Vung, Hon Rom and Hon Ngoc.
Many tourists come to Hon Mun to experience scuba diving, glass-bottom boat rides, and skydiving. Visitors here are asked not to bring plastic bottled drinking water and plastic bags.
This marine reserve has diverse ecosystems, from corals, seagrass, to mangroves, in which, hard corals are found concentrated in Hon Mun. Hon Mun reef has international-level importance and the most diverse biodiversity in Vietnam, with about 1,500 species of creatures, including 350 species of coral out of 2,000 around the world.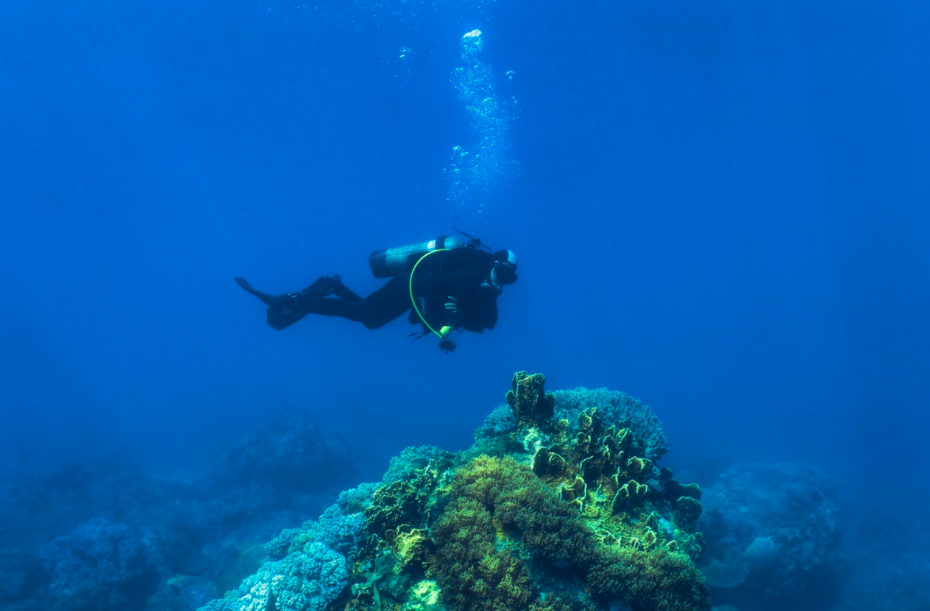 Photo: VN Express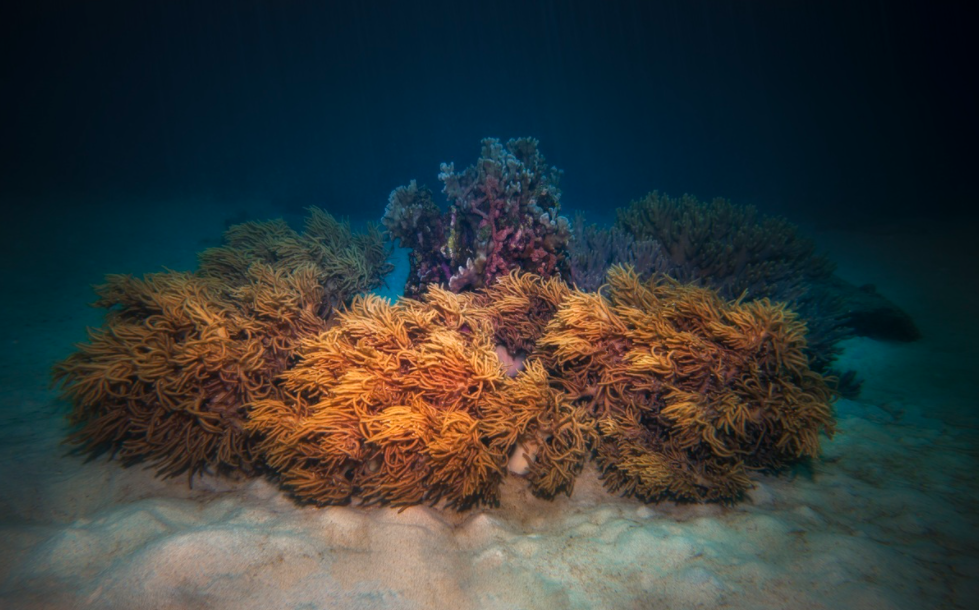 Colorful reef in Hon Mun water (Photo: VN Express)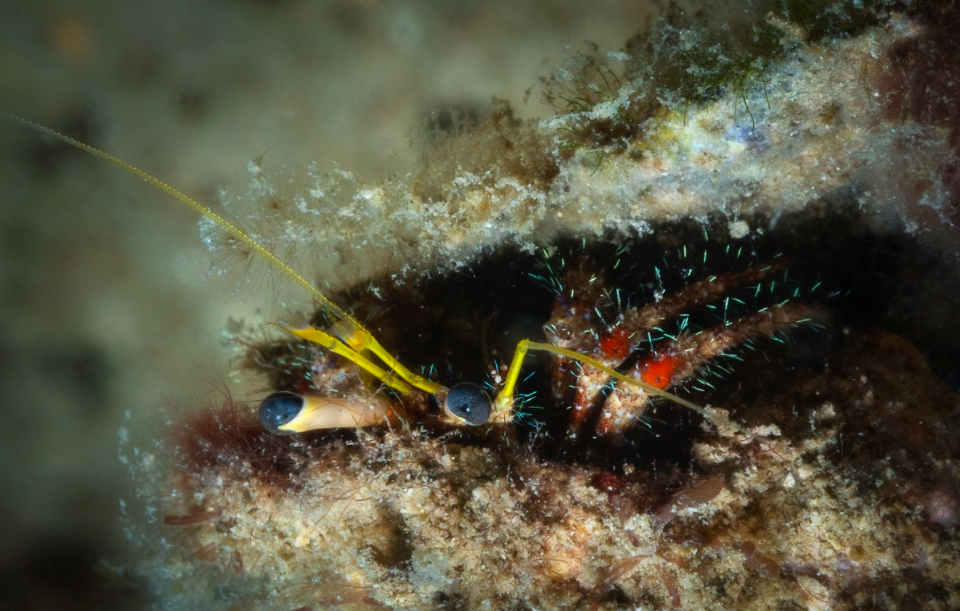 Photo: VN Express
In addition to coral, Hon Mun has more than 250 species of reef fish, 112 species of mollusks, 122 species of crustaceans, 27 species of echinoderms, 69 species of seaweed, and seagrasses, including hermit crabs that borrow snail shells to make a residence.
Trung said that to capture marine life, he had to learn the basic 18-meter diving course in 3 days at a professional scuba diving center in Nha Trang. The center belongs to PADI - Professional Association of Diving Instructors.
The suitable scuba diving season at Hon Mun is from March to July every year. Located about 10km away from Cau Da port, Hon Mun coral reef has become an attractive diving spot for Vietnamese and international divers.
"Just dive at a depth of 10m, you can admire the wonderful landscape of Hon Mun aquarium, from coral reefs to diverse sea creatures," Trung said.
Reef fish are often mesmerizingly colorful, but some species also develop spines to defend themselves and challenge predators, such as the lionfish.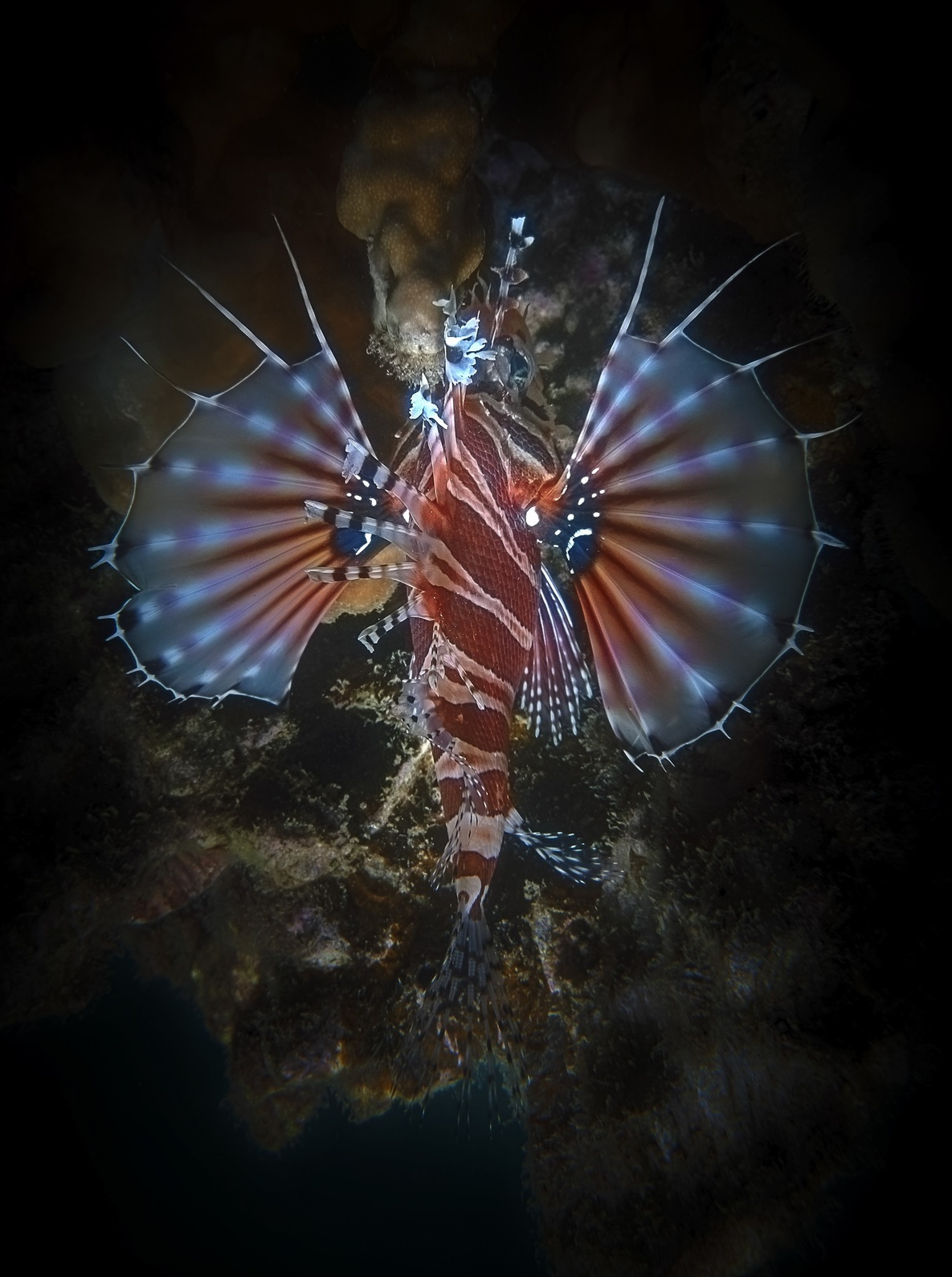 A lionfish. The large pectoral fins of this fish are like wings on their backs. The fish hunt for food by slowly swimming close to its bewildered prey and stabbing them with its spikes. (Photo: VN Express)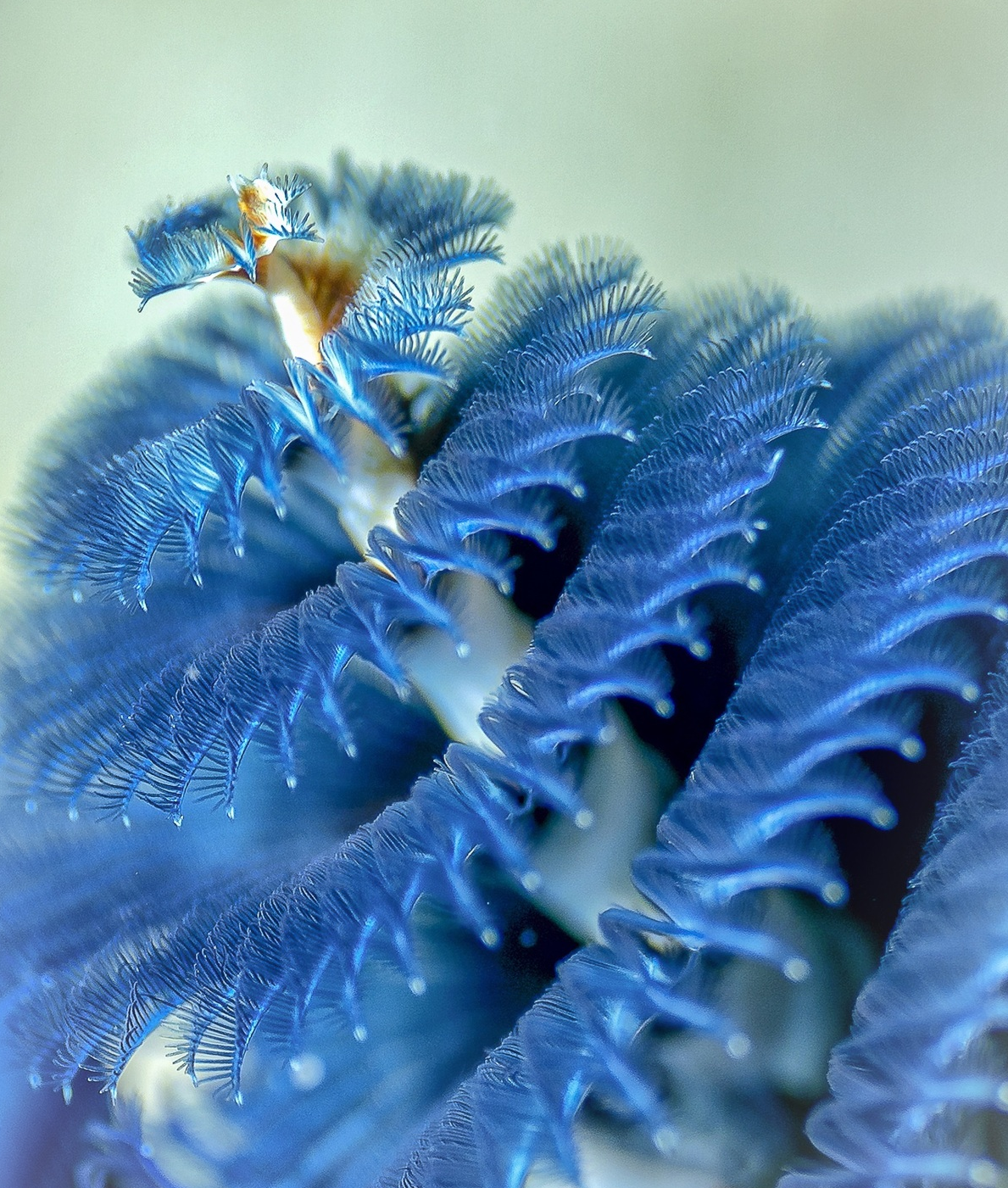 The sea worm looks like a blue Christmas tree (Photo: VN Express)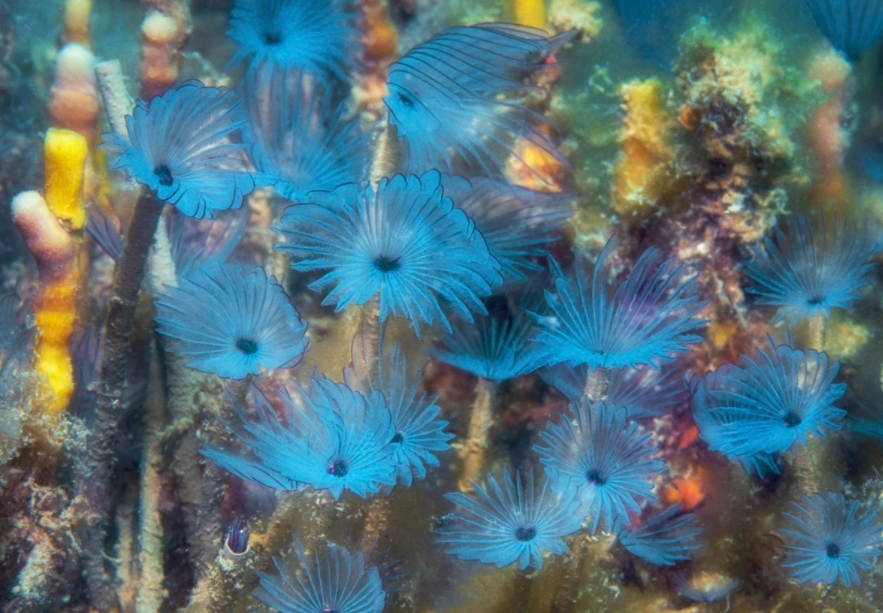 A unique form of sea creature with a radiating blue tail (Photo: VN Express)
Trung said that to take a beautiful and realistic photo underwater, the photographer must have good diving skills, a good camera, a set of waterproof equipment, a specialized lens for taking panoramas or macros, and a specialized light.
In addition, the photographer also noted: "Shooting undersea is not easy, divers must have a good underwater balance to adjust the body and have a good shooting angle."
The photographer shared that when diving at Hon Mun at a depth of 8-12 m, in addition to the above creatures, there are many other interesting scenes, such as a grouper weighing 7-8 kg, a 3-4-meter eel huge schools of anchovies.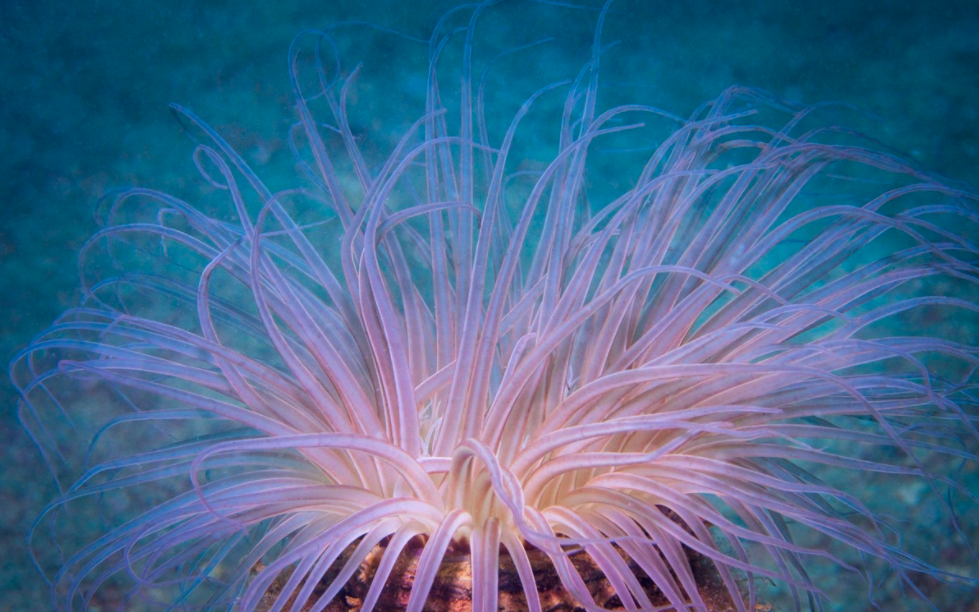 A species of sea anemone that lives on the reef. (Photo: VN Express)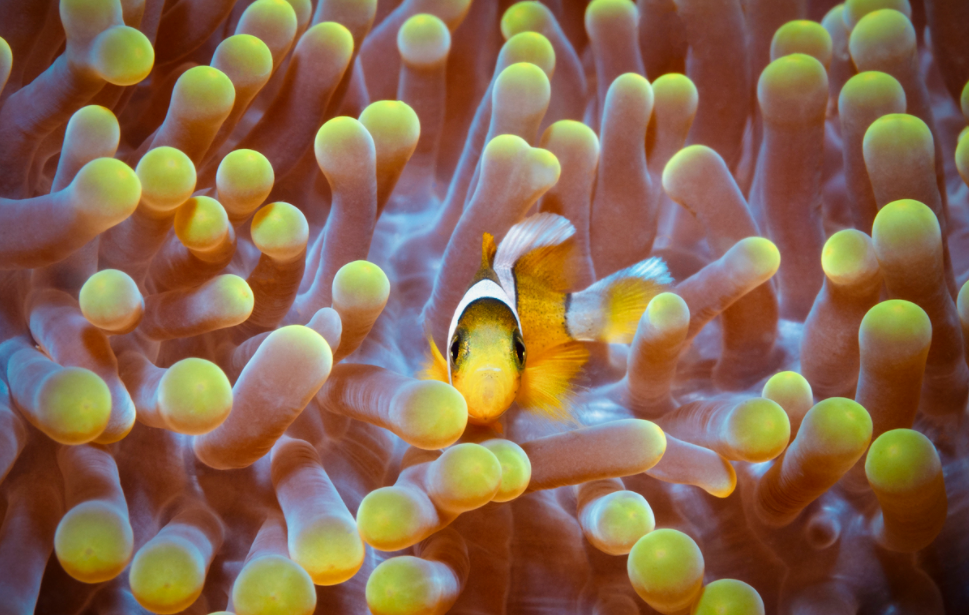 The clownfish's body is covered with a protective mucus layer, so it is not poisoned by the anemone's venom. In return, the anemone receives leftover food from the clownfish. (Photo: VN Express)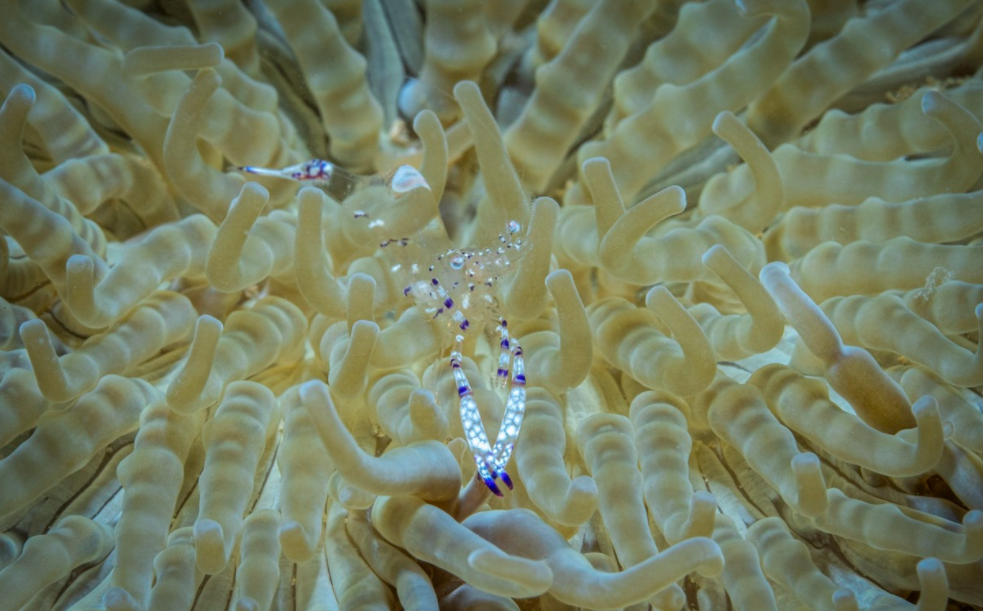 A shrimp hides safely in the milky white reef. (Photo: VN Express)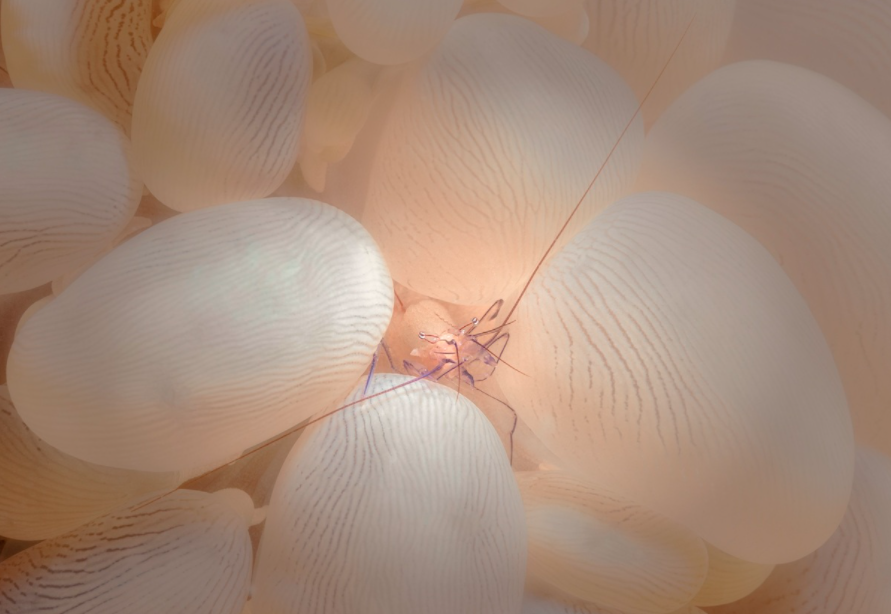 Small shrimp and bubble coral. (Photo: VN Express)