Five Romantic Tourist Destinations Too See On Valentine's Day
Chocolate, gifts, and a lovely dinner have been the traditional Valentine's Day for years, but it has changed recently. Many couples add more "spices" into their love by enjoying a perfect trip to one of these most romantic destinations to see at this special time.
Valentine's Day (February 14) is the time for couples to cherish and appreciate their relationship through cards, red roses, and pretty gifts, but for some, taking your loved ones out for a romantic trip and making meaningful memories is more ideal to spend this day.
This year, Booking.com shared its list of the most romantic spots in Vietnam for the love birds and tourists who wish to travel during Valentine's Day, and enjoy your best moments with your soulmates.
Some numerous activities and destinations are suitable for each couple's lifestyle to choose from. From a peaceful relaxing journey in the heart of charming Hanoi to an adventure in Sapa's mountainous areas, there will always be a place for you and your loved one. Let's do something creative and different this sweet Valentine's Day, and impress your other half with a romantic getaway.
Dalat – The rolling hills for romantic couples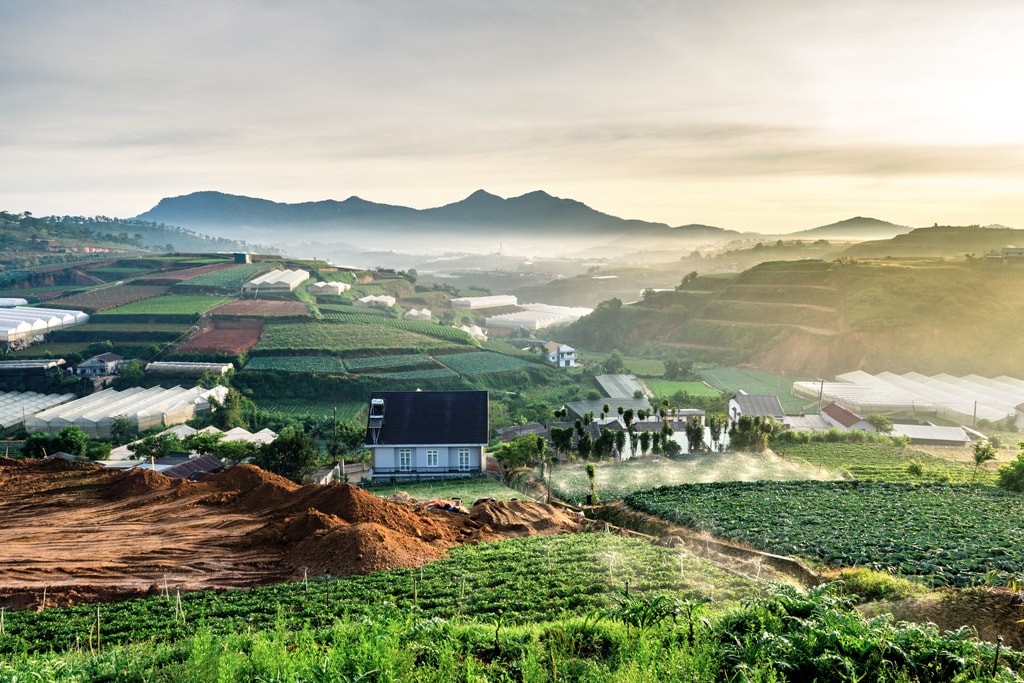 Photo: Shutterstock
If you and your loved ones have the same interests in discovering and taking Instagram "check-in", there are no suitable places than Dalat, which is in the top list of the most romantic destinations voted by visitors on Booking.com.
"The world of thousand flowers" never ceases to charm every couple setting foot here for the first time, with its peaceful life, fairytale-like natural scenery, and the cool weather all year round.
The Love Valley is considered a heavenly spot for couples. On this Valentine's Day, you can walk together along the hills, holding hands and enjoying the chilling wind while giving each other sweet kisses.
Some of the best activities that couples can enjoy are riding on a swan boat on Xuan Huong Lake, visiting the mesmerizing waterfalls such as Pongour or Prenn, or just simply having a hot cup of coffee together while listening to classical music.
Hanoi – The perfect getaway for couples with opposite interests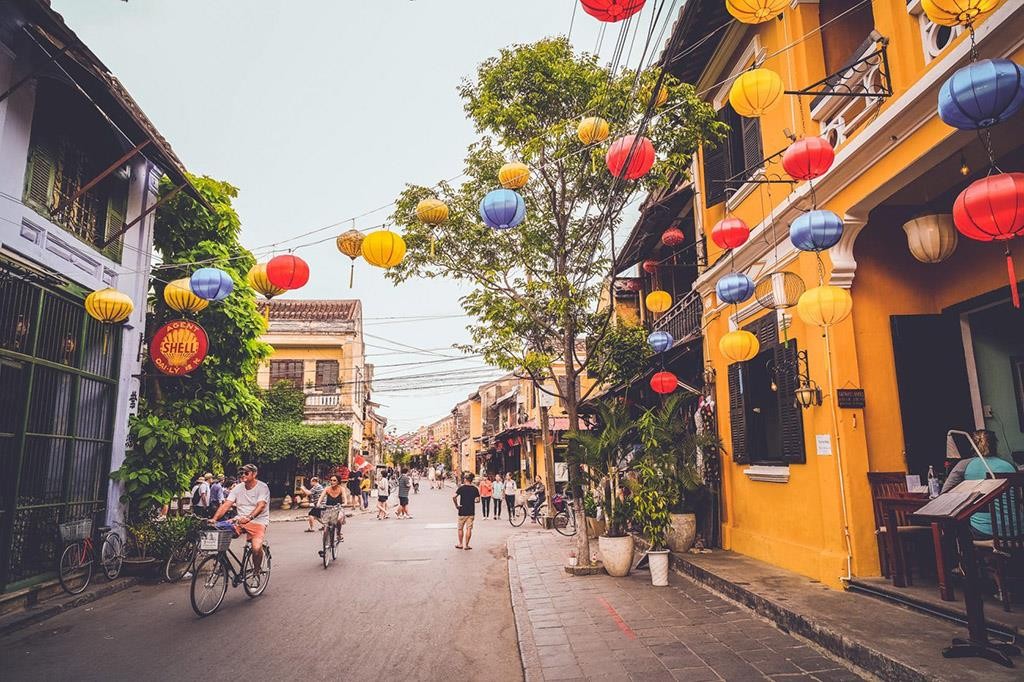 Photo: Vietravel
The beauty of Hanoi lies in the mix between traditional and modern times. If you and your loved one are the types of couples who have opposite interests, then Hanoi is the perfect destination for wonderful spots and cultural exploration.
If you are the "old soul" type, you can explore countless French colonial architectures, walk for hours around Ho Chi Minh Mausoleum, or visit beautiful Hoan Kiem Lake.
And if your other half is a fan of modern style, you can choose Ho Tay Lake as your perfect place to spend a peaceful Valentine's Day. Nothing is better than holding hands and wandering around the lake for hours, drinking beers, and ending the day with a delicious dinner in one of the luxury restaurants of Hanoi. This can be a creative idea for you to cherish the love you have with your soulmate.
Sapa – The cloudy heaven for dreamy souls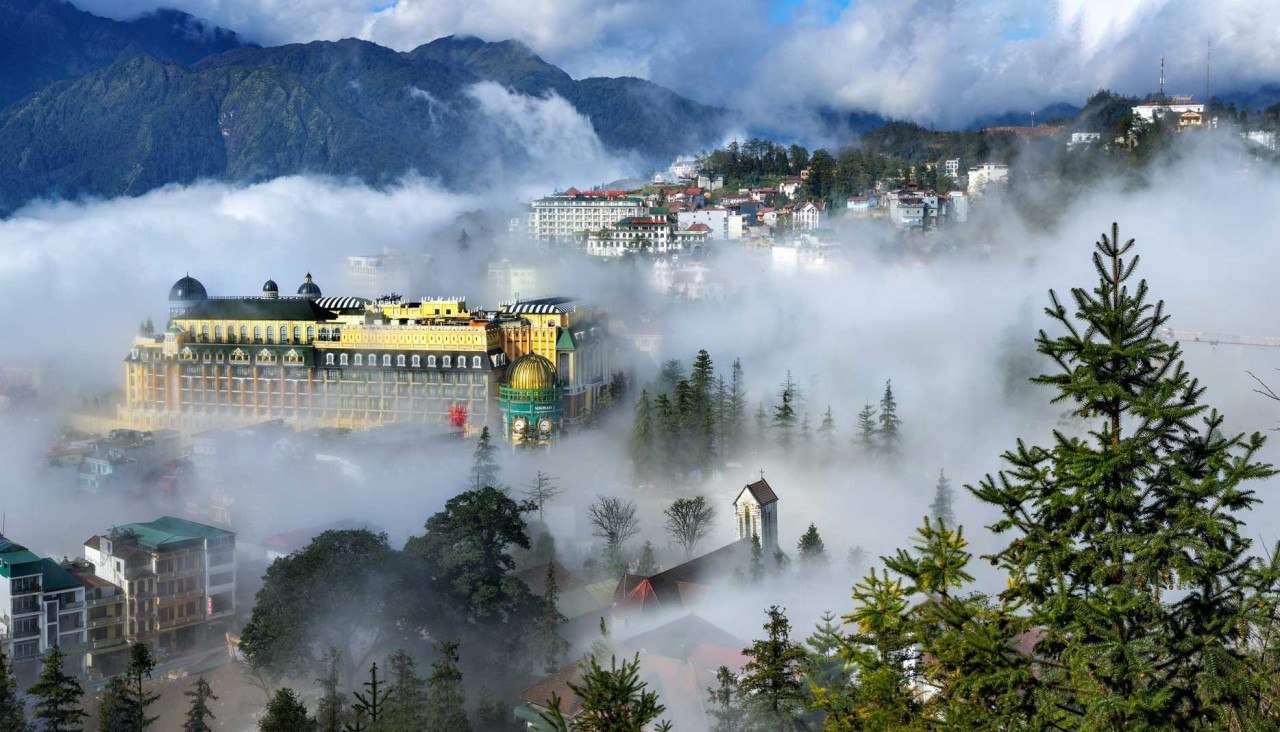 Photo: Vietnamnet
Walking through the green fields or climbing the high mountains might not be an ideal plan for a romantic relaxing trip, but for some couples who are seeking thrilling adventures and still want to enjoy the beautiful scenery, Sapa has everything you can ask for.
Sapa is not only majestic but is also considered "the most romantic destinations in Vietnam", which Cong Troi is one of the best spots that attract the most tourists for its unique features.
On your way to the peak, you will get a chance to witness the terrific scenery of Hoang Lien Son mountain and Thac Bac (Silver Waterfall) surrounded by mist. Do not forget to take plenty of pictures once you reach Cong Troi peak, so one day you can go over these wonderful memories again with your loved one.
Hoi An – Where the quiet souls meet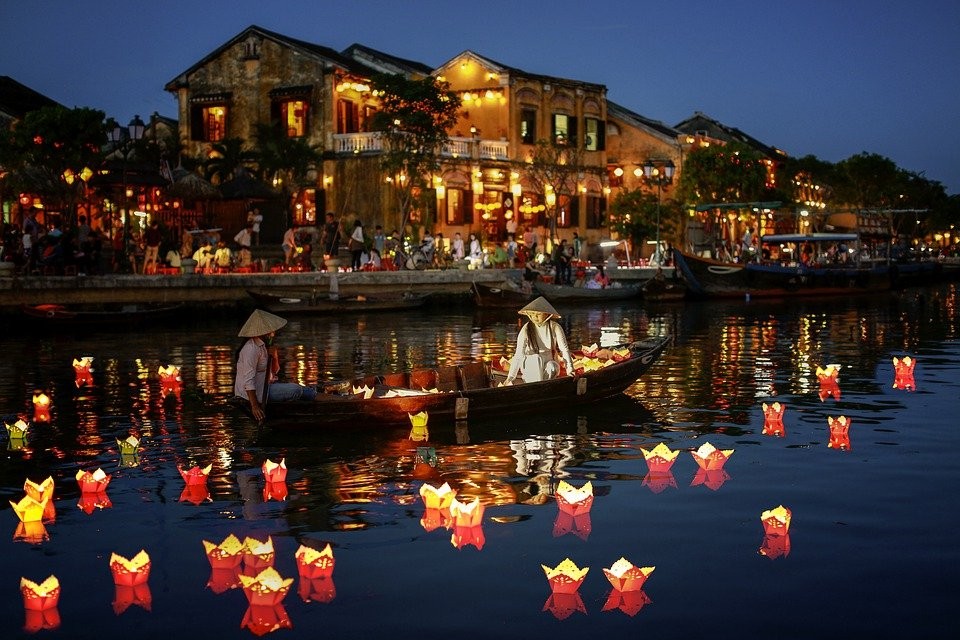 Photo: Pixabay
Hoi An, with its peaceful and tranquil atmosphere, is an irresistible attraction for couples who wish for a relaxing trip.
Coming to this place, you will be amazed by many beautiful cultural scenes, dreamy streets with colorful lanterns, and several well-preserved architectural sites. You will a chance to visit Hoi An Ancient Town by cyclo or ride a boat on the romantic Hoai River, watching the lanterns with your soulmates.
Taking time away from the bustling life of the city and emerging yourselves among the tranquility of Hoi An will be the greatest memories of you and your loved ones for years to come.
Da Nang – An "all-in-one" paradise for couples who love to experience everything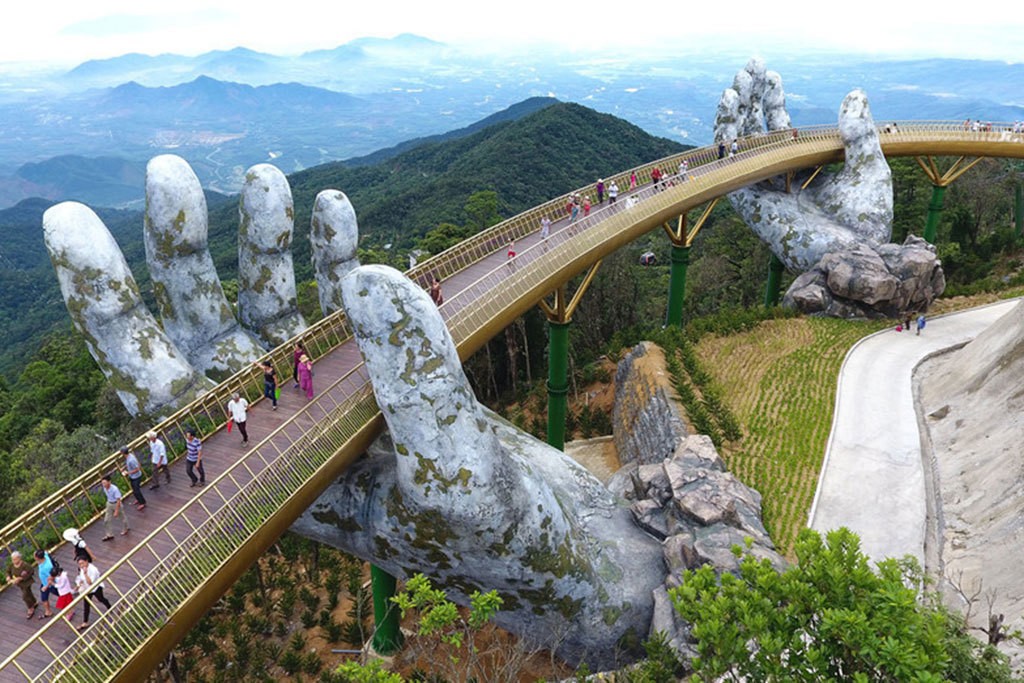 Photo: Timeout
If you and your loved one can not decide to whether enjoy a relaxing trip or experience something exciting, then Da Nang would be a perfect solution for you. Surrounded by sandy beaches and located near the Buddhist pagodas and caves of the Marble Mountains, the once small town of Da Nang is a growing, bustling port city lying halfway between Hanoi in the north and Ho Chi Minh City (formerly Saigon) in the south.
As the third-largest city in Vietnam, Da Nang is a great place to visit in its own right and not just as a stopping point to nearby attractions such as Hue Imperial City, Hoi An Ancient Town, My Son Sanctuary, and Phong Nha – Ke Bang National Park.
Whether you and your lover love climbing or relaxing on the beach, you can experience it all in Da Nang.