Focus on building an extensive, practical and effective network of friends
That is one of the key tasks set by the Vietnam Union of Friendship Organizations (VUFO) in the sixth term, according to VUFO President Nguyen Phuong Nga in a recent interview with the Vietnam Times.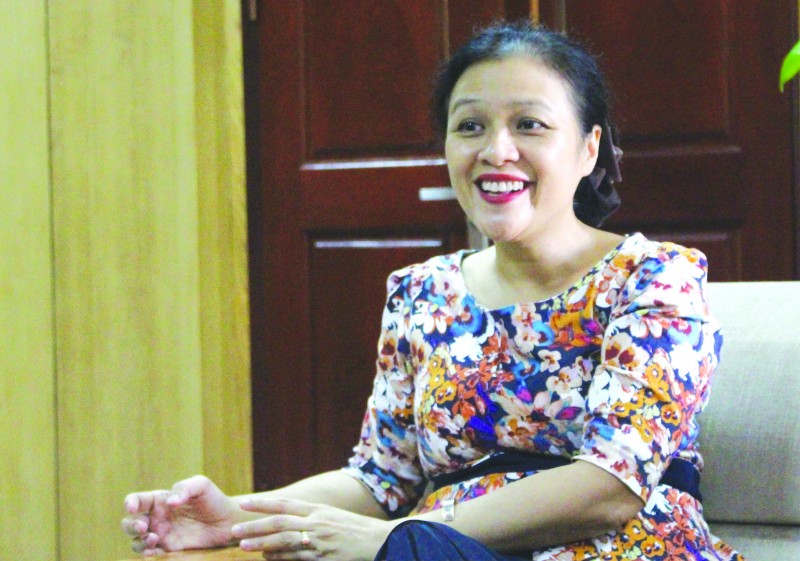 VUFO President Nguyen Phuong Nga
Could you please share with us, in order to accomplish robust innovation in professional activities in the next term, VUFO will innovate which areas? And how that would be done?
There are many aspects that need us to put in efforts to innovate. First of all, it is the content of work. People-to-people diplomacy activities can now be carried out in many fields of culture, economics, social affairs and education. Innovation, that is, we have to link these activities with specific goals so that they could bring practical effects to the development of the country as well as each locality. It means that in every foreign affairs activity, there is always a need to enlist the support of development, promote cooperation between the people, mobilize resources, technology to meet the interests of our people as well as those in other countries.
Next, innovation in our work methods can be understood that we need to expand the team involving in people-to-people diplomacy. These activities must be jointly conducted by different social classes so that they would become widespread, vibrant and practical.
Besides, various concepts, methods and operational skills also need to be updated and renewed.
In your opinion, what is the biggest challenge facing VUFO in the next tenure?
That is human resources. At present, many officials working in the field of foreign affairs are of the older generation or have retired. People-to-people diplomacy requires high-quality human resources. In addition to enthusiasm, they need to possess knowledge in foreign affairs, foreign languages and many other skills in the modern time. Our current personnels have not met these requirements yet. To overcome this challenge, we need to vigorously renew our organization and manpower in the coming term.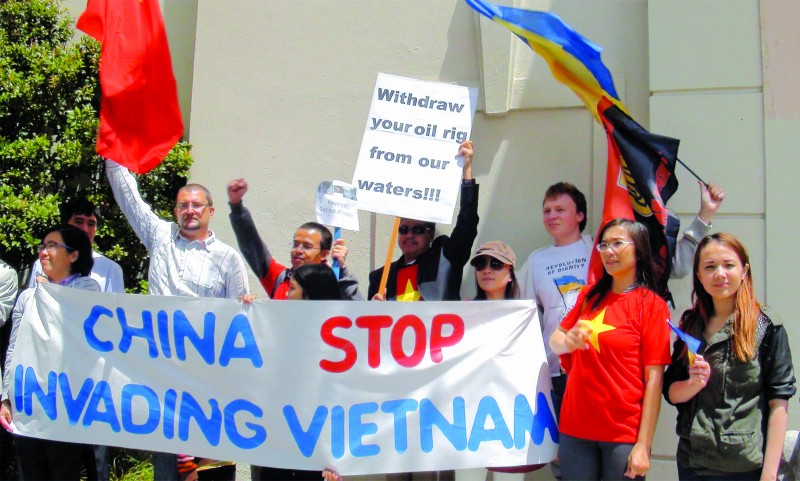 Vietnamese citizens and international friends protest in San Francisco, California, USA to defend justice in the BienDong (East Sea). Photo: Hoang Thi Vinh
What are the most important tasks of VUFO in the next term?
There are a number of important tasks listed in our development plan. Here, I would like to mention two key tasks.
The first one is to build an extensive, practical and effective network of friends. The first priority is friends in neighbor countries and those in the same region, second is strategic partners and traditional friends. Besides, we need to expand other partners, diversify social forces in our network of friends.
The second task is to rearrange the organizational structure of the standing authority; review, supplement, amend and promulgate internal regulations to ensure publicity, transparency and efficiency in matters related to personnel work and human training.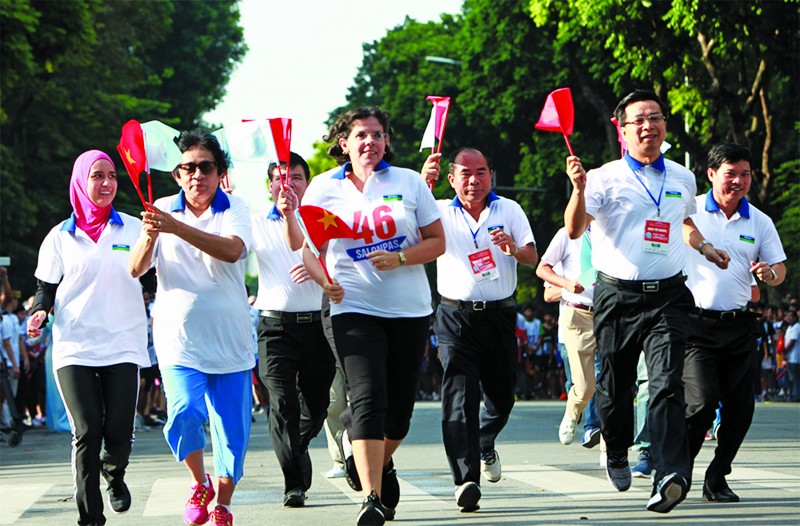 International friends participated in Running for Peace 2018 in Hanoi
What are the most breakthrough and focused solutions to be implemented during this term?
We have 7 groups of solutions presented in the political report and approved by the Presidium. I only emphasized that all these solutions are implemented in accordance with Directive 38 of the Party Central Committee's Secretary on continuing innovation, promoting the role and improving the quality and effectiveness of VUFO's activities in the new situation.
The first thing will be to review VUFO's network of friends and partners. At the same time, analyzing, evaluating and having specific plans for each group to approach, mobilize and cooperate with them properly. Similarly, we also apply this to member organizations to help them work more effectively.
The next step is making plan to expand our friend network. We must actively gather other social forces to participate in people-to-people diplomacy, especially the young force. We expect that in the new term, VUFO will become a truly effective organization, and deserve to be a core unit in the country's people-to-people diplomacy field.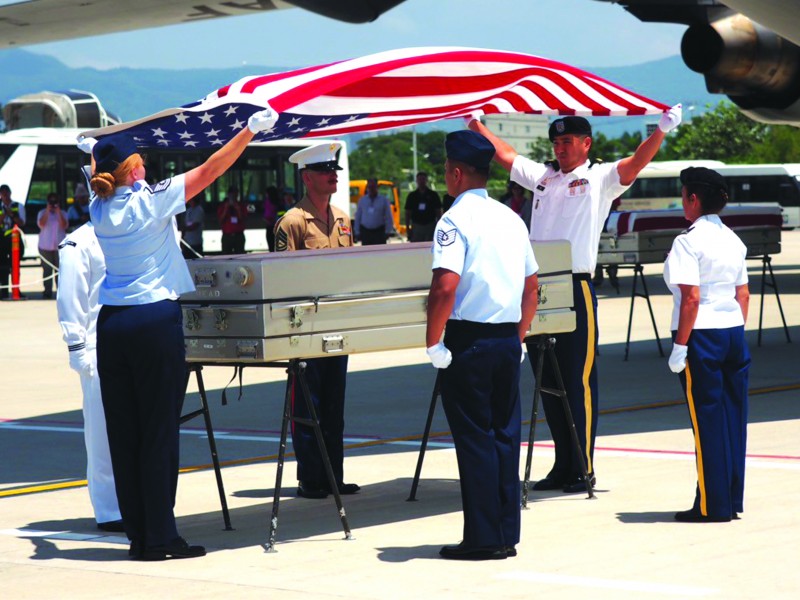 Repatriation of remains of U.S. soldiers
"At present, the cohesion between the Central Union and local unions is still not close and in-sync. Therefore, we need to simultaneously streamline the organizational structures, strengthen the cohesion and coordination of member organizations and central agencies to consolidate the comprehensive power of the whole system." (VUFO President Nguyen Phuong Nga).
Solutions to innovate and improve the effectiveness of VUFO's work:
Firstly, continue to consolidate, expand and develop the network of friends and international partners in an in-depth manner; actively participate in important multilateral institutions. Secondly, enhance and improve the effectiveness of foreign non-governmental organizations work. Thirdly, improve the quality of research, advice and external information. Fourthly, strengthen and develop a robust VUFO.