Four Unique Delicacies of Lai Chau
Lai Chau not only captivates visitors with its poetic and majestic scenery but also thanks to its simple but unforgettable cuisine.
Armpit pork and grilled meat
In the Northwest highlands, pork dishes always attract many tourists, Lai Chau is no exception. Cattle here is raised naturally, making the meat firmer and tastier.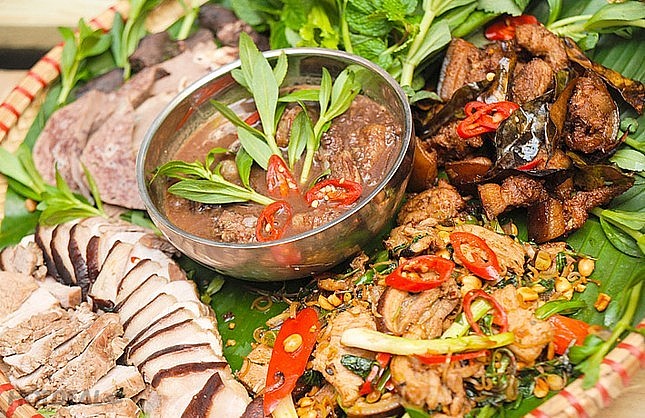 Photo: Hoahoctro.tienphong.vn
The armpit pig is a breed of pig that people let loose in the forest to feed themselves. Each one usually weighs between ten to fifteen kilograms. They can be cooked in many ways such as baking, steaming, or stewing.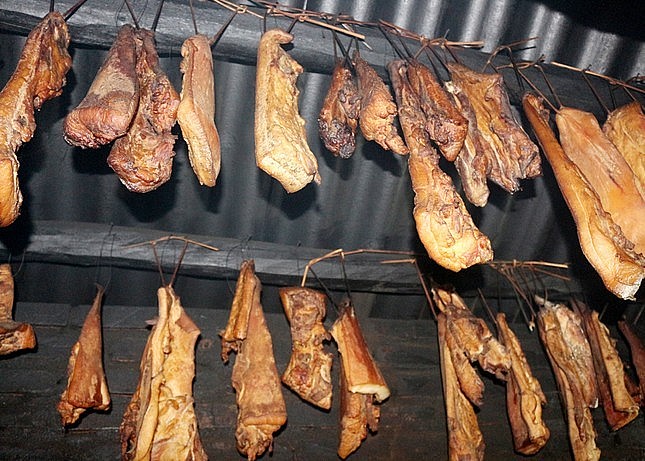 Photo: Hoahoctro.tienphong.vn
Grilled meat is not only a dish that tourists should enjoy when they come to Lai Chau, but it can also be a special gift for their relatives and friends. This meat dish is made with typical spices of the Northwest mountains, so it has its own unique flavor and features.
The meat is hung on people's stoves, using the heat of the fire from burning wood to make it firm. When needed, they just need to take it down and heat it over the fire until the meat is tender.
Purple sticky rice
Purple sticky rice is a traditional dish of the Lai Chau people. Sticky rice is made from glutinous rice with large grains. The purple color of this dish comes from a special type of leaf. This plant, in addition to being used to make sticky rice, can also be used to treat intestinal diseases and improve health. It can be stored in a wooden pot. When cooked, sticky rice will be soft, and fragrant and will not stick to the pot.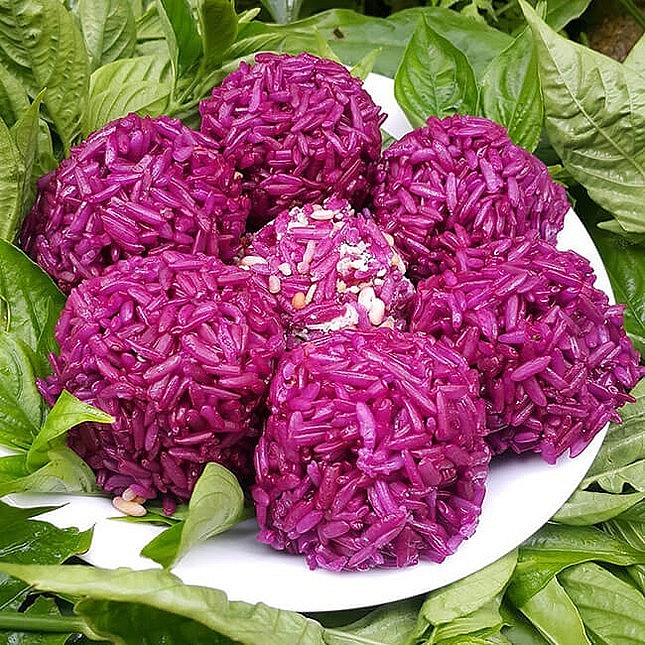 Photo: Hoahoctro.tienphong.vn
Lam Nho
When people come to Lai Chau, they should not miss the Lam Nho dish. This is a unique dish with the quintessence of Lai Chau. The main ingredient of this dish is grilled buffalo meat or beef. The meat is thinly sliced and mixed with spices such as chili, garlic, ginger, eggplant, and squash. It is then put into a bamboo tube and baked until it becomes tender. The name Lam means grilled and Nho means tender, giving the dish a quite appetizing name.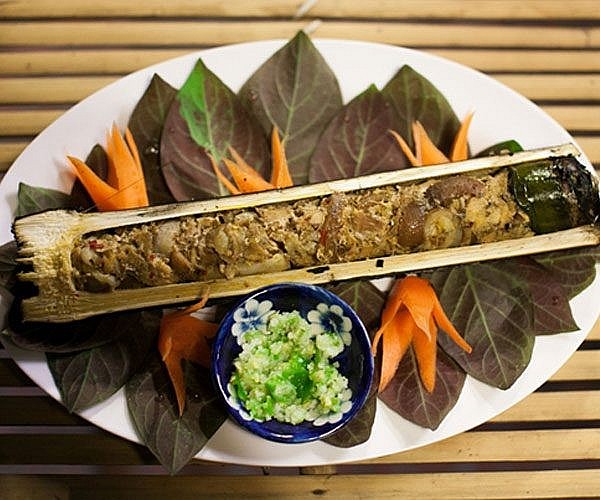 Photo: Chaluahailua
Ashen goby
This dish is made from a fish species in the Tung Lam stream that is said to have a more delicious and chewy taste. After seasoning, the fish is wrapped in moss and buried in hot ash. The dish looks simple, but the process of marinating, burying, and flipping the fish in the ash is sophisticated. Diners will feel the rich, aromatic taste of fish mixed with leaves and spices typical of the Northwest mountains.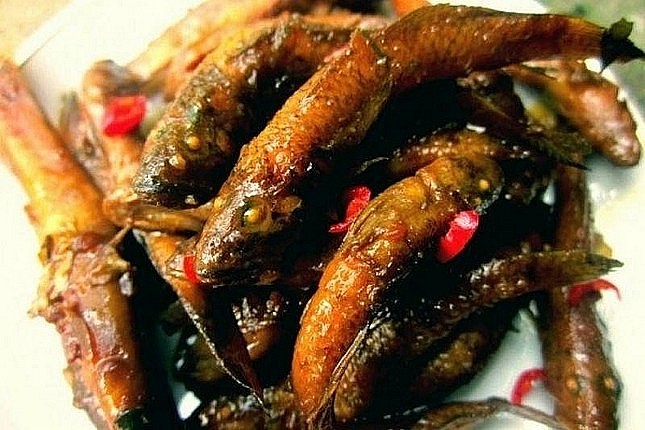 Photo: Hoahoctro.tienphong.vn
Nestled in the midst of sloping mountains and plateaus, Lai Chau is a quaint town with monumental government buildings. This town offers visitors an opportunity to immerse themselves in the mystic scenery of the Vietnamese countryside. In addition, they can learn about the locals, go trekking, or backpacking or just kick back and relax with a book and some local coffee.
Nature has endowed Lai Chau province with impressive physical features like Pu Sam Cap cave, Gia Khau cave, and Phieng Phat hot spring.
Lai Chau province has eleven community tourism hamlets that follow five national community-tourism models, those are San Thang in Lai Chau city, Sin Suoi Ho, Vang Pheo in Phong Tho district, and Hon and Si Thau Chai in Tam Duong district.