Hanoi to ensure tourist safety amid Covid-19 pandemic during National Day holiday
Tourist establishments in Hanoi wil be responsible for reinforcing anti-coronavirus measures during National Day holiday.
According to VOV News, tourist establishments, companies, organizations and individuals in Hanoi have been requested to ensure a safe tourist environment and improve measures to prevent and control Covid-19 during the National Day holiday (September 2).
The Hanoi Department of Tourism has requested tour operators to regularly monitor, update information & guidance of relevant authorities on Covid-19 prevention and control; communicate and advise people not to travel to pandemic-hit areas.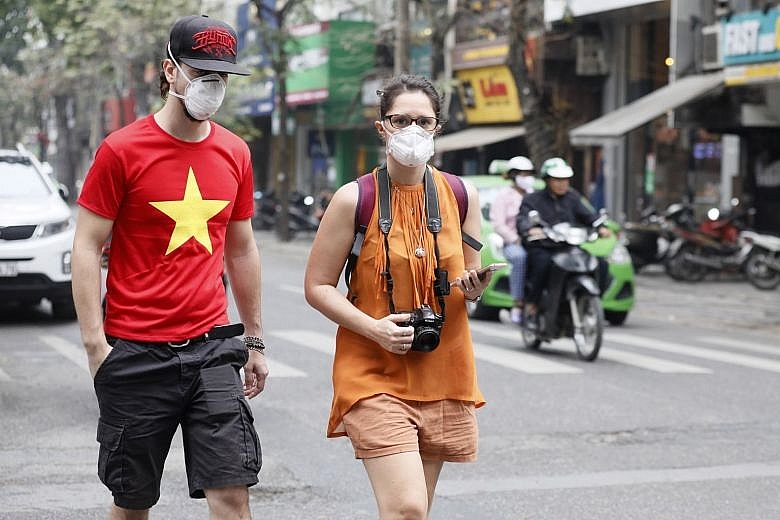 Foreign tourists wearing face masks walk in Hanoi, Vietnam, March 12, 2020.PHOTO: EPA-EFE
Hanoi also requires tourism businesses to proactively implement Covid-19 prevention and control measures for customers and employees, strictly comply with the regulations and advisories of the Ministry of Health and relevant authorities to ensure the prevention and control of Covid-19.
Tourist attractions must actively coordinate with travel agencies and tourist transport businesses to regulate tour groups so as to avoid large gatherings, comply with regulations on keeping a safe distance and check guests' body temperature.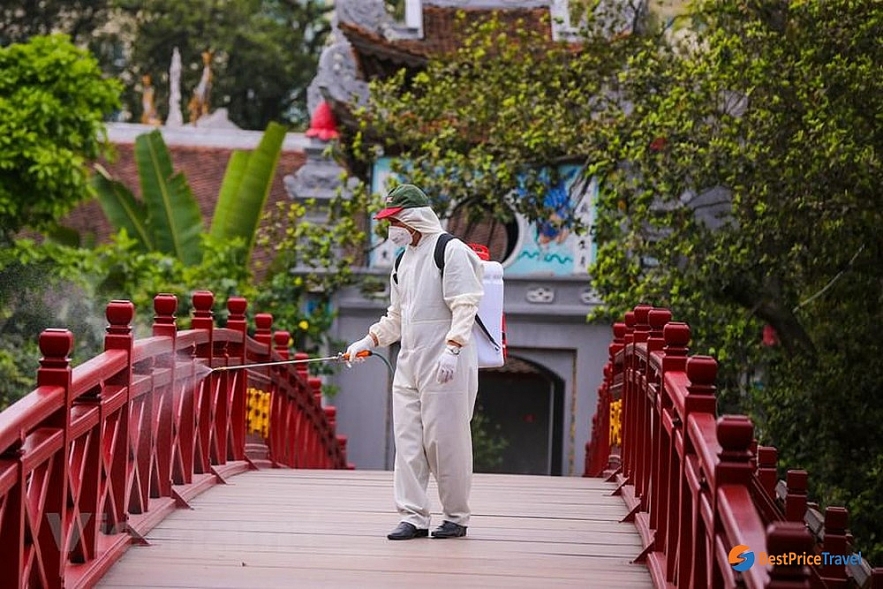 Photo: Best Price Travel.
If cases of suspected infection are detected, it is necessary to actively coordinate with local health facilities to implement quarantine in accordance with the procedures and instructions of the Ministry of Health.
Travel service providers are asked to suspend tour programs to and from locations affected by the pandemic. The means of passenger transport must be cleaned and disinfected in accordance with the regulations. Drivers and passengers must wear a face mask, Hanoi Times reported.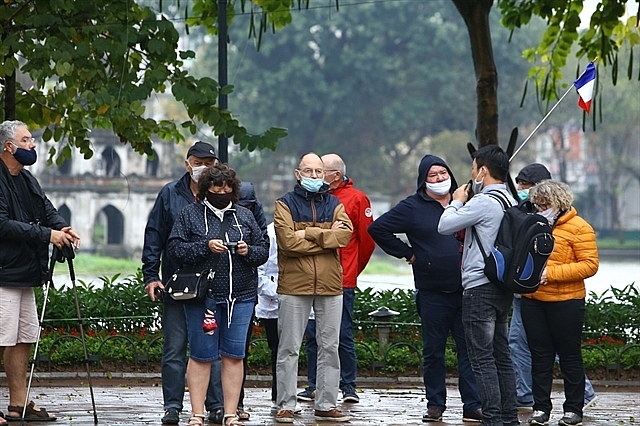 Tourists wear face masks while traveling around Hà Nội. VNA/VNS Photo Minh Quyết
For accommodation establishments, the Hanoi Department of Tourism requires them to strictly enforce the online medical declaration declaration for guests and report daily to the authorities for monitoring.
The hotels, which have been approved by the city People's Committee as concentrated isolation areas, must work closely with the local authorities, health agencies and relevant units in the city to strengthen the prevention and combat against the pandemic, strictly implement the regulations on the prevention and control of Covid-19.
Foreign tourists wear protective masks while traveling on three-wheel cycles along streets in Hanoi, Vietnam, March 17, 2020. Photo: VOA News
Eateries and bars in the city need to fully comply with preventive measures such as: keeping customers at least one meter away from each other, checking their body temperature, giving them hand sanitizer, and staff must wear face masks.
Travel
With more than 40 countries, it is clear that no one can summarize Asia in a few short lines. Among the best and most beautiful destinations in Asia voted by CNN, Da Lat City and Lan Ha Bay in Vietnam are called the "hidden gems" that are worth discovering.
June 06, 2023 | 07:19
Travel
The Saigon Central Post Office (Ho Chi Minh City) landed second place in the list of 11 most beautiful post offices in the world, announced by American architectural magazine Architectural Digest.
June 05, 2023 | 22:04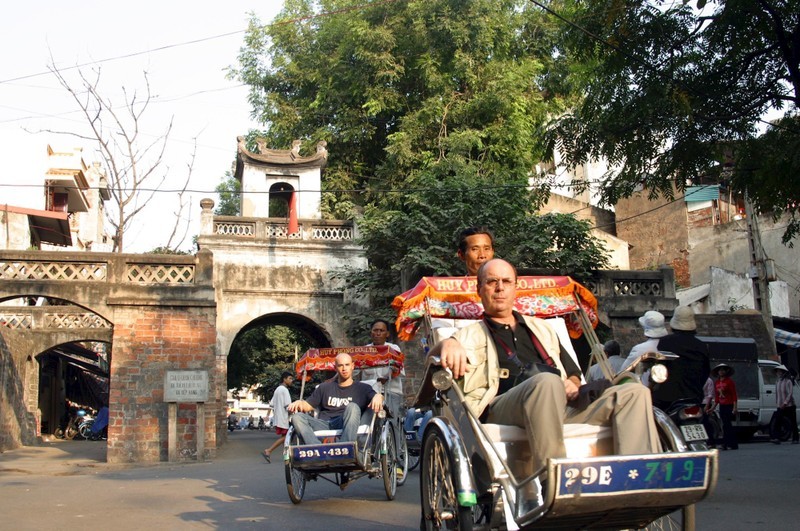 Travel
One of the top choices of British travellers is
Vietnam
with its diverse natural beauty, said The Independent, a British online newspaper.
June 05, 2023 | 09:31
Travel
The US's travel website Travel Off Path has called the Ho Tram beach tourism area "the perfect getaway for those looking to unwind and escape the hustle and bustle of the big city, if only for a long weekend."
June 04, 2023 | 19:53