Ho Chi Minh City Among Top 10 Best Tourist Destinations In Southeast Asia
Recently, Hopper - a famous travel platform in North America announced the list of the 10 most searched destinations in Southeast Asia by US tourists. Ho Chi Minh City is on this list for its amazing culture and cuisine that is unique to tourists from around the world.
At the beginning of the article, Hopper said that in April, the foreign travel demand of US tourists increased by 10% compared to the lowest point in 2021 when greatly affected by the pandemic. Southeast Asia is accounted for 26% of the total search demand.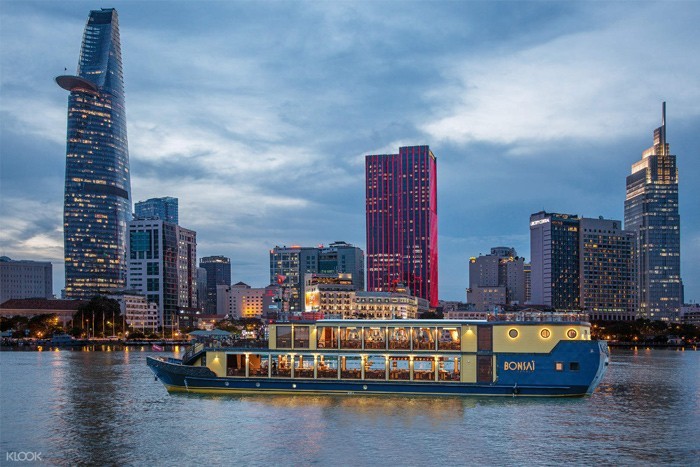 Photo: Klook
Sandwiched neatly between the folksy floating marketplaces of the Mekong Delta and the windswept surfing beaches of Mui Ne, the colonial majesty of Hoi An and the happening resort strips of Nha Trang, Ho Chi Minh City is the perfect place to begin your travels through southern Vietnam! Apparently, it's also one darn popular place to enter Southeast Asia as a whole, with an average of over 1 million people looking for flights into the city's Tan San Nhat International Airport from the United States each month, according to Hopper.
Vibrating with energy, innovation, and traffic – lots of traffic – Ho Chi Minh City, formerly known as Saigon, is the economic heart of Vietnam and the main hub of the southern region. A freewheeling, cosmopolitan metropolis, HCMC's dynamic cityscape draws together old and new Vietnam in the most compact of spaces, representing the city's past as well as its future.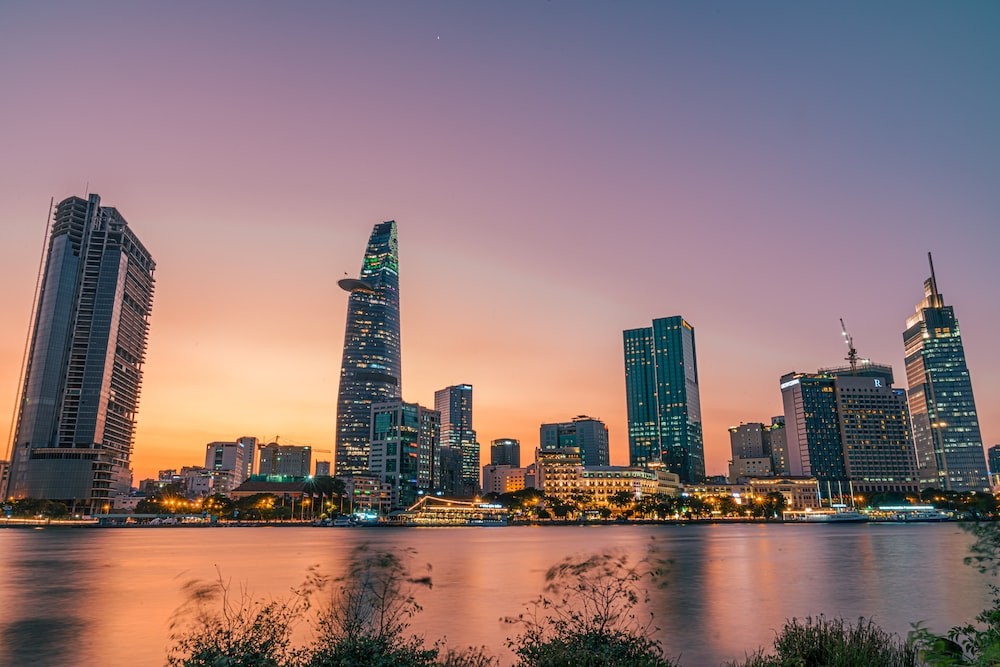 Photo: Unsplash
Ho Chi Minh City locals love to gather around dented metal tables across the city for incredible roadside feasts. Don't miss highlights such as Banh Mi, southern-style savory pancakes (Banh Xeo), and broken rice (Com Tam).
Of all the savory dishes in the city, Banh Mi is the most likely to be tried in Ho Chi Minh City as it is perfect for takeaway while you are busy exploring the city. Banh Mi is basically a baguette with various stuffings inside like Vietnamese pork sausage, char siu, fried egg, and pickled vegetables. It is convenient, cheap, and tasty.
Hu Tieu is originally a Mekong Delta noodle soup. Unlike Pho, Hu Tieu noodles are smaller and a bit harder. Hu Tieu soup is extracted from pork bones and vegetables. An adapted version of Hu Tieu is "Hu Tieu Nam Vang" which has sliced pork, minced pork, shrimp, quail eggs, and delicious soup.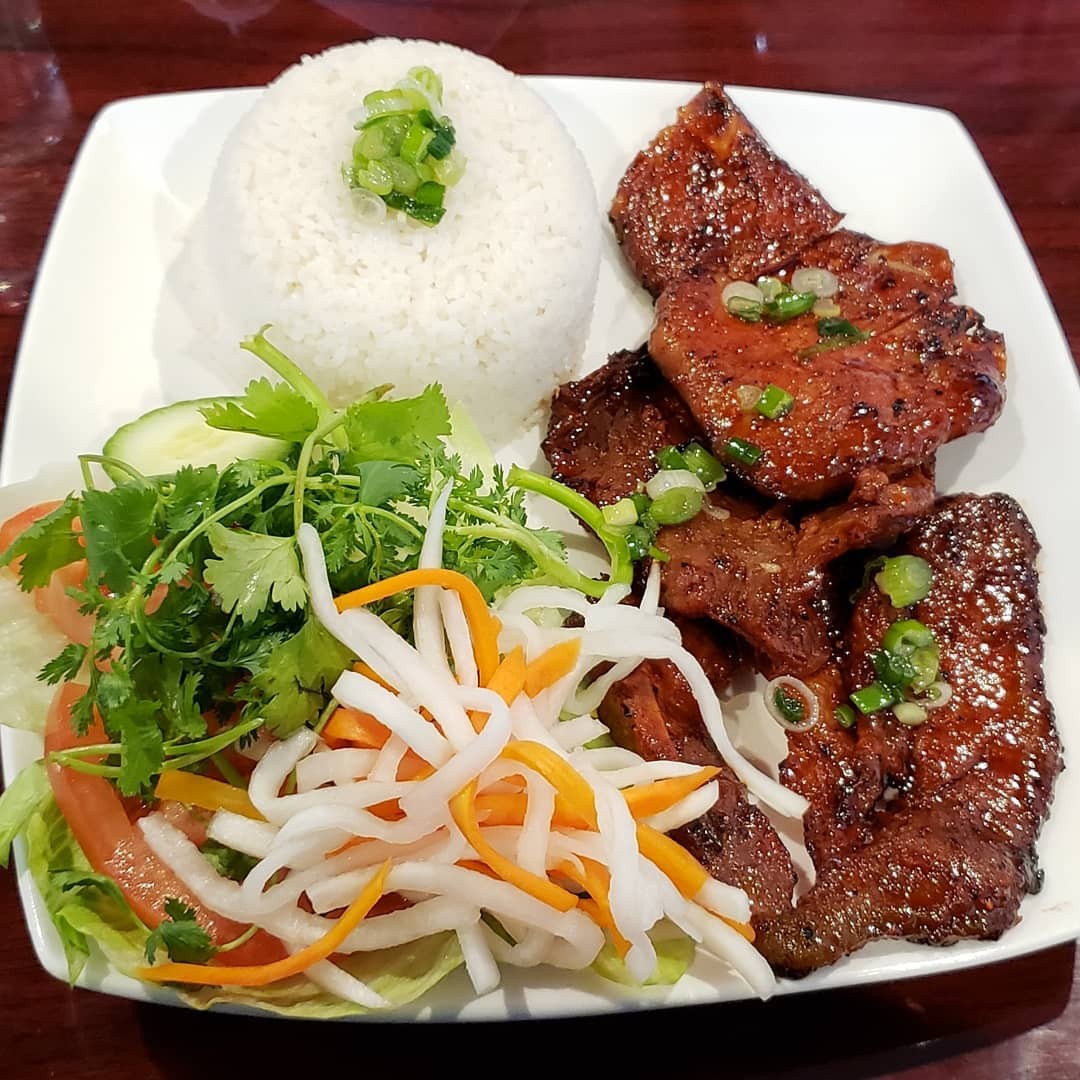 Photo: BestPrice Travel
It is sometimes said that Ho Chi Minh City has no specialty. It is because this city is where people from all parts of the country come to seek jobs and a better living standard and over time, they also bring their local cuisine to this city. However, there is one dish that this city does better than anywhere else and it is Com Tam.
A typical Com Tam of Ho Chi Minh City is a plate of steamed broken rice topped with grilled pork ribs, egg cake, sunny-side-up egg, and shredded pork skin with cucumber, tomato, and pickled carrots to balance the composition. To complete the taste, there is a small bowl of chili and garlic fish sauce served with the rice.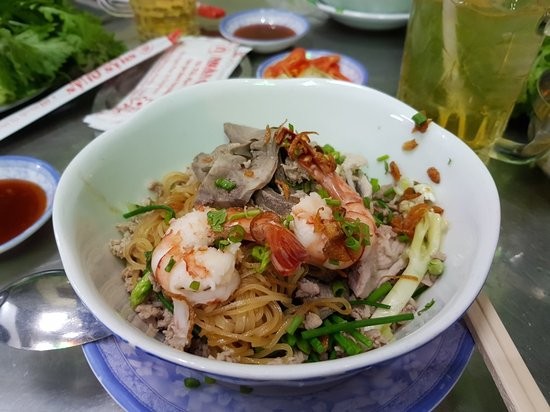 Photo: TripAdvisor
It is divided into two seasons in Ho Chi Minh: dry season and rainy season. Saigon possesses a humid subtropical climate which is characterized by long, hot, and humid summers; and a well-developed monsoon with seasonal rainfall and thunderstorms.
The rainy season normally starts from May to November and is taken over by the dry season from December to April. The highest temperature during the dry season is recorded in April at around 39°C, however, is often cooled down by the intermittent showers. So, even if you travel to Ho Chi Minh City in the hottest month of the year, it still can be bearable enough for you to set out and explore the city.
Ho Chi Minh City has a big collection of 5-star hotels for luxurious holidays. They are located at the prime locations of the city, especially those that remained from the French colonial period, overlooking the Saigon River and continuous flow of traffic.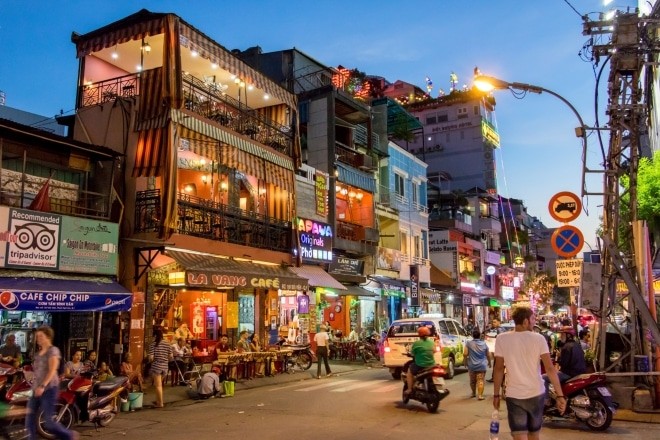 Photo: Accor
In addition to Ho Chi Minh City, 9 Southeast Asian destinations on this list are: Tokyo (Japan), Seoul (Korea), Hyderabad (India), Manila (Philippines), Bangkok (Thailand), Shanghai ( China), Taipei (Taiwan), Hong Kong (China), Delhi (India).