Hunting clouds at 4 tourist check-in destinations in Vietnam's Central Highlands
If you want to admire the floating sea of clouds, you can travel to one of 4 famous destinations in the Central Highlands below.
A sea of clouds is a scene of close together white clouds which undulate like waves stretching to the horizon. It is not easy to catch this sight; therefore, hunting the clouds is the emotional journey of many adventurers.
Not only do you spend a lot of effort and time, but also you need the luck to be able to admire this natural phenomenon. In addition to the northern mountainous provinces, the Central Highlands is the ideal destination for tourists to have "picking cloud" experience with 4 famous places below.
Cau Dat Tea Hill
In the typical cold weather of Da Lat, tourists would have a memorable experience to enjoy the dawn amid with white clouds gently floating. In particular, the top of tea hill is one of the most wonderful destinations to admire the sea of clouds.
About 25 km from the center of Da Lat, Cau Dat Green Tea Hill seems to be one of the most wonderful places for cloudy hunting in the youth. If you want to hunt for clouds, you need to get up early from 4:30 to catch the dawn. Unlike the majestic and breathtaking view in the Northwest mountainous region, the sea of clouds in Da Lat brings a romantic and poetic picture.
At this tea hill, the wooden bridge for rattan hunting is the most popular place to take photos. Besides, you should find out the way to hunt for clouds because the road to the cloud hunting spot is quite challenging.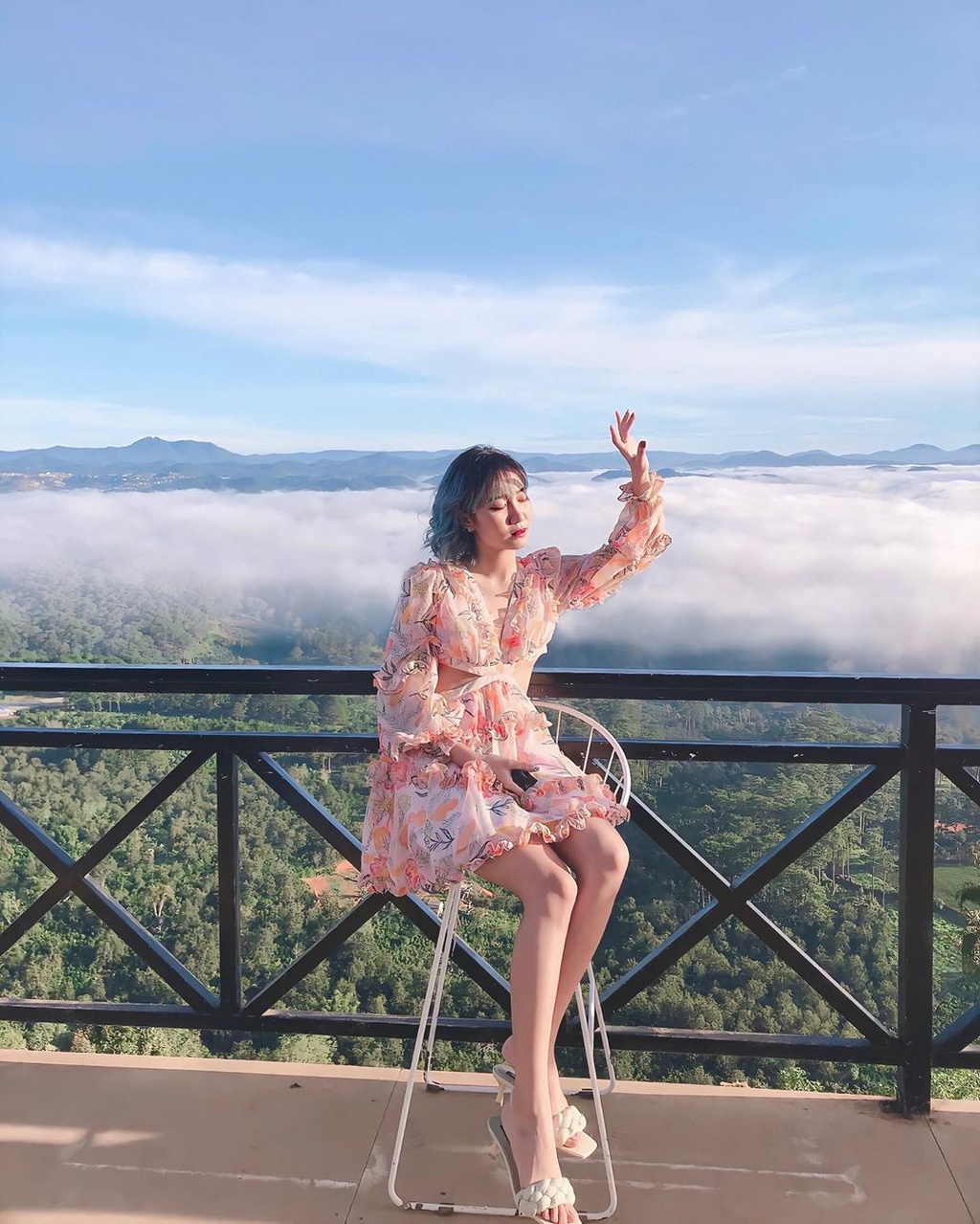 A sea of clouds at Cau Dat Tea Hill usually appears in the sunrise. (Illustractive photo by AP)
Da Phu Hill
Da Phu Hill is about 10-12 km from Dalat city center, and it is considered one of the best spots for hunting beautiful clouds. It is easy to get the top of the hill. You will be immersed in the fresh space and pristine nature.
Da Phu Hill is also an interesting night camping spot for young people to make a fire, roast meat. From 3-4 am in the early morning, you can wake up to see the sky full of stars and watch the city shimmering, then wait for the sea of ​​clouds appearing when the dawn dawns.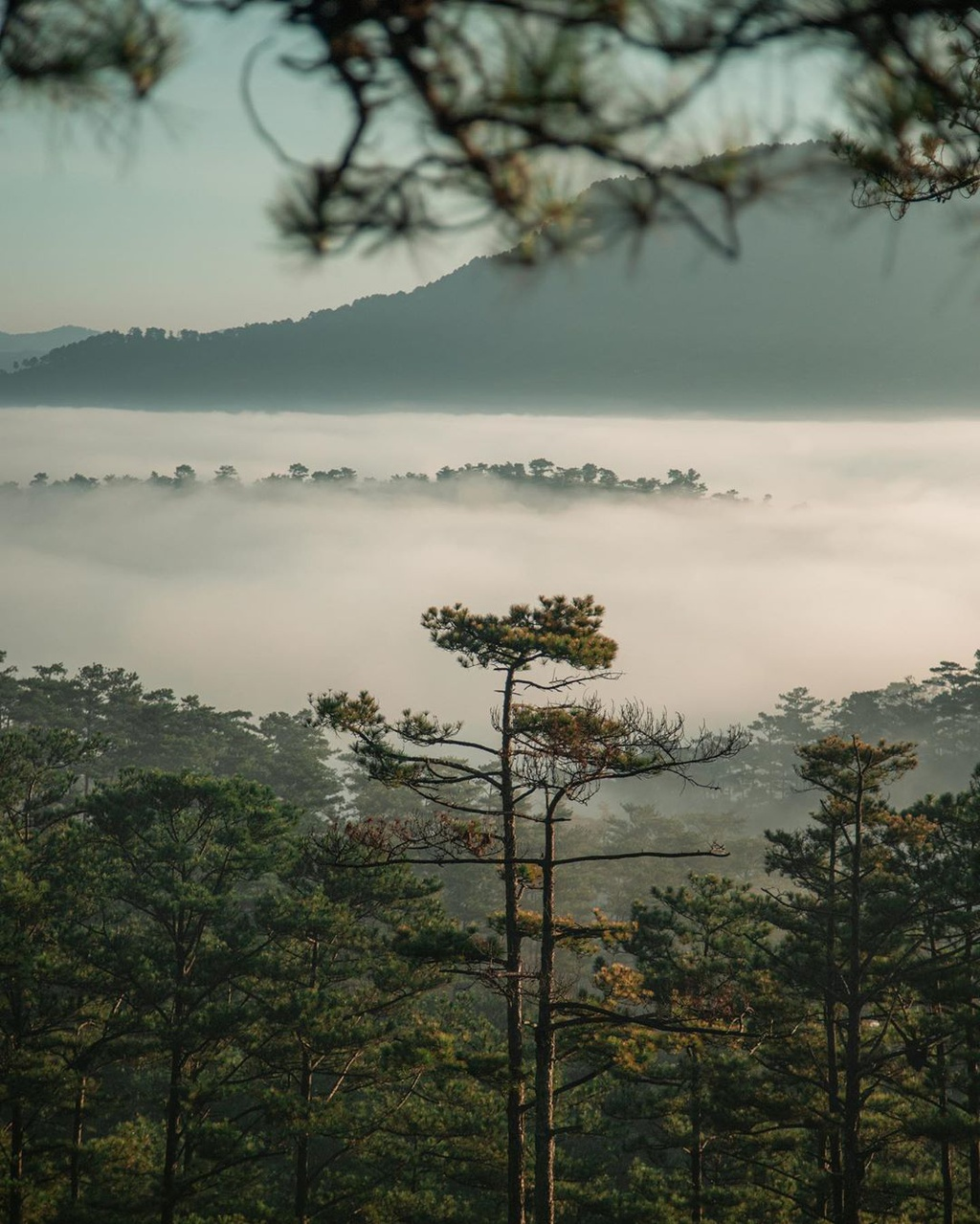 Da Phu Hill is an excellent destination for group of friends to admire the hunting clouds.(Illustractive photo by AP)
Mang Den
In particular, Mang Den is a suitable destination for those who like to experience and explore in the Central Highlands. It is located in Kon Plong district, Kon Tum province. This destination has an altitude of over 1,000 m with a cool climate and frosty all year round.
Furthermore, Mang Den is well-known as the ancient and quiet scenery, which is less affected by tourism. In order to hunt the sea of clouds there in the morning, you have the opportunity to trek Ngoc Le Mountain or cross the passages and watch the clouds flying in the valley.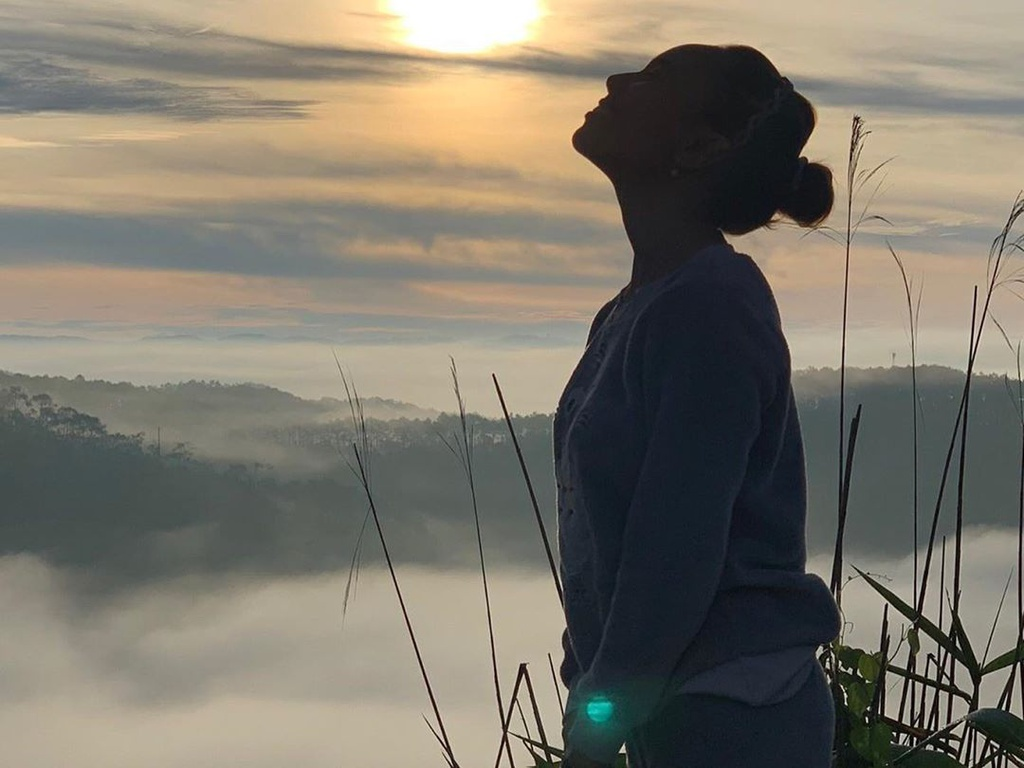 Mang Den is well-known for hunting-clouds destination in Kon Tum. (Illustractive photo by AP)
Chu Yang Lak Peak
Another unpopular destination for cloud hunting is Chu Yang Lak mountain top which is located in Lak district. It is about 50 km from Buon Ma Thuot city (Dak Lak province). Belonging to Chu Yang Sin National Park, Chu Yang Lak mountain is an attractive cloud hunting site for many travelers. To reach the top of a 1,700 m high mountain, you have to climb a pass, wade streams, or climb cliffs to cross a dangerous forest road.
If tourists want to experience the challenging hunting -cloud, you need to have a professional and healthy guide. In particular, you need more luck with the ideal weather in order to overcome the arduous journey and to set up a tent overnight waiting for dawn.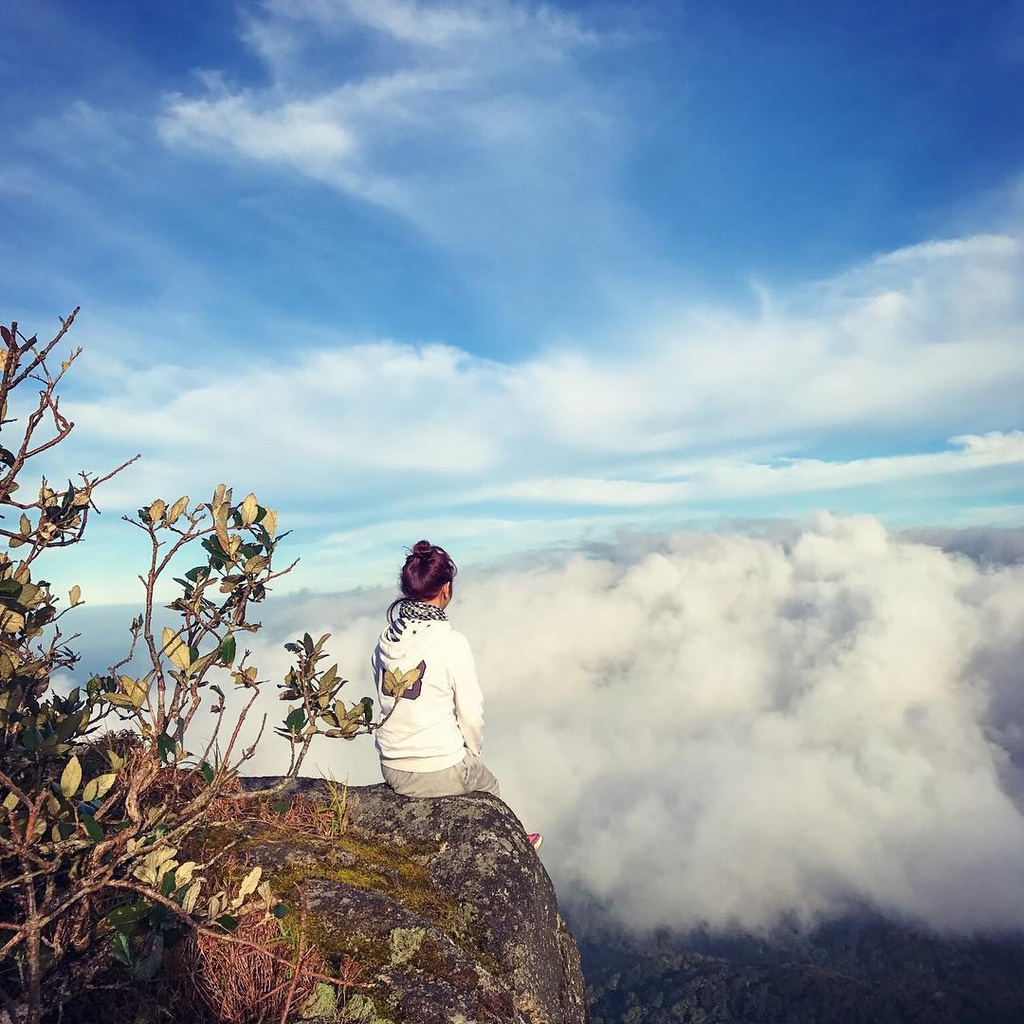 Chu Yang Peak Lak is a challenging destination for travellers. (Illustractive photo by AP)