International Children's Day 2021: History, significance and celebrations in Vietnam
International Children's Day is a commemorative date celebrated annually in honor of children, which is observed in some countries on June 1st. Here's a look into its history, meaning and how it' celebrated in Vietnam.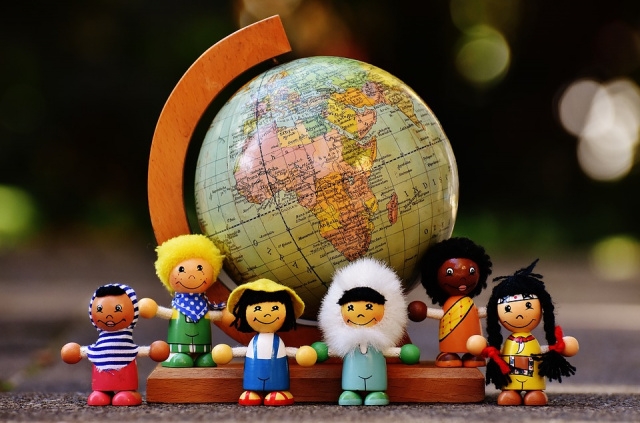 (Photo: Novinite)
History of International Children's Day
The origin of this holiday goes back to 1925 when representatives from different countries met in Geneva, Switzerland to convene the first "World Conference for the Wellbeing of Children".
After the conference, some governments around the world designated a day as Children's Day to highlight children's issues. There was no specific date recommended, so countries used whatever date was most relevant to their culture.
The date of June 1st is used by many ex-Soviet countries as 'The International Day for Protection of Children' was established on 1 June 1950 following the Women's International Democratic Federation's congress in Moscow that took place in 1949.
With the creation of the International Children's Day, UN member states recognized children, regardless of race, colour, sex, religion and national or social origin, the right to affection, love, understanding, adequate food, medical care, free education, protection against all forms of exploitation and growing in a climate of universal peace and brotherhood.
Many countries have established a Children's Day but this is commonly not observed as a public holiday. For instance, some countries observe Children's Day on November 20th as Universal Children's Day.
International Children's Day is usually mistaken with the Universal Children's Day
However, the Universal Children's Day was created to change the way children are viewed and treated by society and to improve children's welfare. First established by a United Nations' Resolution in 1954, Universal Children's Day is a day to advocate for and champion the rights of children. Children's rights are not special rights or different rights. They are fundamental human rights. A child is a human being, entitled to be treated as one and should be celebrated as such.
(Photo: myRepublica)
Significance of International Children's Day
The establishment of the International Children's Day aims at attracting the attention on an important issue: Children's well-being throughout the world.
Countries around the world have considered that they would not be able to fulfill their obligations regarding the future generations without intensifying their efforts in favour of Children in the world, who are future citizens, and that a worldwide celebration of this Children's day would contribute to human solidarity and to international cooperation
Each year, June 1 reminds us that humanity must give children the best it can provide. This day reminds us of the necessity of acting in favour of the well-being of children in the whole wide world, according to Humanium.
How International Children's Day is celebrated in Vietnam
Ever since its first observance in Vietnam on June 1, 1950, the International Children's Day has always hold a significant place in Vietnamese people and been a long-awaited occasion in the year of many children. Here's a closer insight into how the International Children's Day is celebrated in Vietnam.
According to Bao Nong Nghiep, the International Children's Day was first observed in Vietnam on June 1, 1950 – the country's difficult period when the resistance war against the French colonialists was going through t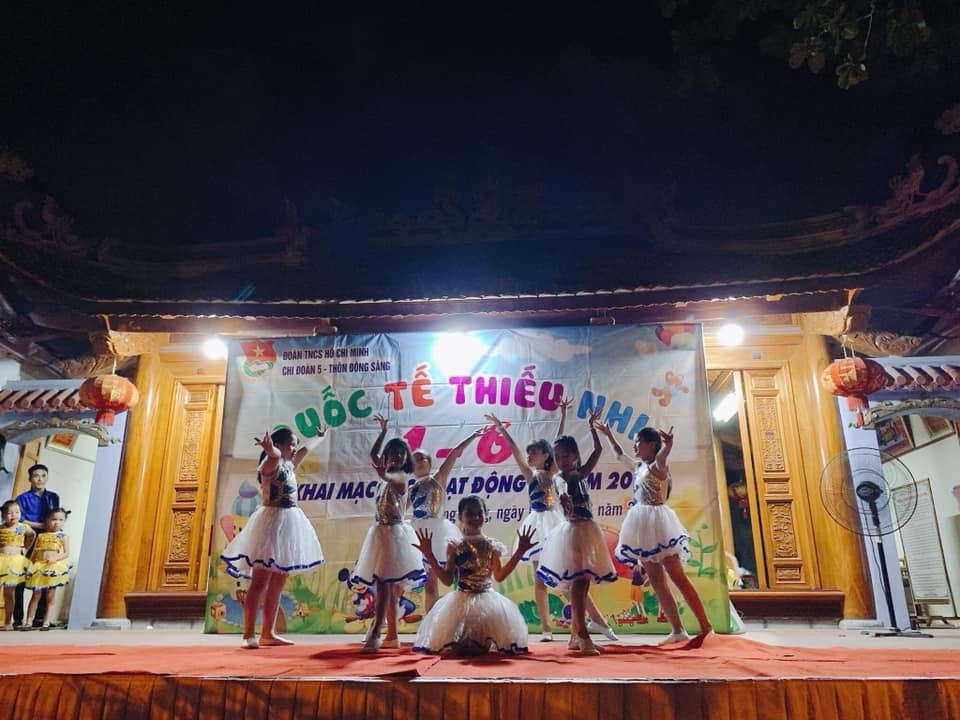 Children in Hanoi's dancing performance to celebrate the International Children's Day (Photo courtesy of Kieu Quan/ via Facebook)
Notwithstanding this, President Ho Chi Minh – who always spared a corner of his heart for Vietnamese children and international children alike – had sent congratulatory letters to teenagers and children in Vietnam on this day. The International Children's Day has since become an annual celebration across the country.
However, as far as 15-20,000 years ago, Vietnam already had its own children's day which is Mid-Autumn Festival (Tet Trung Thu) on the 15th day of the 8th Lunar Month. Until now, Mid-Autumn is still one of the most significant festivals in Vietnamese culture which revolves around children, Vietnam Language Studies reported.
The International Children's Day of Vietnam is one June 1st, and as suggested by its name, the festival is for children. As children are the future of mankind, the event sends adults a reminder about taking better care and protection towards their beloved kids.
This day in Vietnam specially marks the start of summer vacation—the occasion when children truly enjoy as they are free from school and homework.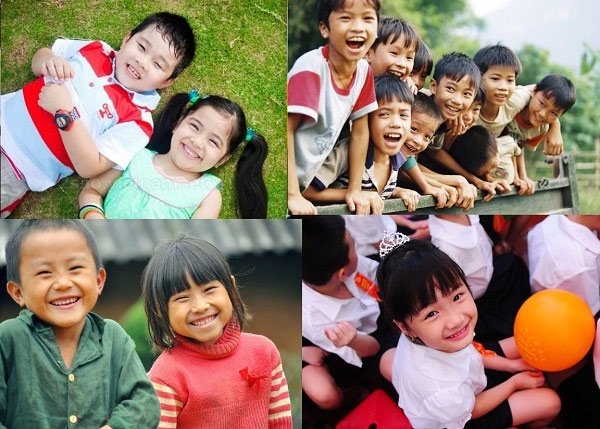 (Photo: Bao Hai Quan Vietnam)
The way Vietnamese people celebrate this meaningful event is varied. It could be done by individuals. That is, in each family, parents do something special for their kids: taking them to the parks, buying them toys, or holding a picnic at the suburb—something that might be as simple as going out, enjoying some fresh air. As you know, even when children do not have to go to school, their parents still have to go to work. Adults have no summer vacation. However, because of their kids, they can take a day off and try to perform their duty as well as they can.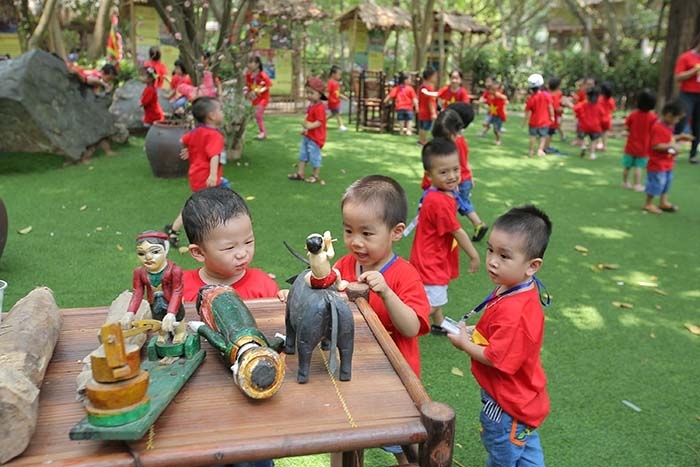 Vietnamese kids can take part in numerous activities on this day (Photo: Hanoi Grapevine)
The celebrating process can also be done by groups or institutions. For example, a company, or a residential group can hold a party for the children of its members—one that is well served with plenty of snacks, fruits and soft drinks. Sometimes, it goes along with offering some awards: children with good results in studying will have their name said out loud and be given a prize. In addition, this could be done on a national scale—a special show will be aired, in which humorous plays are performed, according to Inside Travel.