International Travelers can Visit Vietnam this November
Travellers must show a Covid-19 Vaccination Certificate or proof of Covid-19 recovery, and a negative test result within 72 hours.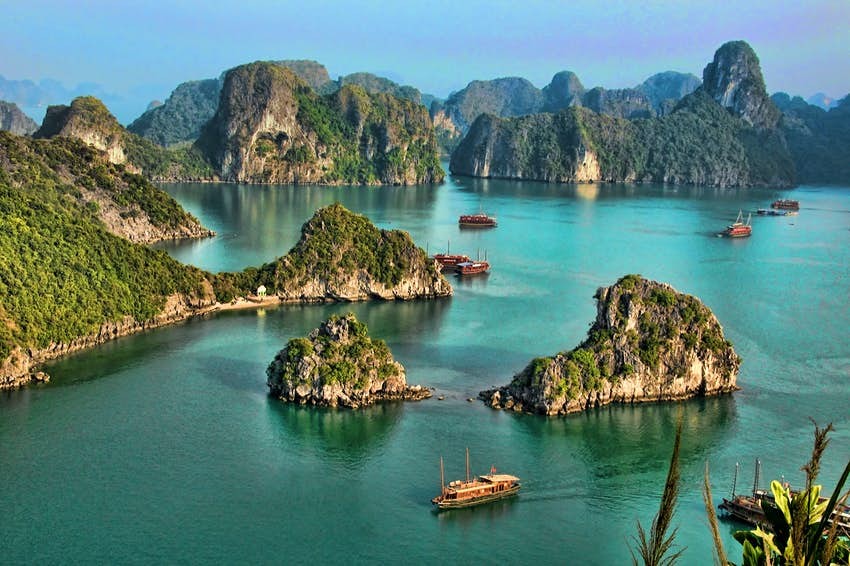 Ha Long Bay. Photo: Lonely Planet
International travelers who are fully vaccinated or have recovered from Covid-19 can visit five destinations in Vietnam, with no quarantine mandated from November 2021.
The Government Office announced Tuesday that Deputy Prime Minister Pham Binh Minh has approved a pilot plan to welcome international visitors as proposed earlier by the Ministry of Culture, Sports and Tourism.
The plan will be carried out in three phases. In the first phase that will open this month, foreigners will be able to visit: Vietnam's biggest island Phu Quoc; the central city of Da Nang; Quang Nam Province, home to the ancient town of Hoi An; Khanh Hoa Province, home to the Nha Trang beach town; and Quang Ninh Province, where the famous Ha Long Bay is located.
Phu Quoc Island. Photo: Fahthaimag
To be allowed entry, travelers must show a Covid-19 Vaccination Certificate or proof of Covid-19 recovery, and a negative test result within 72 hours.
Vietnamese authorities will accept test results done either via the loop-mediated isothermal amplification (RT-LAMP) or the real-time polymerase chain reaction (RT – PCR) methods.
Visitors will also have to furnish medical or travel insurance including coverage for Covid-19 treatment worth at least $50,000 and book a package tour. Children under 12 years old traveling with a parent or guardian do not require a certificate of vaccination against Covid-19.
They must install the IGOVN application on their smartphones and use it during their stay in Vietnam. No quarantine is mandated, but masking is required.
On the first day of entry, visitors must do a rapid antigen test on themselves and if the result is positive, they will be taken to a medical facility and their treatment costs will be borne by insurance agencies or the tour operators.
Visitors who want to see their families in Vietnam can register with the tour operators.
The second phase of the plan is expected to take effect in January next year, allowing tourists to travel to other destinations allowed in the first phase after they have finished staying in one of them for seven days.
The third phase is yet to have a specific timeline to be carried out but it will see Vietnam fully open to foreign visitors.
The government closed its doors to foreign tourists and canceled all international flights in March last year under Covid-19 impact. Since then, only Vietnamese repatriates, foreign experts and highly-skilled workers have been allowed in with stringent conditions.
Vietnam recorded a 79 percent decline year-on-year in the number of foreign visitors in 2020 due to travel restrictions amid the pandemic. The nation welcomed just 3.83 million foreign visitors last year against a record 18 million in 2019, according to official data.
Source: VnExpress