'Made in Vietnam' bracelet to monitor isolation during Covid-19
A bracelet that acts as an isolation monitoring and temperature control device to support the prevention of Covid-19 has been produced by a Vietnamese company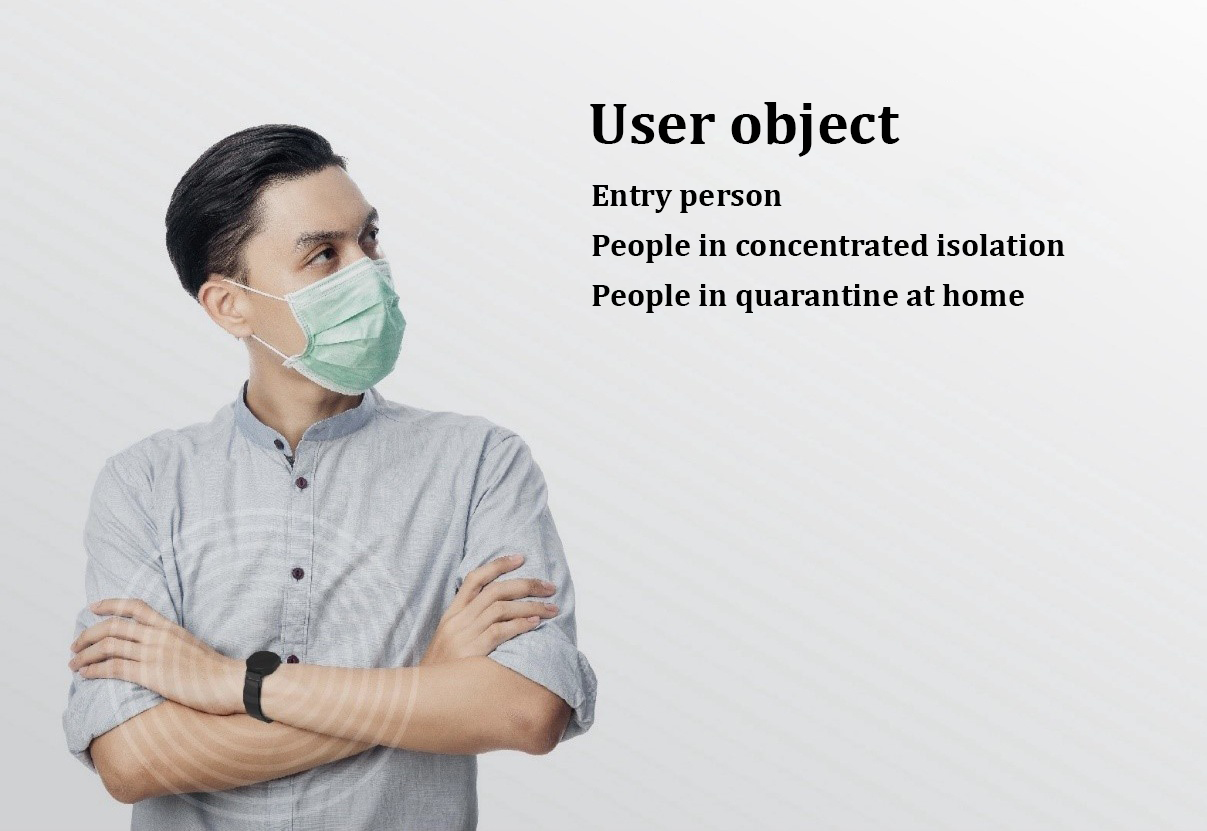 G-Group has just introduced a smart bracelet to support the prevention of the Covid-19 pandemic. Photo: G-Group
In order to support the prevention of the Covid-19 pandemic, the Ministry of Information and Communications proposed the National Steering Committee for Covid-19 Prevention and Control to direct a number of domestic information technology units to research, produce and test the electronic bracelet monitoring foreign experts and workers.
This device has been evaluated, tested and reported to the leadership of the Ministry of Information and Communications to propose the National Steering Committee for Covid-19 Prevention and Control to promptly prepare for mass production and apply testing for people in quarantine from June to be widely deployed from the third quarter of 2021.
G-Track will launch two versions: G-Track Bluetooth and G-Track GPS. The device will be tested with people on entry, people in concentrated isolation and people isolated at home, allowing tracking of people who need to be isolated from Covid-19, and remotely manage F1 and F2 icases solated at home. This will help reduce the workload for anti-pandemic officers.
With the G-Track GPS version, the device can warn when the wearer is out of isolation (at home or in a centralized facility), measure temperature, and warn when people's temperatures exceed the allowable threshold.
The device warns when the wearer intentionally removes the bracelet from the hand, supports tracing where the wearer has been and and has a sensor that detects changes in altitude (detecting movement between apartment floors).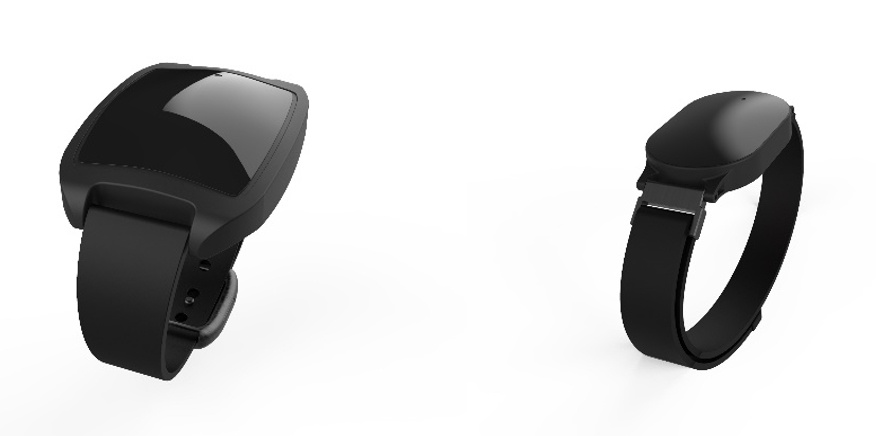 G-Track has two versions: G-Track GPS (left) and G-Track Bluetooth. Photo: G-Group
For the prevention of the Covid-19 pandemic, G-Track makes it easier for officials to manage people who are in isolation. G-Track helps minimize close contact between F1, F2 and medical staff when measuring body temperature and monitoring the wearer's positioning.
In case of intentional removal or moving outside the quarantine area, medical staff will be notified immediately and take prompt and timely actions to control and trace the people in volved.
Vietnamese cameras identify people wearing masks
This is a project to produce cameras for home, anti-theft and access control, using timekeeping with integrated artificial intelligence.
The camera product of AI Hanet startup has just successfully raised capital in the first investment round (series A) from technology group G-Group. According to this agreement, Hanet's Made in Vietnam camera project is valued at more than VND 100 billion (US$ 4.2 million).
Hanet has only focused on the field of AI cameras for the past few years. The main products of this startup are AI camera product lines aimed at specific customer groups.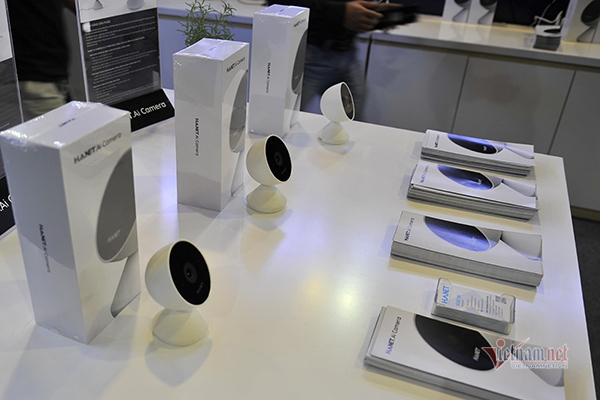 The camera is integrated with AI features developed by Hanet. Photo: Vietnamnet
In particular, AI Camera Home is a product line used to protect families and children from theft. AI Camera Shop is a product line for stores with specialized features such as automatic customer counting and business analysis in addition to conventional anti-theft capabilities.
In addition, Hanet also has a third product, AI Camera Office, for corporate customers to install at headquarters and offices. Thanks to the integration of AI, this product line has the ability to monitor people going in and out and perform automatic timekeeping.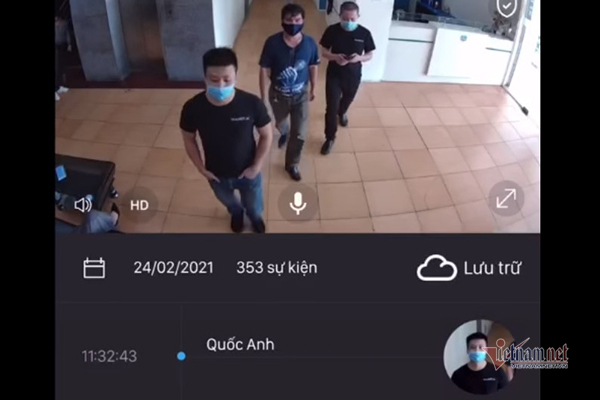 The startup's AI camera is capable of counting people entering and leaving the store, and also recognizes people wearing masks. Photo: Vietnamnet
The difference of this startup is that the artificial intelligence processing chip is integrated on the camera itself, instead of having to connect to a remote server system. This helps to speed up the analysis and processing of AI cameras, and at the same time helps to reduce investment and operating costs.
Currently, the most appreciated feature of the product lines developed by Hanet is the ability to recognize faces at lightning speed even when the user is wearing a mask. This is also one of the rare Made in Vietnam AI camera products available on the market.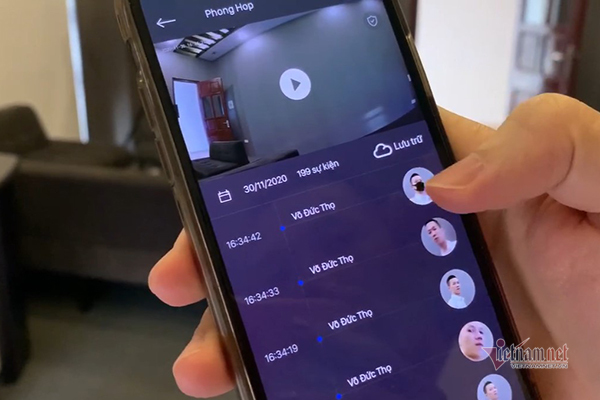 Information about people entering and exiting will be recorded by the camera. Users can easily monitor and manage by mobile application. Photo: Vietnamnet
In many developed countries, AI camera systems are currently being applied in the role of traffic analysis and crime control. However, such camera product lines integrated with artificial intelligence are limited Vietnam.
In the future, if proven effective, these products will be useful for ensuring security, while providing accurate data for management and analysis for economic development.