More localities close down tourist attractions over Covid-19 fears
Phu Yen and Hai Phong City have closed places of interest and tourist sites as the Covid-19 situation worsens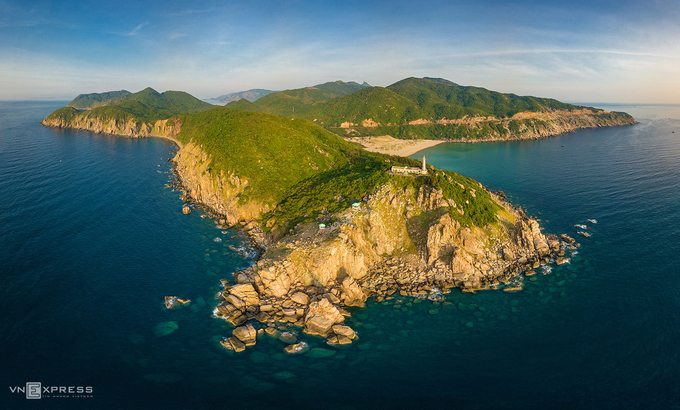 Mui Dien, a tourist attraction in Phu Yen. Photo: VnExpress
The south-central coastal province of Phu Yen has closed down ancient sites and tourist destinations from May 10 until further notice due to concerns about the spread of coronavirus, VnExpress has reported.
The decision was made by Phu Yen Province People's Committee on May 9. The province had previously shut down non-essential businesses, including karaoke parlors, bars, cinemas, discotheques, massage parlors, game rooms and sporting events, amid rising Covid-19 fears.
Northern Hai Phong Province has shut down casinos and tourist sites. Leaders of towns and districts have been assigned to closely monitor Covid-19 prevention and control at restaurants, accommodation establishments and golf courses.
Nui Sam national tourism area in Chau Doc City in southern An Giang Province has been required to halt operationS in a bid to stem the spread of the novel coronavirus.
Authorities in Quang Ninh, which is nearly 150 km east of Hanoi, earlier closed all tourist attractions, relics and historical sites, including Ha Long Bay, a UNESCO heritage site, and its neighboring bay Bai Tu Long. Religious sites were also suspended.
Hanoi and the northern provinces of Thai Binh, Nam Dinh, Hung Yen, Ha Nam, and Vinh Phuc have also closed all tourist sites and suspended non-essential services such as bars and karaoke parlors.
Thirty two new Covid-19 cases were detected in the morning of May 10, including 31 domestic infections and one imported, the Ministry of Health said.
The new infections took the total number to 3,444, including 442 locally-transmitted infections since the latest outbreak hit the country on April 27.
The local transmissions were detected in Hanoi (21 cases, including 12 at the Kim Chung facility of the National Hospital for Tropical Diseases), northern Bac Giang province (7), northern Hoa Binh province (1), northern Hai Duong province (1) and central Da Nang city (1).
According to the health ministry's Medical Service Administration, 2,602 patients have been given the all-clear from coronavirus SARS-CoV-2.
Among active patients undergoing treatment, 25 tested negative to the virus once, 22 twice and 17 three times.
As of the morning of May 10, the total number of people quarantined is 59,198, including 991 in hospitals, 25,804 in state-designated establishments and the remainder at their place of residence.