Safety prepared for tourists on Independent Day in COVID-19 context
Some localities have required businesses, organizations, and individuals engaged in tourism in the area to ensure a safe tourism environment, step up measures to prevent and control COVID-19 epidemics on the occasion of Vietnam Independent Day.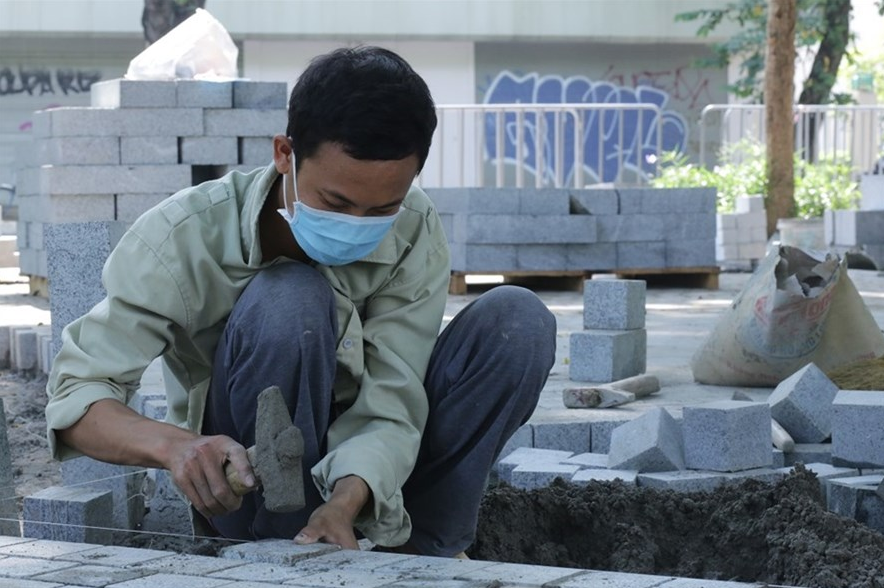 Hanoi urgently completes the paving stone on Hoan Kiem lake pavement to welcome National Day (Photo: Lao Dong)
Hanoi strengthen COVID-19 prevention in tourism facilities
The Hanoi Department of Tourism requests that businesses, organizations, and individuals engaged in tourism activities in the city regularly monitor and update information and directions of relevant authorities on pandemic prevention and control, as well as keep on propagating and recommending people not to travel to pandemic areas.
The units and businesses of travel services are asked to temporarily suspend the organization of tours to and from the epidemic localities. Vehicles transporting tourists must be cleaned and disinfected according to regulations. All drivers and passengers must wear masks, Hanoi Department of Health cited.
The city's Department of Health asked to continue closely monitoring passengers entering through Noi Bai international airport, early detecting signs of suspicion, especially passengers coming from countries with Covid-19 outbreaks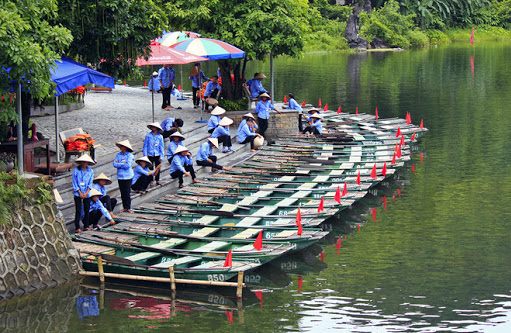 Ninh Binh focuses on stabilizing tourism prices (Photo: Tai Chinh Online)
Ninh Binh focuses on stabilizing tourism prices
According to Tai Chinh Online, Ninh Binh - one of the most famous tourist attractions of the North, requires tourism service agencies in the province to continue to strictly implement COVID-19 epidemic prevention and control measures under the direction of the Government in order to ensure health safety for workers and tourists.
Ninh Binh Tourism Management Agency also requires units to strengthen the management of prices, and quality of goods and services, stabilize tourism service prices, not increase prices during the Independent Day vacation, publicly list prices, ensure the quality of goods and services.
The province also requires agencies to upgrade, maintain, repair, and replace deteriorated and damaged equipment in time; allocating human resources to ensure the best conditions to serve tourists, at the same time enhancing environmental sanitation, guiding, and reminding tourists to participate in protecting tourism environmental resources.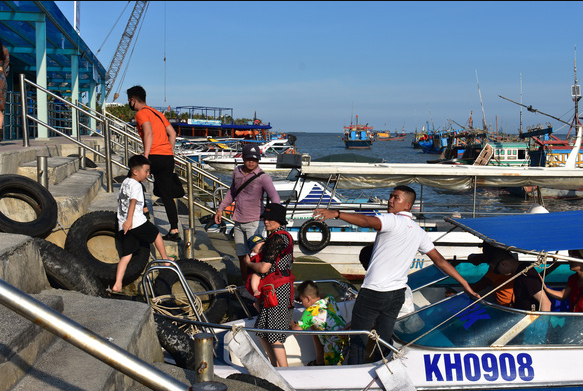 Tourist destinations in Nha Trang (Khanh Hoa) mainly focus on exploiting tourists traveling in small groups. (Photo: Tuoi Tre)
Ho Chi Minh City launched promotional packages to stimulate tourism
During the National Day holiday on September 2, Ho Chi Minh City's travel and service businesses continue to introduce to visitors diversified products, preferential services, and promotions.
In particular, the Department of Tourism of Ho Chi Minh City has updated new programs of travel companies, hotels, meals, transportation ... to serve visitors when accessing the program's website at www.kichcaudulichtphcm.vn. Vietnam Plus stated that promotions on this occasion includes discounts to visit Skydeck-Bitexco building, 2-story bus, yachts, cultural-historical places such as Cu Chi, Can Gio,...
In order to ensure a safe Independent Day, Ho Chi Minh City Department of Transport issued a document directing a plan to ensure safe traffic. The department notes that vehicles and stations must meet the prevention requirements. The city also promotes checking activities to prevent spontaneous and illegal passenger transportation in the city, reported by Tuoi Tre.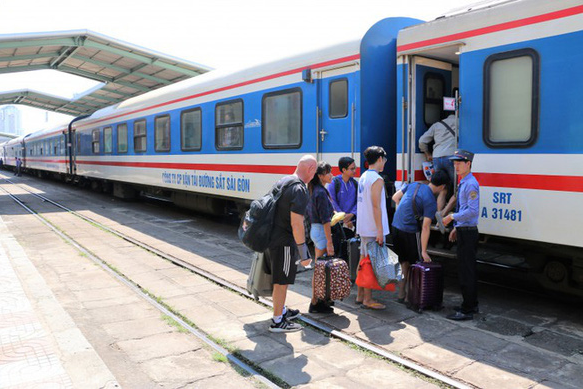 2 more trains to operate on the HCMC - Nha Trang route on the occasion of September 2 (Photo: Tuoi Tre)
2 more trains to operate on the HCMC - Nha Trang route on the occasion of September 2
On the occasion of National Day September 2 this year, Saigon Railway Transport Joint Stock Company will run more pairs of trains on the journey of Ho Chi Minh City - Nha Trang and vice versa.
According to Tuoi Tre, Mr. Hoang Van Vinh, chairman of Nha Trang Tourism Association - Khanh Hoa, said that the disease situation in Khanh Hoa is being controlled quite well, groups of small and retail tourists have started to book tours for the holiday. Therefore, businesses are offering promotions to boost tourism and ensuring safety for visitors.
Many famous tourist destinations in Nha Trang - Khanh Hoa such as I-resort hot springs and Champa Island resorts have launched extremely attractive discounts on the upcoming holiday. In the near future, the province's Department of Tourism will implement the "Khanh Hoa locals travel to Khanh Hoa destinations" program to stimulate tourism demand.