Sweden Midsummer Day Held in Ho Chi Minh City for The First Time
This is the first time such festival is held in Ho Chi Minh City
A friendship exchange was held in Ho Chi Minh City on June 4 by the Sweden Alumni Network in Vietnam and the Embassy of Sweden in Vietnam on the occasion of Sweden's Midsummer Day.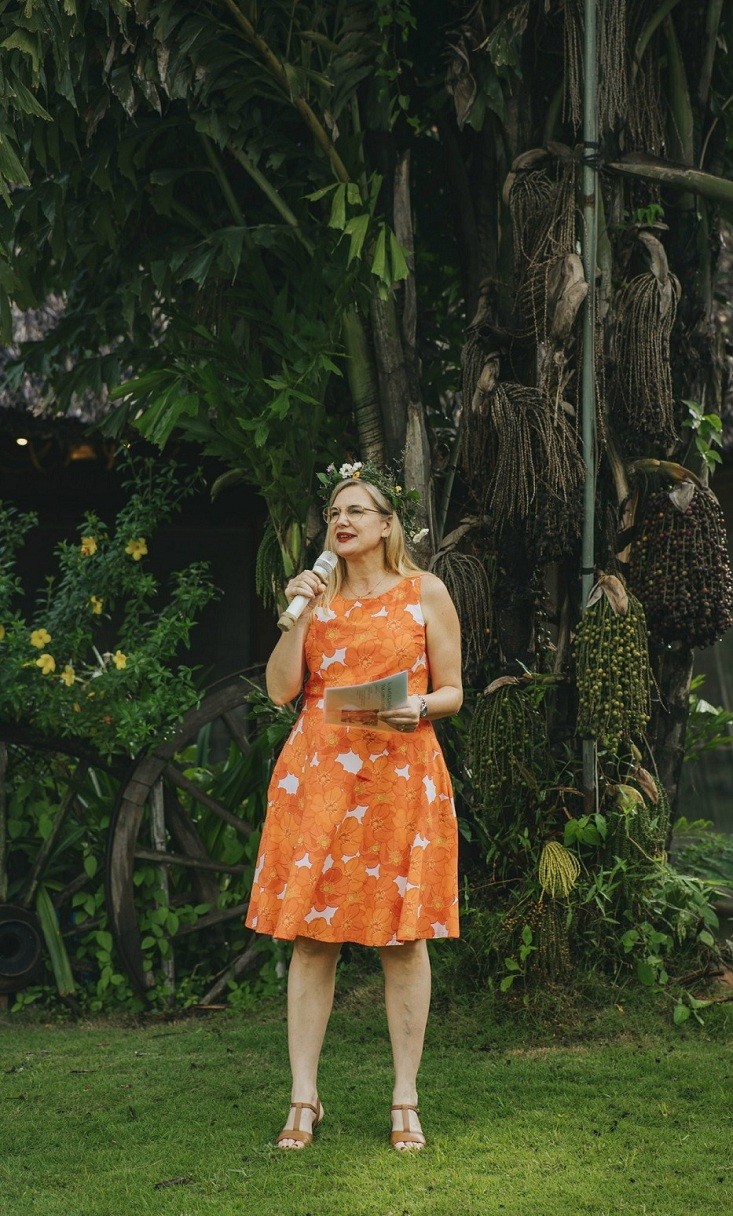 Swedish Ambassador to Vietnam Ann Måwe at the friendship exchange to mark Sweden's Midsummer Day. Photo: Sweden Alumni Network Vietnam
The event aimed to give Vietnamese a chance to learn about one of the most important festivals of the Scandinavian country.
Swedish Ambassador to Vietnam Ann Måwe said Midsummer Day is the most anticipated festival for Swedish people. Held on the evening of the Friday between June 19 and 25, Midsummer marks the the longest day of the year.
It is considered one of the most important days of the year and matches the Christmas season with its festivities and traditions. On the occasion, people don traditional costumes and gather to sing and dance, and join in traditional games.
The midsummer celebrations, which often continue well into the night and even the next morning, also feature classic Swedish delicacies such as smoked salmon, different kinds of pickled herring, as well as grilled meat, gravlax, and strawberry cake for dessert. People wear wreaths of flowers in their hair and families dance, sing, and jump like frogs around a maypole.
It became a big party, with music, games and fun for Swedish and Vietnamese who have worked and lived in Sweden.
The ambassador shared that Midsummer is always a wonderful day. "It doesn't matter if it's a little rainy, a little windy or sunny. The most important thing is spending time and creating memories together. We sing, dance and make garlands together We have delicious meals, toast to nature and laugh a lot."
Sweden was the first Western European nation to set up relations with Vietnam. It is now Vietnam's important economic partner in North Europe with two-way trade hit about USD 160.89 million in January, of which Vietnam's exports to Sweden were worth USD 132 million , up 99.94% over January last year.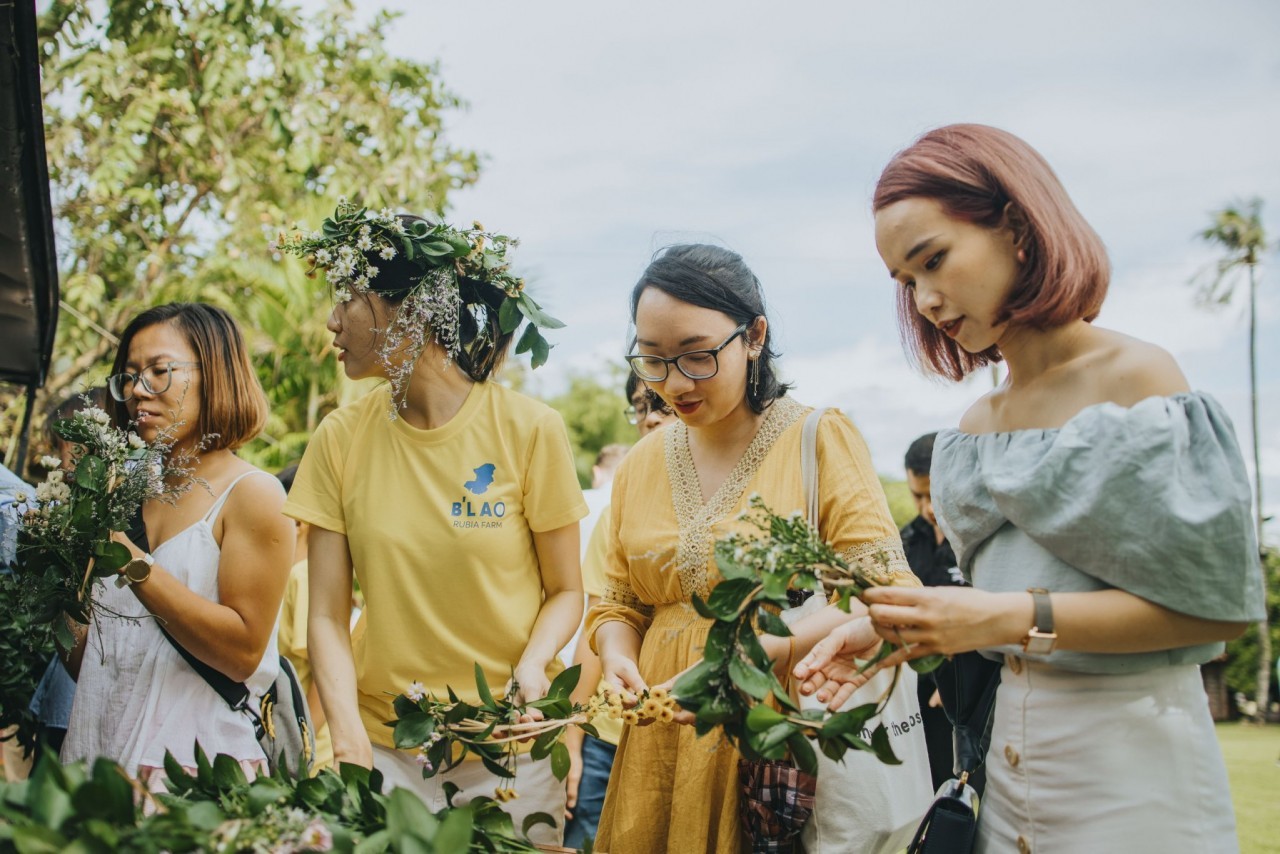 Making floral crown (Garland). Photo: Sweden Alumni Network Vietnam
According to the Sweden Alumni Network Vietnam's representative, Sweden and Vietnam have a long and sustainable historical relationship based on mutual trust and respect. When Vietnam was facing the most difficult times, the Government and people of Sweden made significant contributions to the unification of the country and socio-economic development, hunger eradication and poverty reduction, helping Vietnam.
At the beginning of 2020, witnessing the Covid-19 pandemic affecting all socio-economic development activities around the world, Sweden and Vietnam made every effort to handle and help each other. The friendship between the two countries is more closely linked with cultural exchange, demonstrated through many useful activities to improve mutual understanding for the Vietnamese people and the Swedes living in Vietnam.
They expressed the hope that the event will also help enhance the cooperation between his association and the Swedish Embassy in Vietnam.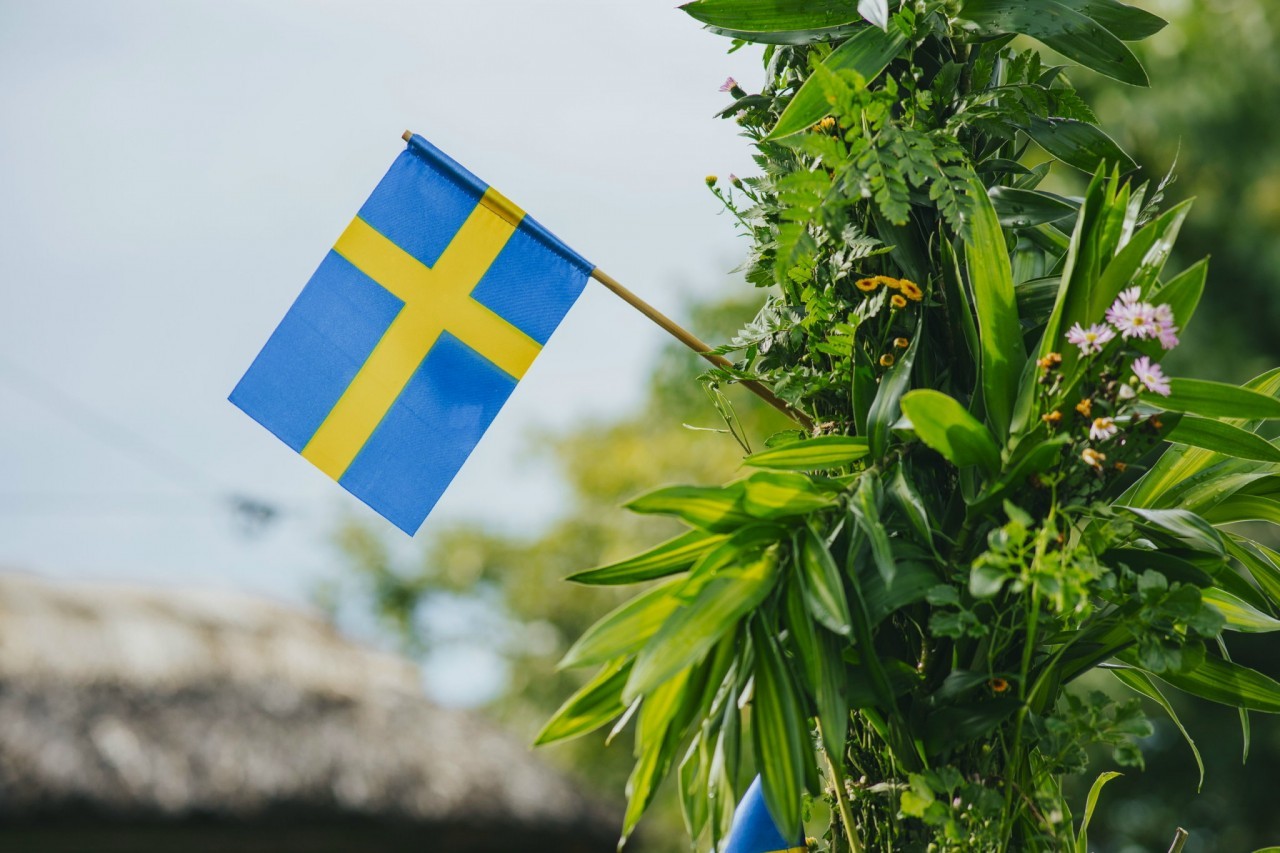 Raising of a midsummer pole during a a traditional celebration of Swedish midsummer. Photo: Sweden Alumni Network Vietnam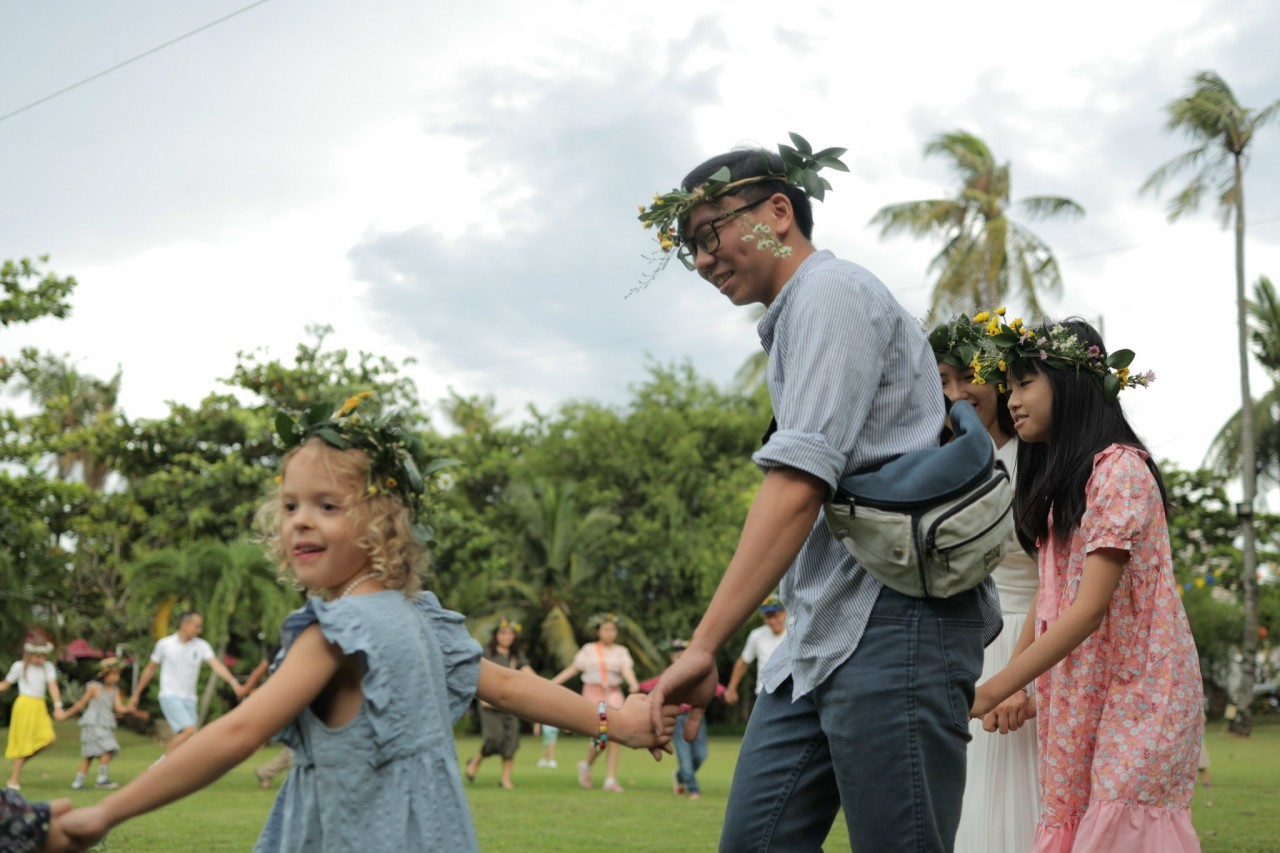 Adults and children wear flower crowns and gather in the green precincts to dance around the maypole tree to folk tunes such as Litter Frog (Små Grodorna). Photo: Sweden Alumni Network Vietnam