Thua Thien Hue and India Partner for Potential Opportunities
Many opportunities for cooperation between Thua Thien Hue and India have been proposed during the Indian Ambassador's visit to the province.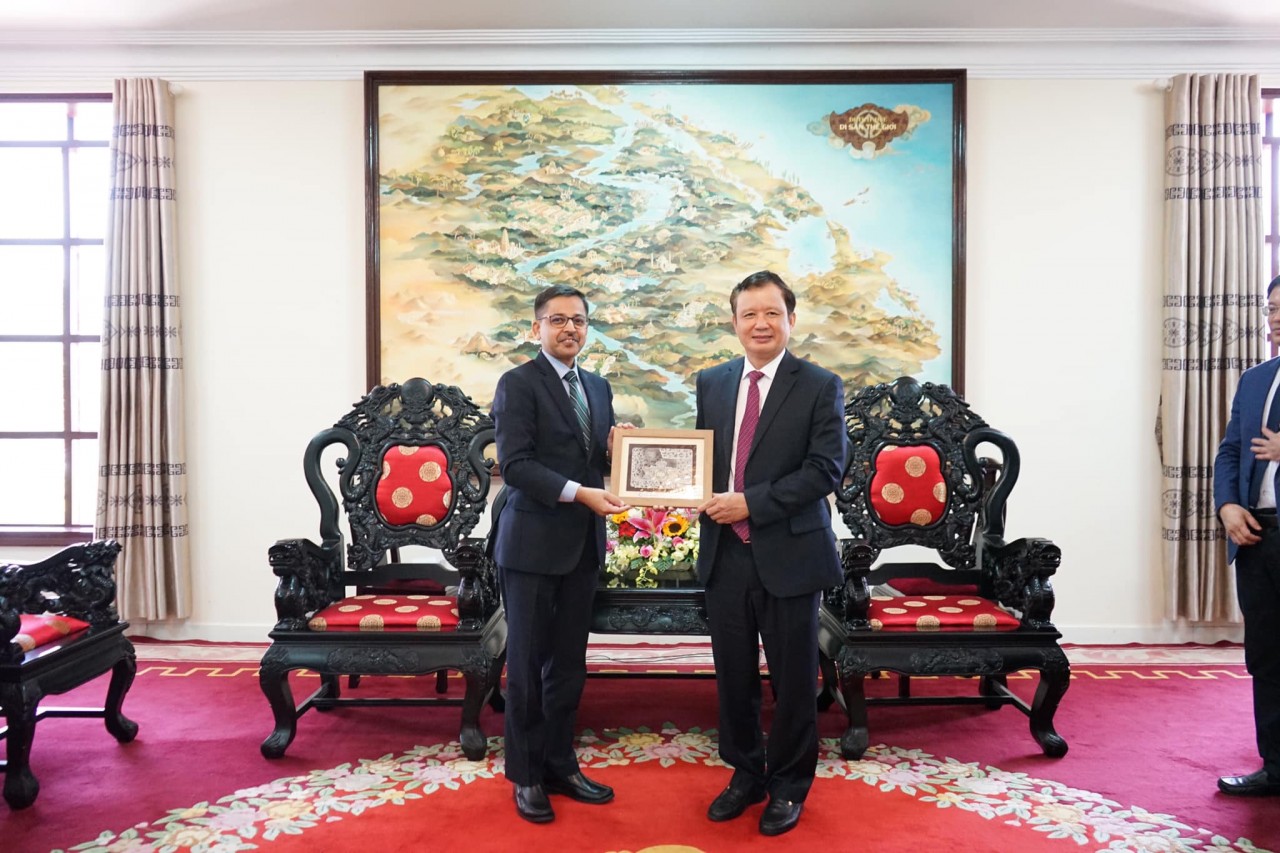 Ambassador Pranay Verma visited Thua Thien Hue on 26 March 2022 and met the Party Secretary of Thua Thien Hue province Le Truong Luu.
As part of Indian embassy's outreach to provinces of Vietnam, Indian Ambassador to Vietnam Pranay Verma visited Thua Thien Hue and met the Party Secretary of the province Le Truong Luu.
They discussed cooperation in areas ranging across trade and business, digital economy, healthcare and sustainable development.
In the past years, a number of cooperation activities between Thua Thien Hue province and India have been implemented such as the Indian Embassy providing Thua Thien Hue province with information about the scholarship program within the framework of the Technical and Economic Cooperation (ITEC) Programme, Hue Festivals, there are Indian art troupes and painters participating in art performances and exhibitions.
In particular, in 2021, Thua Thien Hue province will promote connectivity and cooperation with Indian partners through the support of the Vietnamese Embassy in India, to connect Indian investors and businesses, and introduce the potential and strengths of Thua Thien Hue through online promotion programs. At the same time, implement the training program for students in India wishing to study and train in medicine and pharmacy in Thua Thien Hue province.
Regarding investment cooperation, Luu suggested that the Indian side pays attention and support to Thua Thien Hue province by proposing and recommending to the Government and related agencies of India to create favourable mechanisms and policies.
The policy aims to strengthen cooperation in the fields of investment, trade and tourism between Thua Thien Hue province and partners from India.
Regarding education, Luu asked the Indian side to support and introduce interested Indian partners to cooperate in implementing the medical training in English project at Hue University of Medicine and Pharmacy; cooperation continues to maintain and further tighten the existing cooperative relations in the field of education and training with India.
Regarding culture, Thua Thien Hue province hopes India to participate in Hue Festival, bringing art troupes to participate and perform at festivals; promoting the traditional culture of India to the people of Vietnam and Thua Thien Hue, as well as promoting Hue culture to the people of India.
The two sides also agreed to mark the 50th anniversary of India-Vietnam diplomatic relations by promoting closer people-to-people contacts through exchange of cultural troupes, celebration of the International Day of Yoga and facilitation of tourism.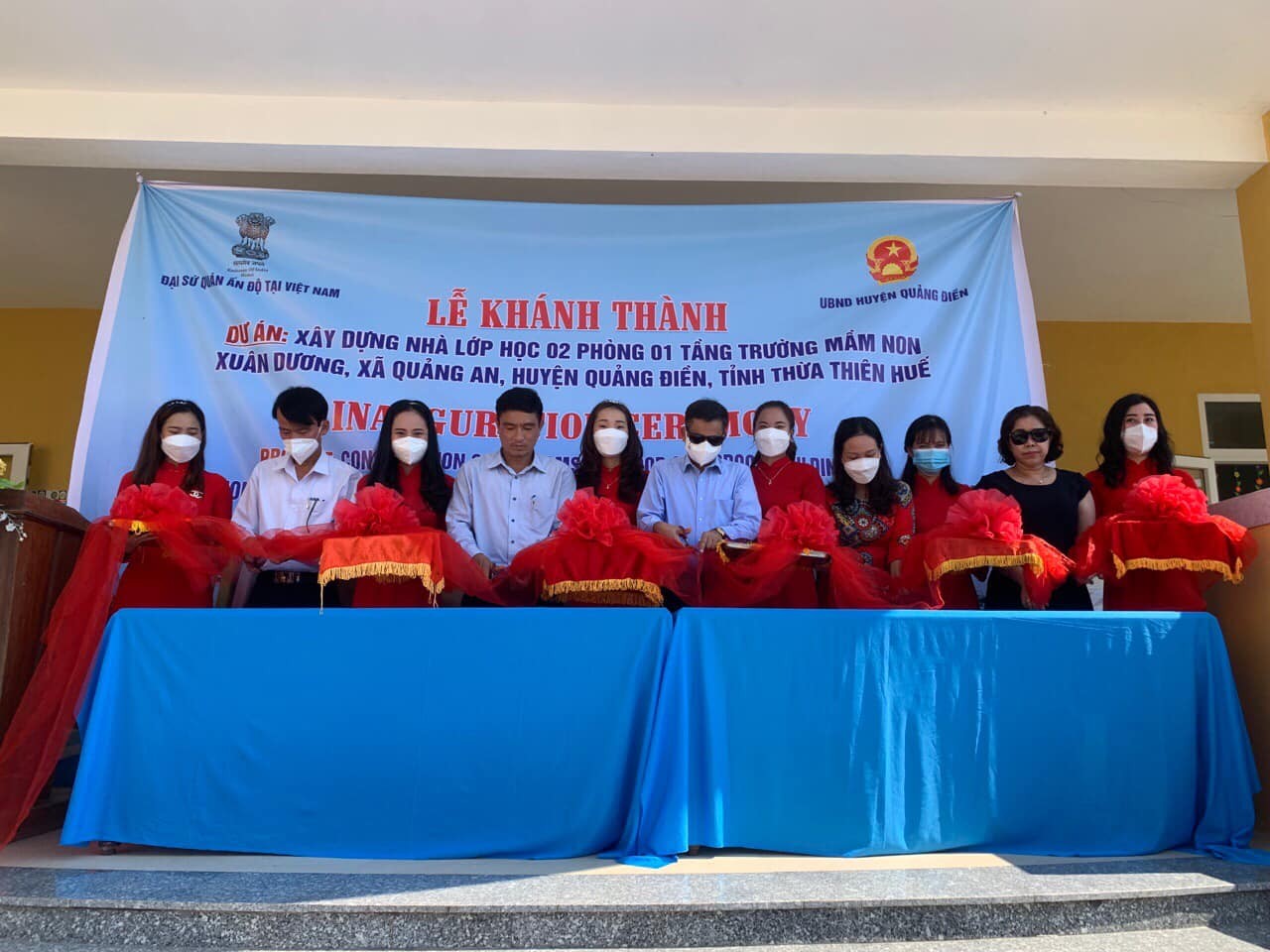 At the inauguration ceremony.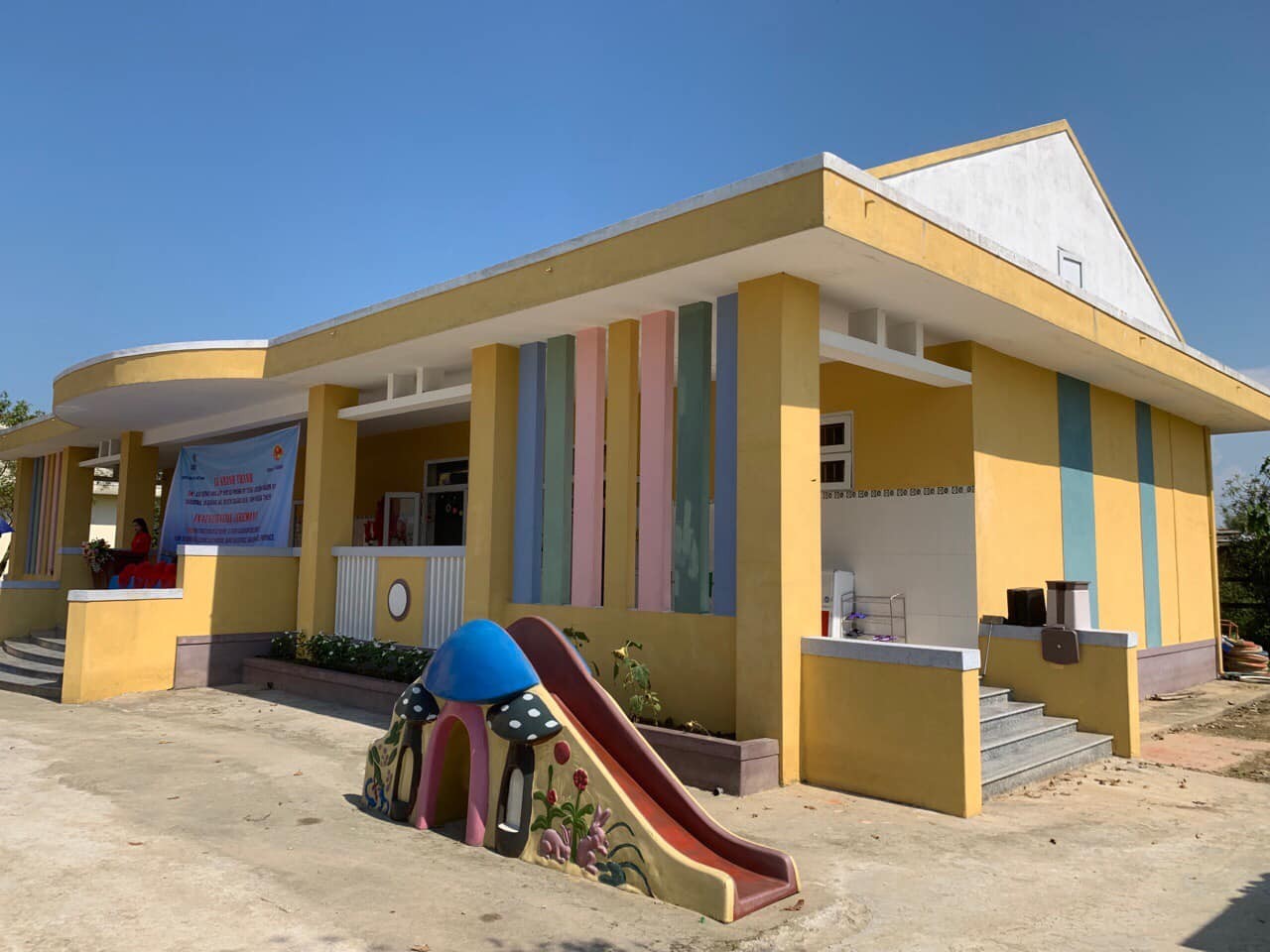 The Government of India has sponsored the project "Support to build classrooms at Xuan Duong Kindergarten, Quang An Commune, Quang Dien District, Thua Thien Hue Province" through the QIP Fund 2020, with a total financial value grant is US$ 50,000.
Within the visit, Ambassador Verma inaugurated a Quick Impact Project (QIP) undertaken with Government of India's grant assistance for the construction of a classroom block for the Xuan Duong kindergarten of Quang An commune in Quang Dien district.
The project will benefit nearly 250 children of the commune and will also serve as a shelter for the people of the commune during natural disasters.
India's Quick Impact Projects support local development efforts in Vietnam by bringing direct benefits to grassroots communities and contribute to Vietnam's Sustainable Development Goals.