To A Different World: The Wilderness Beauty of Iceland Through Vietnamese Photographer
Setting foot on Iceland, what impresses you most is its incredible scenery and beautiful sight, which was captured through Vietnamese photographer's lenses.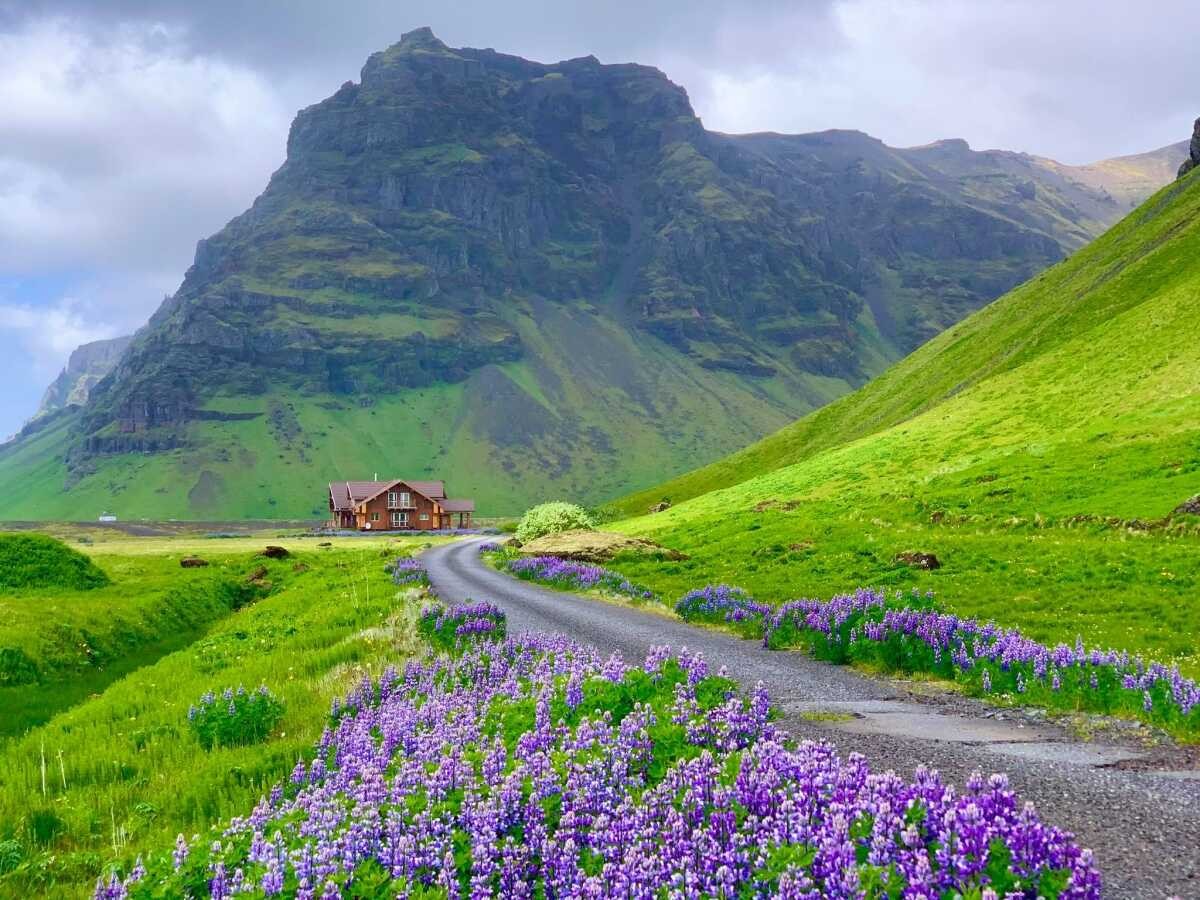 Photo: Kevin Phan
Hitting headlines, topping bucket lists, wooing nature lovers and dazzling increasing numbers of visitors – there seems no end to the talents of this breathtaking northern destination.
An underpopulated island marooned near the top of the globe, Iceland is, literally, a country in the making. It's a vast volcanic laboratory where mighty forces shape the earth: geysers gush, mudpots gloop, ice-covered volcanoes rumble and glaciers cut great pathways through the mountains. Its supercharged splendour seems designed to remind visitors of their utter insignificance in the greater scheme of things. And it works a treat: some crisp clean air, an eyeful of the cinematic landscapes, and everyone is transfixed.
It's the power of Icelandic nature to turn the prosaic into the extraordinary. A dip in a pool becomes a soak in a geothermal lagoon; a casual stroll can transform into a trek across a glittering glacier; and a quiet night of camping may mean front-row seats to the aurora borealis' curtains of light, or the soft, pinkish hue of the midnight sun. Iceland has a transformative effect on people too – its sagas turned brutes into poets, and its stories of huldufólk (hidden people) may make believers out of sceptics. Here you'll find some of the world's highest concentrations of dreamers, authors, artists and musicians, all fuelled by their surrounds.
The warmth of Icelanders is disarming, as is their industriousness – they've worked hard to recover from financial upheaval, and to transform Iceland into a destination that, thanks to its popularity with visitors, can host more than six times its population each year. Pause and consider a medium-sized city in your country – then give it far-flung universities, airports and hospitals to administer, 30-odd active volcanoes to monitor, and hundreds of hotels to run. How might they cope? Could they manage as well as the Icelanders – and still have time left over to create spine-tingling music and natty knitwear?
Vestrahorn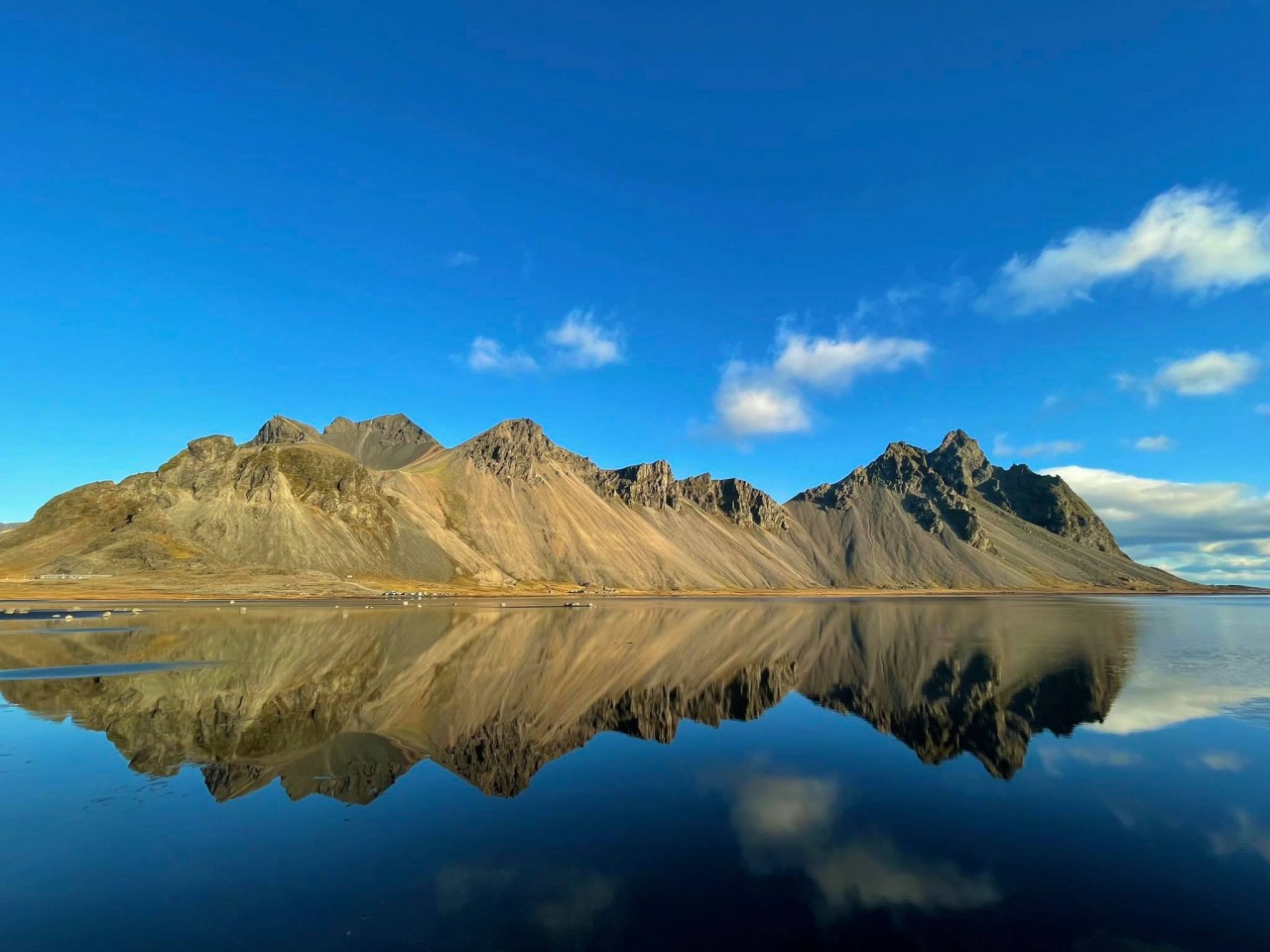 Photo: Kevin Phan
Vestrahorn mountain is located on the Stokknes Peninsula, close to the town of Höfn. Unlike most of the mountains in Iceland, it is made out of iron- and magnesium-rich gabbro rock, which leads to its dark and jagged appearance.
Standing separate from the mountains of the nearby Vatnajökull National Park, Vestrahorn is an impressive 454 metres (1,490 feet) tall. It faces out to the sea on its southern side and is surrounded by a sandy coastline that is often home to seals. Like most stretches of beach in Iceland, the sands here are black due to the island's volcanism.
Vestrahorn translates to 'West Mountain' due to its proximity to the similar Eystrahorn, or 'East Mountain'.
Vestrahorn is most often visited by those travelling the South Coast of Iceland. It is slightly further east than two of the greatest attractions of the area, the Jökulsárlón Glacier Lagoon and the glacier caves, the latter of which draw thousands of visitors in the winter. It about six hours drive from Reykjavík, however, making it slightly too far to reach and return from in a day.
It is also visited by those touring the East Fjords, a remote region that begins to the north of the town of Höfn, and by those taking the full route around the Ring Road.
Vestrahorn's photogenic appearance has not gone unnoticed by filmmakers. Vestrahorn was, for example, used as a backdrop for the Bollywood film Dilwale.
The picture was taken by Kevin Phan while guiding a tour for a group of Vietnamese people travelling in Iceland. He shared his experience living 11 years that the beauty of Iceland lies in its pristine and wilderness. "This kind of beauty can not be described by words. You have to see it to understand it," he said.
Breiðamerkurjökull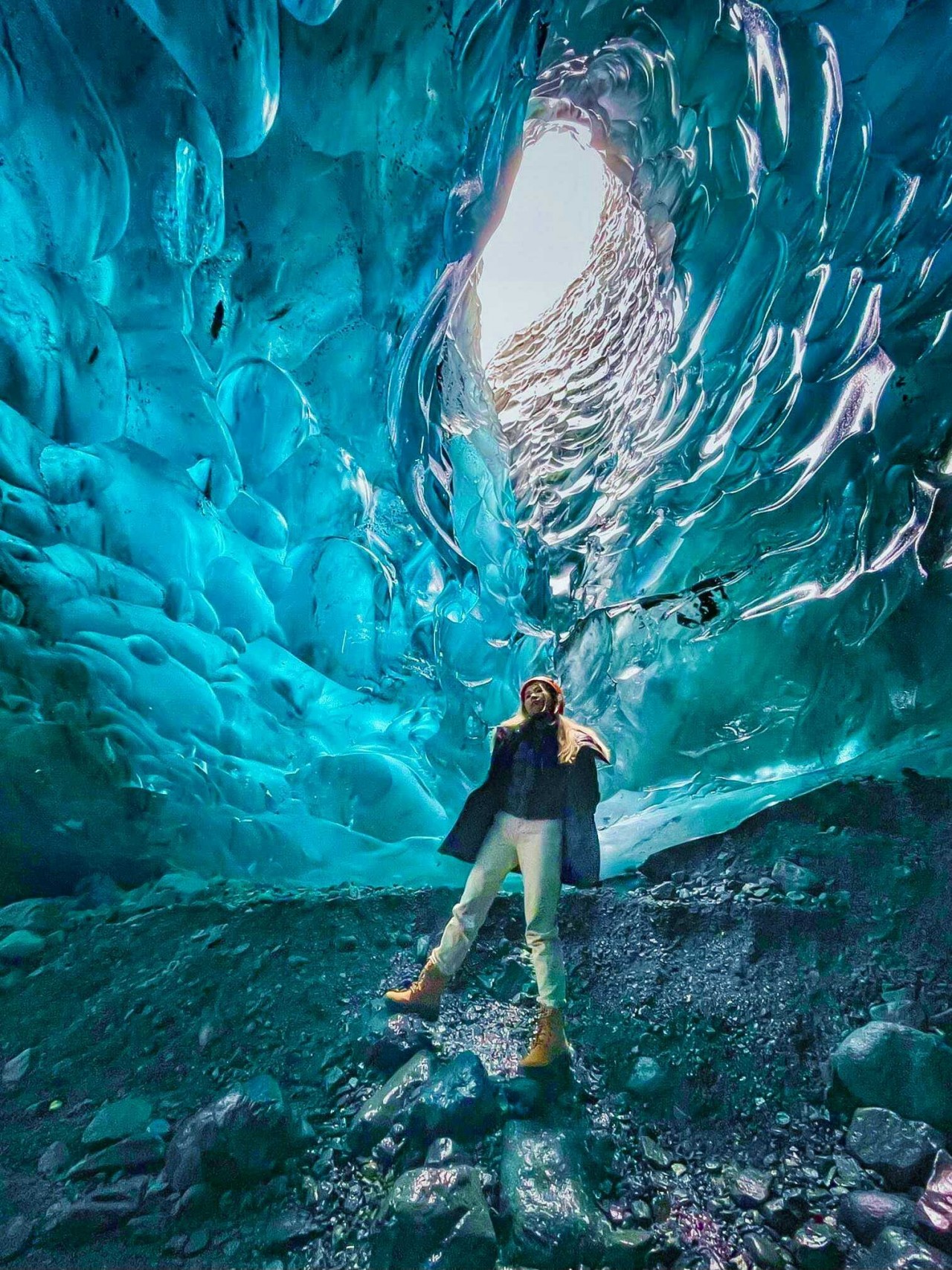 Photo: Kevin Phan
Breiðamerkurjökull is the glacial tongue that extends from southern Vatnajökull and into the glacier lagoon Jökulsárlón, creating the icebergs that define this beautiful landmark.
Breiðamerkurjökull is constantly retreating, breaking and melting, causing the Jökulsárlón glacier lagoon to increase in size; it is less than a century old, but already the deepest lake in Iceland.
This glacier tongue provides the lagoon with all of its enormous icebergs, which perpetually break from off its tip and tumble into the waters. Here they float for about five years until they are small enough to make their way towards sea. When they finally do escape the lagoon, most join the countless smaller ice chunks that adorn the nearby Diamond Beach.
Breiðamerkurjökull is beset with enormous cracks and crevices, and since it's virtually impossible to tell exactly when the next big block of ice will break from it, people should admire this enormous glacier tongue from a great distance.
Seljalandsfoss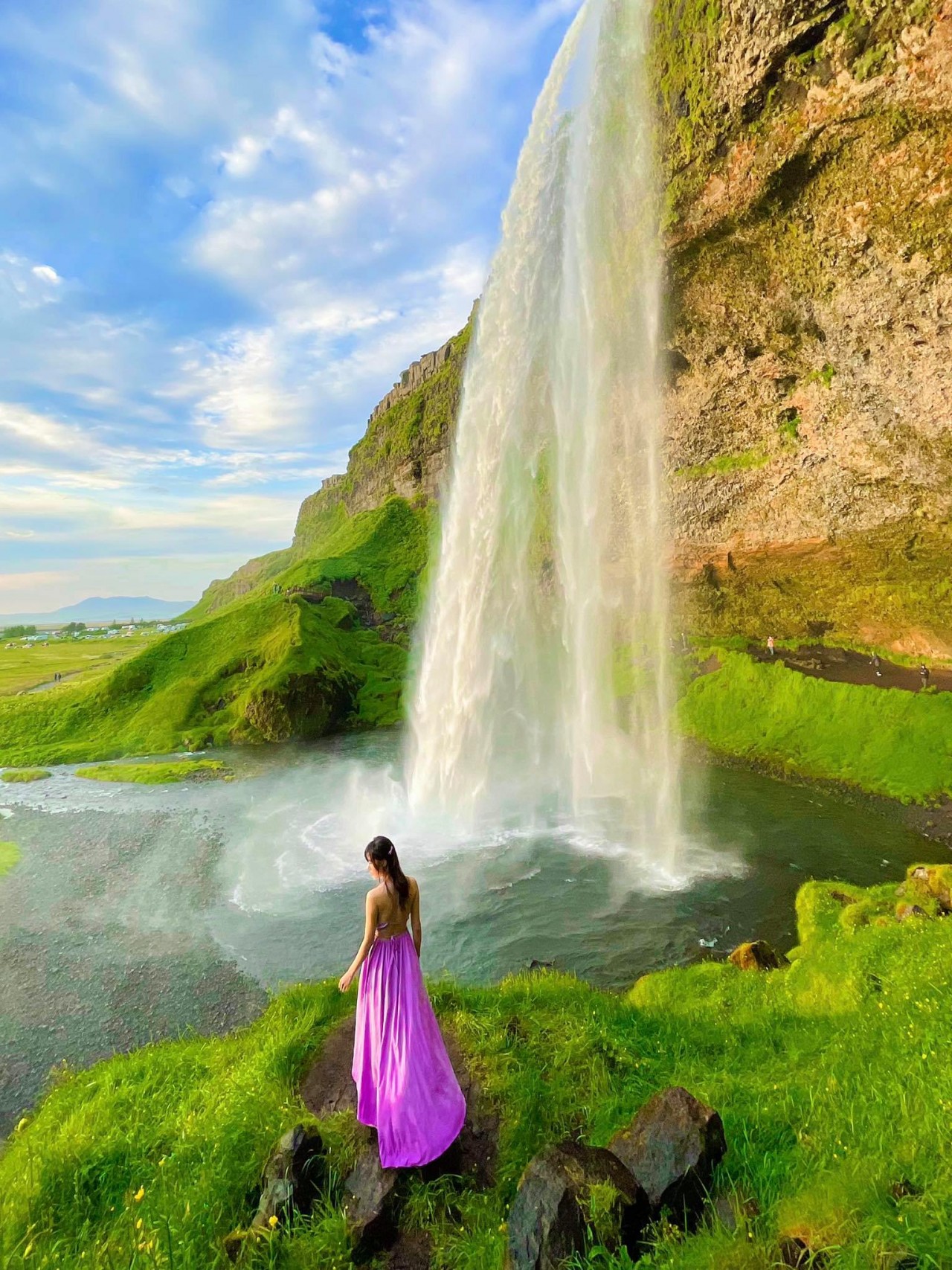 Photo: Kevin Phan
Seljalandsfoss is one of the most breathtaking waterfalls in South Iceland with a whooping 196 ft (60 m) cascade. The waterfall is loved by travelers because you can actually walk behind it! Step behind the curtain of water and marvel at Iceland's South Coast from a completely new perspective.
In popular culture, Seljalandsfoss Waterfall in Iceland has been featured in movies and music videos. Justin Bieber's music video for the song "I'll Show You" was filmed at many South Iceland attractions, including Seljalandsfoss. Parts of the TV series "The Amazing Race 6" and "CKY2K" were shot near the waterfall.
The waterfall is formed by the Seljalands River, which originates in Eyjafjallajökull Glacier Volcano. Filled with glacier meltwater, the river rushes south and cascades down the high rugged wall of the cliff.
Seljalandsfoss once flowed all the way down to the Atlantic Ocean. Now, a patch of lowland lies between the ocean and the waterfall. You can see the ocean and breathtaking views of the South Coast from the top of the cascade.
The waterfall is available to visitors in both summer and winter. There are no entrance fees to Seljalandsfoss or opening hours. Keep in mind that the path behind Seljalandsfoss might not be accessible in the winter due to icy conditions. If you decide to visit in winter, make sure to wear shoes with spiked soles so you can keep steady on your feet.
There is a designated Seljalandsfoss Waterfall parking lot so you don't have to park your car on the side of Route 1. Please note that you'll need to pay a Seljalandsfoss parking fee. It costs only 800 ISK and will last you the whole day. Make the most of your time by visiting other nearby natural wonders while you're there!
Icelandic horse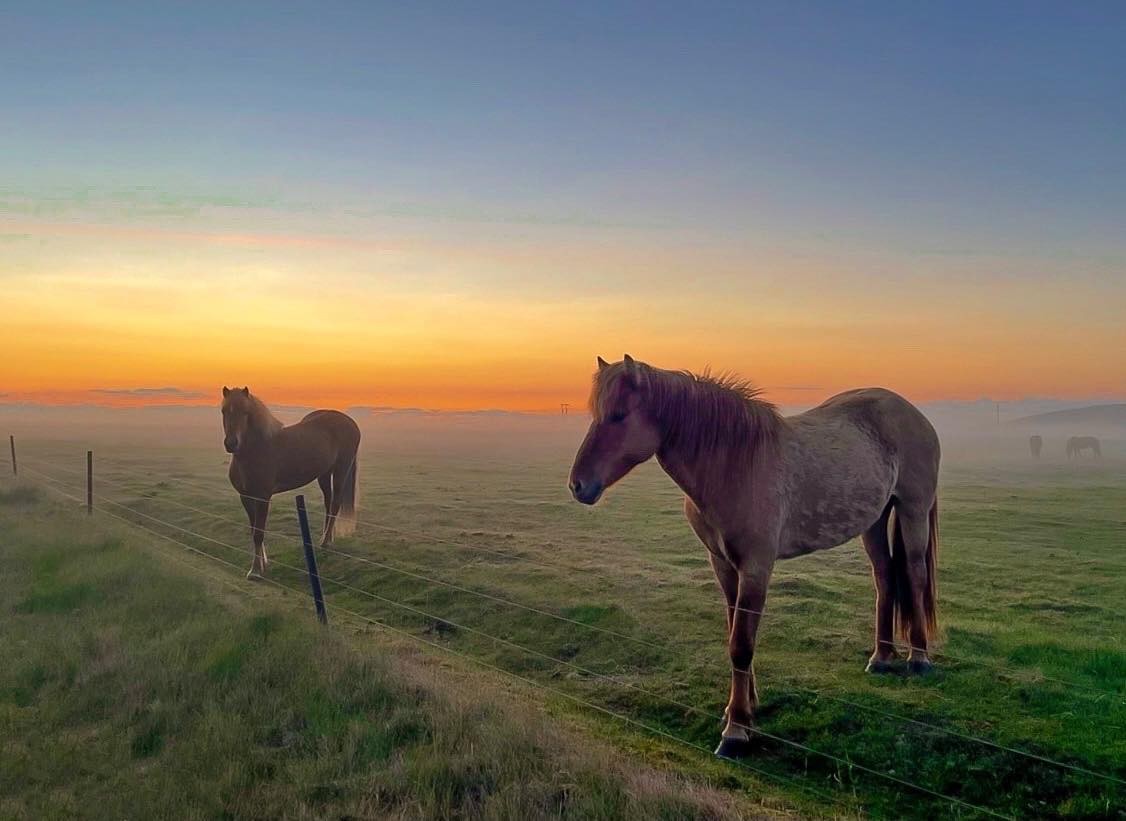 Photo: Kevin Phan
The Icelandic horse is a breed of horse developed in Iceland. Although the horses are small, at times pony-sized, most registries for the Icelandic refer to it as a horse. Icelandic horses are long-lived and hardy. In their native country they have few diseases; Icelandic law prevents horses from being imported into the country and exported animals are not allowed to return. The Icelandic displays two gaits in addition to the typical walk, trot, and canter/gallop commonly displayed by other breeds. The only breed of horse in Iceland, they are also popular internationally, and sizable populations exist in Europe and North America. The breed is still used for traditional sheepherding work in its native country, as well as for leisure, showing, and racing.
Developed from ponies taken to Iceland by Norse settlers in the 9th and 10th centuries, the breed is mentioned in literature and historical records throughout Icelandic history; the first reference to a named horse appears in the 12th century. Horses were venerated in Norse mythology, a custom brought to Iceland by the country's earliest settlers. Selective breeding over the centuries has developed the breed into its current form. Natural selection has also played a role, as the harsh Icelandic climate eliminated many horses through exposure and malnourishment. In the 1780s, much of the breed was wiped out in the aftermath of a volcanic eruption at Laki. The first breed society for the Icelandic horse was created in Iceland in 1904, and today the breed is represented by organizations in 19 different nations, organized under a parent association, the International Federation of Icelandic Horse Associations.
Jökulsárlón Glacier Lagoon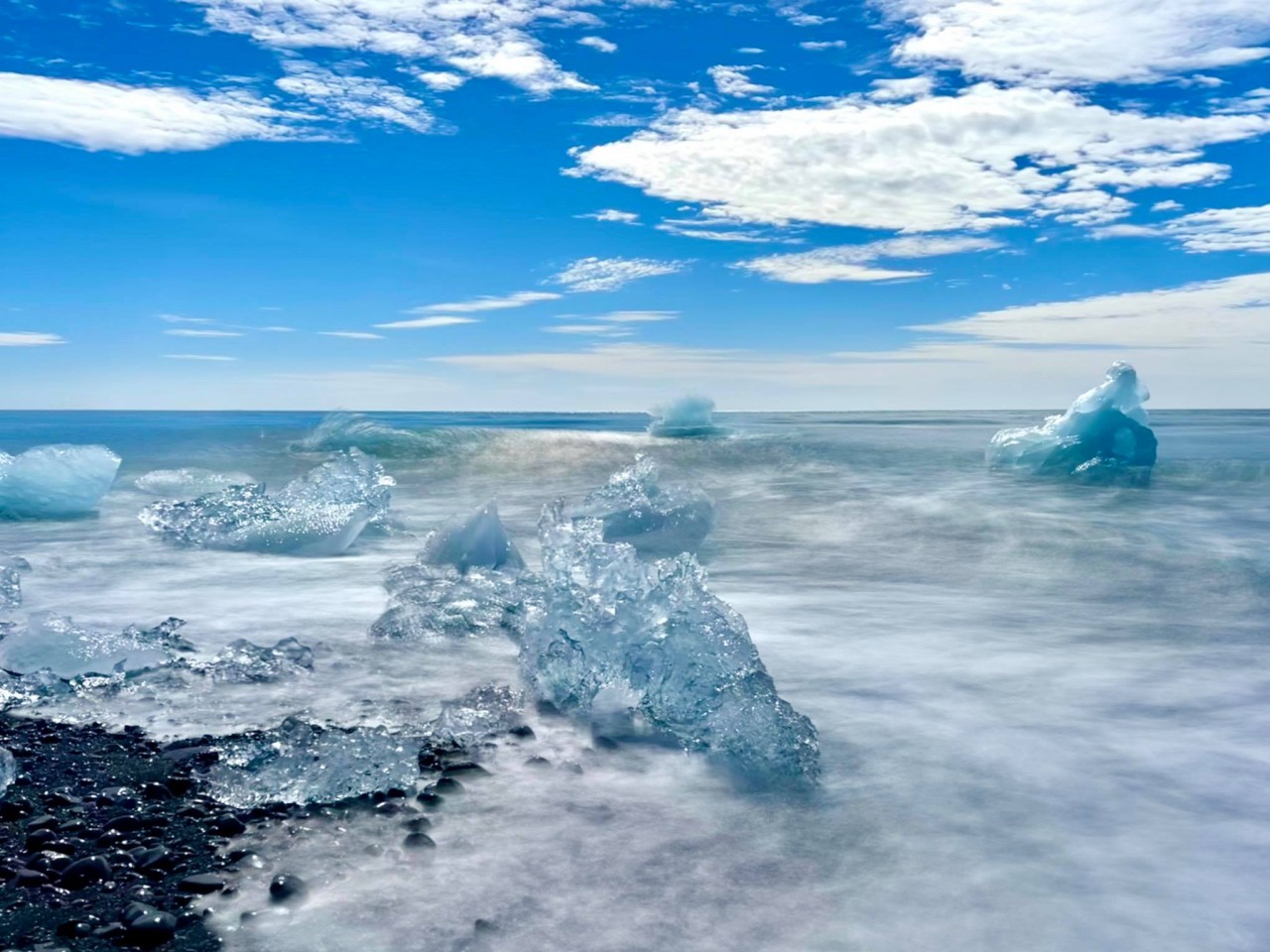 Photo: Kevin Phan
Jökulsárlón is Iceland's most famous glacier lagoon. Conveniently located in the southeast by Route 1, about halfway between the Skaftafell Nature Reserve and Höfn, it is a popular stop for those travelling along the South Coast or around the Ring Road of the country.
This beautiful location is the highlight of many self-drive tours and guided packages; both this 10-Day Summer Road Trip and 6-Day Summer Vacation feature it. Those renting a car can also access it in the south-east of the country. Alternatively, take a tour of Jokulsarlon Glacier Lagoon.
As a glacier lagoon, Jökulsárlón is a lake that is filled with the meltwater from an outlet glacier. In this case, it is Breiðamerkurjökull, a tongue of Europe's largest ice cap, Vatnajökull.
It stands out, however, due to the fact that it also fills with icebergs breaking from the glacier, some of which tower several stories high.
These icebergs, other than their scale, are notable for their colouration. Although they are, as expected, largely white, most are also dyed electric blue in part, with black streaks of ash from eruptions centuries past.
When the icebergs finally make it across the lagoon, they either drift out to sea or wash up on the nearby shore. Because of the way they glisten against the black sands of Breiðamerkursandur, this area has been nicknamed 'the Diamond Beach'.
In spite of being a rather recent formation, Jökulsárlón is the deepest lake in the country, with depths of 248 metres (814 feet). With a surface area of 18 square kilometres (7 square miles), it is also growing to be one of the largest.
Fagradals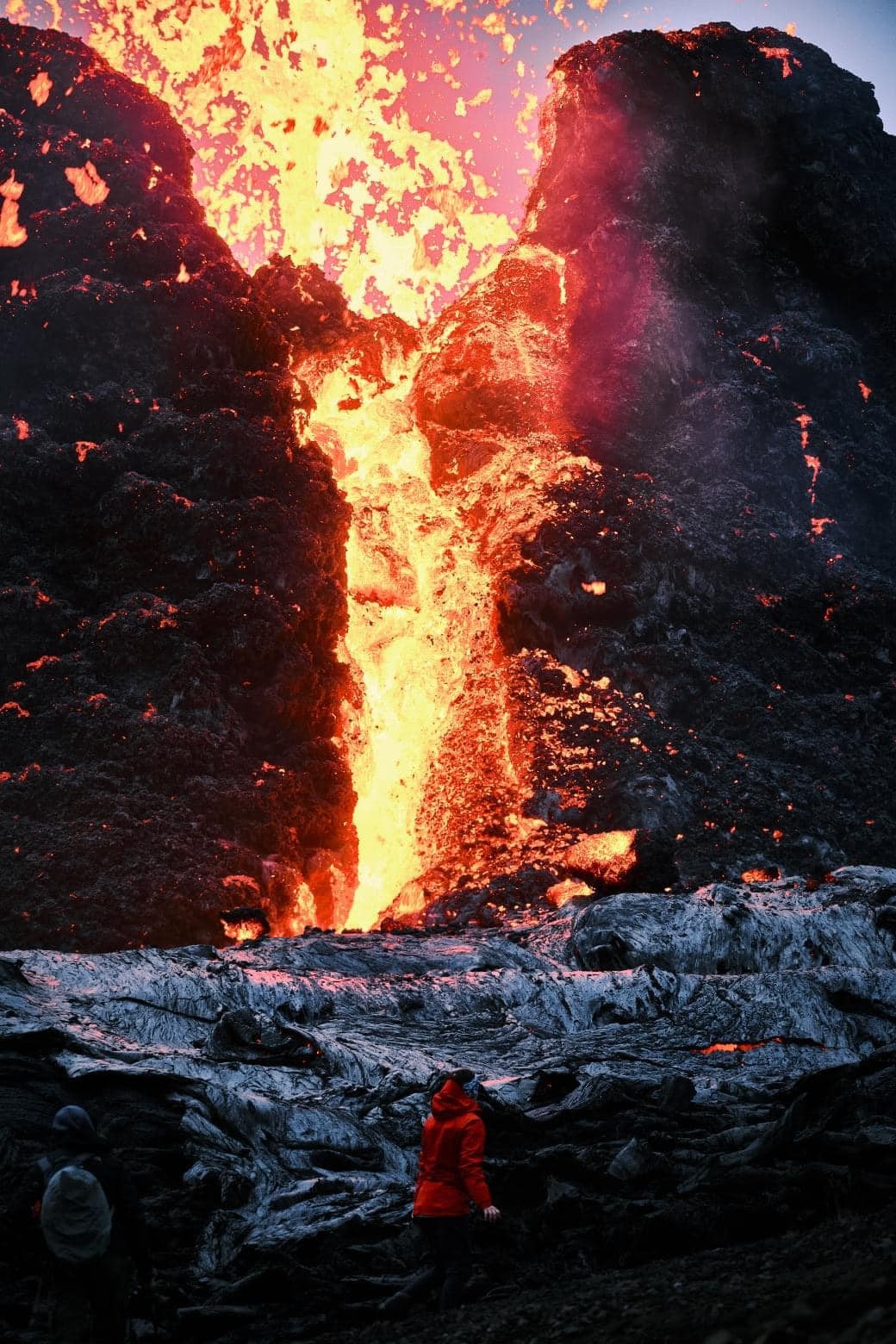 Photo: Kevin Phan
There is heavy traffic up towards Fagradalsfjall in Iceland. Tourists flock to experience the rare close contact with the earth's interior. But beware, for Mother Earth is known to be capricious.
The volcano came to life in March just as Iceland began to open up to tourists again. Tourism in Iceland struggled after the pandemic, but then the eruption of the volcano began. Over 260,000 people have visited the volcano so far.
Now the lava may solidify for good. The experts are unsure whether the lava show will start up again.
Fagradalsfjall is a tuya volcano formed in the Last Glacial Period on the Reykjanes Peninsula, around 40 kilometres (25 mi) from Reykjavík, Iceland. Fagradalsfjall is also the name for the wider volcanic system covering an area 5 kilometres (3 mi) wide and 15 kilometres (9 mi) long between the Svartsengi and Krýsuvík systems. The highest summit in this area is Langhóll (385 m (1,263 ft)). No volcanic eruption had occurred for 800 years on the Reykjanes Peninsula until 19 March 2021 when a fissure vent appeared in Geldingadalir to the south of Fagradalsfjall mountain. The 2021 eruption was effusive and last emitted fresh lava on 18 September 2021. The eruption was unique among the volcanoes monitored in Iceland so far and is expected to develop into a shield volcano. Due to its relative ease of access from Reykjavík, the volcano has become an attraction for local people and foreign tourists.
Blue lagoon
Photo: Kevin Phan
The Blue Lagoon is one of Iceland's most popular attractions, and it's little wonder as to why. The beautiful milky-blue water is unlike anything else found on earth and makes a stark contrast to the surrounding black lava fields and creeping grey moss. The water sits at 39°C (102°F) year-round, making it the perfect bathing temperature.
The lagoon is on the Reykjanes Peninsula in southwest Iceland, a region renowned for its barren landscapes and cone-shaped volcanoes.
It is only a 15-minute drive from the Keflavík International Airport and around a 30-minute drive from the capital city, Reykjavík. That makes it the perfect first stop when arriving in Iceland or the last stop before leaving the country.
Due to its excellent location, soothing waters, and rich skin nourishment, the Blue Lagoon quickly became Iceland's most visited attraction, rivaled only by the Golden Circle sightseeing route.
The Blue Lagoon is now internationally famous and on the top of many bucket lists around the world. National Geographic named it one of the top 25 Wonders of the World, and Condé Nast Traveller included it on a list of the top 10 spas in the world.
In fact, the Blue Lagoon has become so popular that you'll need to book your entry days or even weeks in advance to get in.
And who knows, you might be rubbing shoulders with international celebrities when you do go. Celebrities such as Björk, Beyoncé, Jay-Z, Kim Kardashian, and Kanye West have all been spotted in the Blue Lagoon, much to other visitors' delight.
2021 Epson International Pano Award

Joshua Hermann (USA) surpassed 5,378 works by 1,245 professional photographers from 97 countries to win the Epson International Panorama Photography Award 2021.