Top 10 Most Beautiful Towns For A Summer Trip In Vietnam
Vietnam immediately captivates visitors with its rich heritage and striking natural beauty. These beautiful towns will capture your heart the first time you visit them.
Being the capital, it's not surprising that Hanoi is one of Vietnam's most-visited cities alongside Ho Chi Minh and Ha Long. Dubbed the "Paris of the East," Hanoi is a sightseer's paradise because of its landmarks with French influences mixed with Vietnamese motifs. This metropolis is jam-packed with attractions that cater to tourists of varied tastes. However, it's not alone in that distinction.
There are other Vietnamese cities and towns as alluring as the capital. They offer endless opportunities for nature lovers, history buffs, foodies, and those who want to get active, according to The Travel.
Most Beautiful Towns For A Summer Trip In Vietnam
1. Ha Giang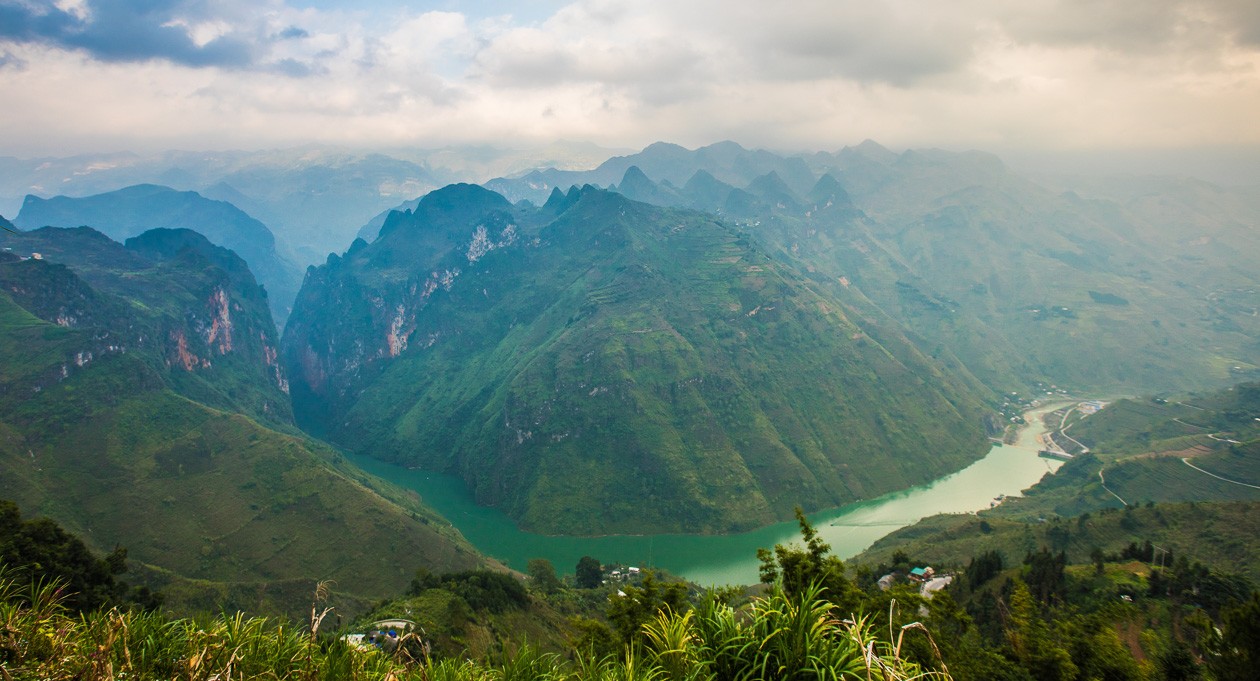 Photo: Vietnam Tourism
A border province and official Frontier Area, Ha Giang lies in the remote far northern region of the country. To visit this province is to journey back in time and encounter some of Vietnam's most rugged and grand landscapes. Ha Giang is best experienced as a road trip on two wheels, soaking up the majesty of the landscape and the atmosphere of the remote towns and minority villages.
September through to November is a good time to visit this remote province, with cooler temperatures. In November, Ha Giang is hugely popular during the Buckwheat Flower Festival. April to June is pleasant and warm, July and August can be very hot with regular monsoons.
2. Phan Thiet
Photo: TripAdvisor
Phan Thiet is one of Vietnam's busiest coastal towns. Because it offers a number of unique attractions that are far from the bustle of urban development, it is the perfect retreat from nearby cities Hanoi and Saigon, which are much busier.
As the capital of the Binh Thuan province, Phan Thiet is home to nearly 250,000 inhabitants who live across four wards and the vibrant city center. While most of the local economy centers on fisheries and fish product manufacturing, its beautiful beaches and resorts are slowly transforming Phan Thiet into one of Vietnam's most desirable tourist attractions.
3. Hue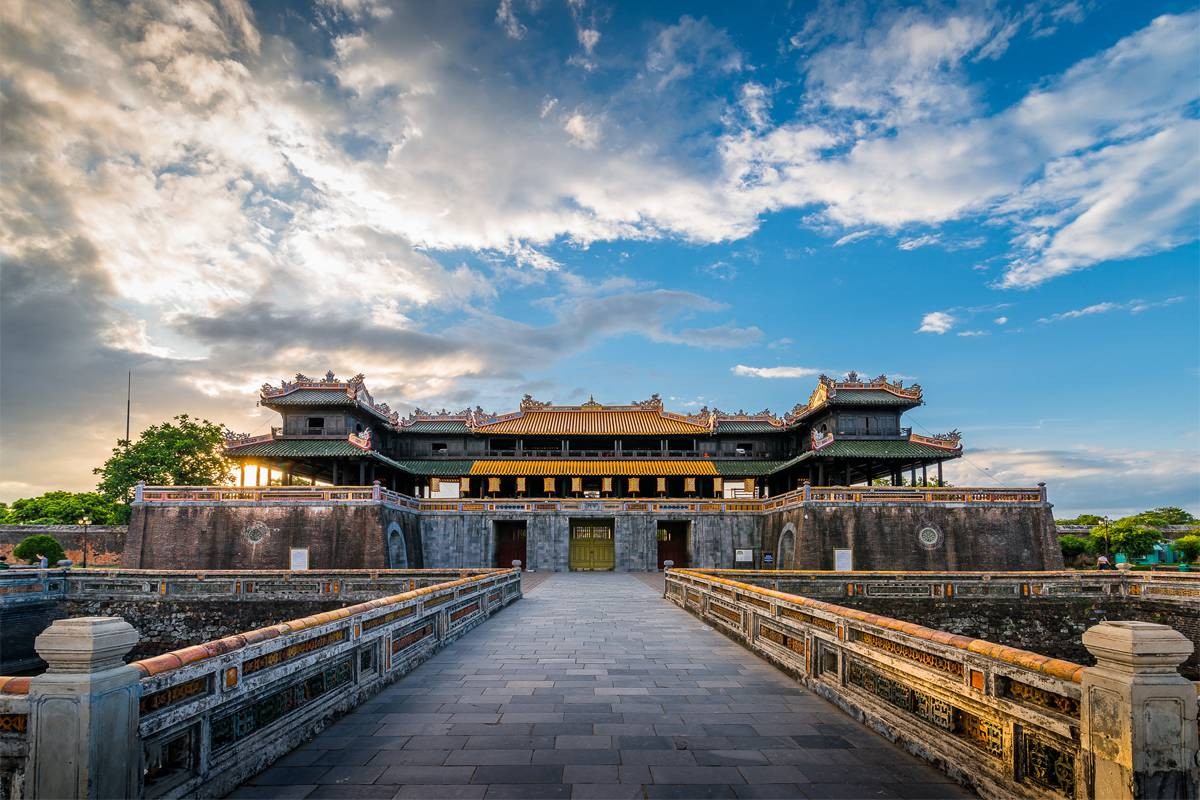 Photo: Local Vietnam
Hue is a city chock-full of stories. The Kings of the Nguyen Dynasty built their feudal capital along Hue's fertile riverbanks and atop its forested hills, but their imperial legacy is just one of many reasons to visit.
Hue's refined cuisine is the stuff of legend, and its leafy streets are lined with mossy pagodas, art déco mansions, and eye-popping markets. Through the whole scene flows the Perfume River, sets a languid pace the rest of the city is happy to follow.
4.Tuy Hoa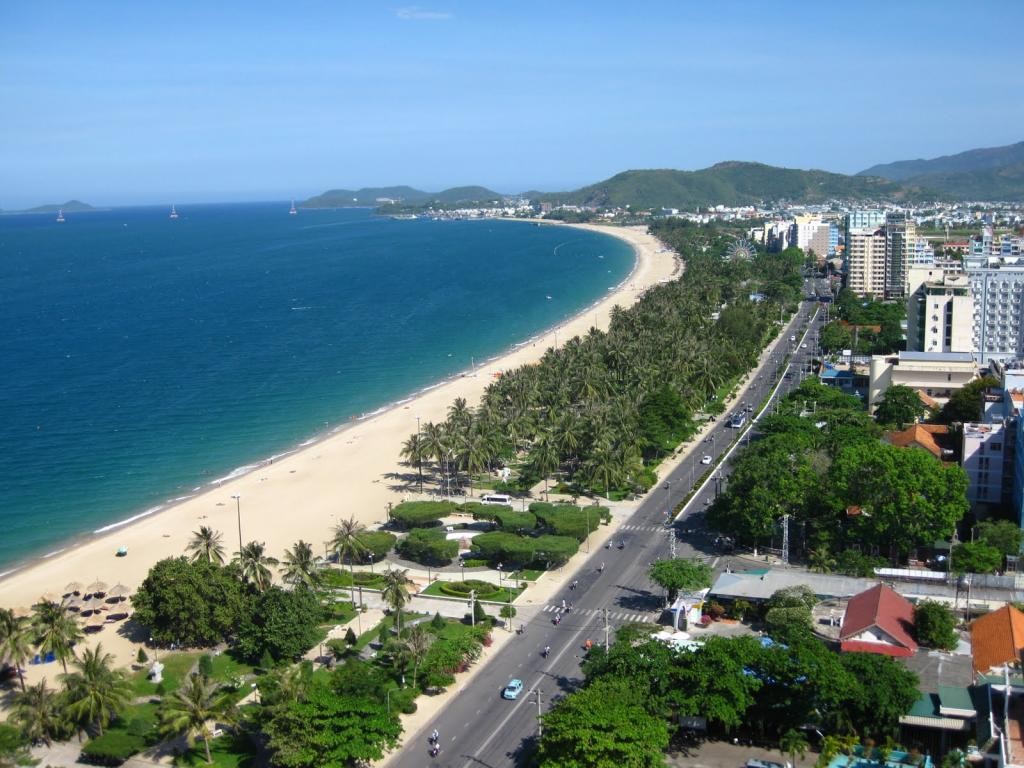 Photo: MIA
It's always glowing in Tuy Hoa because it is the "city of oil lamps and braziers." In the daytime, this provincial capital is splashed with sunlight, an enticing prospect for those who want to span the over the six-mile coastline of the Da Rang River.
At nighttime, the fun never stops when the oil lamps lighten up the streets and alleys, luring tourists to paint the town red. From its pristine shore to the bustling core, the charming Tuy Hoa won't disappoint tourists of varied tastes.
5. Mui Ne
Photo: TripAdvisor
Mui Ne is a famous tourist destination of Phan Thiet City in Binh Thuan Province. Mui Ne is one of the leading resort towns in Vietnam, known by many people for its long stretches of fine white sand, blue sea and coconut trees. Mui Ne Beach has been voted as one of the 11 most beautiful beaches in Southeast Asia.
When coming to Mui Ne, you not only will be captivated by picturesque sea views but will also have impressive experiences when exploring the peaceful life of locals as well as enjoying delicious local dishes made from seafood. Someone used to think that Mui Ne was Thai "Phuket" in Phan Thiet.
6. Da Nang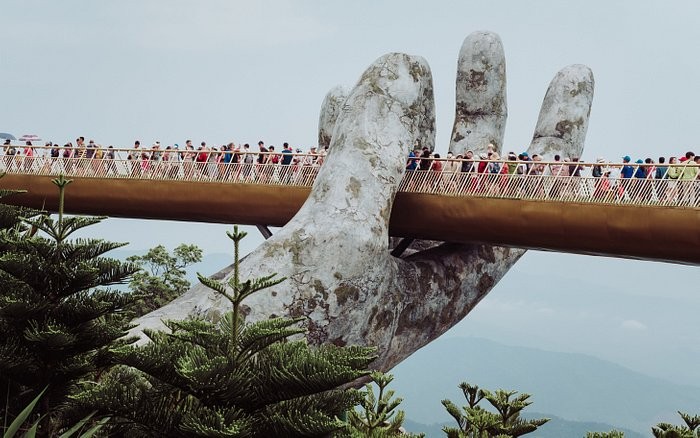 Photo: TripAdvisor
With broad beaches, fantastic street food, the fabled Hai Van Pass, and a growing collection of cafes, restaurants, and bars, it's no wonder the residents of Da Nang sport some of the broadest smiles in the country.
The warm sands of My Khe Beach sweep south from the mountainous Son Tra Peninsula. Da Nang hosts some of Vietnam's top luxury resorts, but much of the beach still belongs to the people who make it their playground, gym, and source of livelihood.
7. Ninh Binh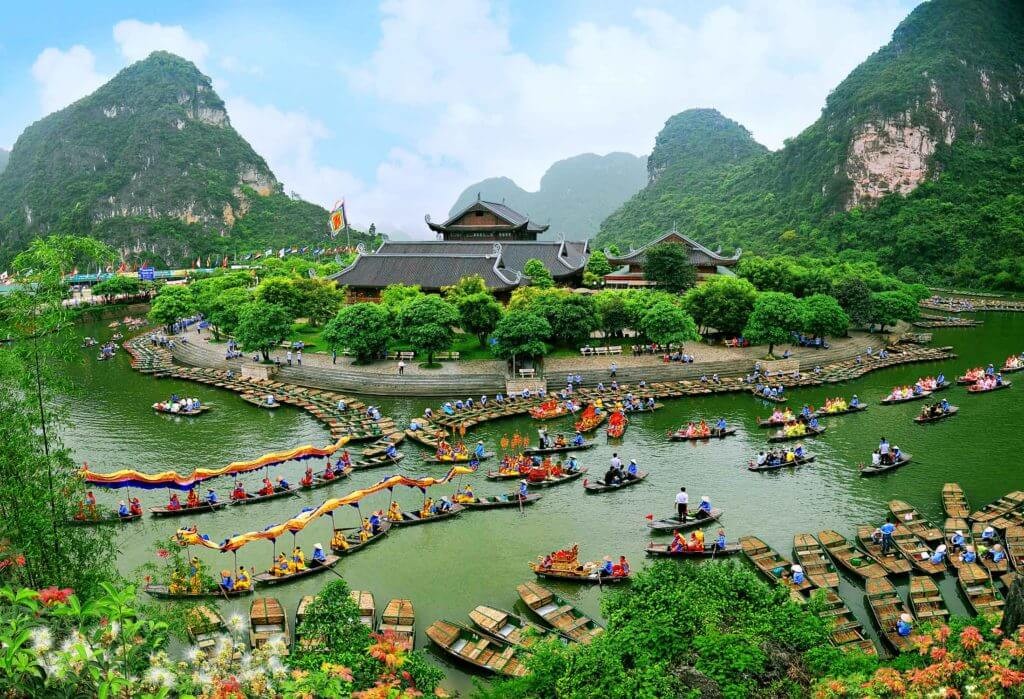 Photo: Vntrip
Not many tourists reach Ninh Binh, a tiny northern city but big on natural wonders. Dubbed "Ha Long Bay on Land," its riverine landscape, matched with lush mountains makes it an oasis.
A paddleboat tour is a must-try, and one of the attractions tourists will appreciate while afloat is the World Heritage Site of Trang An Scenic Landscape Complex. The landscape is so relaxing that while the boat snakes the river, tourists will almost reach zen. In Ninh Binh, even stolen shots look heavenly.
8. Sapa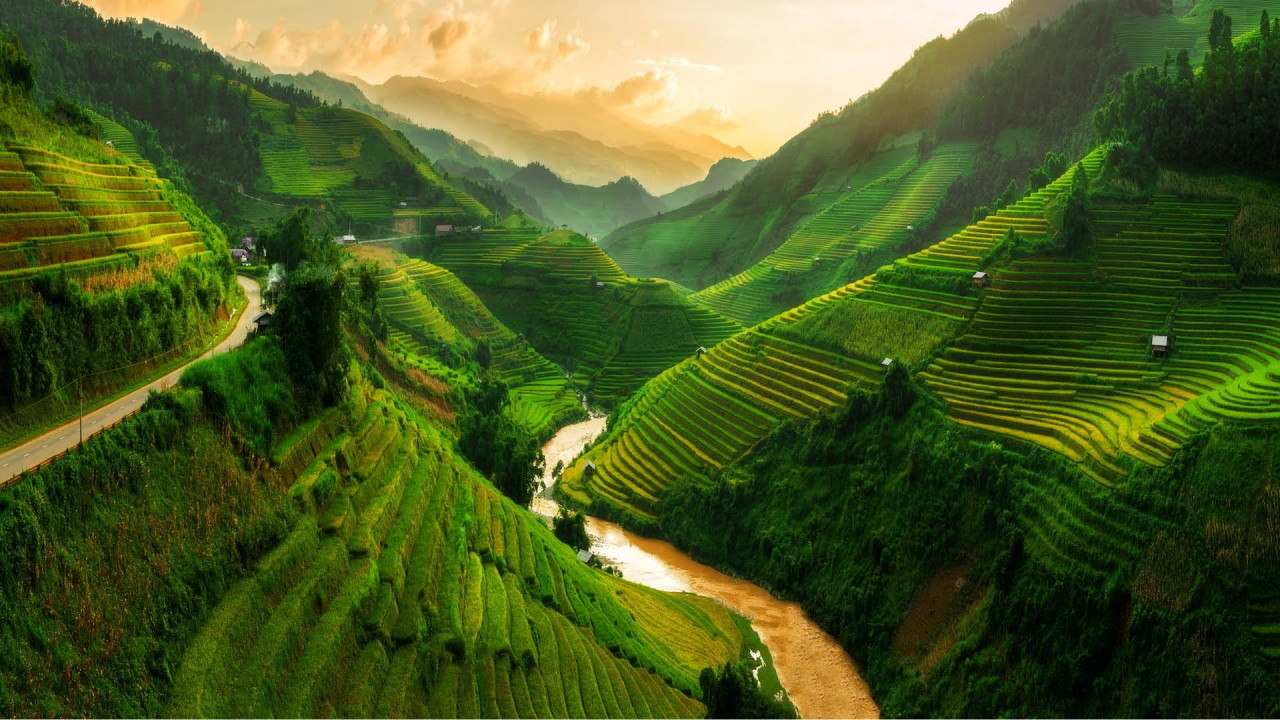 Photo: Travel + Leisure Asia
Sapa town stands at the head of a deep valley of magnificent rice terraces that are still farmed today as they have been for centuries. Backdrops don't get much more spectacular. Enticing ribbons of the road lead the eye down to the valley floor, white-water rivers rush among rice fields, and lush green mountains stretch into the distance as far as the eye can see. The highest peak in the region, Mount Fansipan, crowns the ragged ridge line high above the town.
9. Hoi An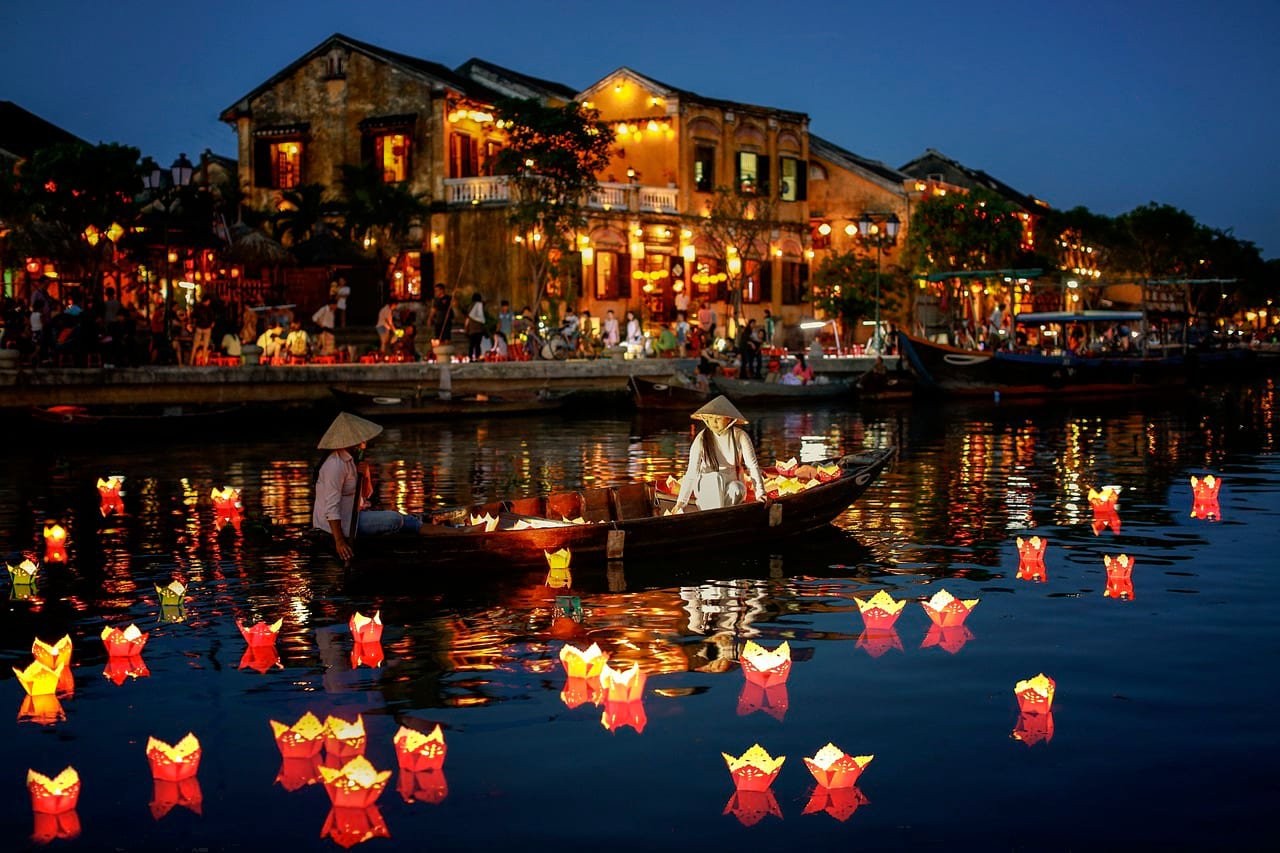 Photo: Riderly
Hoi An is a place where the bold march of progress peters into a leisurely amble. In this one-time trading port, the Thu Bon River meanders past crumbling shophouses and weathered pagodas, while sampans come and go from the old ferry quay. Outside the Old Town, two-lane roads slice through waving rice fields and emerge at a frothy coastline. Stay a couple of days, and Hoi An's easygoing beauty and lantern-lit nights may leave you hopelessly beguiled.
10. Da Lat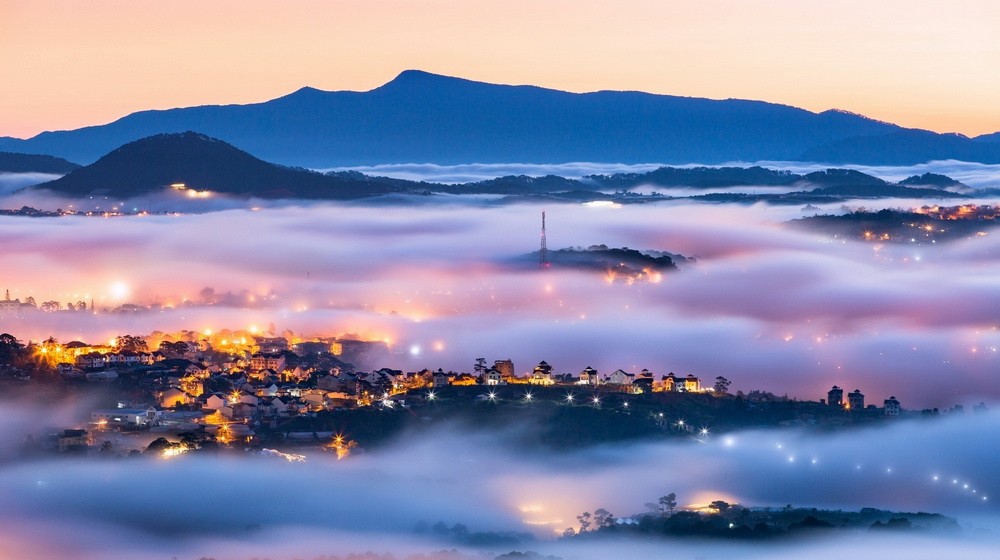 Photo: Dalat tours
There's a lot to take in in Da Lat, a city known for its lack of traffic lights. Tourists visiting this destination will be amazed to see how a city without stoplights can be peaceful – no traffic jams and hot-headed drivers. Its location in the highlands is perfect for a countryside escape.
Even though it is charming, it is one of the most overlooked places in Asia, according to CNN. Its downtown is already filled with surprises, more so when tourists explore its natural wonders, from Dambri Falls to Xuan Huong Lake. Da Lat is not too much for curious wanderers.