Top Ten Best Cuisines in the World
Thailand, Japan, China, India are 4 Asian countries in the list of 10 countries with the best food in the world according to CNN Travel.
Food and alcohol are two of our favorite topics to write about. We enjoy praising the good and condemning the bad. This is our take on some of the best cuisine cultures and places. As you plan your next trip, it's time to check out the list to see which countries reign supreme for food.
Mexico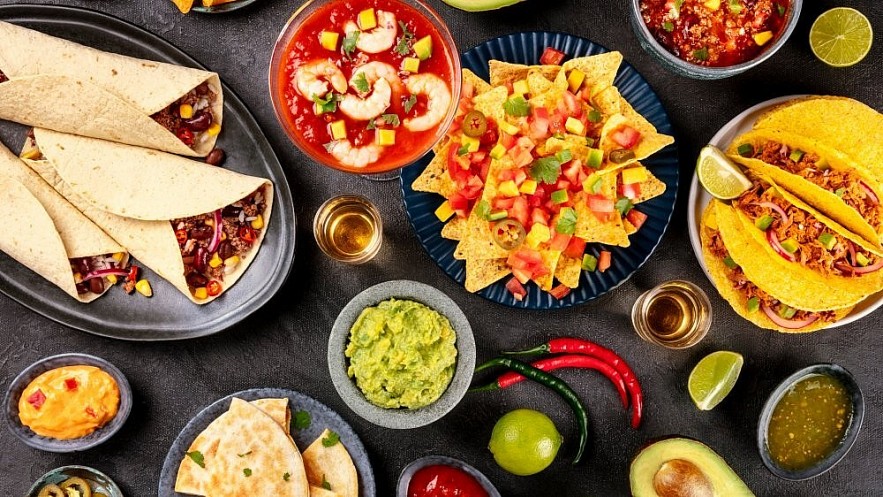 Photo: Enjoy Plovdiv
"If you can only eat one country's food for the rest of your life, Mexico is a smart choice," CNN praised when talking about this country's cuisine.
In dishes like enchiladas (grilled cheese tortillas), tacos (wheat flour crust, deep-fried corn with a variety of fillings), helados (ice cream) and quesadillas (tortillas filled with cheese or meat, beans, vegetables), you will find delicious taste of Greek salad, the taste of Indian curry, the spicy taste of Thai food, etc.
It also serves as a distribution hub for nutritional superfoods. Avocado, tomato, lime, and garlic, along with beans, cocoa, and chilies, are high in antioxidants and other beneficial ingredients. However, it does not taste nutritious. In your mouth, it tastes like a festival.
Thailand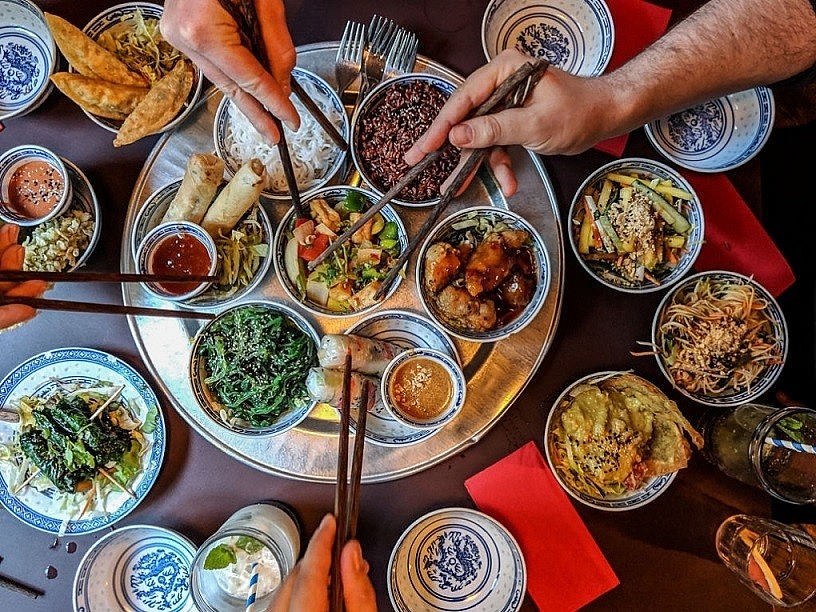 Photo: Best Price Travel
With influences from China, Malaysia, Indonesia, Myanmar and a royal culinary tradition, Thai cuisine is the best of many worlds. The dishes are made up of a variety of herbs and spices. Thai cuisine is distinguished by its sour, spicy, salty, and sweet characteristics. When visiting the country of golden pagodas, try pad Thai, Som tam (green papaya salad), or the famed Thai hot pot. The best part about eating Thai food in Thailand though is the hospitality. Sun, beach, service with a smile and a plastic bag full of som tam -- that's the good life.
Greece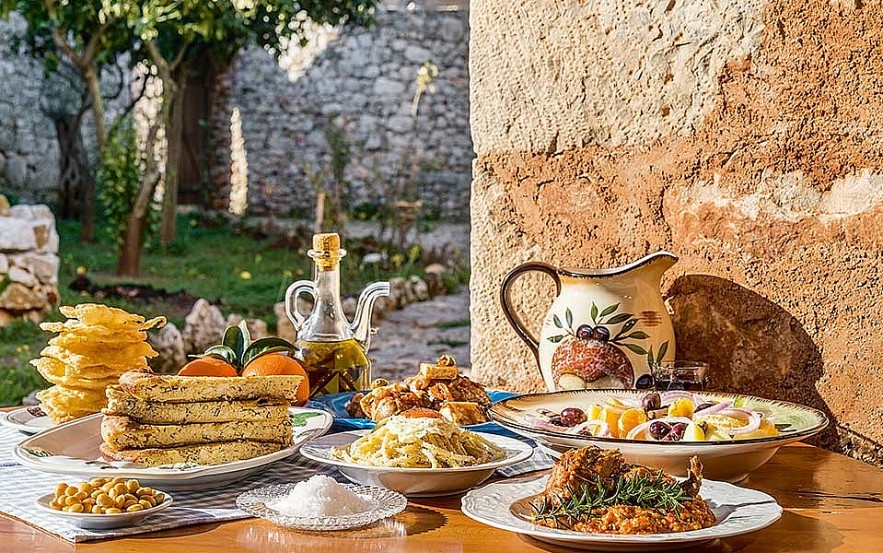 Photo: Greece is
Traveling and dining are two things that travelers appreciate when coming to Greece. One of the things you must try is olives - a gift from the gods. Olive oil is sprinkled on food, drizzled on bread, giving it a distinctive, seductive taste that no other oil can match.
Greece is widely known around the world for its Mediterranean food, which is the world's most popular healthy eating model. Plants such as vegetables, fresh fruits, entire grains, beans, nuts, seeds, and extra virgin olive oil are commonly consumed. They don't use refined sugar or flour very often. Red meat and other fats, such as butter, are also less popular. Instead, meals usually consist of eggs, milk, chicken, and fewer portions than in the United States. Herbs are also grown on the island, and they are used in a variety of recipes.
India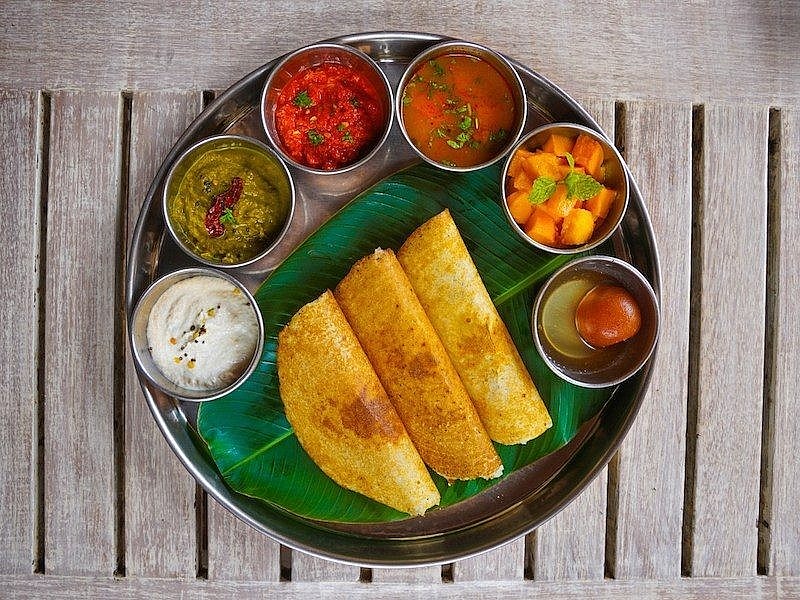 Photo: Honest Cooking
India comes to mind when someone cites a meal that utilizes so many spices that meat and veggies look like leftovers. There are no restrictions on the usage of spices here. It doesn't matter how much you put in as long as it adds flavor to an excellent dish. When you visit India, make sure to try the Dal (boiled lentils), dosa (pancakes with various spices - photo), masala chai (tea with milk and herbs).
Japan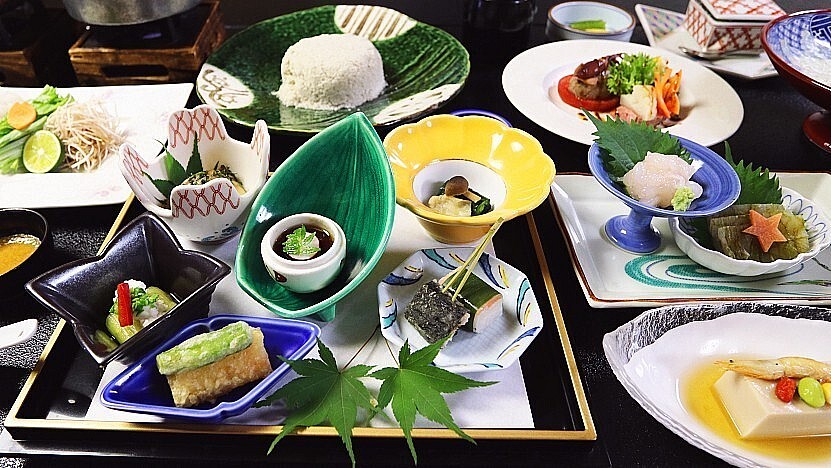 Photo: Japan Guide
Japan is the birthplace of masters of sushi, ramen and a variety of beautifully presented dishes. Head to the land of the rising sun for a sumptuous multi-course kaiseki (pictured) meal, each beautifully presented as a poem. Otherwise, you can grab a seat at the sushi conveyor belt, enjoy a bachelorette party, or try any of the items in the convenience store. The only thing you'll notice will be: the Japanese food is exquisite. "It's impossible to eat badly in Japan," CNN wrote.
Spain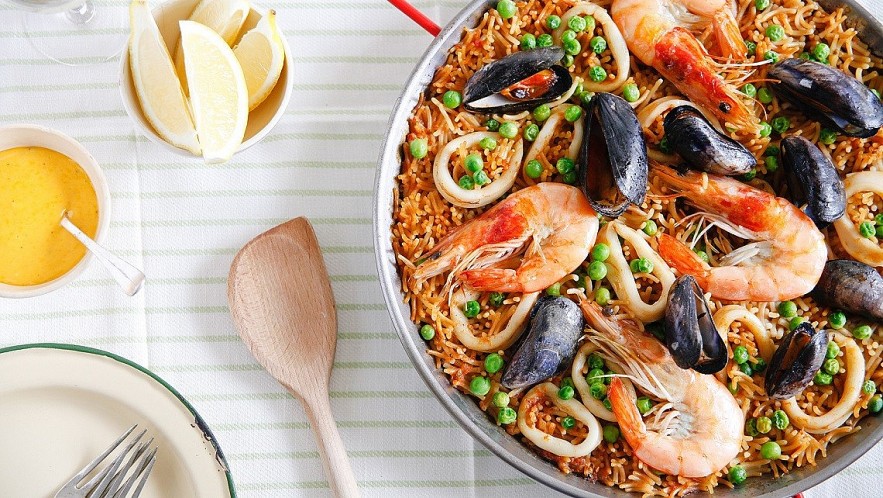 Photo: CNN
Let's eat and drink first, then sleep for two hours, then eat and drink again. Viva Espana, the hedonistic gastronomic culture that we all secretly wish was ours. The unending porron challenges, the bar hopping and tapas eating, the minimal working, the 9 p.m. dinners — this is a culture built on, around, and sometimes even inside food.
Spaniards gourmandize in the same way that they flamenco dance with uncontrolled zeal. They eat snacks throughout the day, with large meals in between. From the fruits of the Mediterranean Sea to the riches of the Pyrenees, from the Moorish saffron and cumin notes to Ferran Adria's mad molecular experiments, Spanish cuisine is both timeless and forward-thinking.
France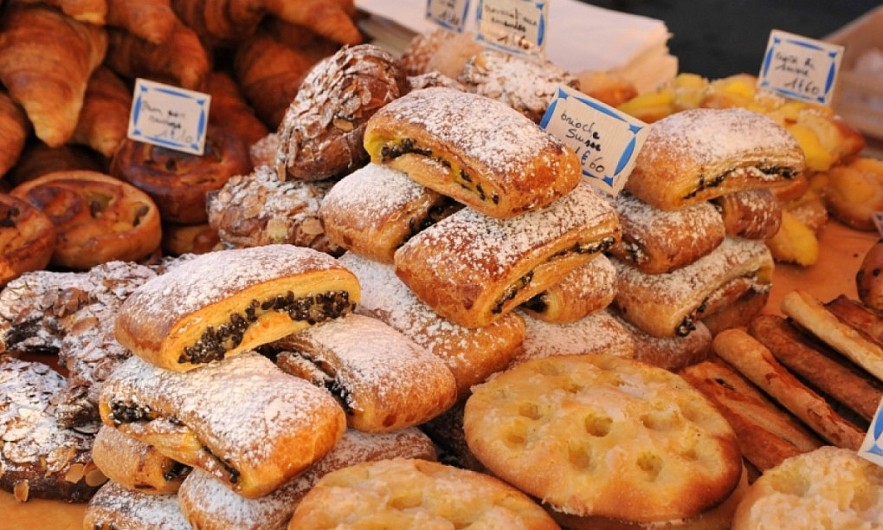 Photo: A Taste of French Cuisine
According to CNN, Paris is not only a beautiful city but also offers a wide variety of delectable delicacies, ranging from baguettes, croissants, and macarons to foie gras and grilled lamb chops. Wine tasting while traveling throughout the country is an experience that should be had.
China

Photo: Hello Fresh
People who ask each other, "Have you eaten yet?" are undoubtedly the world's most food-obsessed. Throughout China's turbulent history, food has served as a form of escapism.
"The Chinese don't just cook and sell anything, they make it taste great. This is a place where we can be shocked by the dishes dozens of times a day," CNN wrote. Some famous dishes are Peking duck, Sichuan spicy hot pot, sweet and sour pork, Dong Po braised meat, Xiao long bao, etc.
It's hard to realize China's different cuisines are all from the same country. It's not easy to summarize the food culture, except to suggest that you'll always want seconds.
Italy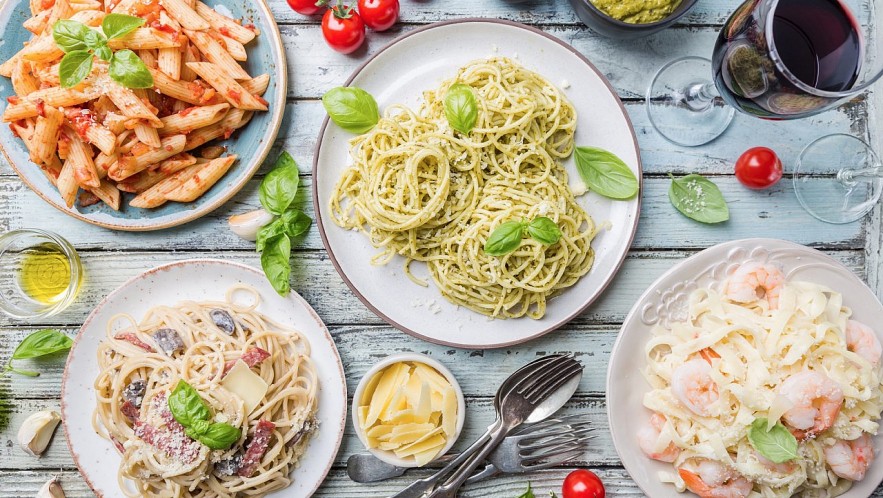 Photo: Real Simple
With its zesty tomato sauces, creative uses of wheat flour, and desserts that are practically cream vehicles, Italian food has captivated tastes around the world for ages.
As voted by CNN, Italian food has captivated diners around the globe for centuries. Pizza, spaghetti, gelato, tiramisu, cappuccino... are the "classic" names in the culinary village. Many tourists say that Italian cuisine is food for everyone.
Italian cuisine is a collection of crowd-pleasing comfort food, from buttery risottos to crisp fried meats. Many individuals, especially rookie cooks, have welcomed it into their homes. That is where the true genius lies: Italian cuisine has become everyone's food.
Vietnam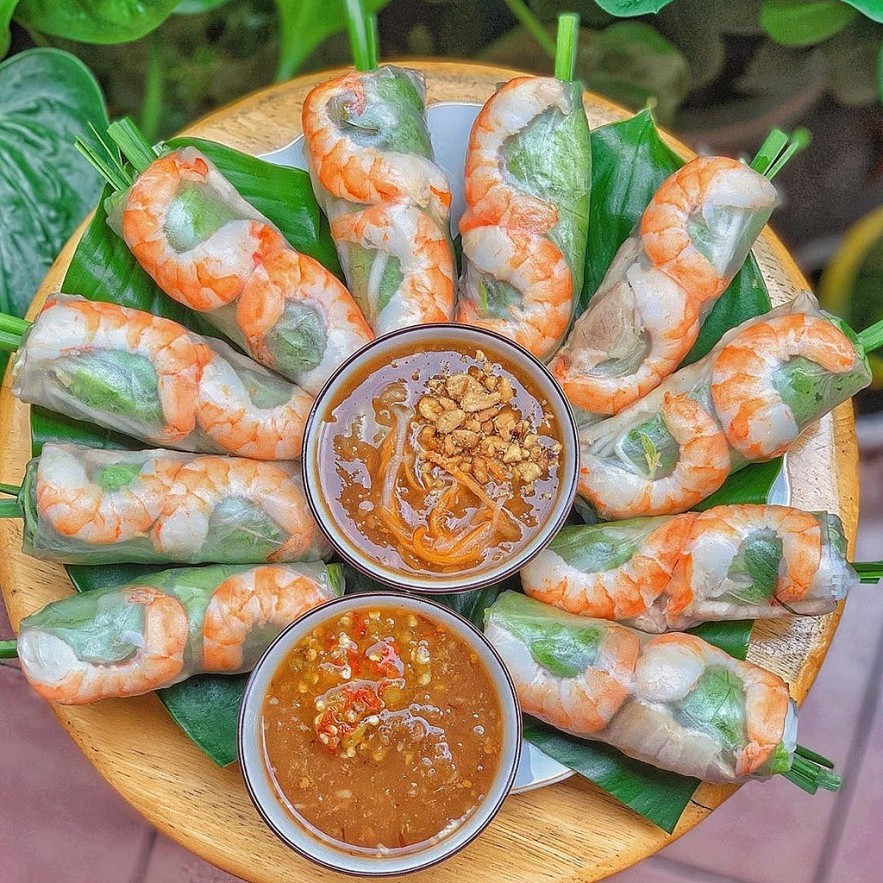 Photo: VNexpress
The main ingredients of Vietnamese food include shrimp paste, fish sauce, rice, herbs, Thai basil, fruits and vegetables. But at the same time, unlike other Asian countries, Vietnam has one of the healthiest foods in South East Asia.
Check out the list of top dishes to try when visiting Vietnam:
Goi cuon – spring rolls stuffed with coriander, greens, minced pork, shrimp or crab.

Banh mi – sandwich with vegetables, omelette and various different fillings.

Banh Xeo – Vietnamese pancakes. The literal translation is «sizzling pancake».

Pho – noodle soup.

Cha Ca – white fish, sauteed in butter with spring onions.

Must-Drink in Vietnam: Jasmine tea, Bia Hoi – local beer, strong iced coffee, lemon iced tea.
Top 10 Best Golf Courses In Asia

Asia is one of the most famous destinations for golf lovers and luxurious golf courses. With golf sport developing faster in recent years, the demand ...