Travel around the world from home during COVID-19 lockdown
A photo album under the theme "traveling around the world from home" taken by two Vietnamese travel lovers to satisfy their travel passion during social distancing time, also it spreads an interessting message and inspires people staying home positive for the COVID-19 preventation. 
Trung Duc and Khai Quan are two members of a group named Wanderful Dreamers founded in 2017 to satisfy their passion for sharing and traveling. Duc has a knack for photography, film making while Quan is in charge of the content. Both focus more on the cultural values and local people rather than the beauty of each destination they visit.
Mostly, their work is also adversely affected by the advent of COVID-19 outbreak and the issuance of social distancing in Vietnam since early April.
Trung and Quan make this album to spread an inspirational message about COVID-19 to everyone: it could be a little confined and boring staying inside, but there are many ways to make this social distancing time more relaxing, happy, and meaningful.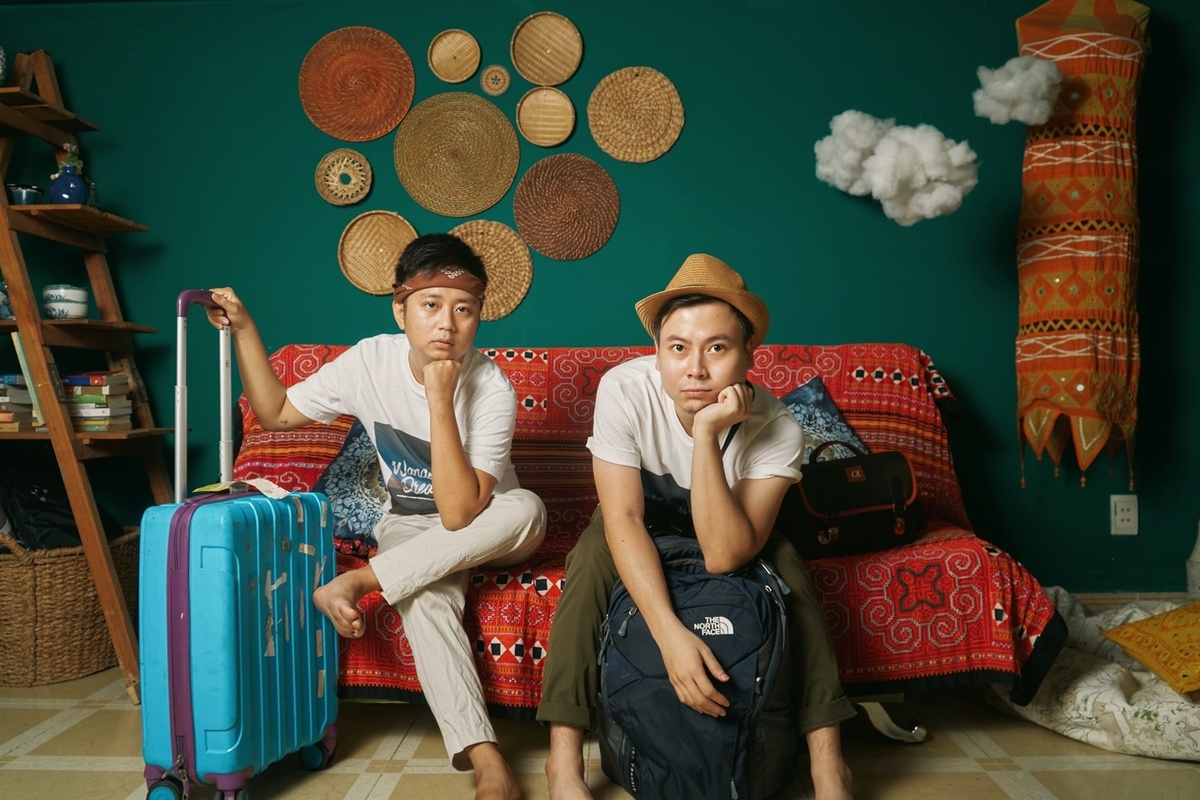 Trung (L) and Quan assume they are sitting room at "Tan Son Nhat" airport, preparing to take off to their dream horizons (Photo: Wanderful Dreamers/ VNE)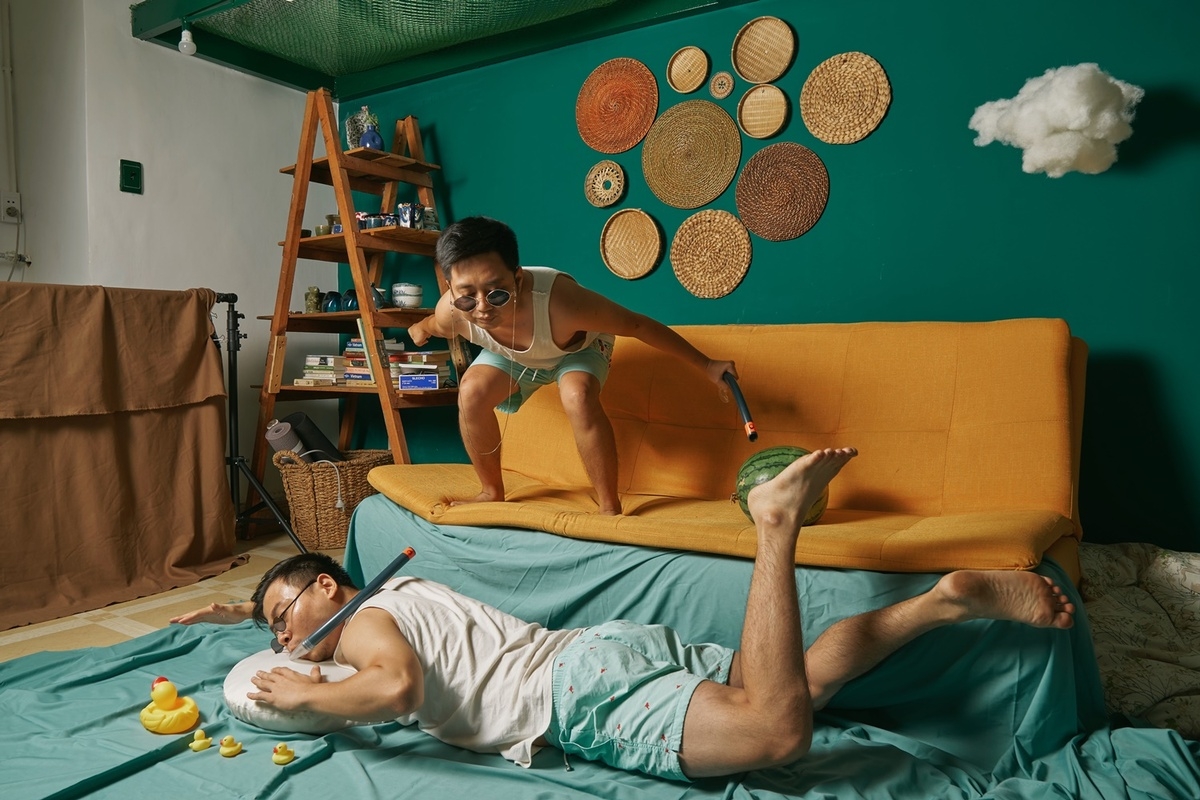 Saigon is as hot as fire in March and April, Trung and Quan is imaging they are snorkeling and seeing corals at Phiphi Island, Phuket, Thailand. (Photo: Wanderful Dreamers/ VNE)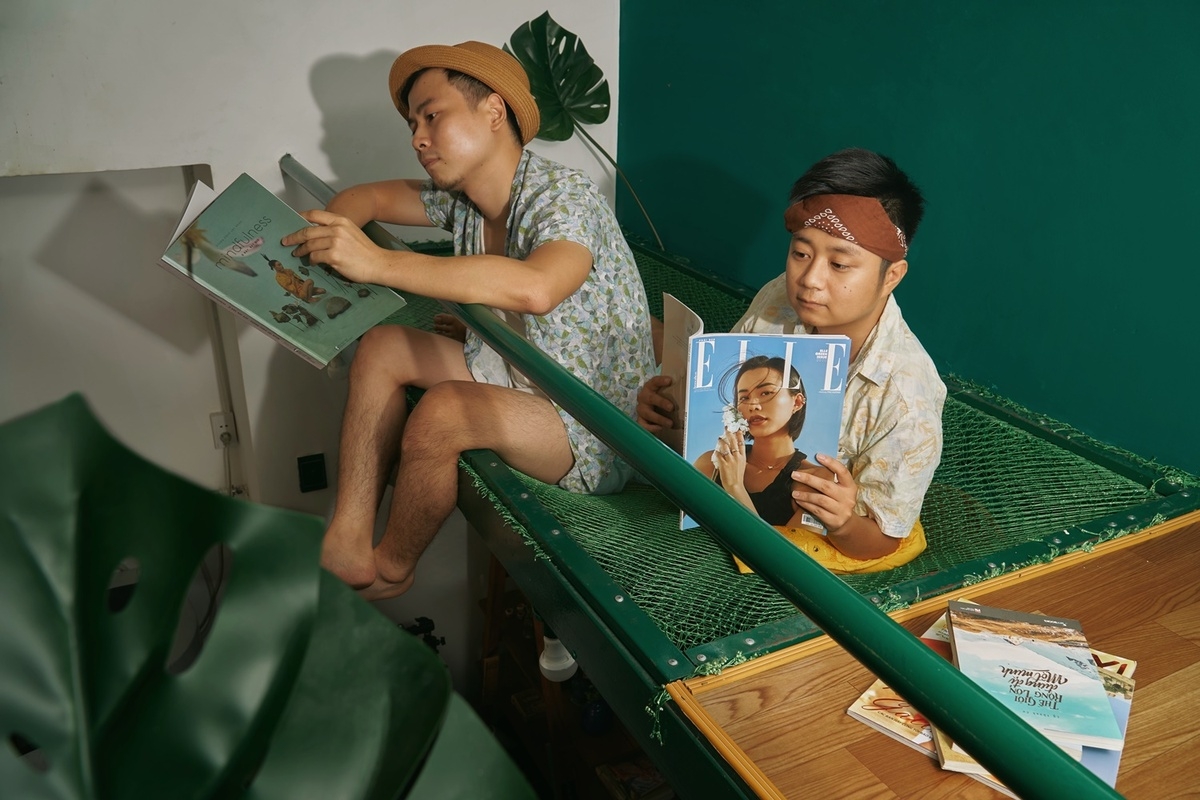 After Phuket, they head to Bali to relax, swim and enjoy the well-known babi guling, or roast Balinese style pig (Photo: Wanderful Dreamers/ VNE)
Both are taking the subway to Taipei's Aohe night market, ready to drink milk tea, eat baked dumplings, stand noodles then take the train back to Tay Mon Dinh area - the busiest shopping area in Taipei downtown (Photo: Wanderful Dreamers/ VNE)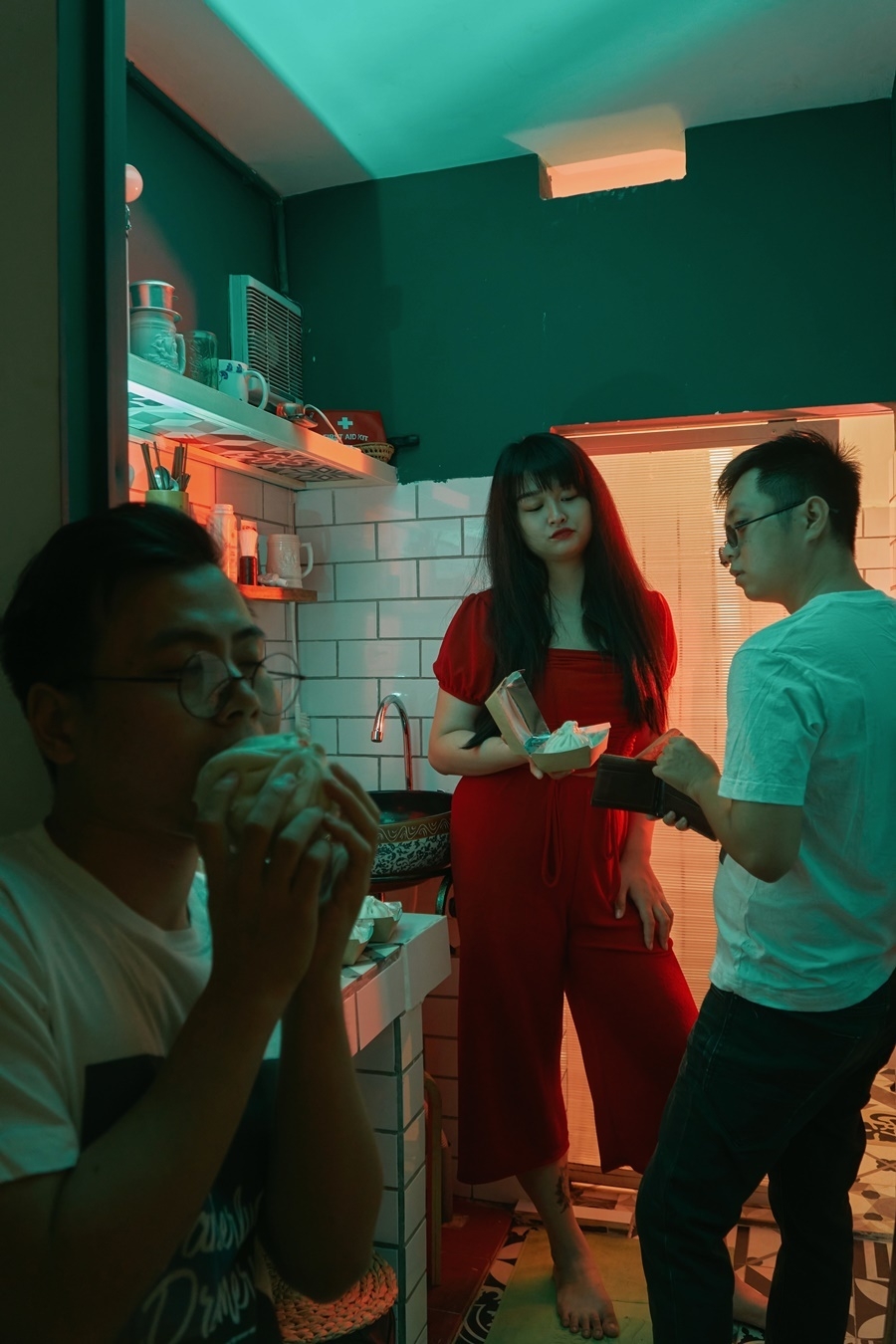 Inside the studio is Airbnb with an area of ​​only 30 m2 and narrow space, which are reminiscent of apartments in Hong Kong. (Photo: Wanderful Dreamers/ VNE)
Both are venturing out on an Amazon jungle adventure in South America. "This tour is dedicated to those who can stand reptiles and the bushy vegetation", Duc told VNE. (Photo: Wanderful Dreamers/ VNE)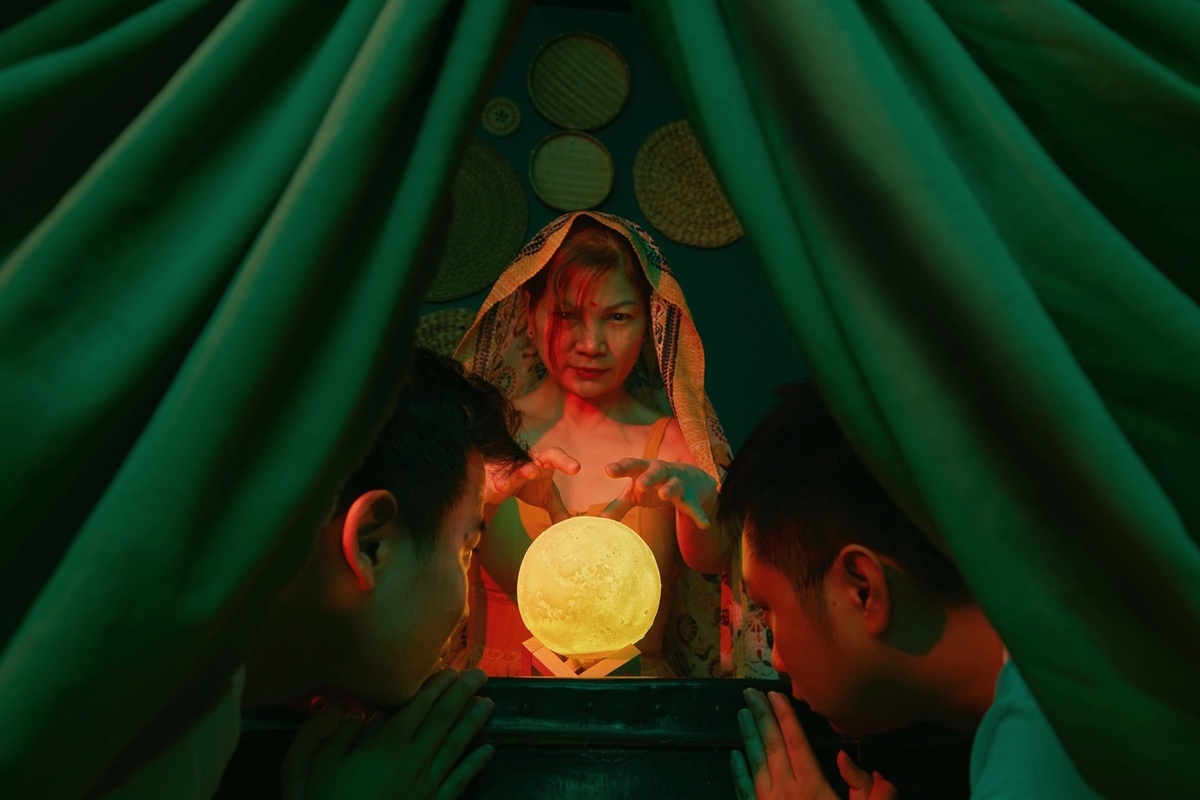 The appearance of the "third person" makes the adventure in India more adventurous and mysterious. The first thing Trung and Quan do in India is to see a fortune teller. In Indian society, if the snake hypnotic magic flute is more popular among Indian men, Indian women prefer fortune telling. (Photo: Wanderful Dreamers/ VNE)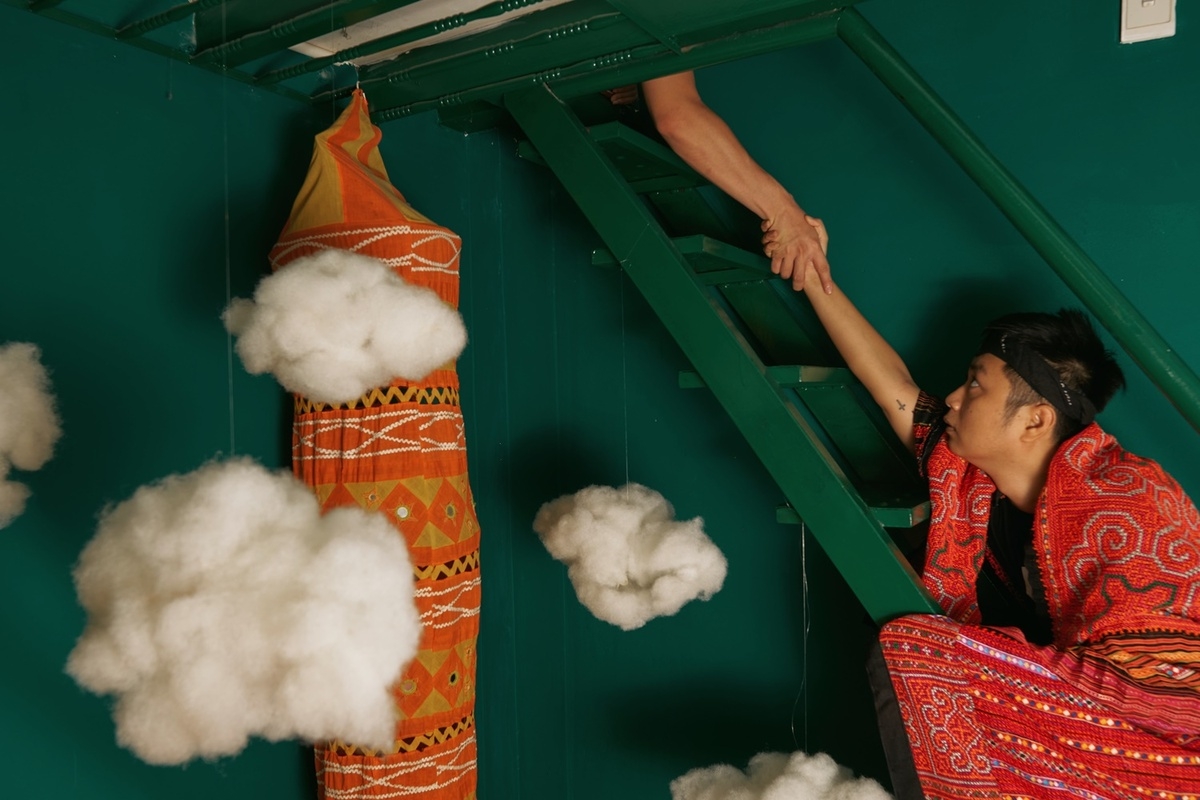 A walk from India to Nepal is a little demanding, but it's surely an unforgettable experience. Along with visiting sacred places like temples, Trung and Tuan also embark on a mountain climbing trip, then set camp on the Everest snow mountain - the highest peak in the world which stands at 8,848m above sea level. (Photo: Wanderful Dreamers/ VNE)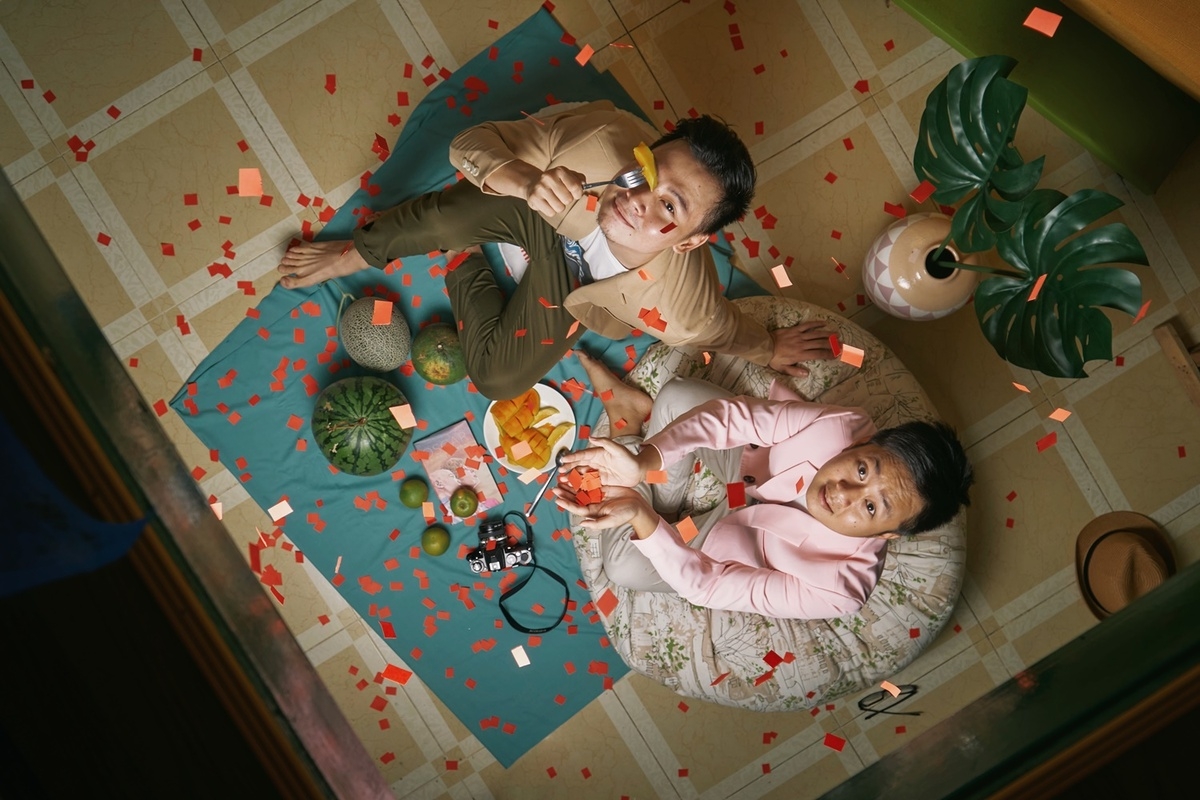 If Japan is the next destination, don't miss out the Hanami - Cherry Blossom Viewing Festival, one of the most highly-anticipated in Japan between March and May every year. Cherry blossom viewing is an indispensable tradition and beauty in Japanese culture (Photo: Wanderful Dreamers/ VNE)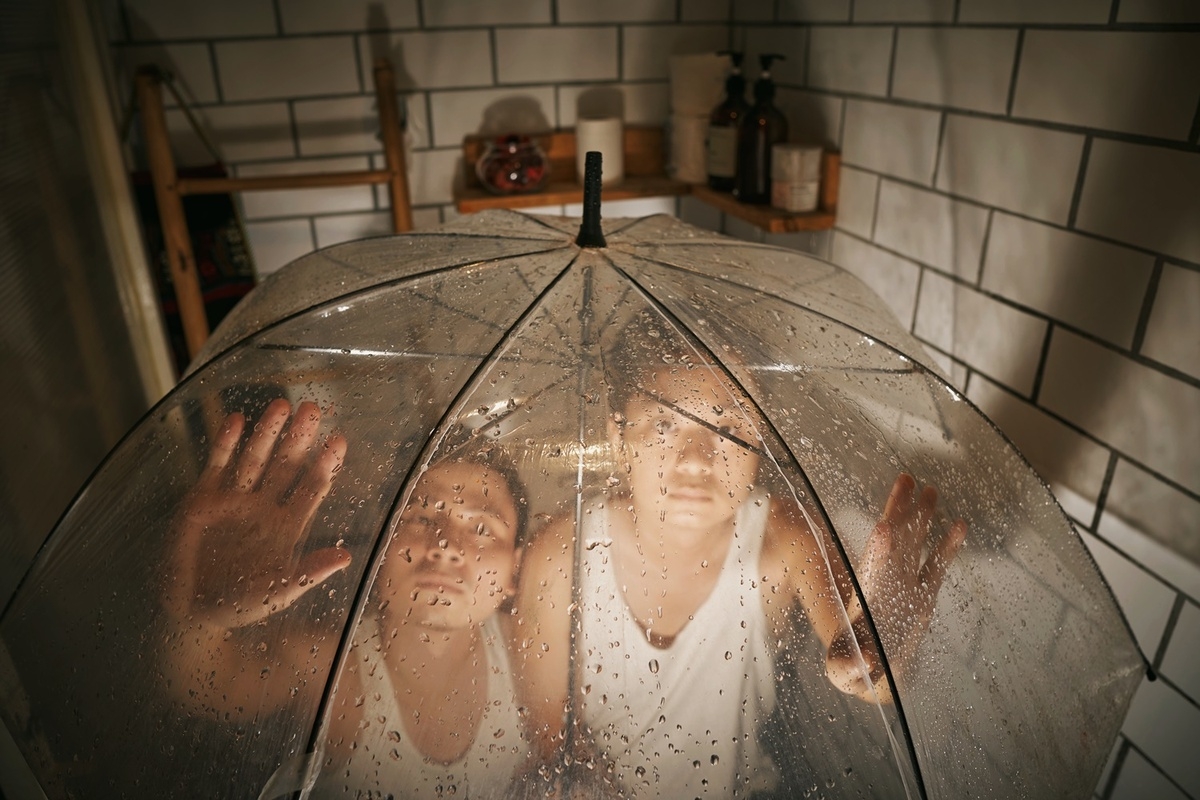 Cherry blossoms in Korea are in bloom at the end of March annually, attracting a large number of Vietnamese visitors. One can take a collection of photos with cherry blossoms taken under the spring's drizzle. (Photo: Wanderful Dreamers/ VNE)