Two famous prisons in Southern Vietnam
In addition to some famous prisons in the North of Vietnam such as Hoa Lo Prison or Son La Prison, Con Dao and Phu Quoc are among the well-known prisons of the Vietnam War in Southern of Vietnam, attracting thousands of visitors each year.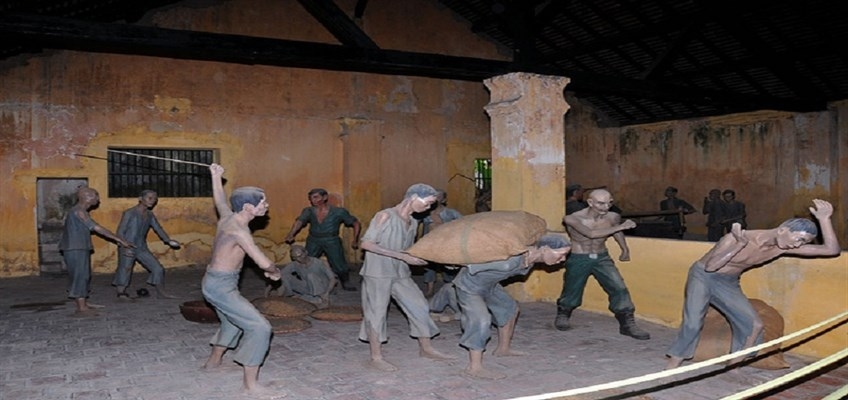 Photo: Vivutravel
Vietnam is famous for not only breathtaking holiday destinations but also the uniqueness of historical sites. So let's explore 2 prisons in Southern Vietnam that captured the inhumanity of French and American troops towards Vietnamese soldiers.
1. Con Dao Prison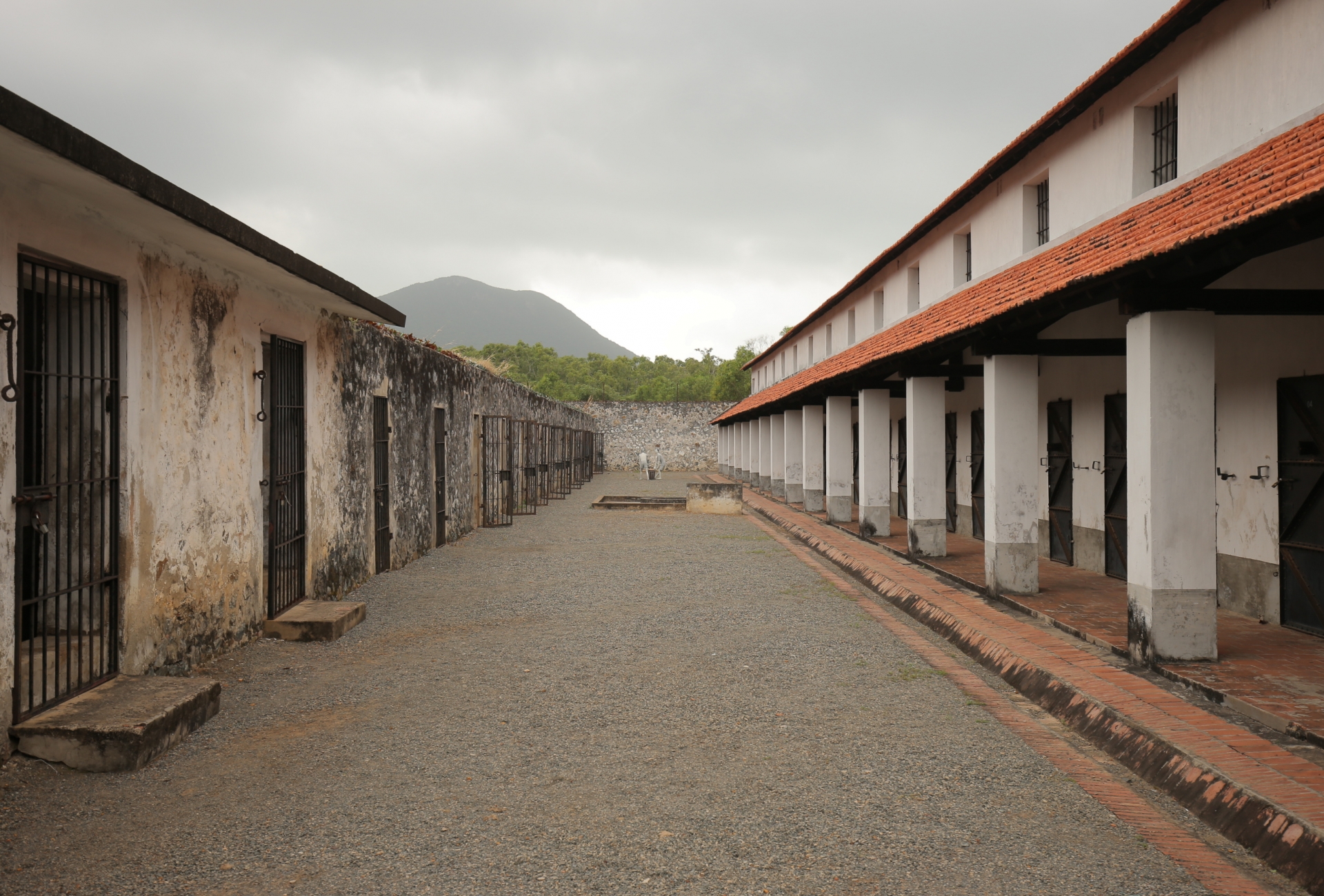 During the time that the French were ''masters'' of Indochina, they used Con Dao as a prison island for political prisoners; there was a constant struggle against their presence. Photo: Wikipedia
Con Dao prison was built by the French colonists in 1862 to detain and torture political prisoners who triggered the danger to the French colonial regime. This is a complex of prisons with a no less notorious name "Hell on Earth" located in offshore Ba Ria - Vung Tau province.
In terms of structure, the buildings have a system of fixed, 4 to 5 meters high surrounding stone walls, inside are supervisors arranged in rows and with many rooms. There are ten collective cells split into two rows, one special cell, one rice milling cellar, one breaking stone area, and twenty stone cellars. There are also other typical areas as the dining area, club, chapel, gardens, and warehouse.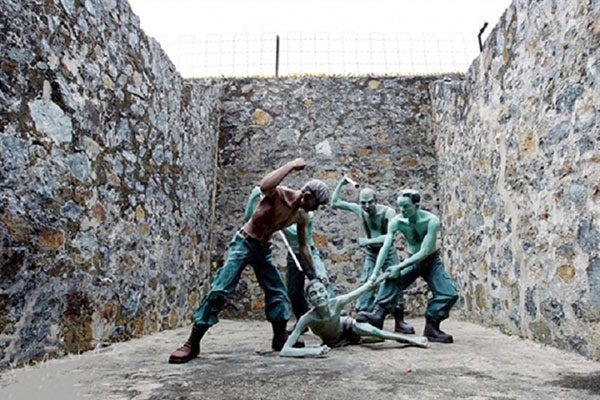 Visiting Con Dao Prison, all images of a severe prison with tiger cages, byre, farms, Phu Hai Prison, Ma Thien Lanh Bridge, and limekiln area...appear along with the brutality of colonialism and imperialism. Photo: Asia Open Tours
In 1930, the complex had 4 main prisons which, later on, was expanded due to the increase in the number of prisoners. Besides, the French colonists still maintained establishments such as So Dam, So Tieu, So Chi Ton, So Luoi for prisoners to cultivate, exploit stones or cut down trees.
At the time of the American war, the complex was expanded with more severe prisons, especially the Tiger Cages. More than 20,000 soldiers detained here had sacrificed in the period of 113 years from 1862 to 1975.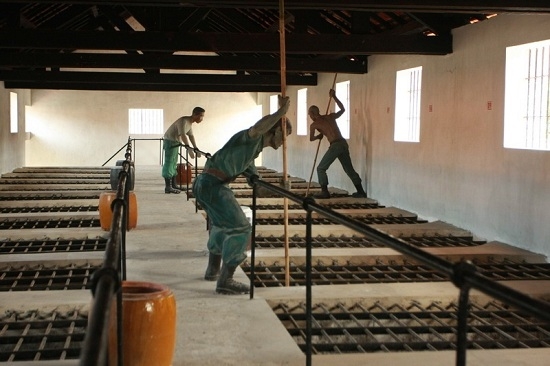 Ther Tiger Cages. Photo: TNK Travel
In 2012, the Con Dao prison system was recognized as an important and special national historical site in Vietnam. Nowadays, it is open to visitors all over the world and with a only 40,000 VND price ticket, visitors can visit relic clusters such as the island lord's house, Phu Hai prison, French and American Tiger Cages. The complex is open from 7:30 to 11:30 in the morning and 2:00 to 5:00 in the afternoon, visitors should register in groups to listen to explanations of historical stories.
2. Phu Quoc Prison
In Phu Quoc Prison, war prisoners were subjected to severe punishments and tortures such as nailing on hands, feet, and even head. Photo: Cuồng Du Lịch
Phu Quoc Prison – The Hell on Earth – is also known as "Coconut Tree Prison" in An Thoi Town, Phu Quoc District, Kien Giang Province. The total area is ​​about 400 hectares, divided into 12 zones with nearly 500 houses, where once imprisoned about 40,000 Vietnamese prisoners.
The prison is surrounded by watchtowers combined with additional mobile guards and lights illuminating the whole camp. The partitions, roofs and đoors of the prisons are all made of tin which makes the temperature hot in the daytime and cold at night time. In order to prevent the prisoners from escaping, the cell compartment was supplemented with cement and the outside was surrounded by a dense array of 7 to 10 layers of barbed wires, making it a separated detention center. However, the prisoners had organized successfully 45 breakouts by jumping over the fence, fighting against escorts or digging underground tunnels.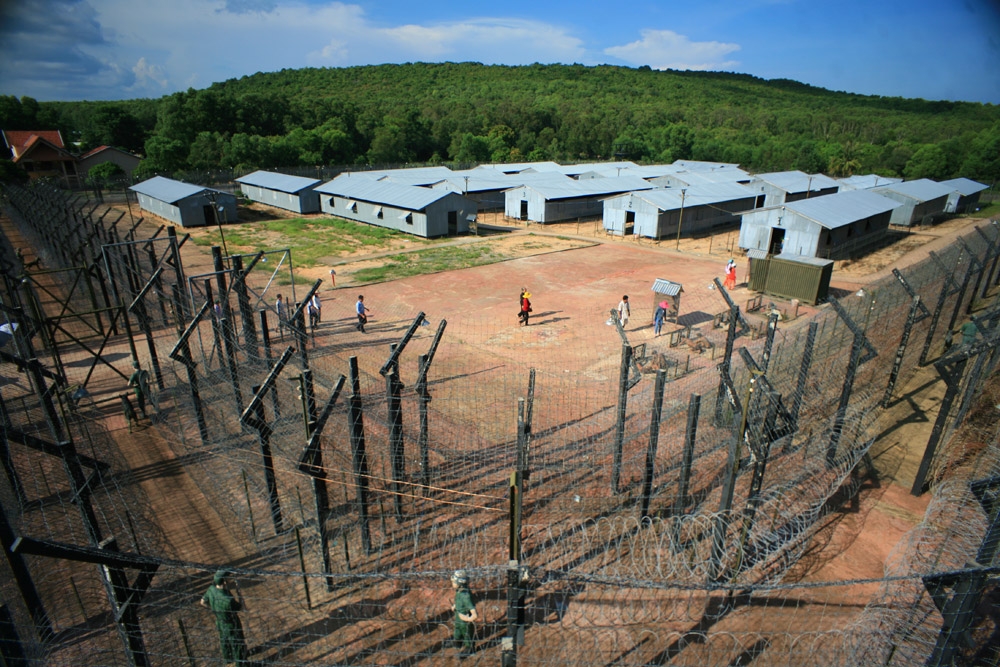 Photo: Best Price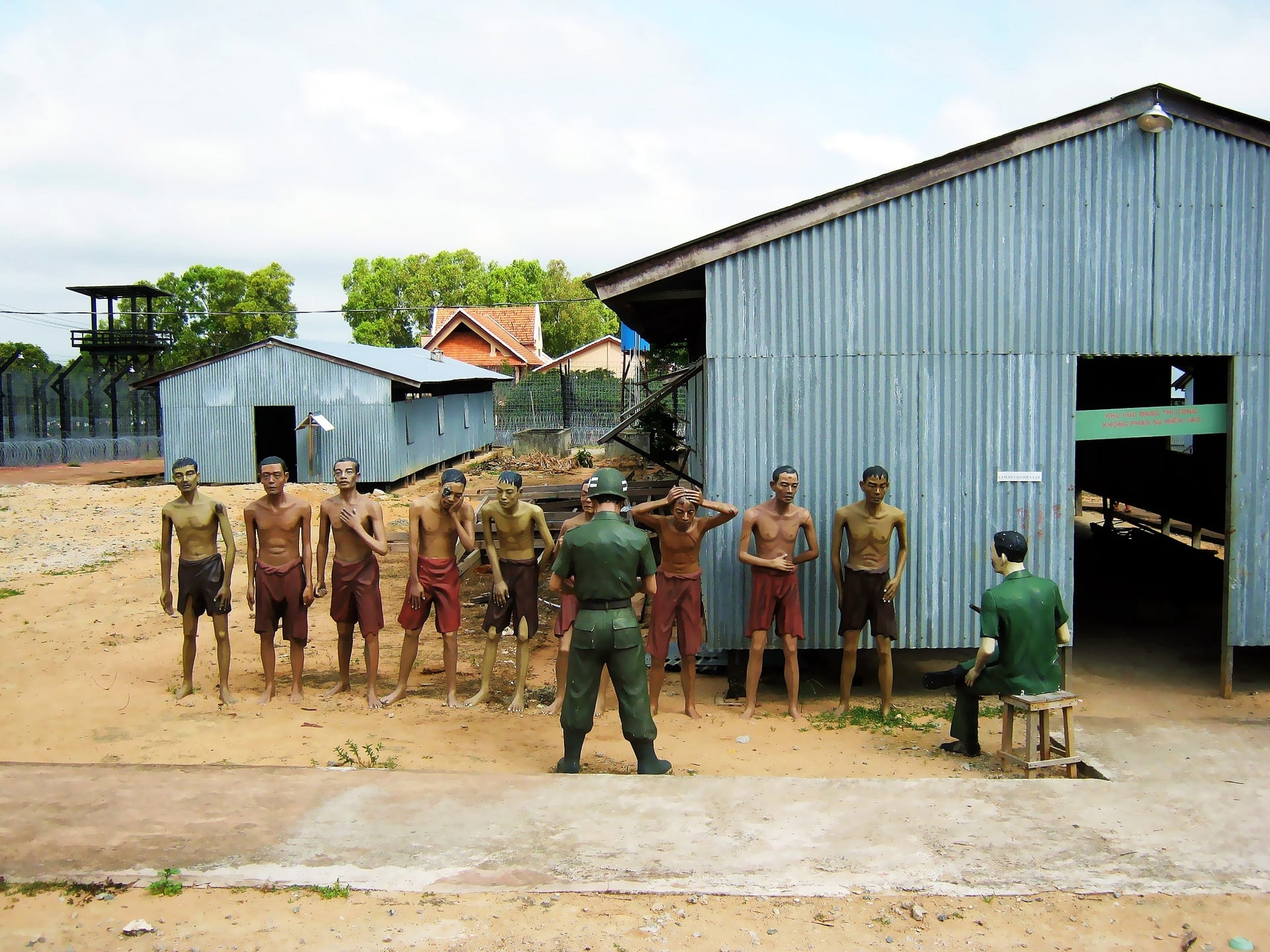 Photo: Top Ten Travel
At present, the relic remains in some places such as the gate of the 8th battalion of military police, the hell soldier's cemetery, the Kien Van church, and some in the B2 section have been restored such as the watchtower, barbed wire fence and rows of houses where prisoners lived and were detained and tortured.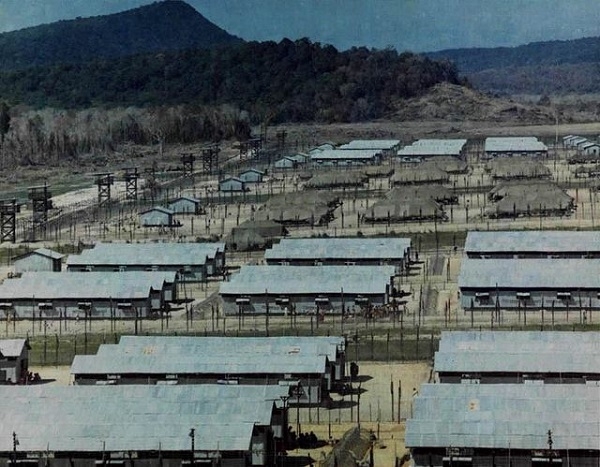 Photo: Vietnam Discovery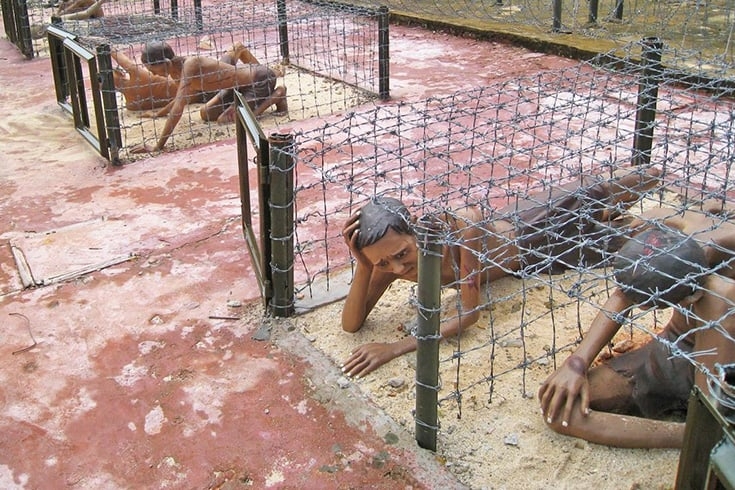 Photo: Vietnam Discovery
In 2014, the historical site of Phu Quoc Prison is ranked as a special national monument attracting thousands of visitors each year. It is an interesting and meaningful destination for both domestic and foreign visitors. Phu Quoc Prison is the most realistic picture of the brutality of enemies in the battles because this place presents the patriotism, courage and indomitable will of thousands of prisoners here.
Top 8 impressive National Parks in Vietnam

The vast green space in these eight national parks is home to giant caves, impressive mountains, beautiful coastlines, and evergreen forests that capture the heart ...