Unique Vietnamese coffee shop hailed on international outlets
Adiuvat Coffee Roasters QuiNhon in Binh Dinh Province, central Vietnam has recently received praises from Archdaily and Archello, two famous architecture-specialized websites thanks to its high-quality coffee and exquisite decoration.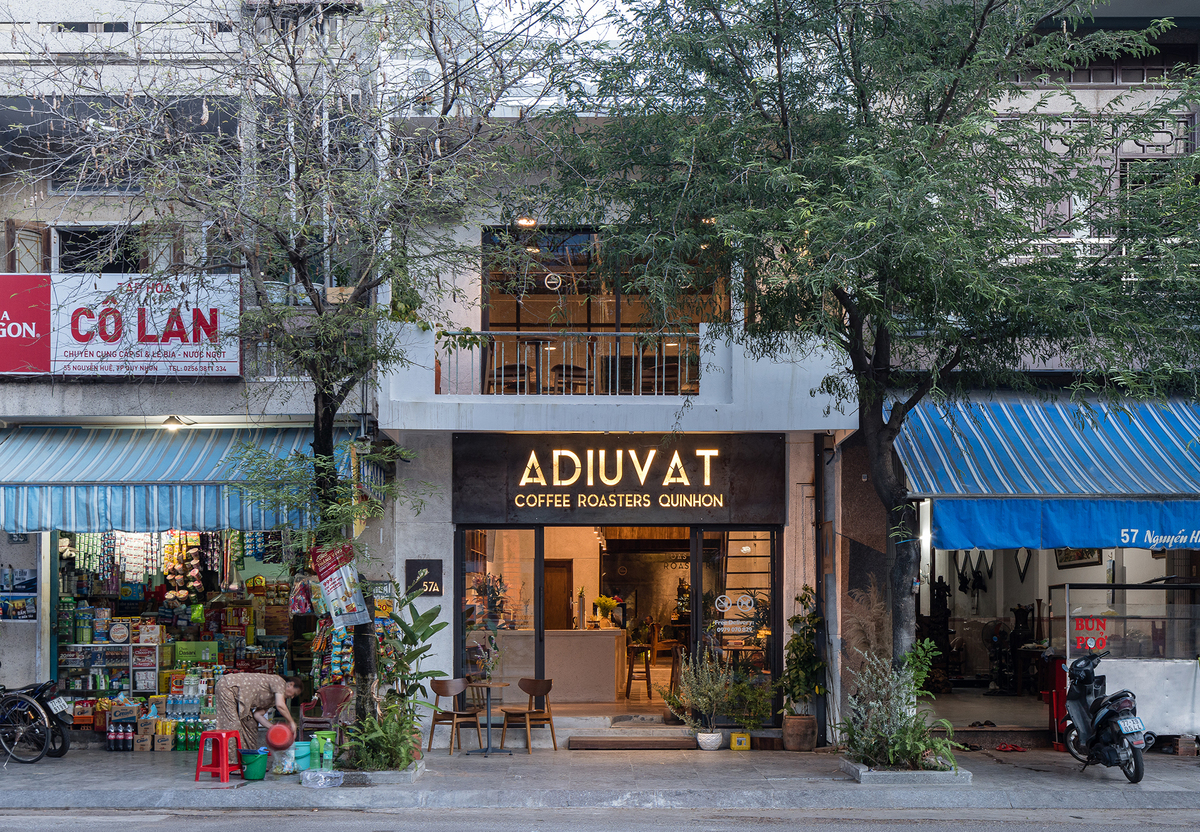 Photo: Archello
Adiuvat coffee shop is located in a small corner on Nguyen Hue Street, Quy Nhon City amidst the green shaded tamarind trees. Looking from the outside, the coffee shop is not as large as other beverage shops nearby. However, the inside is a completely different world with the unique decoration, the aroma of the coffee, and the sound of gentle music, VNExpress reported.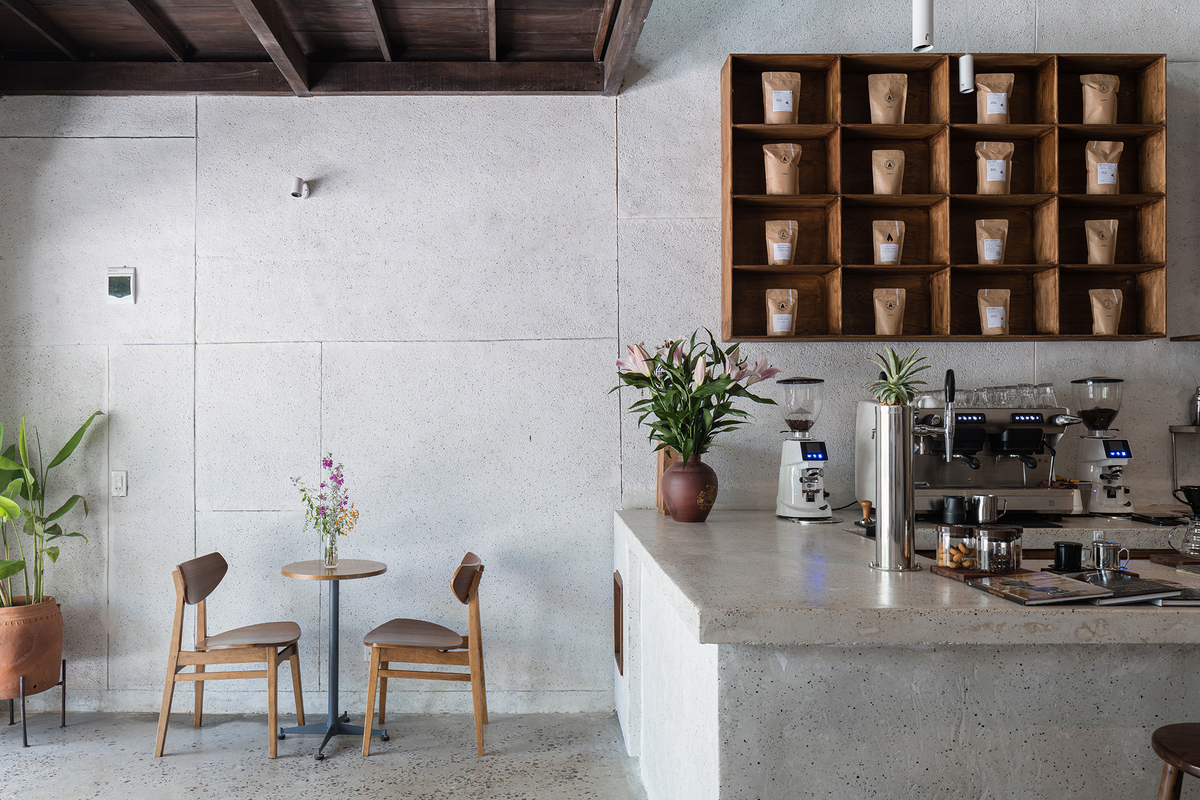 Photo: Archello
Archello introduces the coffee shop as "An idea of a calmness and serenity place, located in an old street with a long history of the city, highlighted with the typical townhouse architecture style before 1975 which including a ground floor & a floor with the signature pebble washout on the facades".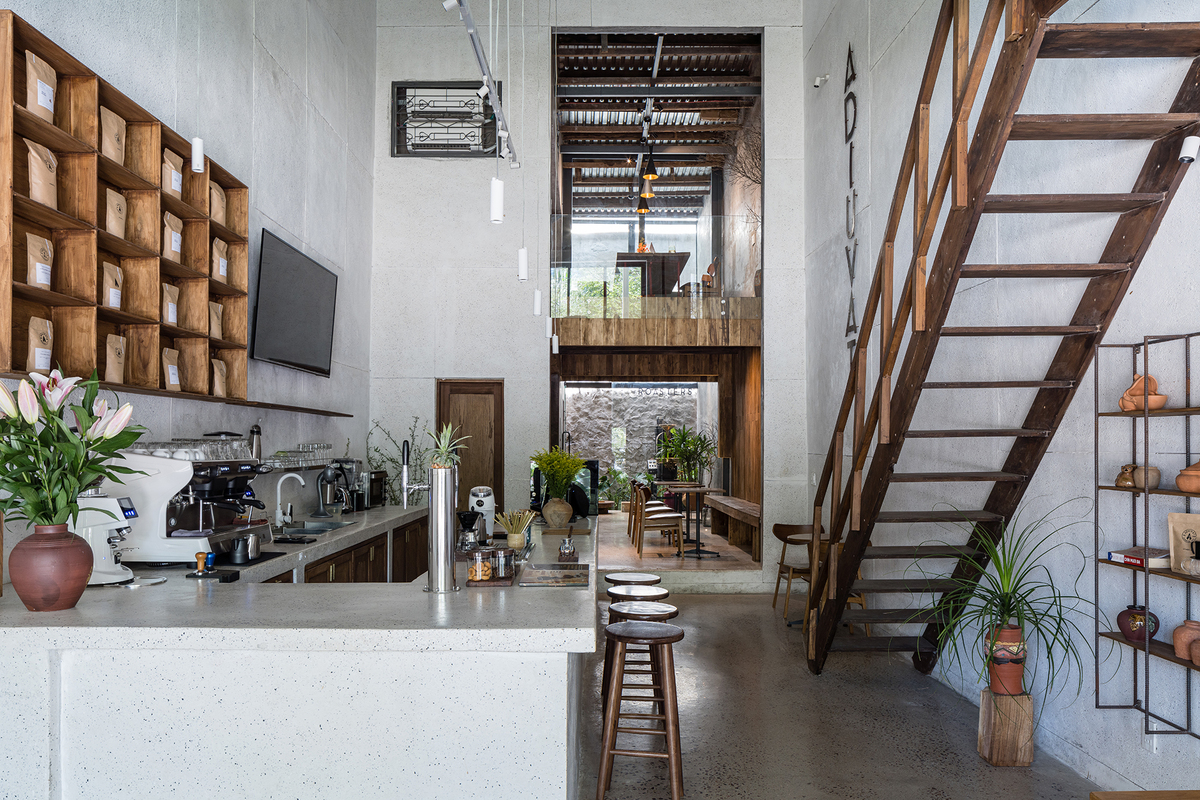 Photo: Archello
Although the coffee shop is small, it is very airy thanks to the harmonious arrangement of space.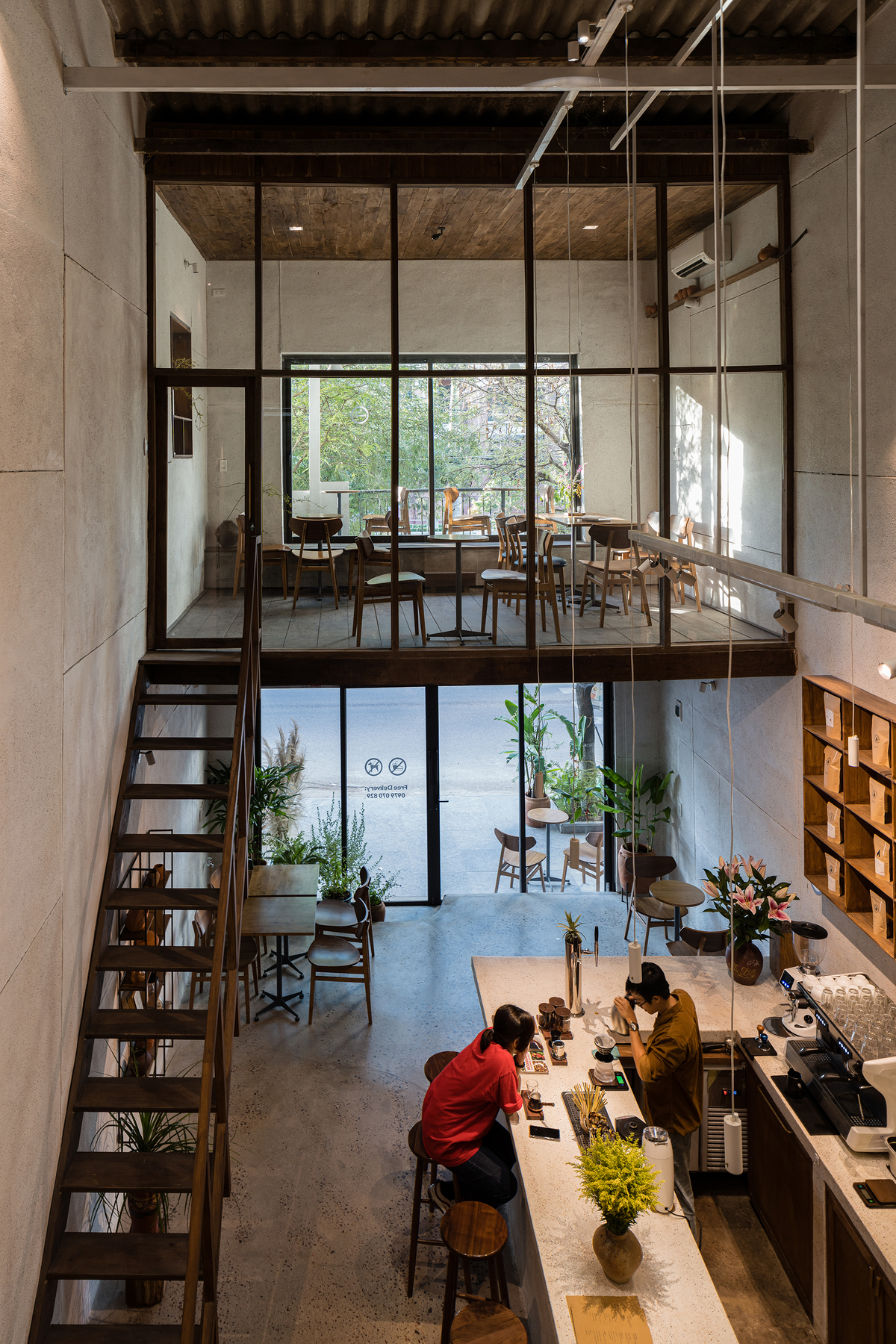 Photo: Archello
The coffee shop consists of two floors divided into different sitting areas to create a comfortable and cozy atmosphere.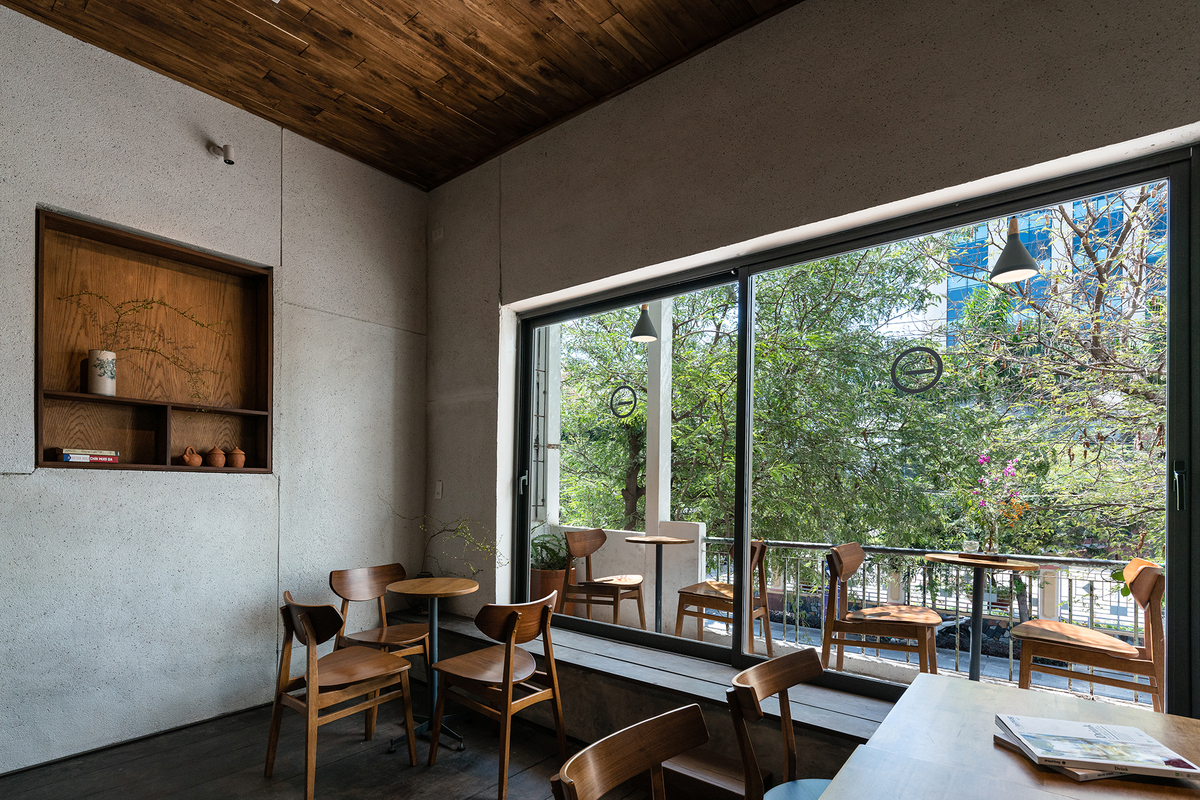 Photo: Archello
The balcony on the second floor looking out of verdant tamarind trees is an ideal place to watch Nguyen Hue Street.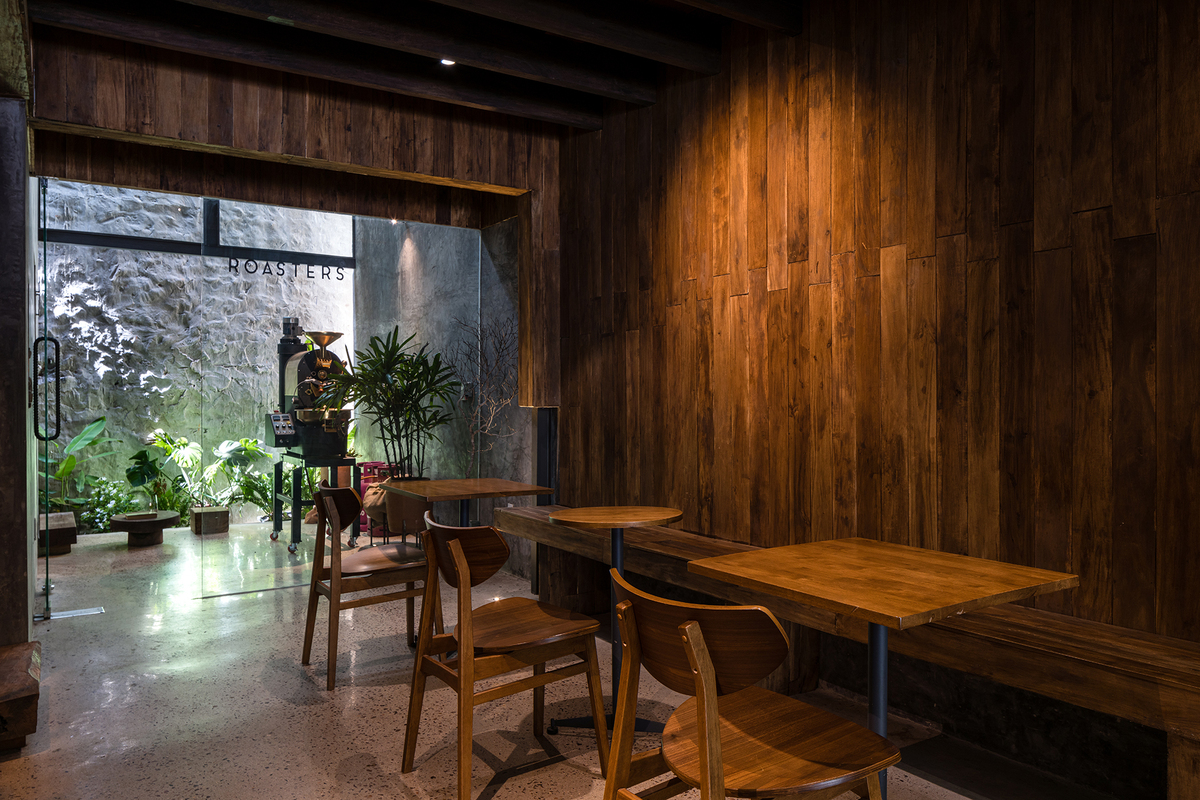 Photo: Archello
At noon, tourists can take a rest or work under the soft light of the wooden room. The coffee shop is adorned with many ornamental trees creating a fresh atmosphere.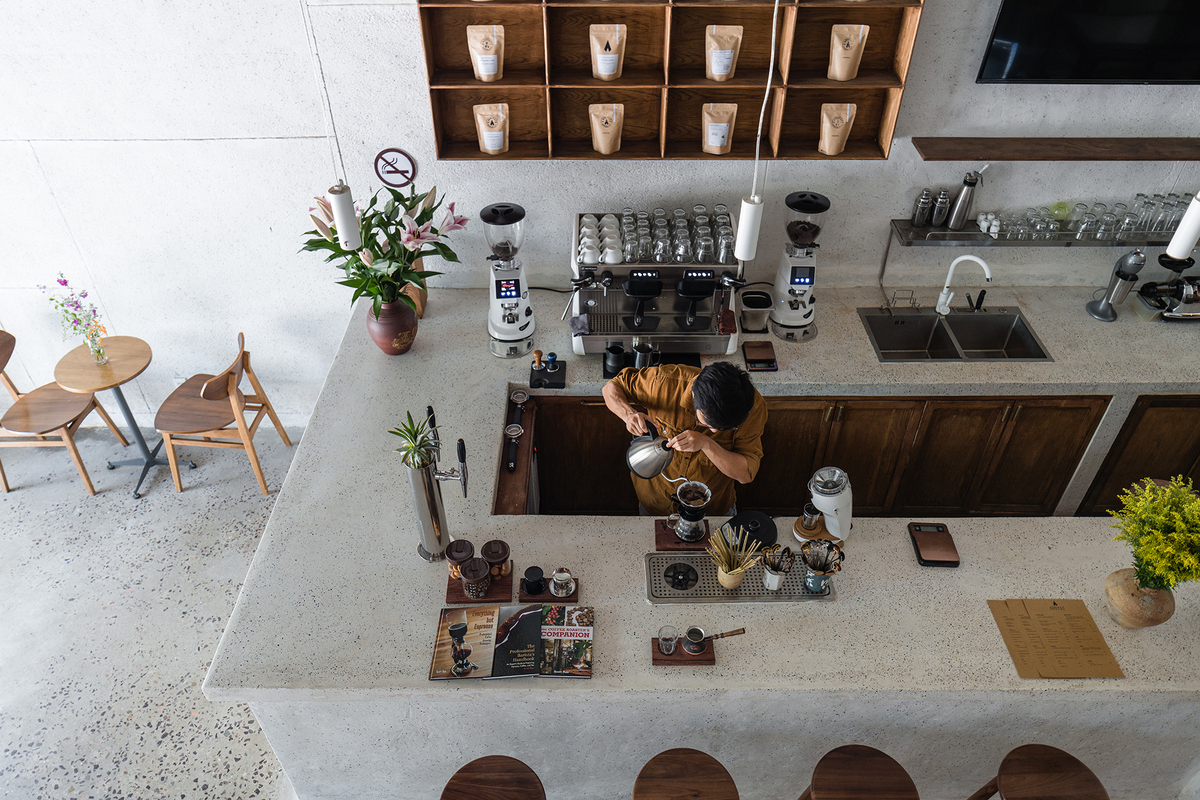 Photo: Archello
The bar area in front of the bartender. Sitting here, drinkers will have the opportunity to see with their own eyes how to make cups of coffee.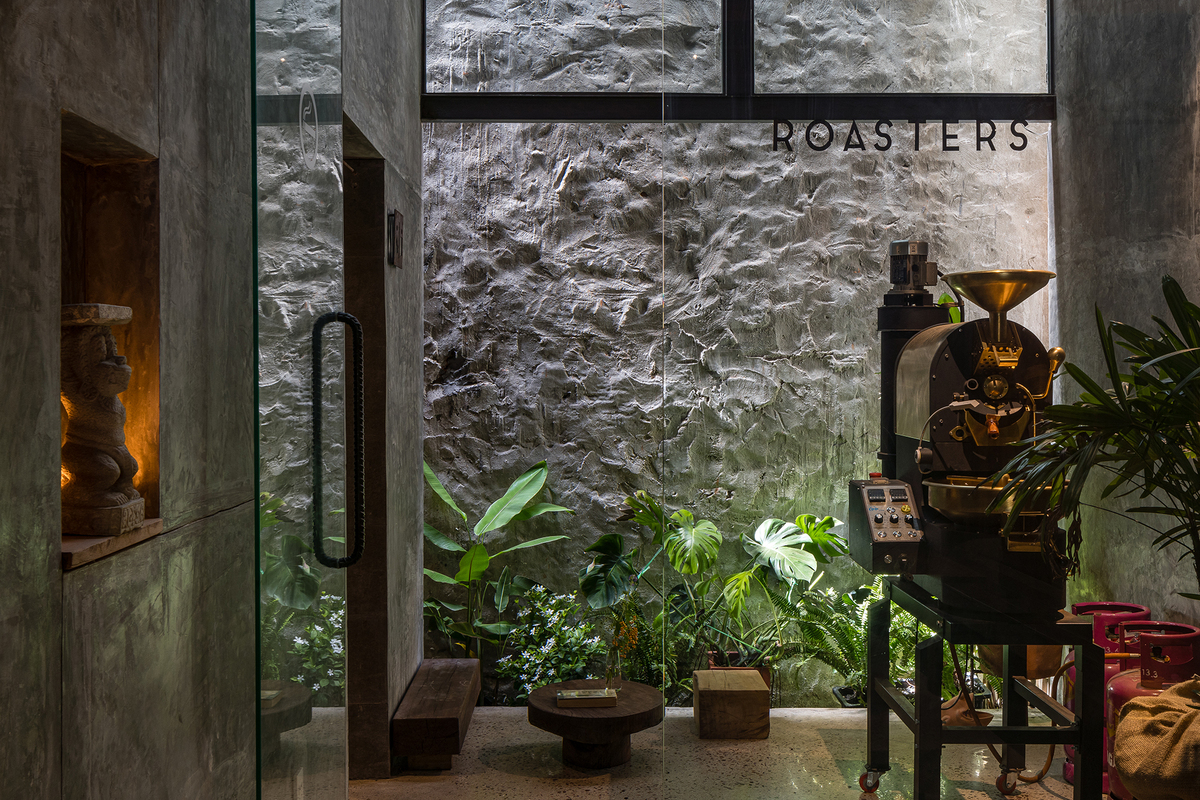 Photo: Archello
The "sky well" provides more natural light for the coffee shop. This is also the green space and the place to put coffee roasters.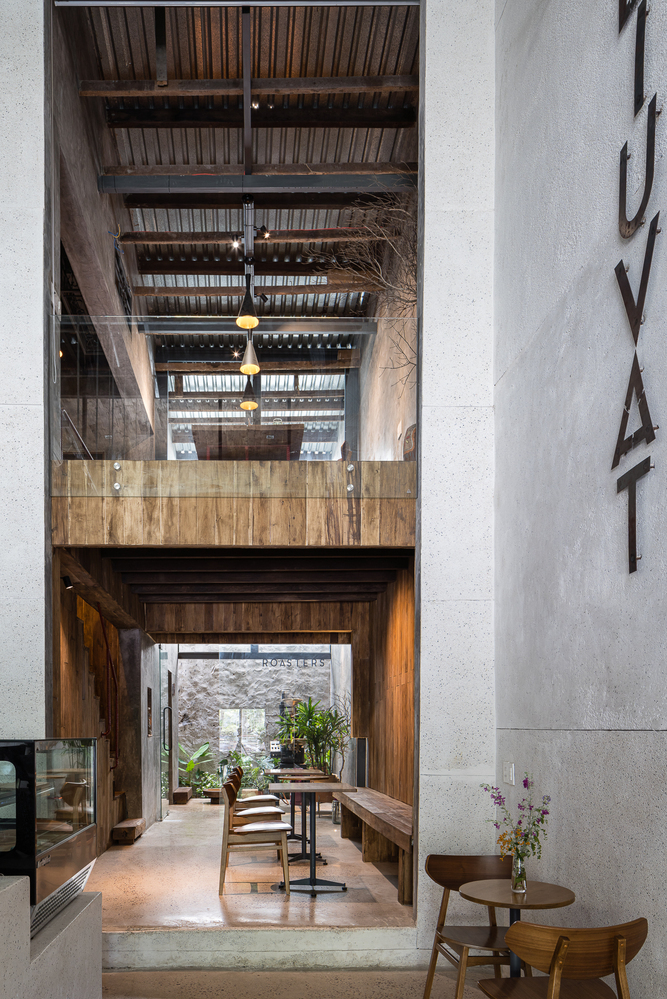 Photo: Archello
Adiuvat coffee is roasted on the spot which meets the international standard. The coffee shop serves the customers with numerous types of coffee from Vietnam, Italia, American, Africa, or Asia which are all brewed in the hand-drip method. Hence, this is the gathering place of coffee-addicts nationwide.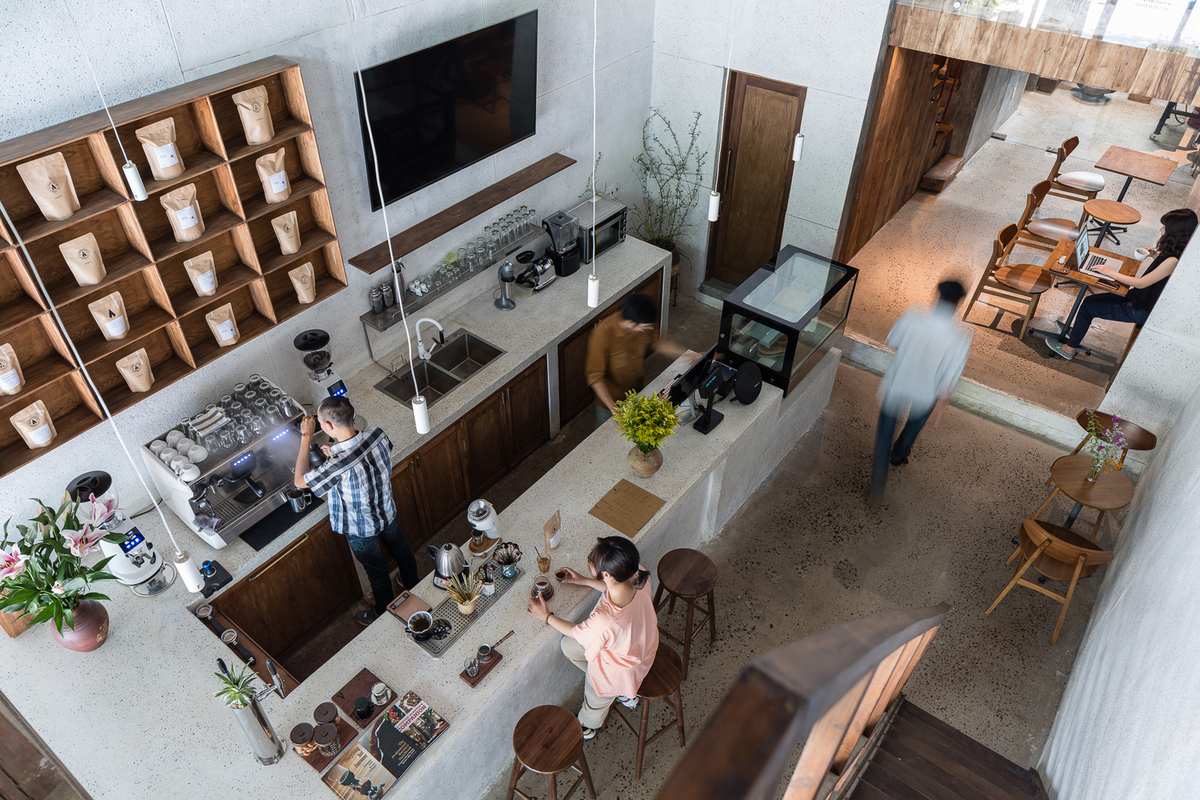 Photo: Archello
With exquisitely-decorated space and high- quality coffee, Adiuvat coffee shop has been a favorite destination among coffee-lovers.