Vibrant scene at fish market in Quang Nam province
Tam Tien fish market boasts a bustling vibe with hundreds of boat mooring and selling fresh seafood.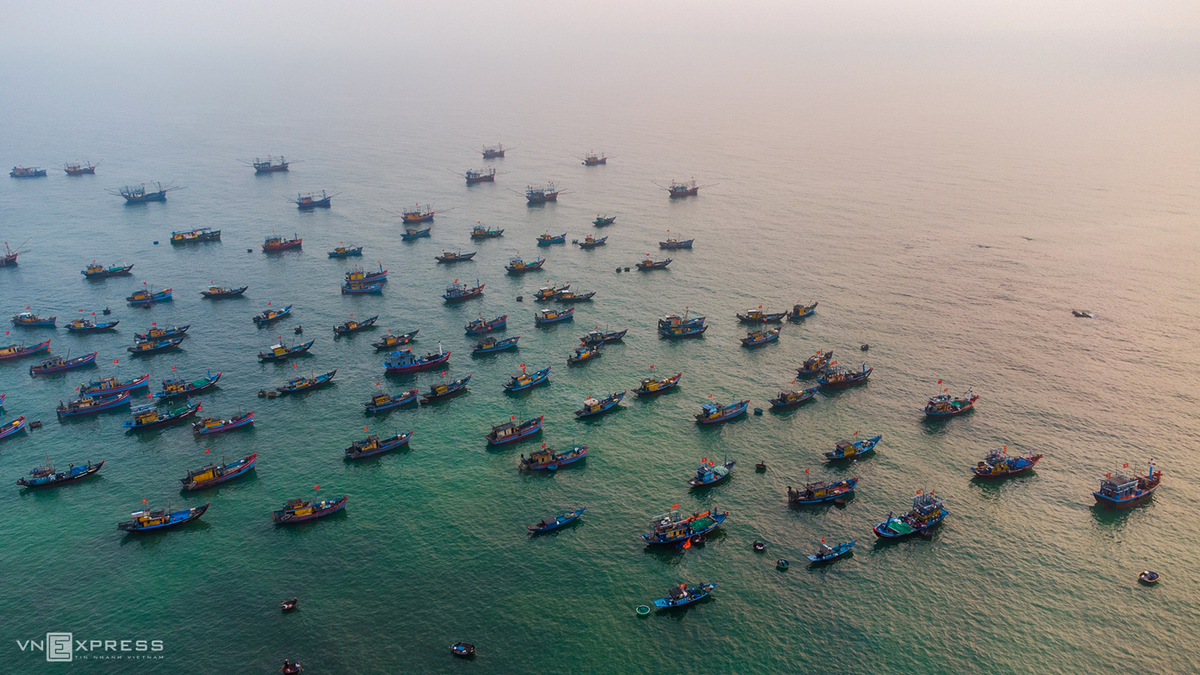 Photo: Vnexpress
Every early morning, hundreds of fishing boats carrying newly-caught seafood gather along the Tam Tien coast. Fishermen said that more than 15 years ago, Tam Tien was merely a place where boats docked. Later, when the number of fishing boats increased, a market was established and has become more bustling, Vnexpress reported.
Photo: Vnexpress
In addition to motorboats, basket boats are also an efficient way to transport fish ashore.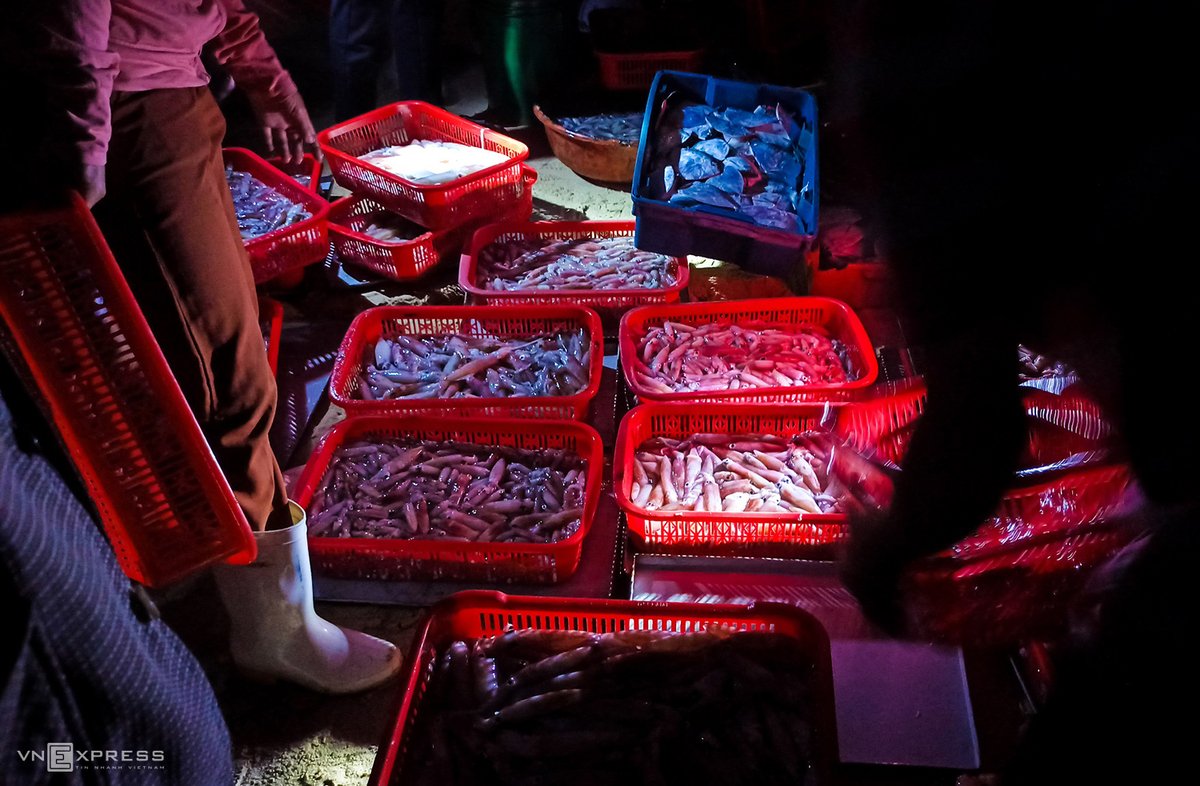 Photo: Vnexpress
4 am when it is still dark, the market starts to be bustling.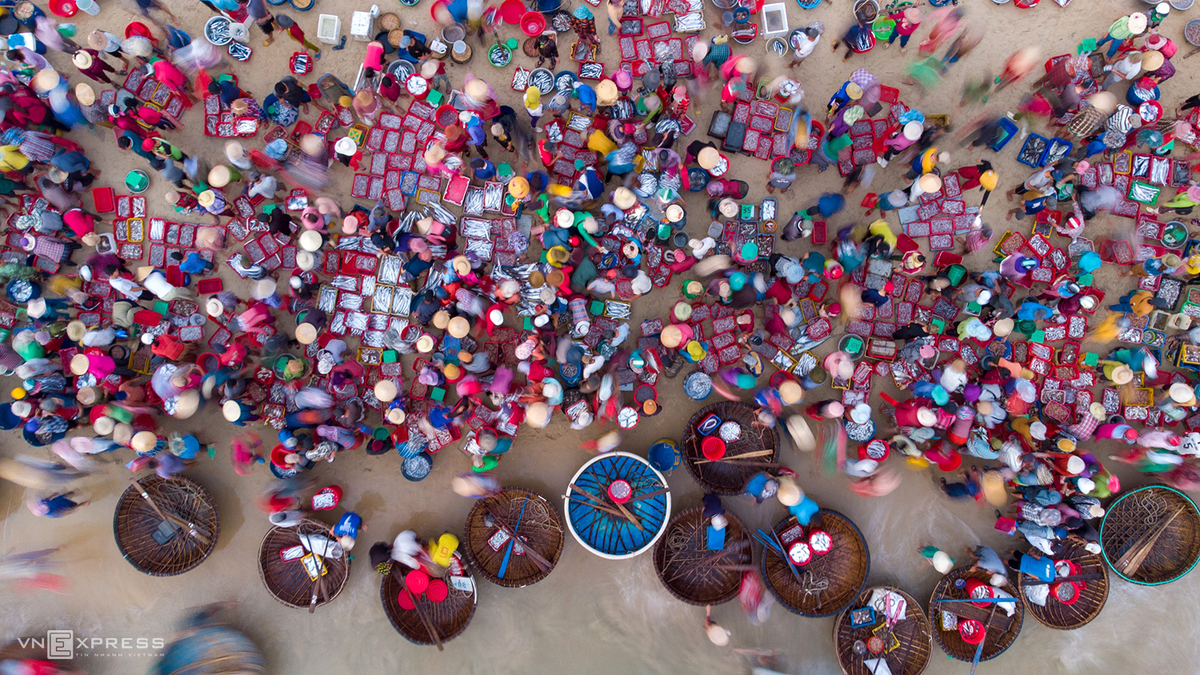 Photo: Vnexpress
The fish market on Tam Tien beach in Nui Thanh district is about 15 km from Tam Ky city. The market is only held in the summer season and is the largest focal point selling seafood in Quang Nam province.
From Tam Ky city center, tourists ride along DT614 road towards Tam Thanh beach to meet a junction. From here, going about 6-7 km on the right to reach the market.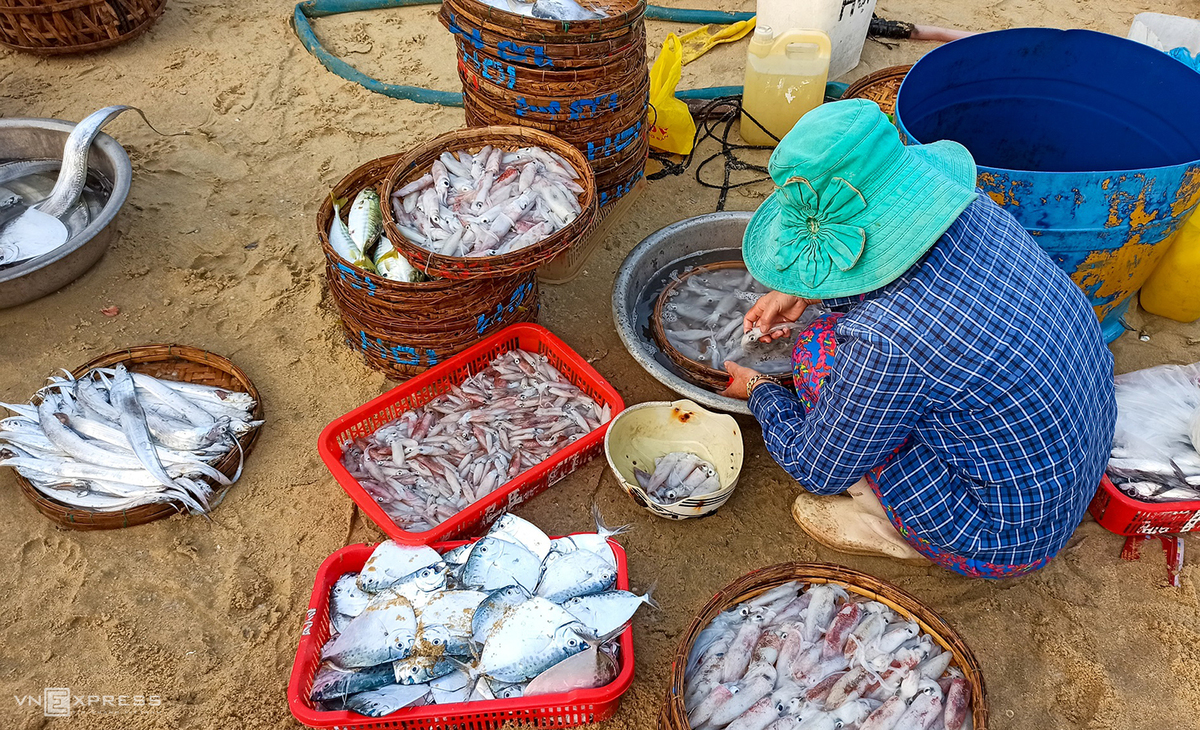 Photo: Vnexpress
The market offers a variety of seafood ranging from anchovies, tunas to shrimp, crabs, squid, etc.
"The busy working atmosphere at the market is a source of inspiration for me to take these photos," said Tran Minh Tri, the author of this photo set.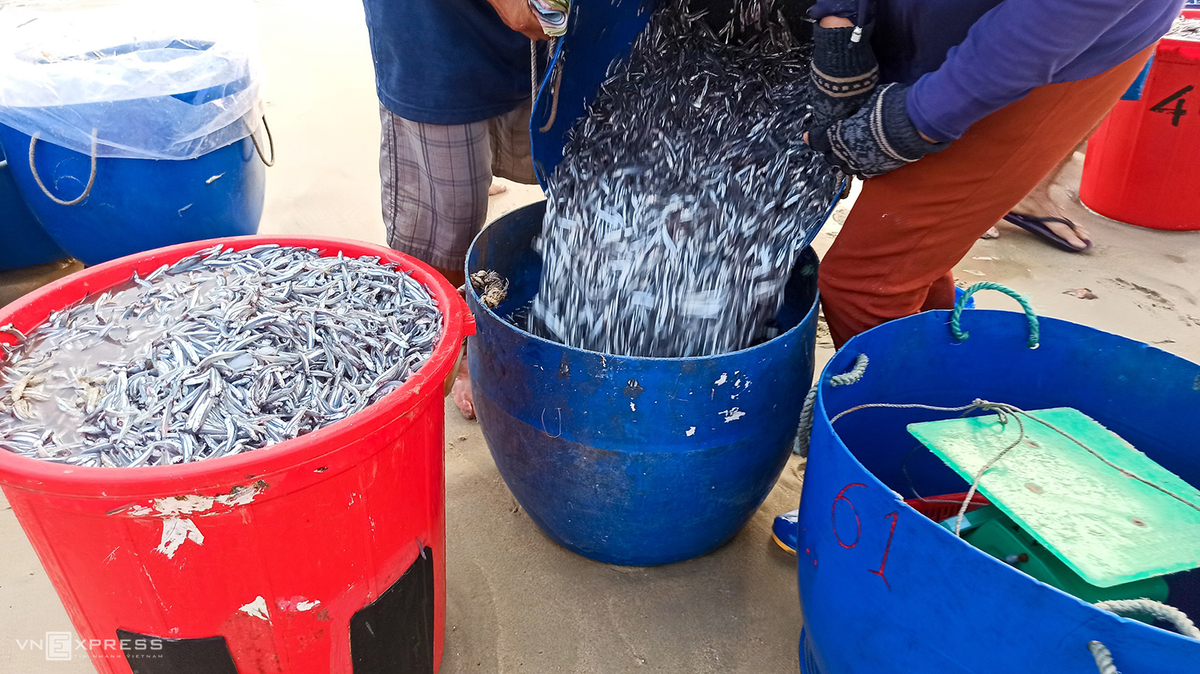 Photo: Vnexpress
Barrels of anchovies are sold to traders or taken for drying. Fishermen said there were days they could catch 1-2 tons of anchovies and Decapterus.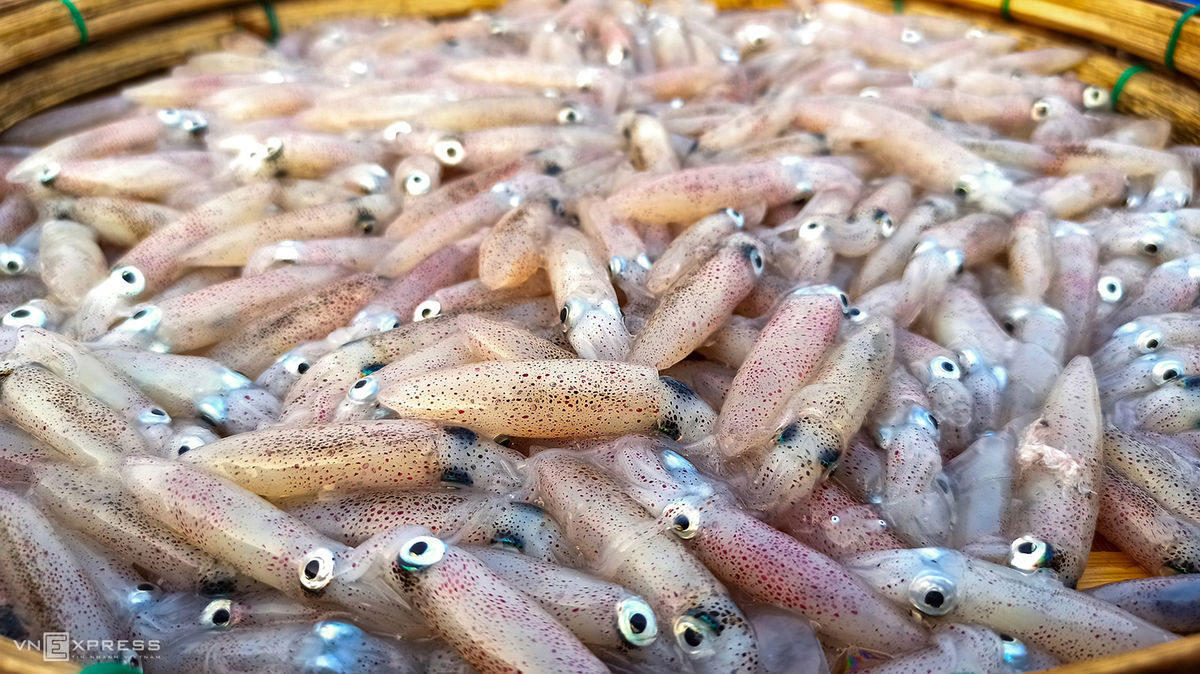 Photo: Vnexpress
Fresh squids are displayed for sale at the market. Squid is believed to contain a lot of nutrients.
The seafood's selling price differs depending on each type of seafood. On holidays, the selling prices are higher than that of normal days.
Many local people build fish-steaming furnaces or fish-drying facilities so that seafood can be quickly consumed.
Travel
With more than 40 countries, it is clear that no one can summarize Asia in a few short lines. Among the best and most beautiful destinations in Asia voted by CNN, Da Lat City and Lan Ha Bay in Vietnam are called the "hidden gems" that are worth discovering.
June 06, 2023 | 07:19
Travel
The Saigon Central Post Office (Ho Chi Minh City) landed second place in the list of 11 most beautiful post offices in the world, announced by American architectural magazine Architectural Digest.
June 05, 2023 | 22:04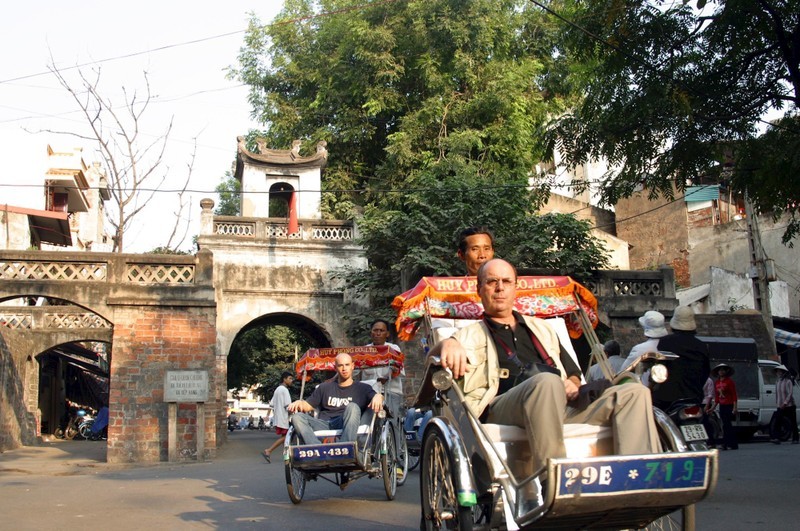 Travel
One of the top choices of British travellers is
Vietnam
with its diverse natural beauty, said The Independent, a British online newspaper.
June 05, 2023 | 09:31
Travel
The US's travel website Travel Off Path has called the Ho Tram beach tourism area "the perfect getaway for those looking to unwind and escape the hustle and bustle of the big city, if only for a long weekend."
June 04, 2023 | 19:53