Vietnam Covid-19 Updates (July 20): National Infection Count Passes 60,000
As of 6 am on July 20, Vietnam had a total of 58,100 domestic and 2,080 imported cases. 11 out of 58 localities have gone 14 days without new community infections.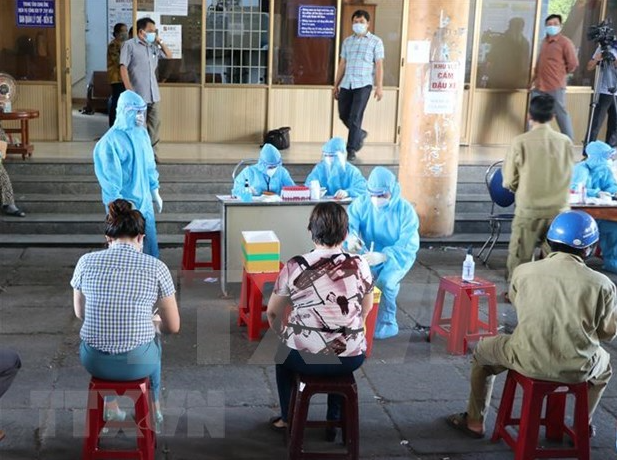 Photo: VNA
National infection count passes 60,000
The Ministry of Health reported 2,180 new cases of Covid-19 on July 19 evening, raising the total number of infections in the day to 4,195, including 4,175 domestically transmitted and 20 imported that were quarantined upon arrival. Ho Chi Minh City is still the country's largest coronavirus hotspot with 3,074 new cases.
A total of 2,155 new Covid-19 cases, including one imported, were registered this morning, raising Vietnam's positive coronavirus tally since the pandemic initially hit the nation in early 2020 to 60,180. Of the new cases, 251 were recorded in the community and the rest were inside areas in quarantine or under lockdown.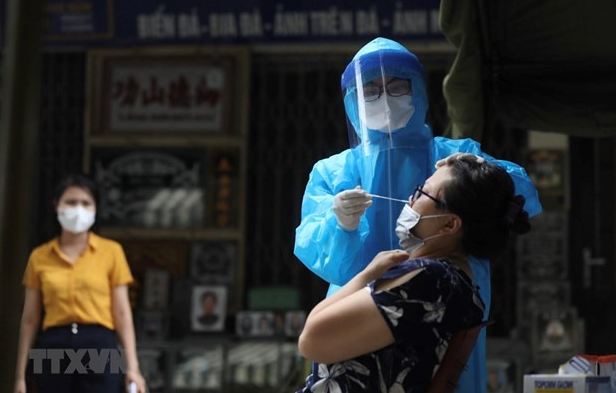 Photo: VNA
4 million more doses of Covid-19 vaccines set to arrive this week
This week Vietnam is expected to receive three million doses of the Moderna Covid-19 vaccine donated by the United States and another one million doses purchased from Oxford/ AstraZeneca. Prof. Dang Duc Anh, director of the National Institute of Hygiene and Epidemiology, confirmed the information on July 19 evening.
Vietnam has since February 2021 received more than 10.2 million doses of vaccines from various manufacturers such as AstraZeneca, Pfizer/BioNTech, Moderna, Sputnik V, and Sinopharm. Earlier on July 10, the United States donated two million doses of the Moderna vaccine to Vietnam through the COVAX Facility. In addition to 105 million doses committed, the Vietnamese side is negotiating with foreign partners to get an additional 70 million doses. It is expected that the country will have about 175 million doses of Covid-19 vaccines in 2021 and early 2022.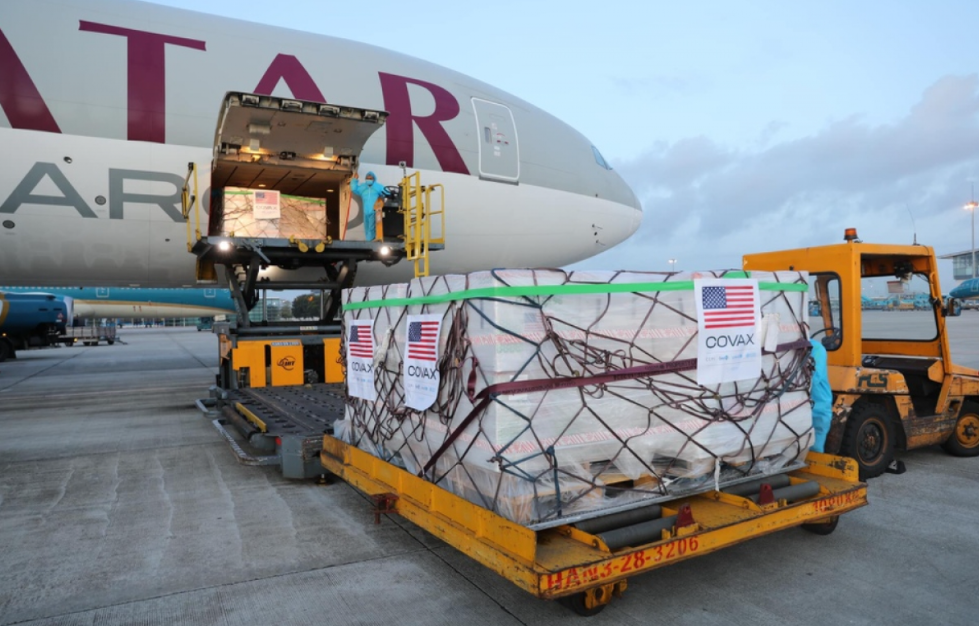 Photo: VOV
Local Covid-19 vaccine Covivac proves effective against virus
Vietnamese scientists are set to conduct the second phase of a human clinical trial of locally produced Covid-19 vaccine Covivac in August following encouraging results in the first phase.
Initial evaluation shows that Covivac has produced good results and is expected to become a vaccine for Covid-19 prevention in Vietnam, said Dr. Duong Huu Thai, director of the Institute of Vaccines and Biological Medical (Ivac) produces Covivac. Thai said that after the second shot, all 120 volunteers involved in phase 1 were in stable health conditions. Only a few had mild side effects such as pain and swelling in the injection area, while no one had severe reactions.
Ivac researchers are now putting the final touches on the second phase of the human clinical trial of the vaccine which is anticipated to begin in late July or early August at the latest and last until September. In August they will work on a draft plan for the third and final phase of the trial and hope this phase will be carried out soon this year.
Covivac is the second locally produced Covid-19 vaccine that has been approved by the Ministry of Health for human testing. The first vaccine, Nano Covax developed by Nanogen Pharmaceutical Biotechnology JSC, is entering the third phase of its human clinical trial.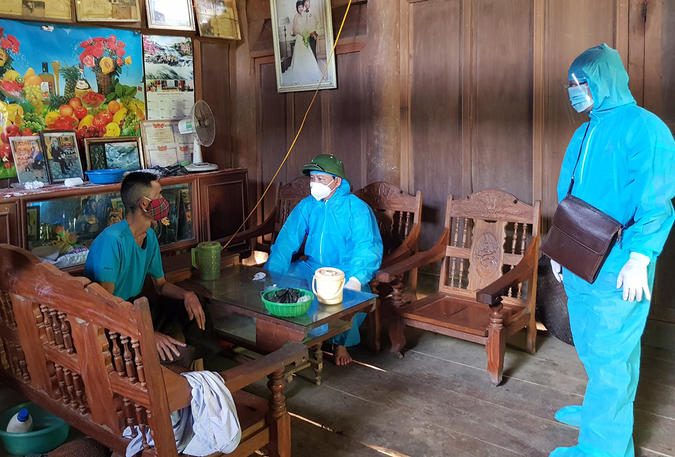 Photo: VN Express
Residents in border areas get vaccinated against Covid-19
The northern province of Lai Chau on July 19 started to give Vero Cell Covid-19 vaccine shots to residents in border communes in Phong Tho district. Seven vaccination facilities have been set up, one at the provincial level and six in health care stations in border communes of Si Lo Lau, Pa Vay Su, Vang Ma Chai, Mu Sang, Ma Ly Pho và Huoi Luong.
Residents in 22 villages of those communes will receive the first shot from July 19-24, while the second shot will be administered from August 9-14. A total of 2,500 vaccine doses are scheduled to be delivered.
According to the head of the health care station of Huoi Luong commune Lo Van Tiep, in the first phase, 500 locals in the border villages of Huoi Luong will receive the first vaccine shot. All safety procedures have been strictly implemented throughout the vaccination process, he said. Along with frontline forces, Lai Chau has expanded vaccination to larger groups. So far, the province has finished two phases of Covid-19 vaccination with nearly 20,000 doses delivered.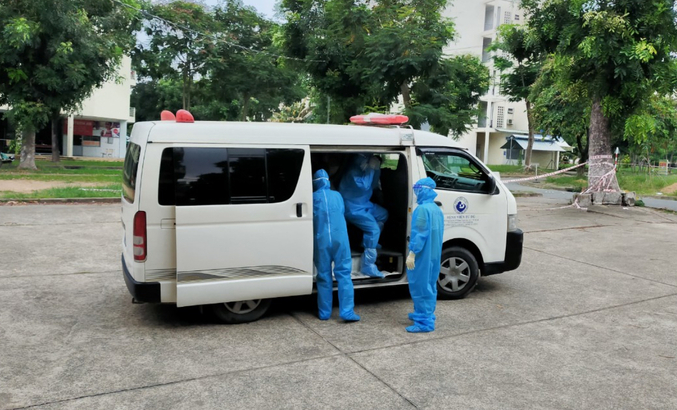 Photo: VN Express
Vietnam plans to set up national vaccine institute
Deputy Prime Minister Vu Duc Dam has asked the Ministry of Health (MoH) to draft a plan on the establishment of a national vaccine institute and a research center for vaccine technology transfer on the basis of re-organizing the ministry's existing research facilities. The request was made during the Deputy PM's recent meeting with the MoH.
Meanwhile, the Ministry of Finance and the Ministry of Planning and Investment were told to provide the best possible conditions for research, production, and technology transfer projects in the health sector, especially when it comes to Covid-19 vaccine production.
The Ministry of Finance was also demanded to work with the Ministry of Science and Technology to amend related regulations so that the projects developing vaccines against pandemics could receive financial aid worth up to 100 percent of their expenses.
As of 6 am on July 20, Vietnam had a total of 58,100 domestic and 2,080 imported cases. The number of local infections since the latest wave of Covid-19 hit the country on April 27 was 56,530, with 8,273 fully recovered from the virus. 11 out of 58 localities have gone 14 days without new community infections.
Over 4.3 million people have been vaccinated against Covid-19 so far, with 21,595 people inoculated against the disease one day earlier.
Meanwhile, the National Steering Committee on Covid-19 Prevention and Control announced 80 new deaths in HCM City and five other provinces recorded between July 9 and 19, increasing the total number of fatalities in Vietnam to 334.