Vietnam Covid-19 Updates (June 10): 406 new cases reported, Quang Ninh reopens tourist sites
The total tally stood at 9,635, of which 6,450 were domestic cases recorded since the new wave started on April 27.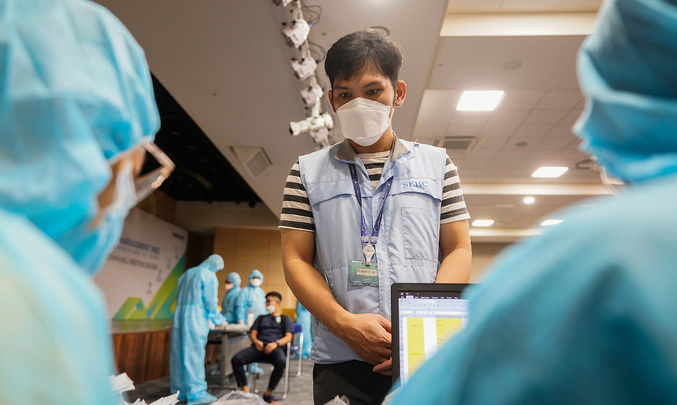 Photo: VN Express
406 new cases in the last 24 hours
The Health Ministry announced 283 more cases of Covid-19 at noon on June 9, which comprise 82 infections newly detected from 6 am to 12 pm and 201 cases detected earlier in Bac Giang province but yet to be registered in the national statistics. Those 201 newly-registered cases were detected during screening testing of people in the lockdown area in Bac Giang's Viet Yen district from May 27-29.
Vietnam detected 60 new cases of Covid-19 over on June 9 afternoon, including 57 domestically transmitted infections and three imported cases that were quarantined right upon their arrival.
The domestic Covid-19 tally of Vietnam's ongoing wave was raised by 66 on Thursday morning to 6,451, with most of them recorded in HCMC. The southern metropolis registered 26 new patients, the northern Bac Ninh Province 23 and its neighbor Bac Giang 16 while the central Ha Tinh Province reported one.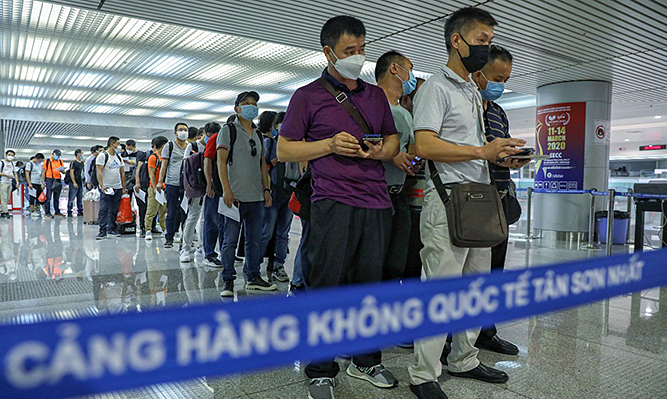 Photo: VN Express
US CDC lists Vietnam in group of safest countries for travel during Covid period
The U.S. Centers for Disease Control and Prevention has eased travel restrictions to many countries and territories and placed Vietnam in its list of safest destinations. Vietnam and Asian countries such as Laos, Singapore, China, and South Korea have been listed as level 1, or those with the lowest Covid-19 risks and deemed the safest for travel.
The agency advised American citizens to get fully vaccinated before traveling to Vietnam and follow local recommendations and requirements like wearing a mask and staying six feet away from others.
The U.S. has recorded 34.2 million infections and over 610,000 deaths. While low-income countries are struggling to secure enough doses of vaccines due to a lack of supply, 42.3 percent of Americans have been fully vaccinated.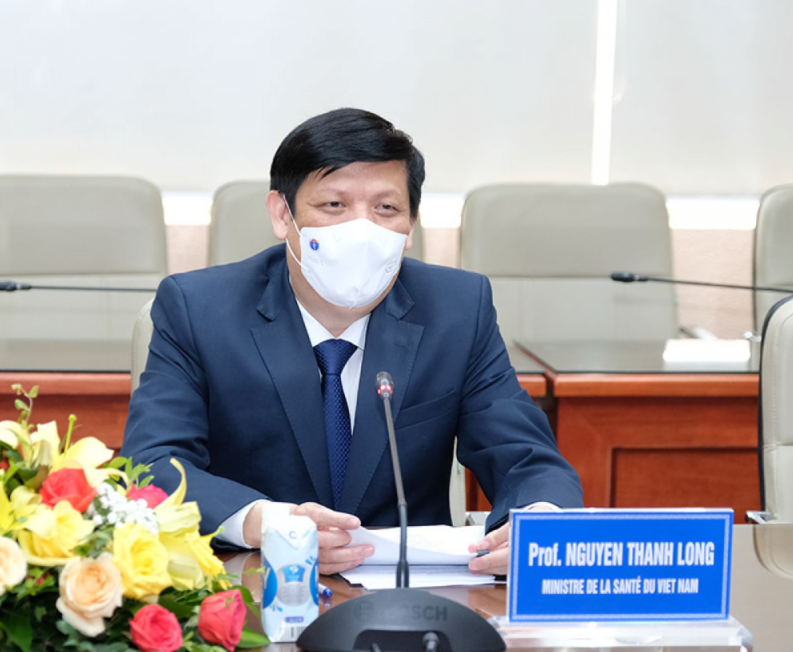 Photo: VOV
Vietnam seeks Covid-19 vaccine assistance from Switzerland, France, Australia
Health Minister Nguyen Thanh Long in recent days had separate meetings with ambassadors of Switzerland, France, and Australia in Hanoi, to seek the countries' assistance with Covid-19 vaccine supplies.
During these meetings, Long thanked the Governments of Switzerland, France, and Australia for supporting healthcare services in Vietnam, especially the ongoing Covid-19 fight with Covid-19 vaccine deliveries through the United Nations-run COVAX Facility.
He noted that one of Vietnam's priorities in Covid-19 prevention and control is early and broad access to the supply of Covid-19 vaccines. Despite efforts, Vietnam expects Australia, France and Switzerland will provide continued support for the country in order to access more vaccine sources, he said. The Minister also expressed his wish that the governments of the three countries would work with COVAX Facility on early delivery of the next batch of the Covid-19 vaccine to Vietnam.
The ambassadors all highly appreciated the results Vietnam has achieved in the Covid-19 fight and voiced their commitment to facilitate cooperation with Vietnam in this regard.
Vietnam is currently using the AstraZeneca Covid-19 vaccine purchased from the manufacturer and supplied under the United Nations run COVAX Facility.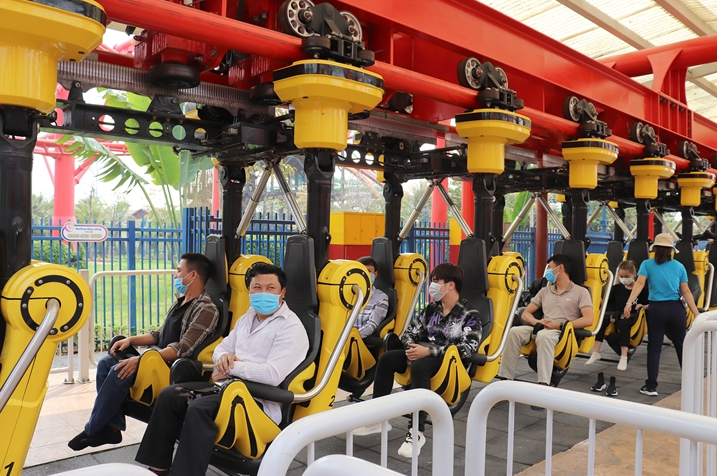 Photo: VTC
Quang Ninh allows reopening of tourist sites, non-essential services
Tourist destinations, places of worship, and several non-essential services in Quang Ninh Province were allowed to reopen from 12.00 p.m. on June 8, to serve the province's tourists and customers. The decision was made as the province has undergone 30 days without any locally infected Covid-19 cases, said Nguyen Thi Hanh, vice chairwoman of Quang Ninh.
Non-essential services permitted to resume include coffee shops, restaurants, eateries, gyms, fitness and yoga centers, and sporting clubs, but must adopt Covid-19 safety protocols, while bars, discos, massage, and karaoke parlors, internet and game shops, and pubs will remain closed.
The provincial government also told the Quang Ninh Department of Tourism to team up with the provincial Department of Health to work with other provinces and cities to map out a plan to welcome tourists from these localities in a safe manner to help the tourism sector recover this summer.
On May 6, the province suspended tourism activities to prevent the spread of Covid-19, the local media reported. Since April 27, Quang Ninh Province has reported one domestic Covid-19 case and re-installed 14 coronavirus checkpoints to tighten control over vehicles and people entering the province.
As of 6 pm on the day, the total tally stood at 9,635, of which 6,450 were domestic cases recorded since the new wave started on April 27. Sixteen provinces that were hit by the pandemic have gone through 14 days without new infections.
Meanwhile, 87 patients were given the all-clear on the day, raising the number of recoveries to 3,636. Fatalities related to Covid-19 reach 55. Among the active patients, 224 have tested negative for the coronavirus SARS-CoV-2 once, 75 twice and 72 thrice.